By Brian Poe
Restauranteur Chef Brian Poe discovered game meat when looking to add some variety to the menu at his acclaimed Boston-based restaurant. Hailing wild meat as a whole new ball game to your standard steak dinner, he hasn't looked back since.
Years ago, I was sat having an afternoon beverage with some friends at a little place called Bouchon in Yountville CA. We were having a couple of beers and oysters to wash off all the wine we had tasted earlier that day.
I ended up in a random conversation with another local chef about how everything you could ever think of cooking has basically been done with meat, poultry, and seafood. He predicted then, (circa 1999/2000) that vegetable cooking would take the lead- which it certainly has done. I love to grow veggies, and to cook them; but I'm not the kind of guy that can or has yet committed to a full vegetarian or vegan lifestyle. So, I dabbled- I rustled up an apple carpaccio instead of a beef carpaccio etc. But I still love steak!
"We could now offer a bison ribeye with a side serving of not having to worry about doubling down on cholesterol meds that evening."
Almost a decade later, as we readied to open The Tip Tap Room, our mission was to create a 'New England Steak Tips' of all varieties menu.  I wrote out all sorts of the normal-with-a-twist meats: steak, chicken, lamb, turkey, and even threw some tofu in there for good measure- than all of a sudden, I was like, "wait a minute!"
I decided to try my hand at doing cool dishes out of the ordinary. High in omega 3, kindly raised, and low in saturated fat wild game meats. Regular beef can be 25-30% fat whereas wild game can be in the 5% and below fat category).
"Bison and wild boar both dance delightfully with lime, chipotle, and cilantro."
Suddenly, our daily specials board was filled with alternative meats like bison, yak, ostrich, elk, emu, kangaroo, venison, and antelope. And so, it began- we did our homework and found that not only were the animals raised and hunted more humanely than in the regular beef business, but they also had less and/or no growth hormones, no antibiotics, were iron-rich, and just down right more delicious and healthier!
The days of serving only the high-end beef ribeye were a thing of the past. We could now offer a bison ribeye with a side serving of not having to worry about doubling down on cholesterol meds that evening. The other fun thing we were able to do was explore the wild game's native environment and cook accordingly.
For example, bison and wild boar both dance delightfully with lime, chipotle, and cilantro marinades as they are predominately a southwestern raised animal. Elk feed on small shrubs, wild onion, and mushrooms, so try pairing with grilled foraged shrooms. Kangaroo was next to hop on the menu and we did everything from kangaroo tartar to kangaroo tips with kiwi salsa and bloomin' style onions.
The opportunity to cook more healthily and still enjoy utilizing meat products were suddenly limitless. However, I still try to have a salad every once in a while, to please my waistline and my wife.
Chef Poe's Top Game Picks
Antelope
Antelope is a favorite of mine due to those sweet veal-like undertones with a low-fat beef tenderloin look and feel. With the fillets, I tend to wrap them with prosciutto and basil and then grill them with peppercorn and cilantro. As the prosciutto crisps up it gives this beautiful, sweet and salty aroma that's uplifted by the basil, then balanced by the peppercorn and cilantro. This with a touch of veal demi brings a heart-healthy steak to the plate.
For ground Antelope, I still like to play off the sweet undertones. I love to sauté diced white onions until they are just starting to become opaque, then pull off the heat, toss with chopped fresh rosemary, and fold in a touch of pomegranate molasses. Allow that to cool, and then fold into the ground antelope with some dried cranberry. The tart cranberry begins to rehydrate with the juices of the meat. Mix as you would a burger, then place on the grill. We serve this at the Tip Tap Room by topping it with a dried cranberry, fennel and lime slaw, a cranberry jalapeno jus, and a touch of beer cheese sauce made from PBR, serrano chiles, cilantro and Velveeta, on a brioche bun.
Yak
I love the flavor of yak, it's so beefy and delicious, yet delightfully nutritious. I enjoy marinating yak flank steak with a basil and onion vinaigrette, then grilling. This cut and marinade combo provides the best Brazilian BBQ grilling flavors. I then like to serve it over a chorizo paella (chorizo, tomato, onion, arborio rice, and Poe Co Loco Mexican seasoning.) Top with a creamed corn sauce, a drizzle of homemade BBQ sauce and voila! Better for you than any fat-filled spicy southwestern meal you might have been craving.
Sizzle And Steak: Beef Up on The Cuts That Make Steak Great!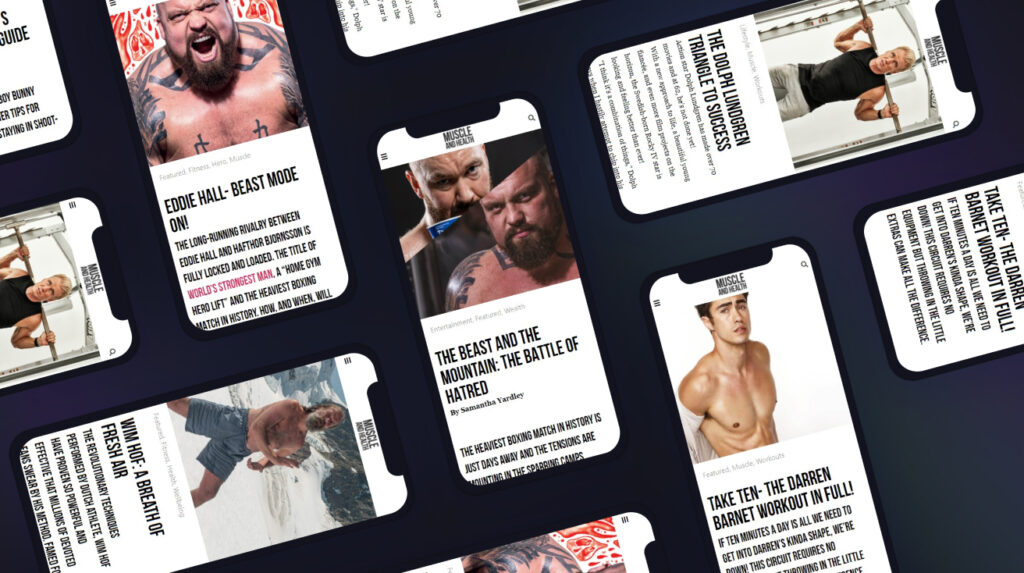 get all the latest mucle, health and wealth news delivered straight to your inbox