It's been a long year, and with Valentine's Day around the corner, many of us are feeling less than inspired for the most romantic day of the year. If you're bored in the bedroom or you and your partner want to explore the world of fetishes for the first time together this V-Day, here are some top tips from a sex and relationship expert on how to do just that.
BDSM and Bondage were recently revealed as the top three fetishes worldwide in a study by SlotsUp. For any couples looking to try something new next week, Sex Expert Jen Kaarlo has answered the hottest questions.
How would you recommend 'dipping your toe' into the world of fetishes for the first time this Valentine's?
Jen: "Whenever one is exploring new sexual adventures in or out of the bedroom it's paramount that one feels comfortable with what they're about to engage in, especially when partaking in fetishes such as BDSM, bondage, and choking. The first and most essential step is to establish a code word between all individuals for when one wants to take a step back.
If one is looking to explore how to dabble in a new sexual fetish but isn't sure how to approach it you can always start small and work your way into it. Let's say with wax play or sploshing start with a small part of the body and slowly work your way to more sensitive areas."
Are there any particular fetishes for beginners you would recommend trying first?
Jen: "A personal favourite, and one fetish that is a sure-fire way to invigorate another Friday evening in lockdown, is role play. While we're all craving human interaction and eager to get back into the world it can be a lot of fun to bring outfits and uniforms into the mix.
Need some inspiration? There are the timeless favourites such as a doctor, police officer, and maid or butler, but there is no better time to get creative, perhaps a Top Gun inspired fighter jet pilot, spy or private investigator, lifeguard, chef, art curator, delivery courier…the options are endless.
Tips on How to Talk to Your Partner for the First Time About Your Fetish Fantasy:
"Often when there is pushback about exploring new sexual territories with a partner it can sometimes stem from insecurity, fears of not being able to perform, or lack of confidence.
That's why the missionary position and the eager jackrabbit approach continue to reign supreme, these sexual styles are familiar. Also, having a solid level of physical intimacy both in and out of the bedroom, such as holding hands, hugs, cuddling, and kissing will help build a stronger foundation for exploring sexual acts in the bedroom (or wherever in the home you want to get your freak on).
If someone is a complete newbie it can be shocking to dive right into a foreign land, but that's where sex toys can do wonders. It's easy to start with nipple tassels, suckers, or clamps, a vibrator or stimulator, or silk ribbons or fuzzy handcuffs. Once one has become more familiar with bringing toys into the bedroom it can be much more of an easier feat to explore even more fetishes."
Based on Jen's advice, and the data revealed in SlotsUp's recent study, these are some of the best-selling toys and fetish accessories for beginners:
1. BDSM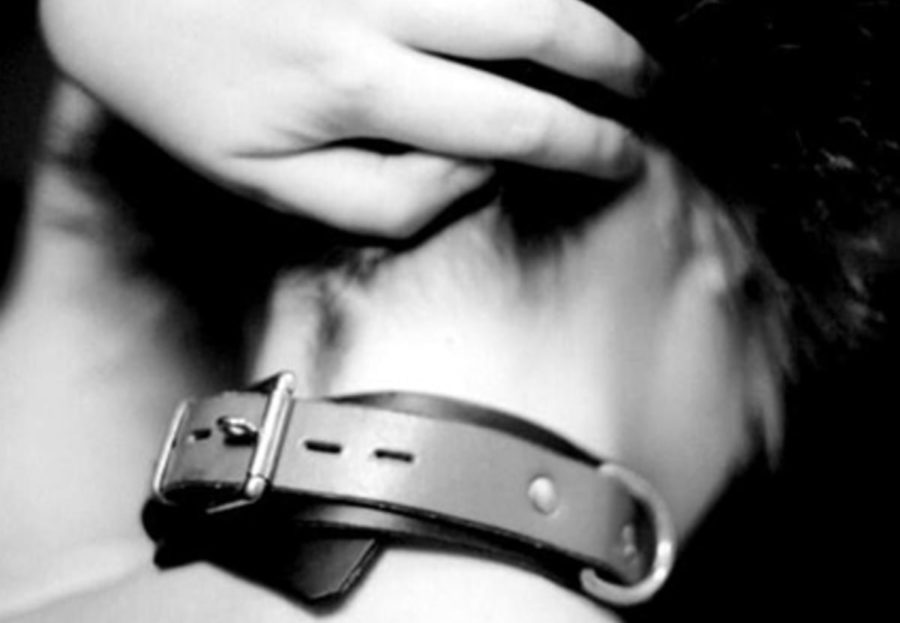 BDSM is the highest searched fetish in the world with over 1.7 million searches for it worldwide each month. The first thing many people think of when wanting to explore some kinkier antics in the bedroom is yes, you guessed it, the infamous fluffy hand-cuffs. They are a great beginner's choice for exploring the world of BDSM and you can get a classic pair here from Ann Summers.
2. Chocolates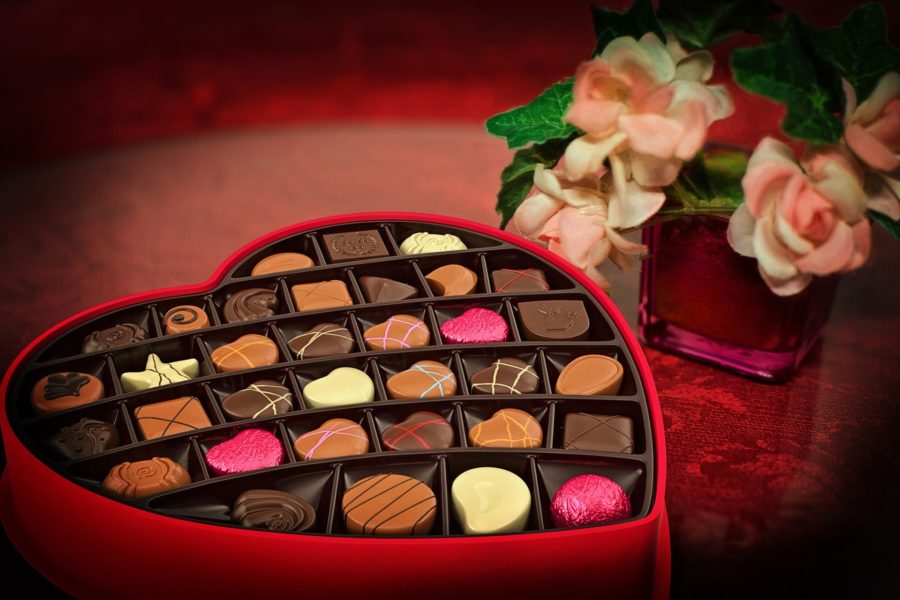 Bored of the same old chocolate box you get, year in year out? Why not spice up your Valentine's Day this year with some lighthearted fun for you and your sweet-toothed sweetheart with these Sequin Candy Nipple Tassels. They are a witty way to add some adventure in the bedroom for those who may be new to the sploshing fetish and are also perfect for those who get a bit peckish in bed.
3. Bondage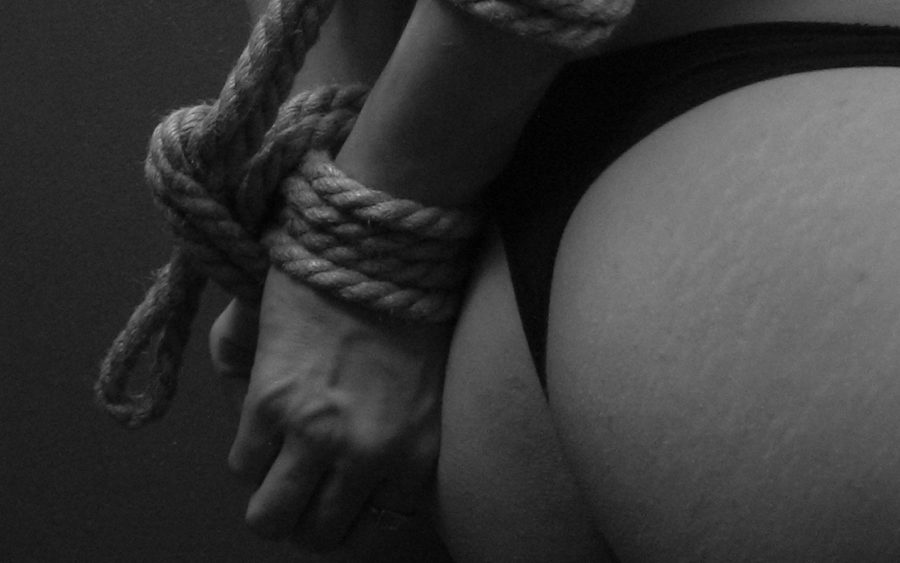 Bondage for beginners. Investing in a set may be a good way to explore BDSM for the first time, as you won't know which accessories you like best until you trial a few out. Finding where you are comfortable is a process. If BDSM is something you and your partner want to explore, then this 10 piece bondage set by Bondara is a great way to get your V-Day off to a cracking start.
4. Fetishes

If you want to explore the world of fetishes, but you want it to be a classy affair, then Coco De Mer offers a luxurious range of fetish accessories in pure silk. Whether you want to start by investing in a simple but effective silk blindfold, or want to tie your other half up in this lavish fabric with their restraint sash, Coco De Mer is for those who want to splash out on their fetish fantasies.
5. Role Play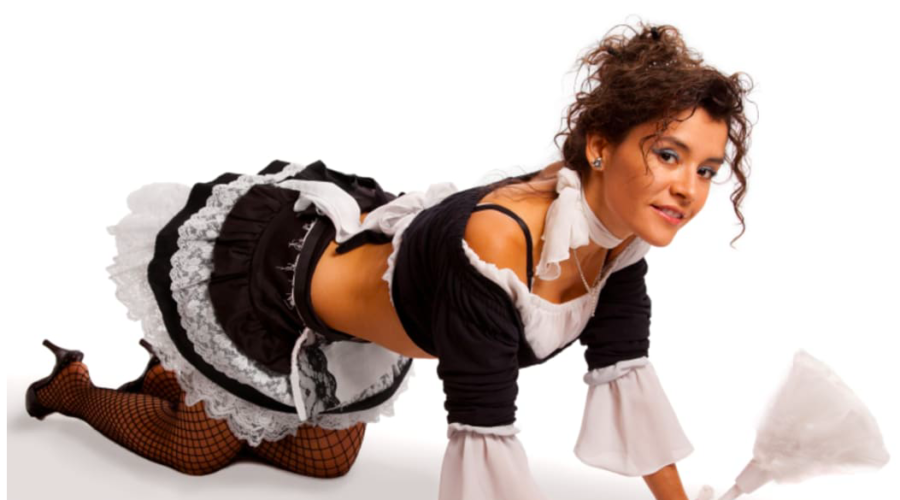 Role Play is another popular fantasy, fetching over 61,000 searches a month. Great for a Valentine's Day special or incorporating into your sex life more often. This fetish is good for beginners as it can be as simple as buying a fun costume and fireman lifting your partner to the bedroom. You can find all sorts of outfits online. Not sure where to start? This maid costume is the ultimate beginner's role play outfit to get you out of your joggers and into the mood.
6. Toys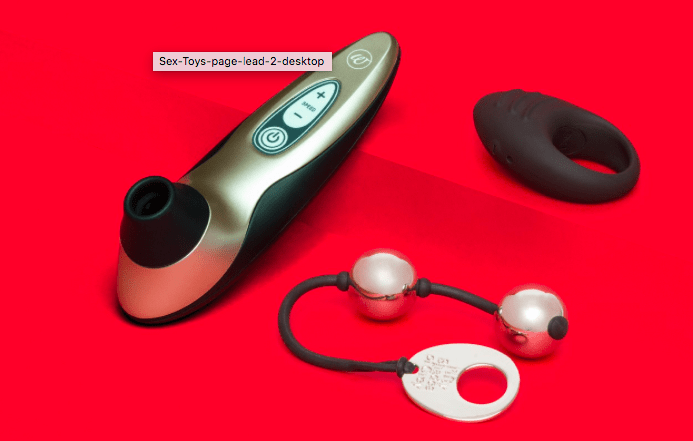 If you are new to toys in the bedroom and want to explore what feels right for you and your partner then another kit may be helpful to figure out what works for both of you best. This 11 pieces sex toy wild weekend kit from Love Honey is perfect for a Valentine's Day of exploring lands unventured.
7. Domination

For those who want to put their foot down in the bedroom this Valentine's Day and Dominate their sex life, you wouldn't be alone. Over 162,000 people search for 'Dominatrix' every month globally. There's a wide range of leather outfits and accessories available online for you to take your pick – from boots to buckles.
After a year of being stuck in the house, this Valentine's Day is the perfect time to spice up your sex life and explore those fetish fantasies you and your partner have been thinking about.
These tips and suggestions are sure to get you and your partner from locked-down to loving in no time.
https://www.slotsup.com/blog/fetishes-around-the-world
https://www.jenkaarlo.com/