By Danni Levy
Photography by Simon Howard
Famed for being part of the first UK special forces team to reveal their identities, Ollie Ollerton shot into the public eye with the Channel Four series SAS: Who Dares Wins. Now with SAS: Australia, the non-stop adrenaline junkie sat down to chat with us about physical fitness and training to climb a mountain with Netflix documentary hero Nims. 
"Right now, I'm preparing to climb Ama Dablam with Nims (Netflix's 14 Peaks: Nothing Is Impossible), in November," Ollie reveals. "I've been training in the altitude chamber at Manchester Metropolitan University. I feel like a proper lab rat with cables coming out of me all over the shop. It's intense!
"
My goal right now is to be on the mountain, so that is what I visualize
."
"I did altitude work when I was in Special Forces as a mountain trooper, but nothing that compares. The more time I can spend in the altitude chamber, the closer they'll get me to the height that I'll be working at outdoors. The more I can get used to working at that height on an exercise bike, the easier it's going to be for me to actually adapt. Because when you go that high, oh man, it's disgusting. You have this horrendous headache across the back of your head, and you spend days in a haze."
Intense physical training aside, focusing on painting a mental picture is fundamental to Ollie's awe-inspiring ambition.
"My goal right now is to be on the mountain, so that is what I visualize. I don't think about how I'm going to get to it. The journey is where you grow, so it's a really important part of it, but you can't control that part. At the end of the day, you can control the outcome, and that for me is standing at the top of Ama Dablam, sticking a flag in the peak, and giving Nims a high-five.
"
The subconscious mind doesn't know the difference between something happening for real or purely in our imagination
."
Likely a result of his steadfast military background, Ollie's inspirational mindset shows wisdom beyond his years. 
"We're drawn to things by image, but once we've created that image in our minds, it's important we add emotion to that, and we actually start thinking what it feels like," he says. "When I'm visualizing being at the top of the mountain, I'm engaging all my senses. I'm feeling the cold air going up my nose, I'm feeling the high-fiving Nims. The subconscious mind doesn't know the difference between something happening for real or purely in our imagination."
"
It's not all about reaching the goal, it's the person you become in the process."
"Your goal doesn't have to be climbing a mountain or being a Special Forces soldier. It can be gaining more time with your family. It can be exercising more. It can be getting a promotion at work. It can be so many little things that are a mountain to that person in question. It's not all about reaching the goal, it's the person you become in the process."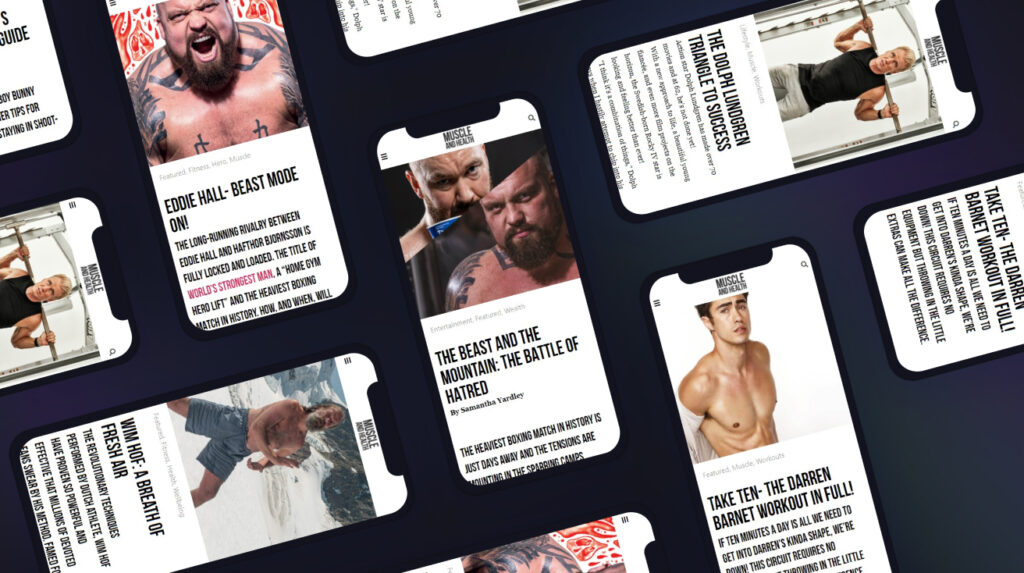 get all the latest mucle, health and wealth news delivered straight to your inbox