Here we present some beautifully delicious cocktails, courtesy of Amplify.
Lavender Field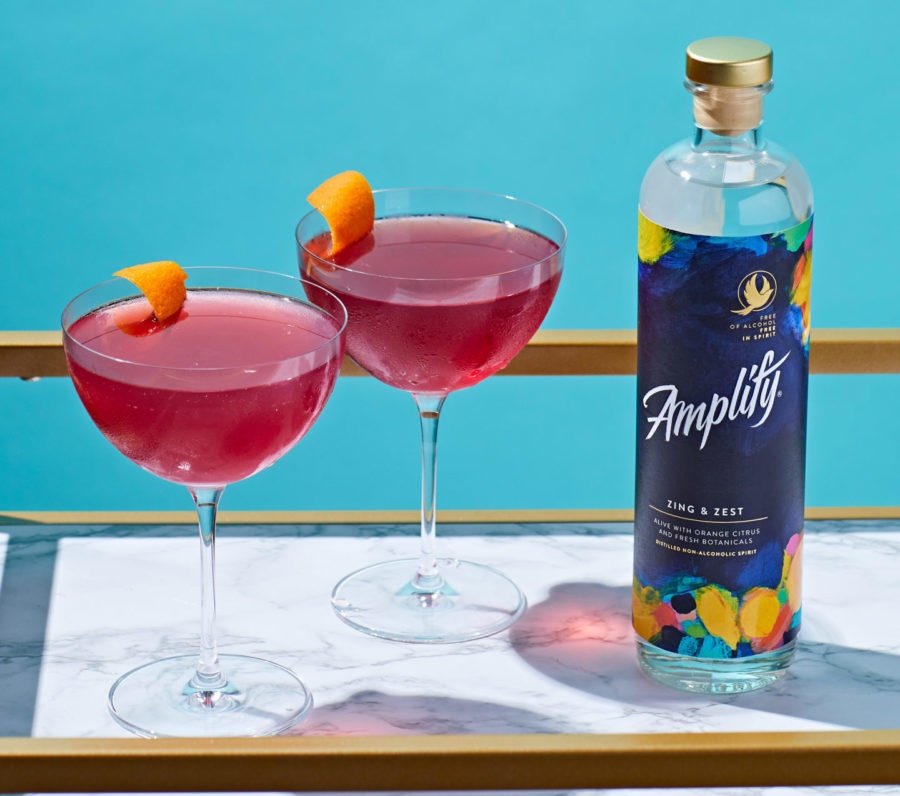 75ml Amplify
20ml Lavender syrup
2 pipettes butterfly pea extract
5ml citric acid solution
1 dash saline solution
Shake all ingredients hard with ice, double strain into Nick and Nora glass (or coupe) and garnish with orange twist.
To make lavender syrup, add 3g lavender to 150ml boiling water, remove from heat and allow to cool. Once tepid, strain off lavender, add 150g sugar and stir until dissolved.
Pink Flute

50ml Amplify
15ml honey syrup
5ml lemon juice
50ml kombucha
Hibiscus flower in syrup
Drop hibiscus flower coated in syrup to bottom of flute. Shake all other ingredients hard with ice and fine strain into glass.
Amplified Espresso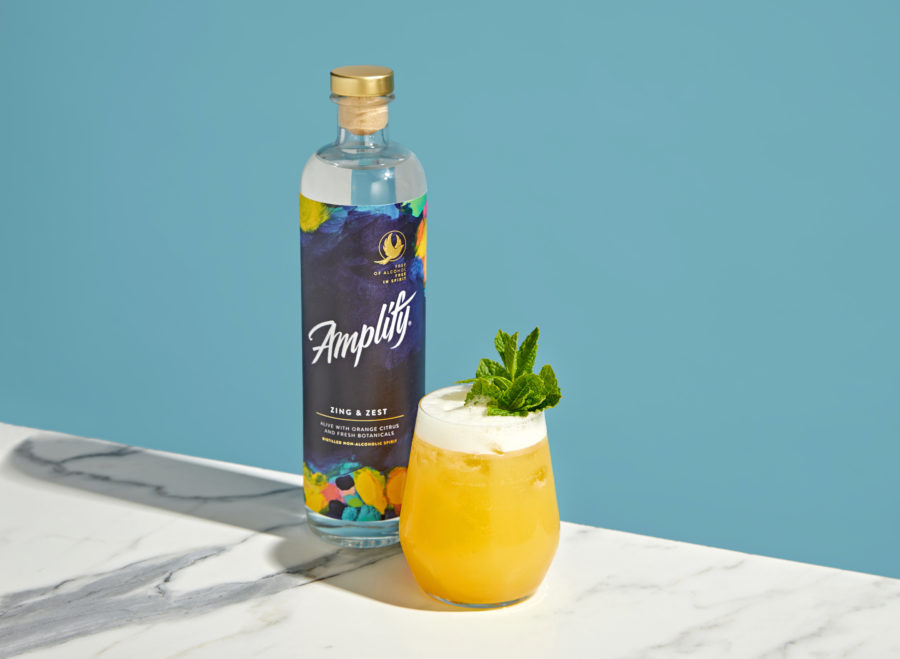 50ml Amplify
15ml honey syrup
60ml cold brew coffee
Pinch of salt
Using a cocktail shaker, shake all of the ingredients hard with ice. Double strain into glass to serve and garnish with grated orange zest.
About Amplify
Amplify is a non-alcoholic spirit distilled using an iStill, which is one of the latest and most advanced stills on the market, allowing more accurate temperature control and rectification.
Like traditional spirits, Amplify is distilled and made with a host of invigorating ingredients such as juniper berries, coriander seeds, Angelica root, lemon peel, lemongrass, and ginseng root. These fragrant botanicals combine with vibrant, punchy orange and citrus notes to provide a drink that satisfies the taste buds, without any need for alcohol.
Amplify's perfect serve is on the rocks with Fever Tree Mediterranean Tonic and a zingy twist of fresh pink grapefruit, but it's refreshing flavour profile means it also tastes fantastic in classic cocktails, summery Spritzes, and spiced seasonal serves.
Amplify is available from Morrisons, Tesco, Amazon, Harrods, Drink Supermarket and Master of Malt. RRP £15 (50cl bottle).
More information about the label's author can be found here: https://sophieabbott.co.uk/