We're fast approaching the romantic day of the year; however, the usual dating scenes are all closed for lockdown, providing an issue when it comes to where people should be heading for a date. 
Anyone trying to head out for a date will have to find something a little more innovative, without the stereotype options of restaurants or cinemas. But humans are amazing at evolving and adapting to new scenarios, with many virtual activities launched over the past year. 
Below are some of the most exciting virtual Valentine's Day activities you can book for two.
Valentine's Comedy Game Show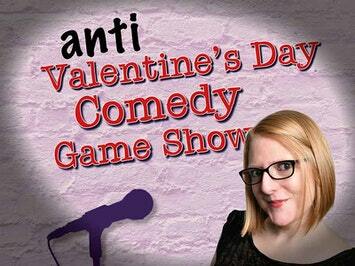 Duration: 1 hour. Price: £25 per person. 
Hosted by the hilarious Robyn Perks, this comedy game show will help to break the ice and ensure you're both laughing from start to end, without any awkward silent moments.
The romantic themed quiz will bring out both of your competitive side, with two professional comedians on hand to perform jokes for you both and run through their routines. 
Valentine's Wine Tasting 


Duration: 90 minutes. Price: £75 per person. 
You might not be able to sit opposite each other this year, but that doesn't mean you can't enjoy a bottle of wine together, or six. Move your romantic evening online this lockdown and enjoy a sophisticated evening of wine tasting!  
This shared event takes place via video call, where you'll get to open up a special wine kit that will have been sent to your beforehand. Inside the kit you and your partner will find a 20cl bottle of Champagne, three 20cl bottles of wine including white, red and dessert wine. There'll also be a cheeky box of truffle chocolates for you to tuck into— we mean — sample with the dessert wine. 
The host Jacinta Maddison (founder of Inflorescene), will explain about each of the wines you're trying and tips on how to pair them with the ideal food. 
Virtual Valentine's Chocolate Making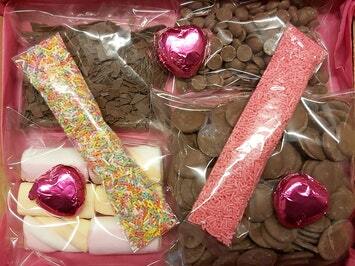 Duration: One hour. Price: £149.50 for two. 
Giving chocolates on Valentine's Day has been a staple for as long as we can remember, but making your own gorgeous chocolates will taste so much better! Besides, this means you don't have to share your chocolates with your partner!
In this mouth-watering virtual chocolate making class, you and your partner will learn to make a selection of Belgian chocolate truffles and heart-shaped lollipops. All the ingredients, except for the cream, will be sent to you beforehand, so you'll be ready to join your one-hour masterclass via zoom. Yummy! 
Virtual Cook-Along with a Private Chef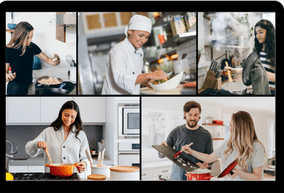 Duration: 2 hours. Price: £48
Have you watched a few episodes of Hell's Kitchen and wished you could have a go at making some of these expert recipes, but wish you had an expert to watch over and guide you. Well this activity is perfect for any budding chef, or someone looking for a new meal to create in their own kitchen.
You will get the chance to learn how to cook a mouth-watering three-course meal under the guidance of a professional chef. You'll cook scallops with cauliflower purée & pancetta to start, lamb tenderloin with tzatziki & pomegranate for mains, and an utterly indulgent chocolate lava cake to finish. The class will take place via video call and a full ingredients list will be sent to you beforehand. 
The 'I Love Magic' Show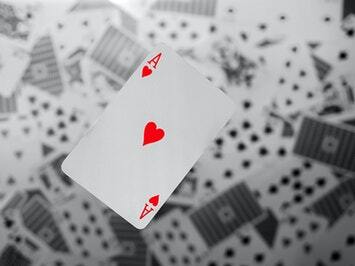 Duration: 45 minutes. Price: £20 per person. 
If you're looking for a little magic in the air, then why not have a professional magician show you some mind-bending tricks, an activity that will leave you puzzled and amazed in equal measure. Paul Fowler has devised a romantic 'I Love Magic' show to dazzle you both on your date night. 
During the event, you and your partner will be asked to imagine your dream holiday. Of course, Paul would have predicted this in advance, so be prepared to be wowed as he reads your minds and dazzles you with a series of card tricks. You certainly won't be forgetting this Valentine's Day in a hurry! 
The Big Cat Murder Mystery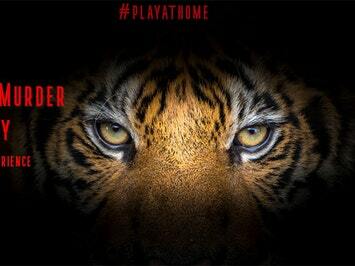 Duration: 70 minutes. Price: £8 per person.  
Who doesn't love a bit of roleplay? Take on this mysterious adventure and crack the clues so you can work out who committed the murder!
This 70-minute virtual murder mystery will take place inside the infamous Big Cat Animal Park from everyone's favourite Netflix series. This time it's not about suspicious dealings in lions and tigers, or a series of bad mullets. Instead, an almighty fire has broken out destroying everything in its path. And the culprit is yet to be found. 
This hilarious virtual experience will see you cracking clues, solving puzzles and asking each character a series of questions to see if their alibis are up to the mark. It's probably not the Valentine's Day you imagined this year, but you certainly won't forget it!