By Emma Ridderstad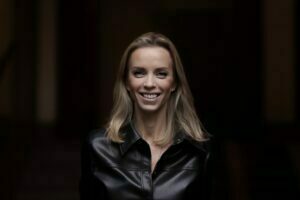 "WHEN IMAGINING THE METAVERSE, GAMING IS OFTEN THE FIRST USE THAT SPRINGS TO MIND," SAYS EMMA. "THIS IS BECAUSE GAMERS ARE GENERALLY THE MOST COMMON USERS OF VR HEADSETS AND AR LAYERING TODAY, USING IMMERSIVE TECHNOLOGY TO ENHANCE THEIR ENTERTAINMENT EXPERIENCES. HOWEVER, GAMING IS REALLY JUST THE SURFACE OF THIS VIRTUAL WORLD.
"As we see through our work at Warpin, the metaverse can also revolutionize corporate training. We have built a vast array of high-quality VR and AR training courses, using our learning platform Xelevate, which gives companies the ability to create, scale and streamline their training programs, crucial for improving the profi ciency and engagement of employees.
"Whether it's training workers remotely with 360 videos, letting potential employees trial jobs before signing contracts, or using  3D scenarios to simulate working environments (like presenting to a room of 100 people), the metaverse is transforming employee training and paving the way for a more inclusive, egalitarian workplace.
"In five years, I believe every company will – or at least should – have some kind of presence in the metaverse. Not least because of how it can improve the ways we live, work and socialize, but also because companies should harness its potential to enhance their offering, develop their brand, diversify their reach and make some money.
"We are already seeing an array of goods and services being bought and sold within the metaverse, as commercial opportunities are flourishing thanks to the growing prevalence of cryptocurrencies and NFTs.
"Similarly, many creatives are harnessing the virtual world as a means to make money, hosting concerts for millions of people, using AR to enhance fashion shows, collecting art by investing in virtual goods, and using the metaverse's ability to dissolve geographical boundaries to collaborate with artists in every corner of the world.
"Not to mention, we are witnessing an explosion of investment in startups and companies that are designing and developing the metaverse. Last year, Facebook (now Meta) committed $10billion to its metaverse division. If one thing's for sure, the metaverse's scope is not only endless, but also lucrative.
"Companies like Disney and Ferrari are using the metaverse to enhance their customer experience and demonstrate brand willingness to embrace innovation and immersive technology.
"For example, H&M and Disney collaborated in Japan in 2019 to create a special promotion of customized Star Wars apparel. At Warpin, we made it possible for sci-fi -loving fashionistas to use augmented reality devices to design their very own Star Wars t-shirts. This is a great example of brands using the metaverse to fuse enterprise with entertainment."
"Outside of the corporate world prospective pet buyers or clothes shoppers will be able to try before they buy within the metaverse.
"Reality will exist on a spectrum ranging from entirely physical to entirely virtual (VR). Everything in-between will be a type of augmented reality (AR): a fusion of the two.
"By harnessing these different layers of reality, prospective pet owners for example ,will be able to see what it's like having a specific animal before committing to buying him or her. Whether that's to compare breeds (for their size, shape or personality), to predict and envision the results of cross-breeding, or for first time pet owners to trial owning an animal in a 3D home, the metaverse will make it possible to use virtual experiences to inform decisions in reality."
Emma Ridderstad is a co-founder and the CEO of Warpin, the Stockholm-headquartered startup providing innovative brands (including H&M, Disney and Ferrari), with a one-stop shop for immersive technology. Emma is a world-leading expert in virtual reality (VR), augmented reality (AR) and extended reality (XR). Warpin provides clients with cutting-edge VR training experiences for employees and advises companies on how to strategically and successfully launch AR content.
The company was founded by Emma in 2016 to enhance the human experience by changing the way people communicate, socialize, live and work. Emma is passionate about educating individuals on how to use immersive technologies in a way that helps people and processes sustainably and inclusively.
GET THE FULL PACKAGE DEAL BEFORE YOU TRAVEL
Related Articles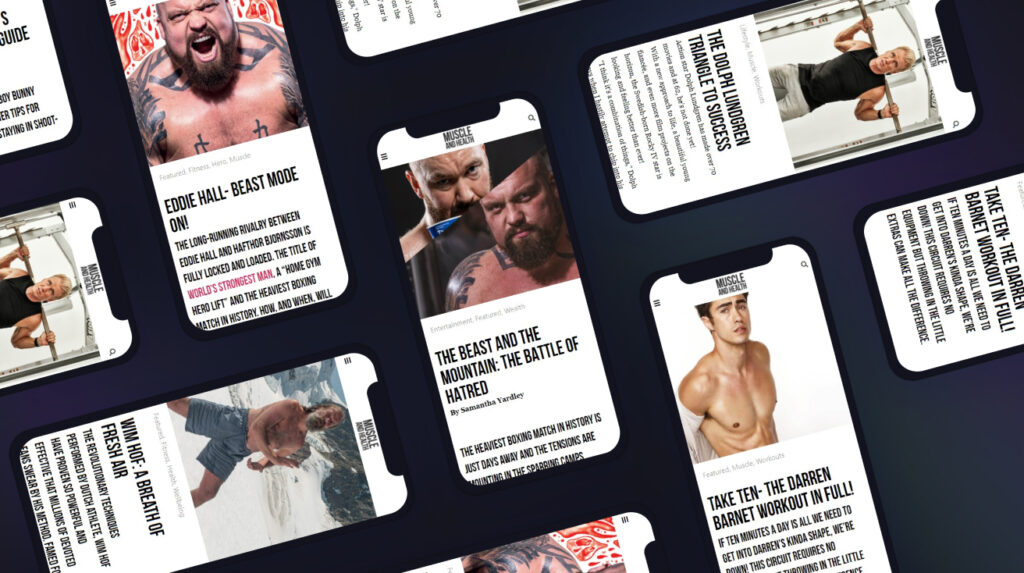 get all the latest mucle, health and wealth news delivered straight to your inbox