By Rebecca Alvarez Story
Masturbation is an important element of self-love and one of the first steps an individual can take in developing greater sexual health. As a sex therapist I've found that people who masturbate tend to be more successful in achieving their own pleasure, more reflective on the sexual aspects of their lives, more expressive in intimate relations and more resistant to gendered double standards in sexuality. 
Unfortunately, women are more likely to receive messages that self-pleasure is wrong or even dirty. We have to continue shifting the narrative to the understanding that all bodies are worthy of self-pleasure. It's also important to understand that solo sex is real sex. You don't need a partner to have or enjoy sex. And while many people still don't consider masturbation to be sex, studies show that most people are doing it, and many prefer it to accompanied sex. 
Advice for women who haven't tried it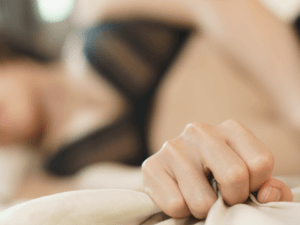 Masturbating isn't always instinctual. You have to learn what your body likes and that requires time, patience and a willingness to explore. There are myriad ways that people masturbate: with their hand or a solo sex toy, with or without lubricant, in the shower or bedroom. 
First, start by creating an ambiance that you feel comfortable with, whether that's in the bathtub or bedroom, with the lights off and candles on, etc. Your body and state of mind are priorities when it comes to masturbation, so do what it takes to feel calm and relaxed. 
Second, incorporating products like a sex toy are a fun way to relieve pressure and performance anxiety so you don't have to do all the work. Try a small and discreet toy for beginners, such as Zee. It's tiny but mighty and a great way to enhance your self-love routine, especially if you've never tried sex toys before.
How to finger yourself and how to make yourself cum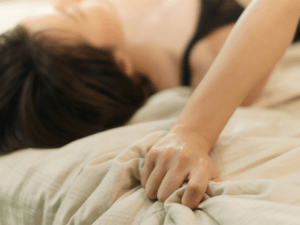 Fingering yourself is a very intimate experience that allows you to familiarize yourself with different pleasure zones or sensations you like or don't like. Before you start, make sure your hands are clean and your fingernails are not sharp or rigid because you're going to be inserting them into a very sensitive area. Also, don't just go at it. You want your body to feel aroused, well-lubricated, and relaxed for an easy, pleasurable experience. 
Start by finding a comfortable position that allows you to sit up a bit in order to more easily reach your vagina.  If you need help with your body's arousal process, try an arousal oil. Arousal oils that have botanical aphrodisiacs can help enhance blood circulation, support stamina and increase natural lubrication. Apply a few pumps and massage your intimate and surrounding areas such as, the vulva, clitoris, inner thighs, butt, and pelvic area. Feel free to massage your breasts as well for additional sensation. 
Once you feel stimulated, start to gently rub your clitoris with gentle strokes. You can achieve an orgasm just with clitoral stimulation, or you may choose to move onto inserting a finger into your vagina and caressing it with an in and out motion. If things start to feel dry add a personal lubricant, like  Good Clean Love's Bio Nude Water-Based Lubricant. Apply the desired amount to your fingers and your intimate areas and continue to stroke yourself.
While I encourage folks to orgasm as much as they want, it's also important to note that orgasms don't always have to be the end goal of a sexual experience, including with masturbation. Remember that pleasure comes in many different forms and there is no singular definition. 
Rebecca Alvarez Story, CEO and Co-Founder of Bloomi, believes the key to improving intimacy is learning the holistic sex education that many of us never received. As a nationally sought-after sexologist and developer of clean intimate care products, she helps people understand that sex can be fulfilling by taking the initiative to learn more about their evolving bodies and needs.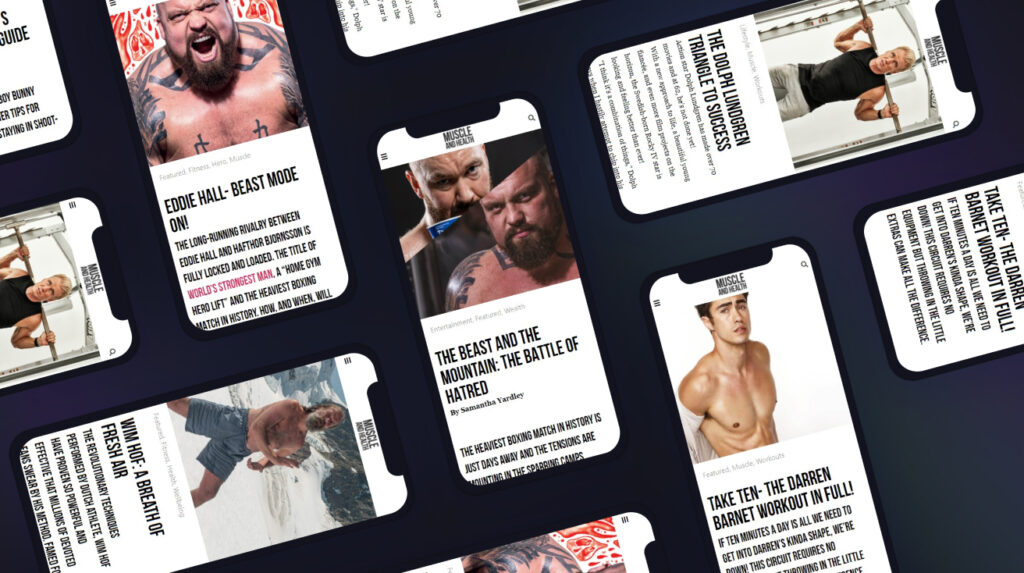 get all the latest mucle, health and wealth news delivered straight to your inbox