The Leeds-based bodybuilding twins who are revolutionizing dentistry in the UK.
25-year-old Hussein and Hassan Dalghous, who are best known for their 'Twin Workout' YouTube channel, are pioneering dentists from Leeds who specialize in the fast growing area of restorative and cosmetic dentistry.
Now, the pair are determined to improve the nation's oral health and make a visit to the dentist a more positive and transformative experience.
Although oral health in the UK has never been better than it is today, research shows that 39% of adults don't go to the dentist regularly, 31% of adults have tooth decay and a whopping 74% of adults have had a tooth extracted, while 34% fear a visit to the dentist. *1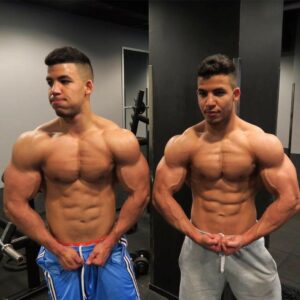 A look at the Yorkshire Dental Suite founded by the twins' father Dr Abdul Dalghous – a leading oral surgeon, reveals some of the ideas that the dynamic twins have put into practice to change the dental experience.
The luxurious clinic, which is the highest rated dental practice on Google in the UK, appears more like a day spa than a dental clinic with its leather sofas, expensive artwork and lighting, top spec fit out and high-tech equipment.  
The initiative comes at a time when cosmetic and advanced reconstructive dental treatments have never been so popular. According to current statistics, the global market for cosmetic dentistry alone is predicted to grow at an annual rate of 5%, increasing its value to an estimated £21 billion by 2026. *2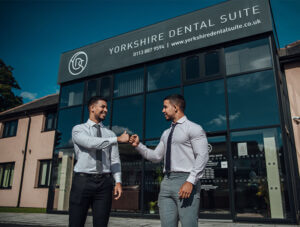 The current rise in demand in part stems from increased take-up amongst the younger, 'selfie' generation seeking straight teeth and a perfect smile as well as a soaring number of older people opting for new reconstructive dental procedures.
The twins are planning an ambitious expansion program to open 400 new YDS clinics (via the franchise model) across the nation over the next three years. These new clinics will offer access to the best dental specialists and modern-day procedures including facial aesthetics, implants, teeth straightening, veneers, and complex surgical extractions and bone grafts.
Hussein Dalghous explains: "Until the eighteenth century there were no professional dentists. Dentistry was close to torture! It wasn't until the introduction of the NHS in 1948 that the British population had free access to dental treatment by which time treatment procedures had improved. However, we have come a long way since then. It is the new best in class cosmetic and restorative treatments that we want to make more widely available across the country. 
"Dentistry is so predictable now for both the dentist and patient. The days of metal braces are gone, and patients can now transform their smiles in a discreet and stress-free way with treatments like clear aligners, whitening and composite bonding.  At YDS, we have broken the mold with the way dental practices need to look and feel. Gone are the days of white, scary rooms that trigger the anxiety and horror associated with scary medical appointments."
Hassan Dalghous added: "YDS clinics will offer patients access to the most advanced techniques in general, cosmetic, and reconstructive dentistry rarely available outside London. And for those that want a dazzling smile, there's access to our new teeth whitening product which has radically improved the way whitening treatment is performed. 
"With all of this set up, we hope to become known as the nation's smile doctors. The only downside is we may end up with less time in the gym!"
*1 – Dentalhealth.org statistics 
*2 – Credenceresearch.com  through cosmetic dentist report
Wondering how the A-list get red carpet-worthy smiles? THE WORLD'S MOST EXPENSIVE MAKEOVER explains all, courtesy of another bodybuilding dentist with a penchant for diamond veneers.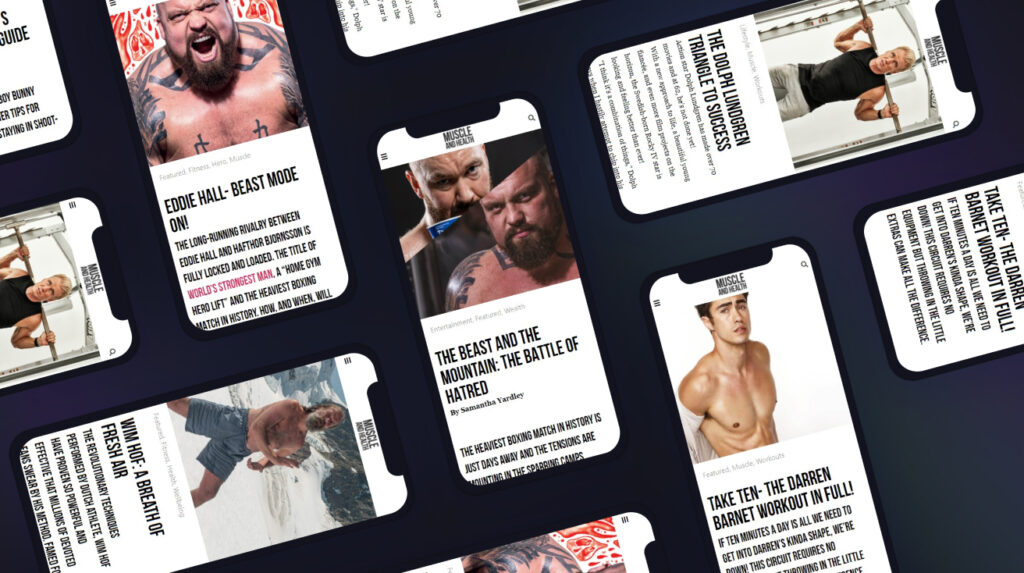 get all the latest mucle, health and wealth news delivered straight to your inbox