Outdoor clothing retailer Millets caught up with Julia Bradbury in an exclusive interview – revealing her greatest adventures and biggest inspiration.
Who wouldn't love to go walking with Julia Bradbury? Julia began exploring the UK with her dad as a child, who introduced her to the Peak District which created a lasting impact. As an adult, she shares the benefits of passing that passion for outdoor adventure onto the next generation, always taking her family into the UK's wild places.
Julia said: "My dad took me walking in the Peak District when I was a little dot, in the very same territory that he'd grown up in and explored when he walked as a boy (around Buxton, Stanage Edge and the Dovedale Valley). I'll never forget those days and years spent with him hiking across craggy landscapes, and it's only now that I've lived a little, I understand what a gift he gave me – learning to love green spaces – and realizing how much we all need them.
Julia's Top 5 Favorite Walks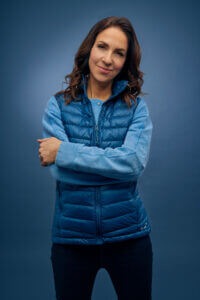 Julia revealed her favorite hikes of all time:
1 – Dovedale valley along the River Dove "My favorite – reminds me of walking with dad when I was a little girl; plus, it is gorgeous and peaceful along the river."
2 – Castle Crag in the Lake District "There are plenty of mighty walks in the Lakes, but this fell has a special charm."
3 – Black-a Tor Copse in Dartmoor "I am a tree lover and hugger. These incredible living organisms that filter our air, water, and soil are just magical (and essential) and this high altitude ancient oak woodland is remote enough to mean visitors need to be fairly determined to get there and bathe in its magic."
4 – The West Highland Way – in the Scottish Highlands "It's quite a commitment, but you can choose sections of this wild and dramatic hike to take on, if you're not quite up for the full 96 miles."
5 – Isles of Scilly – around the island of St Martins "I'm lucky enough to have been to the IOS a few times and I adore all of them, but this is the walk I filmed for my Cornwall and Devon Walks series for ITV and I can't get enough of the ridiculously long pristine white sandy beaches and stunning shorelines of these islands. The Scillonians are lovely."
Top Tips for Beginner Walkers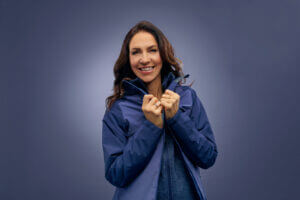 Julia said: "Start with friends so you can share the sense of discovery and achievement together (great for bonding too). Never go hiking in brand new boots – as lovely as it is to unpack them – a good pair of walking boots is a worn in pair. Wear them at home/to the shops/on the treadmill. You should also invest in a comfortable good fitting backpack – nobody wants sore shoulders and backache heading out. For maintaining body temperature, I wear layers… and pack a few more in my rucksack. You can always strip off or layer up."
Inspiring Children Along the Way
When asked whether her children share Julia's passion for the outdoors, Julia said: "They have no choice! One of my (twin) girls takes a bit more persuading but once she's out, she's running along like the rest of us. 
"We learn about the trees and flowers together, listen to the birds, play games along the way and chat. Make it a mini adventure for them when they're younger and they'll grow to love it. I have a great phone app too that helps identify plants and flowers which they like using for research. We take a notebook out with us to keep a log of what we've seen."
So where will Julia Bradbury be walking next? 
She said: "I like revisiting places; I especially love woodland walks – and I haven't explored too much of Ireland. I was born in Dublin, and I'd like to visit the Glengarriff Nature reserve in West Cork."
Julia Bradbury is best known for her presenting roles on iconic outdoor programmes including BBC One's Countryfile, The Greek Islands with Julia Bradbury, and Cornwall and Devon Walks with Julia Bradbury.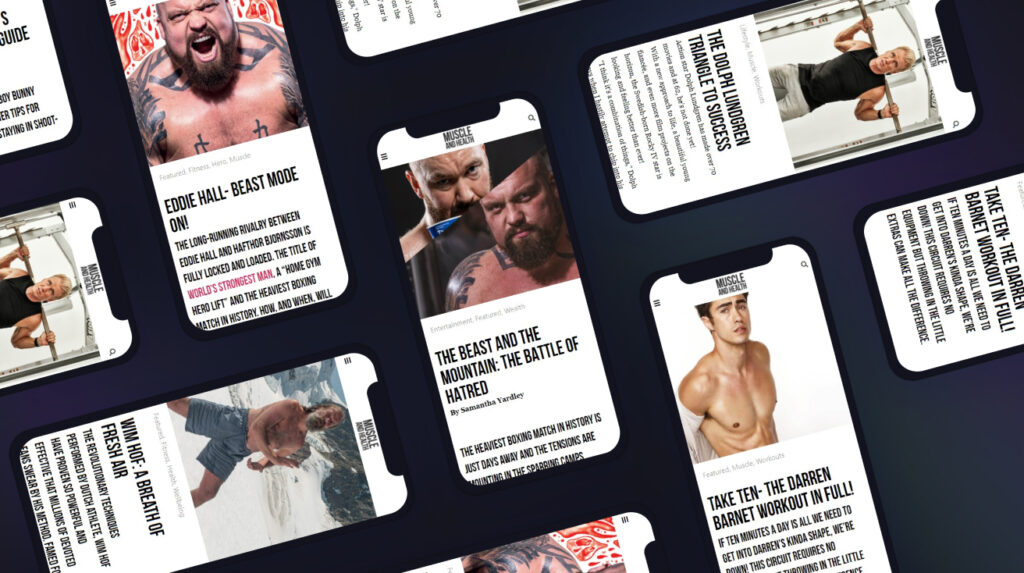 get all the latest mucle, health and wealth news delivered straight to your inbox