Have you got ten minutes and a desire for a nutrient-packed, refreshing vegan dish? Look no further than this offering from The Art Of Living Retreat Center in North Carolina. Sure to give your summer diet a healthy twist. 
Serves 4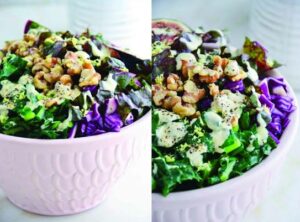 Kale Salad:
1 head dinosaur (flat) kale, finely chopped and stems removed
2 tbsp lemon juice
2 tsp olive oil, extra-virgin
Sea salt to taste
1 head Swiss chard, finely chopped and stems removed
1 medium purple cabbage, thinly sliced
4 large fresh figs, halved
2 tbsp walnuts, chopped
1 tbsp fresh mint, finely chopped
2 tsp lemon zest
Tahini Dressing:
4 tbsp tahini, well-stirred
6 tbsp warm water
1 tsp chickpea miso paste, optional
½ tsp sea salt, plus more to taste
¼ tsp pepper, to taste
¼ tsp ground cumin
Chili powder, pinch
Directions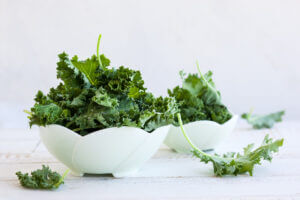 Kale Salad: 
Massage the kale in a large mixing bowl using your hands with the lemon juice, olive oil, and sea salt, to taste. Massage for two minutes, or until the kale is very tender and dark green.

Add the Swiss chard, cabbage, figs, walnuts, mint, and lemon zest. Set aside.
Tahini Dressing: 
In a small mixing bowl, mix all the dressing ingredients until it forms your desired dressing consistency.

Add more water or lemon juice, if needed. Drizzle this dressing over the salad and toss to combine. Serve immediately.
Want more vegan-friendly recipes like this to turn your hand to? Check out this mouth-watering dishes from Plants Only Kitchen  SUPER SQUASH, SAGE & SHIITAKE PASTA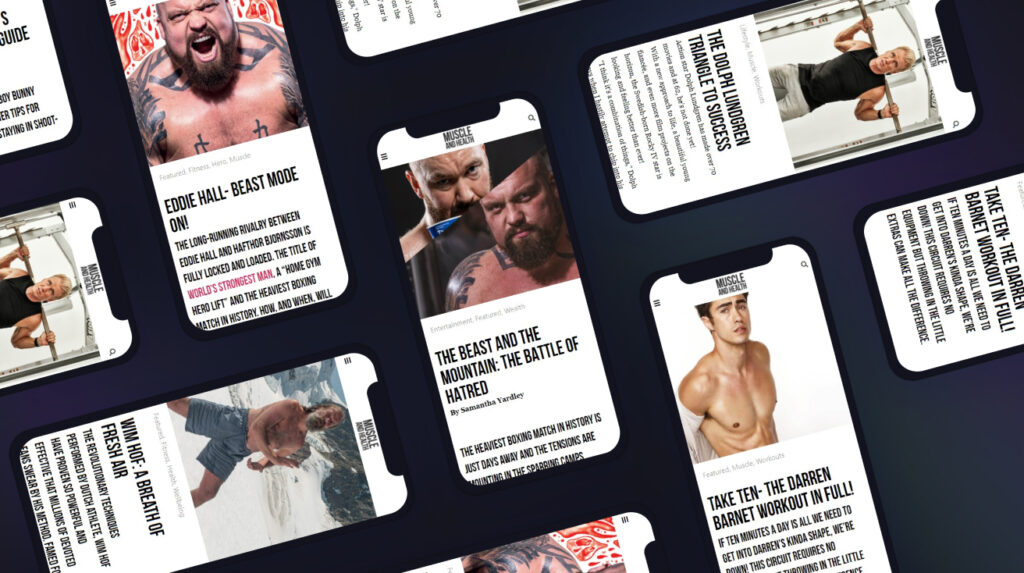 get all the latest mucle, health and wealth news delivered straight to your inbox