We show you how to get shredded without busting your balls…
Wanna get in the best shape of your life?
This diet and resistance workout program is the only workout you will ever need to sculpt your best body yet in as little as thirty days! You'll need access to a gym, but we promise you'll cruise through it without cursing the day you decided to start.
What's more, we count your macros for you and give you the secret to dieting without cutting out a single food group!
Claim your spot here and get shredded now with Muscle and Health magazine!
✔️ Workout plan with instructional videos
✔️ Macros counted for you
✔️ Full diet guide
✔️ Prizes to be won
✔️ Facebook community group
Don't miss your spot! Reserve your place here and get ready to start on 3rd January. We'll send the program direct to your inbox!
here are just some of our video guides!
Think you've got what it takes to be our star transformation?
We're searching for our 'Don't Sweat It!' star who'll win home FitKit, plus a supplement bundle worth £880
To enter the competition, just post your before and after pic on an IG story, tagging us @muscleandhealthmag #dontsweatit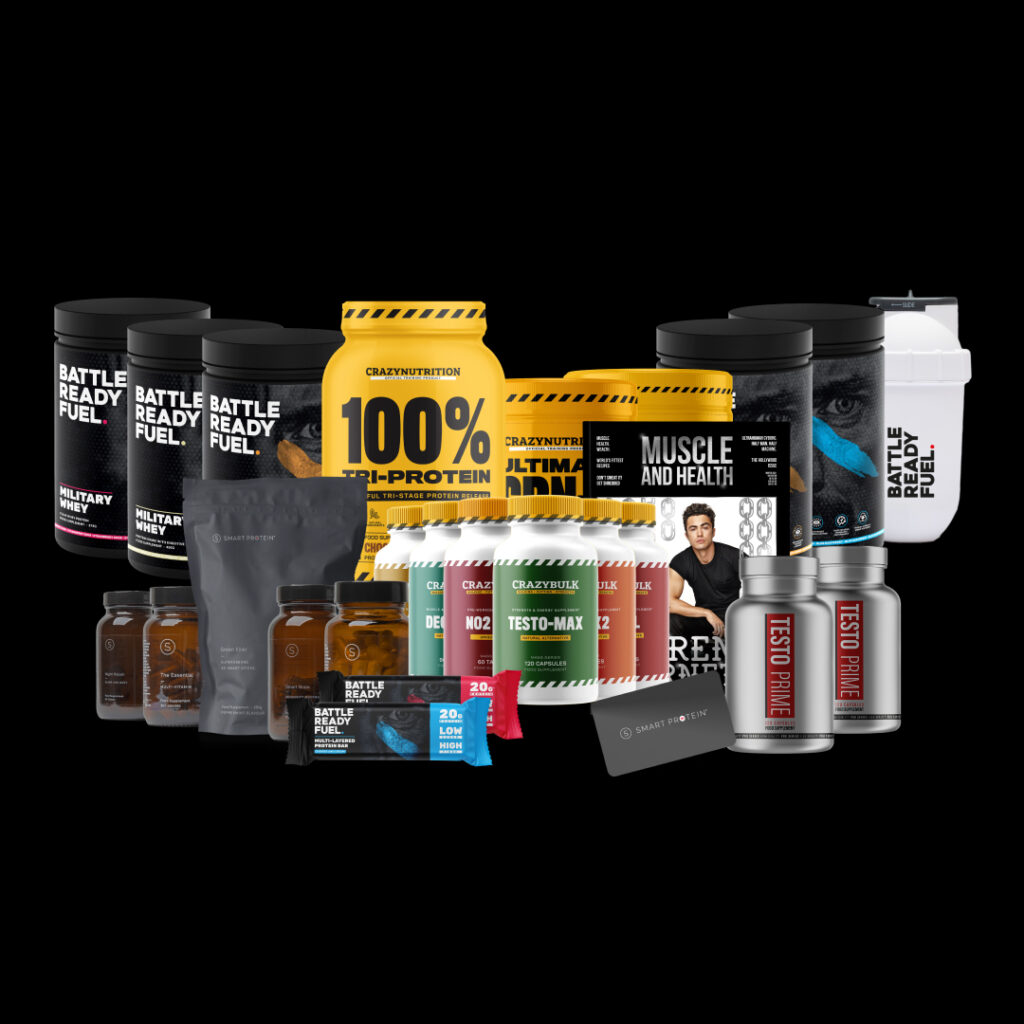 Wolfson Supplement Bundle worth £880
One year's subscription to smart protein worth £120
3 months' supply of TestoPrime worth £120
Free annual subscription to Muscle and HealthBRF The Workout Bundle worth £104.88
BRF The Protein Bundle worth £55.90
CrazyBulk Bulking Stack worth £139.50
The ultimate protein, pre-workout and recovery bundle with Crazy Nutrition worth £101.97
Smart Protein Wellness Kit worth £102.00
CrazyBulk Strength Stack worth £139.95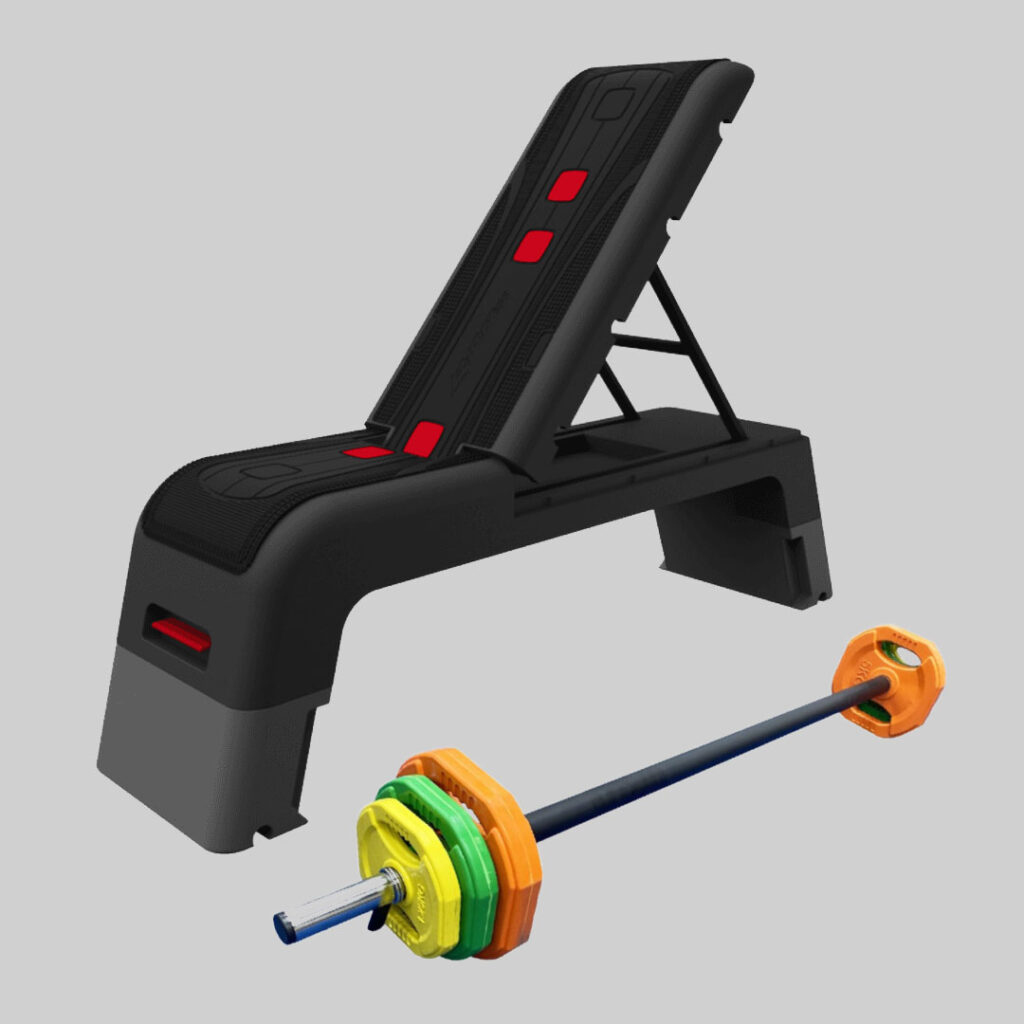 STUDIO DECK STEP AND BENCH 195
The Studio Collection Deck is an adjustable, multi-functional exercise tool for making the most out of your studio training experience. Use it as a traditional studio step, or use as an adjustable angle bench to perform various dumbbell and barbell exercises. Packed with utility—the Studio Collection Deck has two different step height adjustments and four back positions, as well as notches for resistance band training and storage inside for accessories.
BARBELL SET
The Body pump Barbell set is adaptable to all fitness level ranging from beginner to experienced.
Plates can be mixed and matched to suit both low and high intensity workouts including but not limited to bicep curls, dead lifts and ab roll out. Adjustability is a key feature of the Body pump Barbell which creates a tailor-made fitness routine adjusted to the weight needs of the user.
Set includes:
1x Body pump Barbell
2x 1.25kg Plates
2x 2.5kg Plates
2x 5kg Plates
2 x Spring locks