By Danni Levy
TV Doc and Fitness Guru Dr. Emeka Okorocha shares the timed bodyweight workout that keeps him in impressive shape all year round.
We sat down with Dr. Emeka for a chat before he dashed off to clinic…
28-year-old Dr Emeka graduated when he was just 23.
"It was a lot of responsibility at a very young age," he says. "It was difficult to get patients to take me seriously because I looked like a baby. A lot of them thought I was joking when I told them I was their doctor."
Not only has the fitness fan earned respect in his field, but on a wider scale too.
"I think it's so important to aspire to be that person my patients look up to," he says. "Not just mentally, but physically as well. If patients can see you're in shape and you take your health seriously they're more likely to take you seriously and trust you as a doctor. I want to be what my patients emulate."
Maintaining an impressive physique whilst competing against a gruelling work schedule isn't easy, but Dr. Emeka insists anyone can do it, even in the absence of a gym.
"You have to be able to find your own motivation but you don't need a gym to stay in shape," he says. "If you put your physical fitness first, your mental wellbeing will follow. A lot of health conditions can actually be attributed to an underlying mental health struggle. Recent events have really taken their toll on our mental health as a society and it's important to be open and speak up rather than trying to contain any feelings you may have.
"Speak to your GP if you feel as if your mental health needs a service and don't feel embarrassed or ashamed to do so. It's important to first address what you're eating, how you're sleeping and whether things like social media could be causing anxiety. Sometimes you need a detox and those endorphins you can get from daily exercise before turning to medication. A good workout in the morning can change your entire day."
Work for 20 seconds then take 10 seconds rest. Perform each exercise for a total of 2 minutes.
Banded exercises should be performed for 10 repetitions over 3 sets.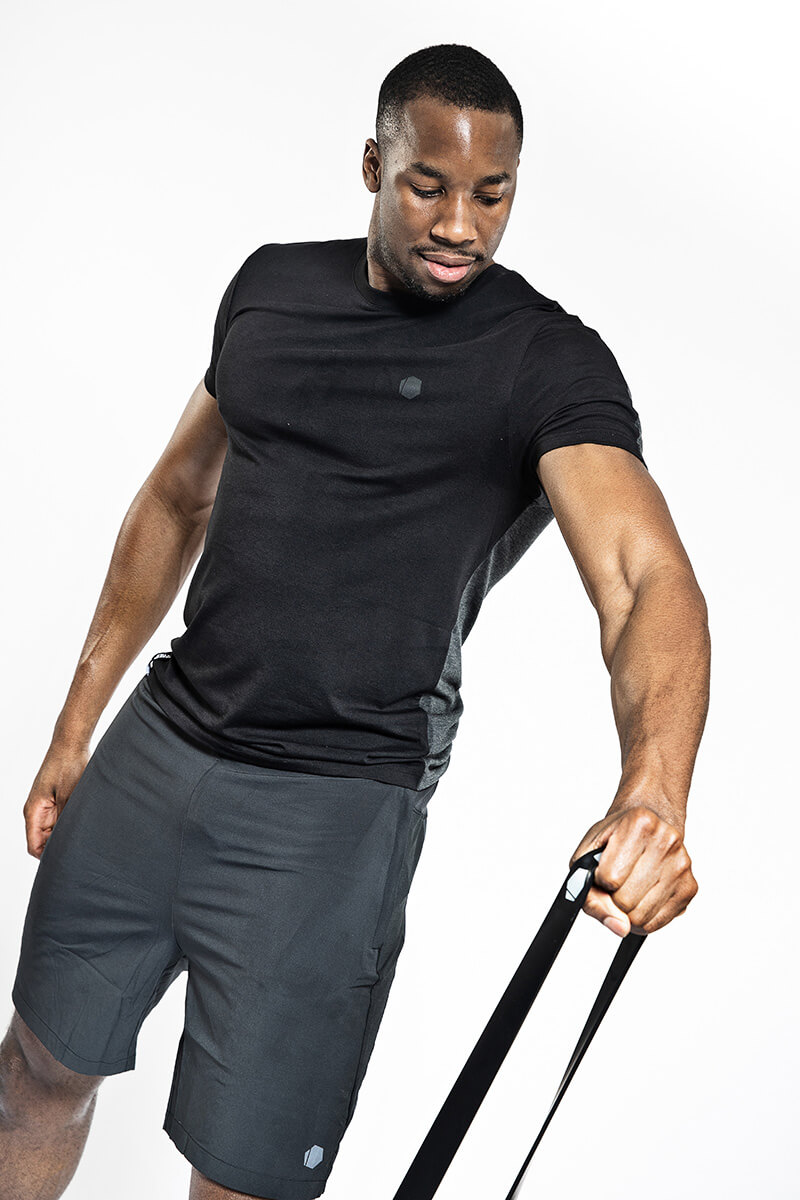 Single Arm Deltoid Raise 10 x 3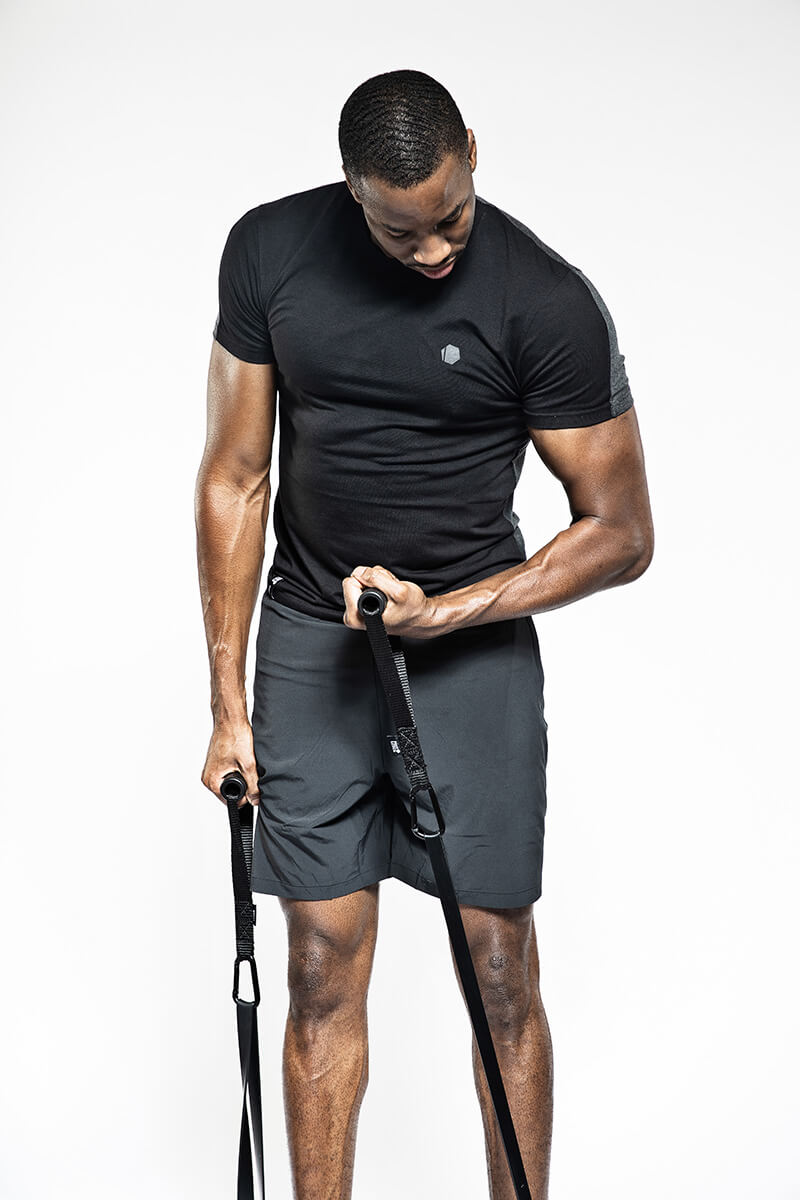 Single Arm Concentration Curl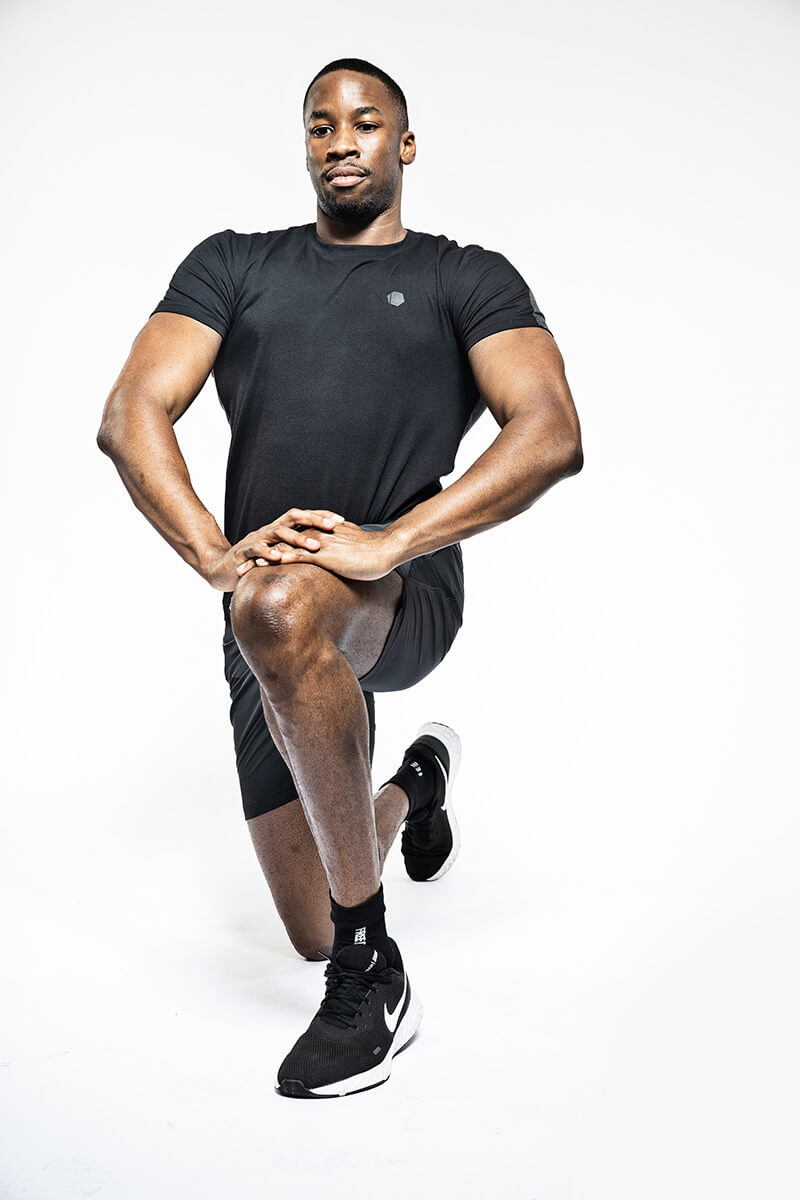 Quad Stretch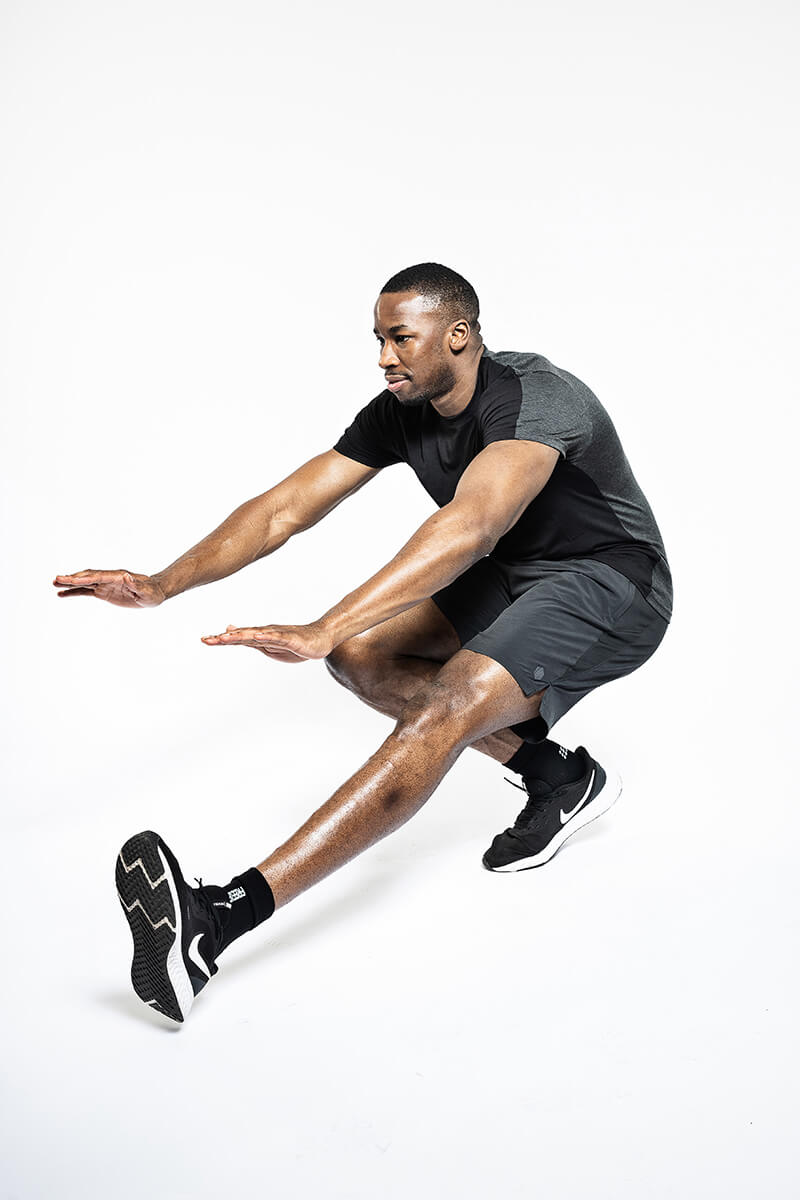 Pistol Squats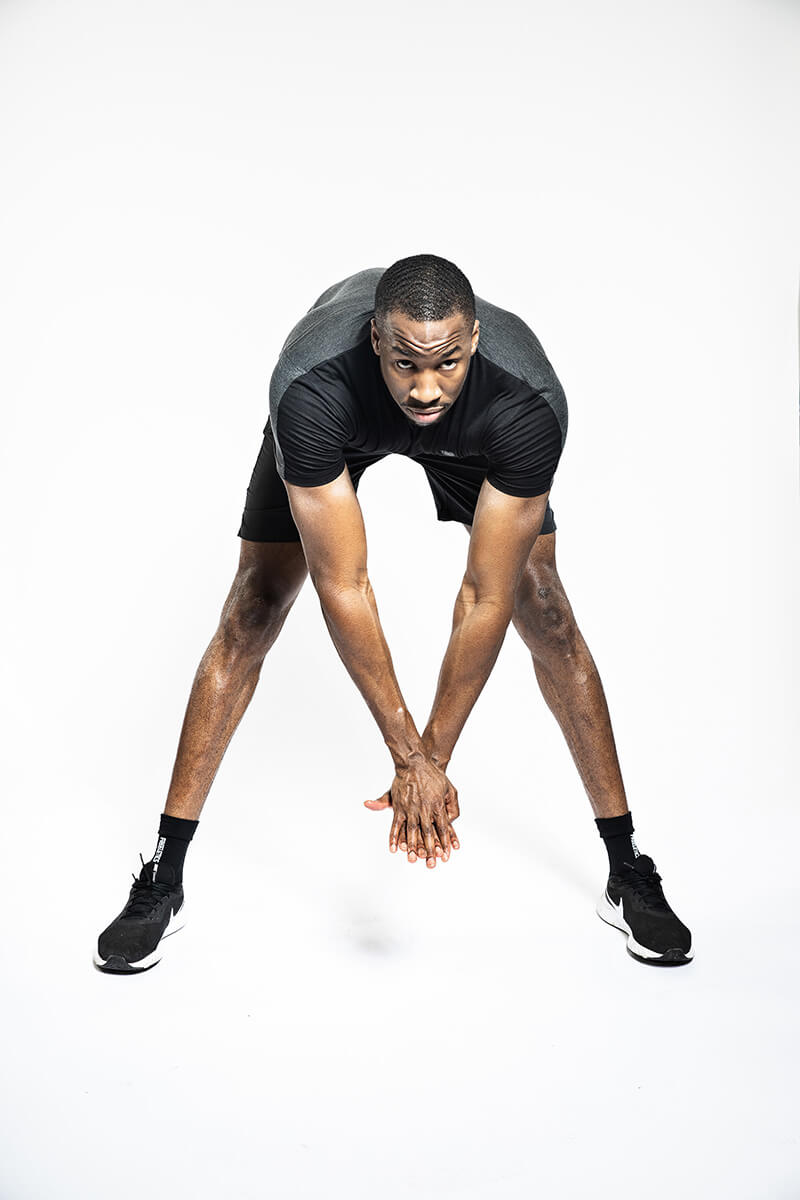 Lower Back Stretch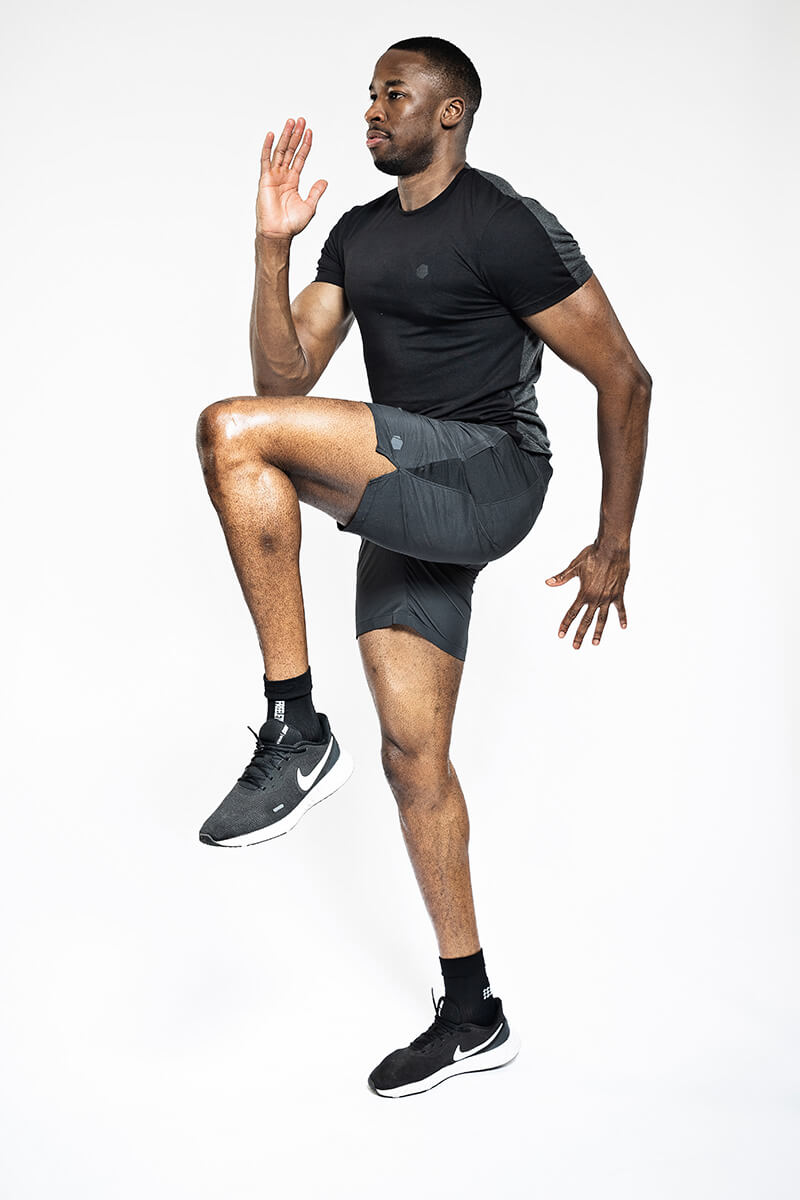 High Knees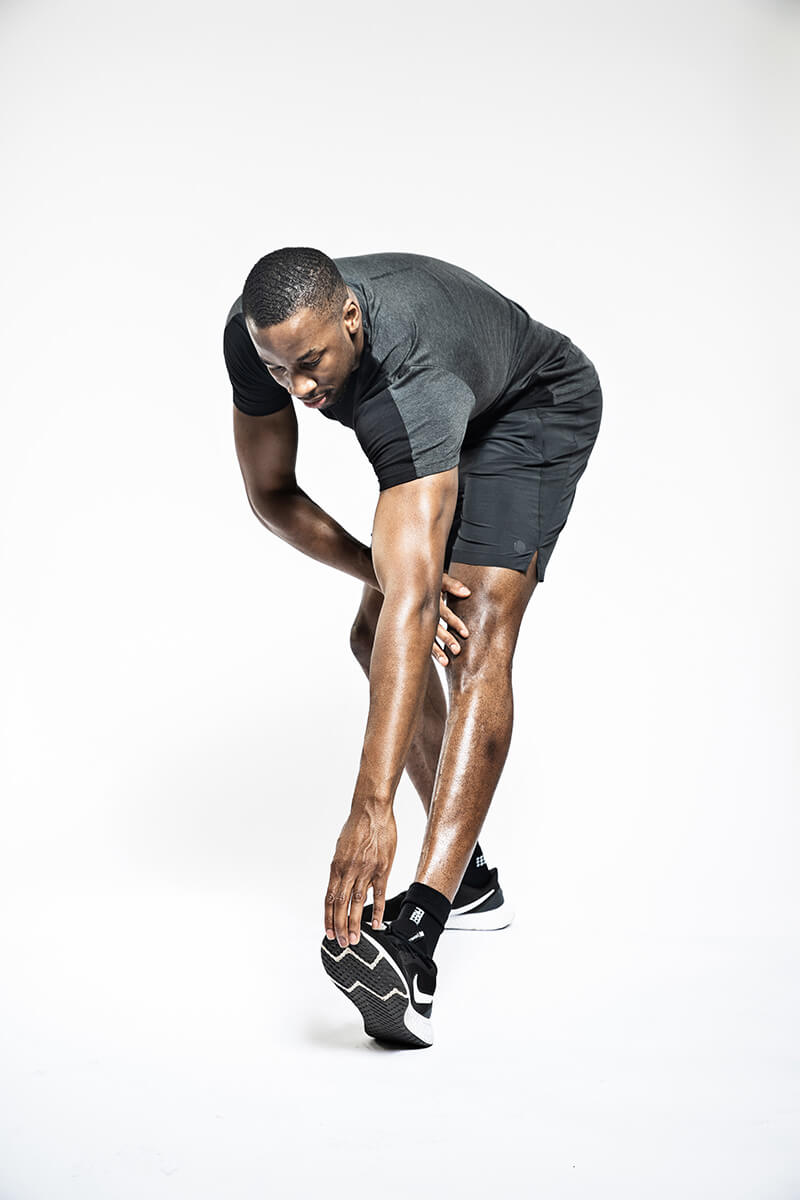 Hamstring Stretch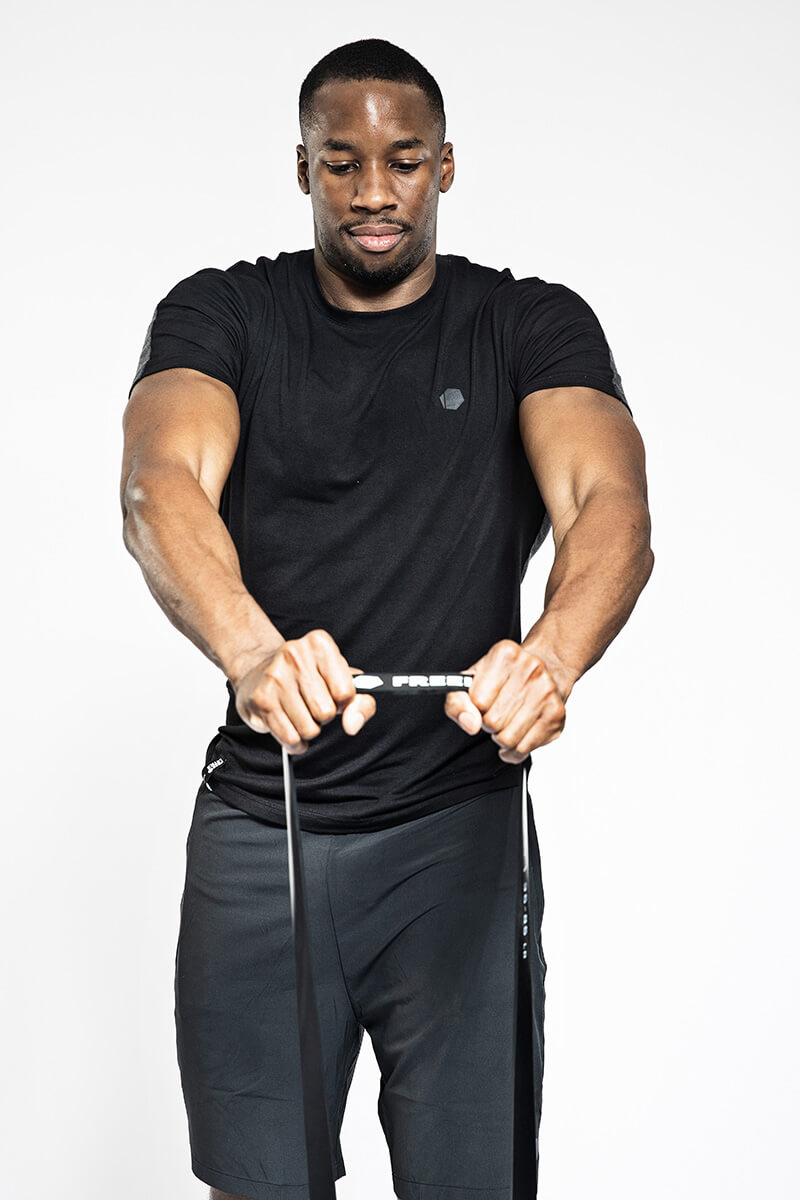 Double Arm Deltoid Raise 10 x 3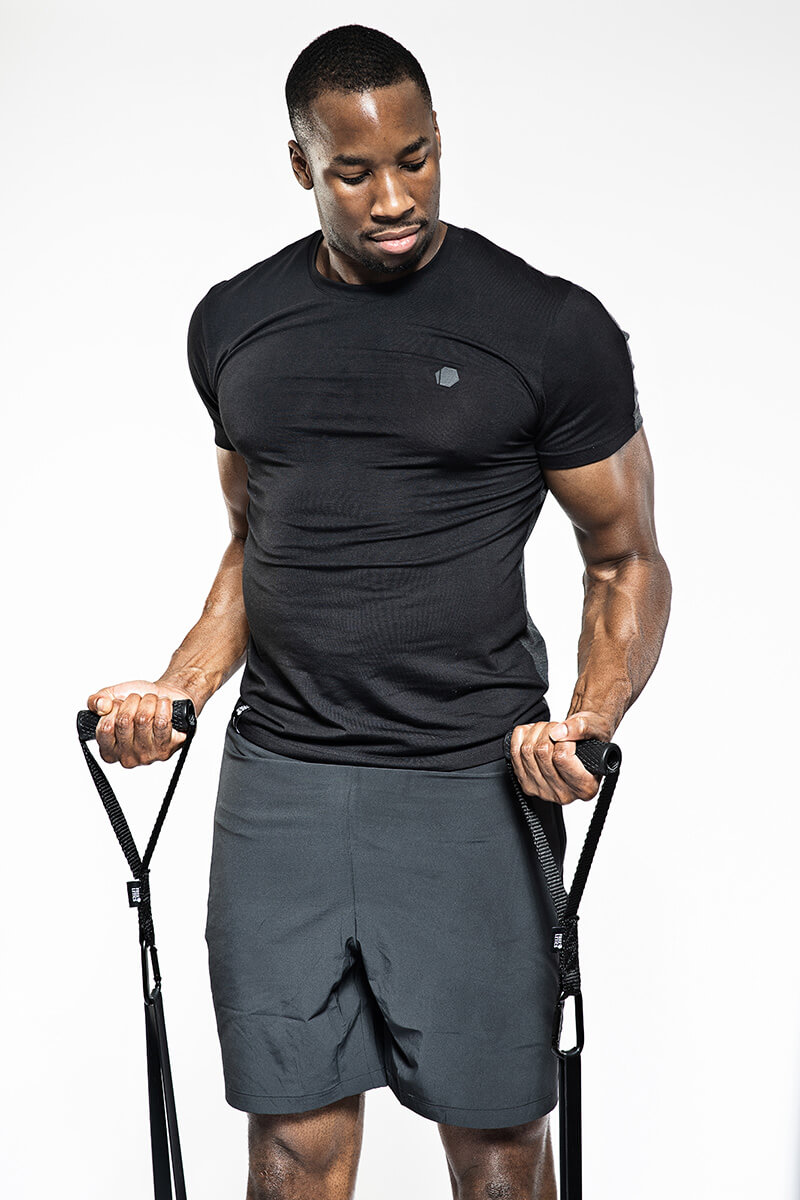 Double Arm Bicep Curl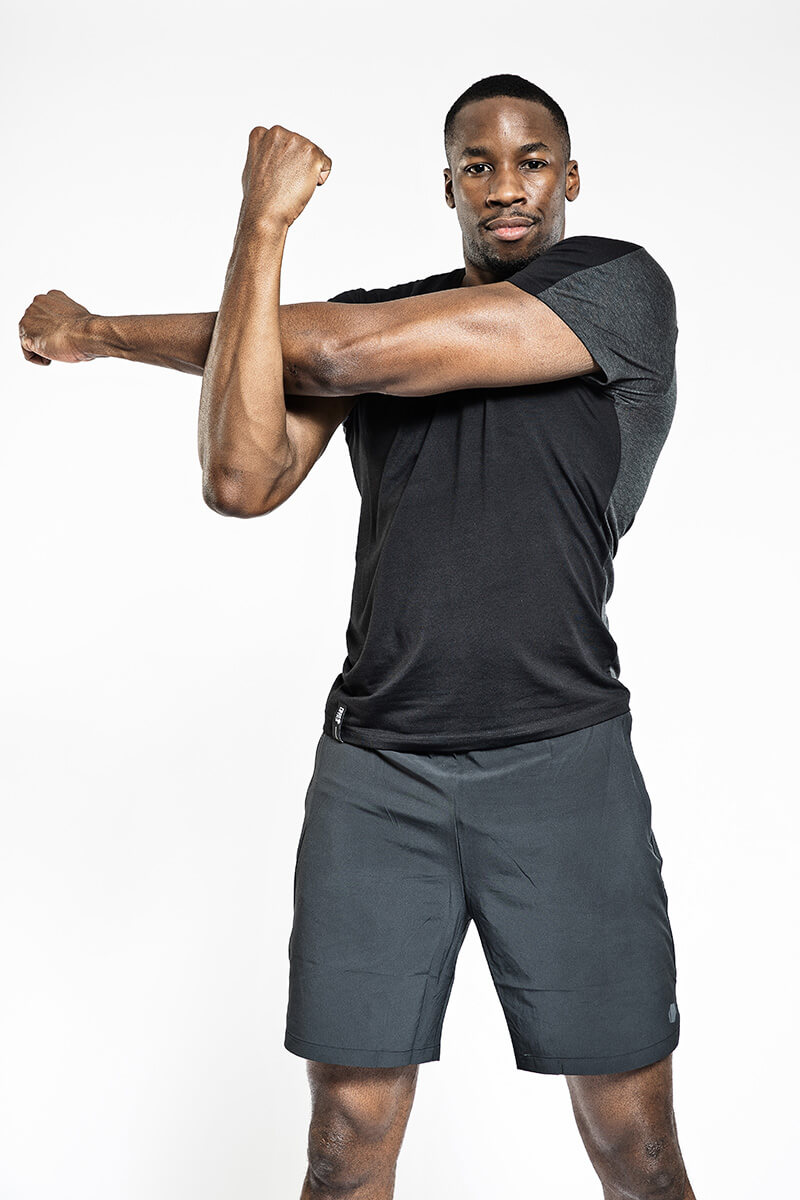 Deltoid Stretch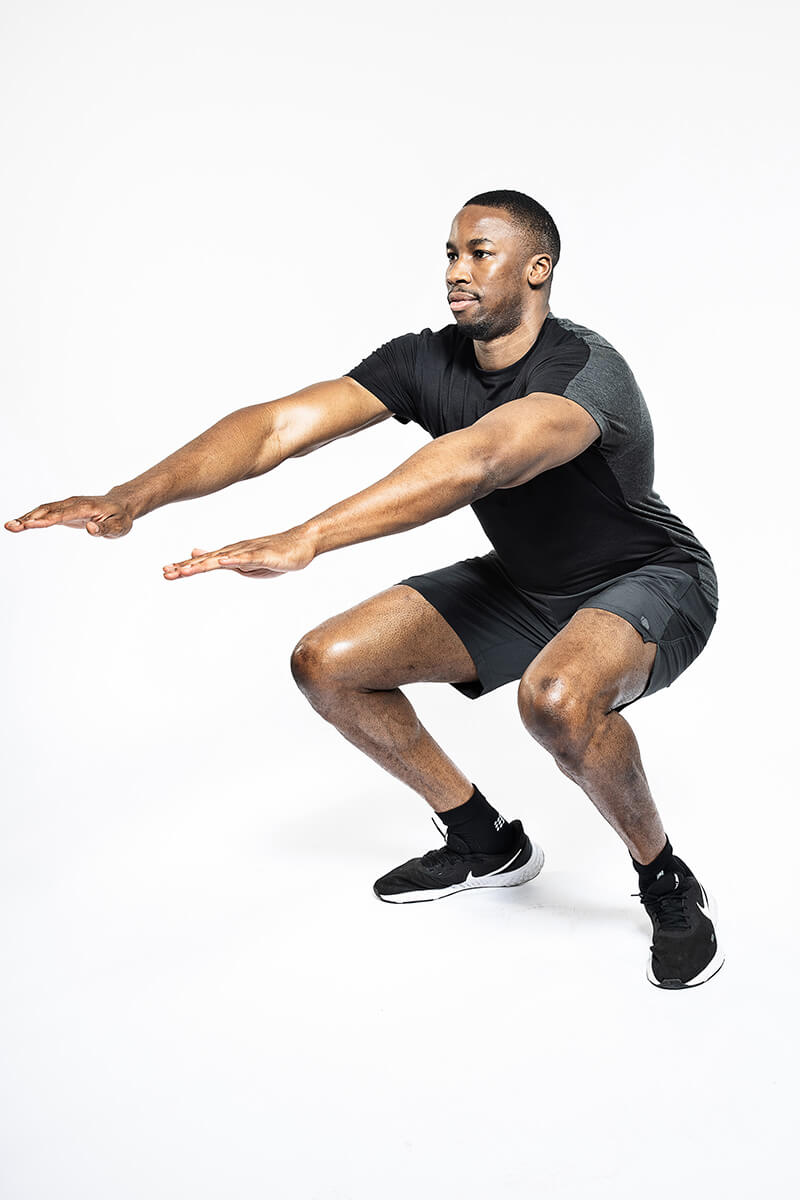 Bodyweight Air Squat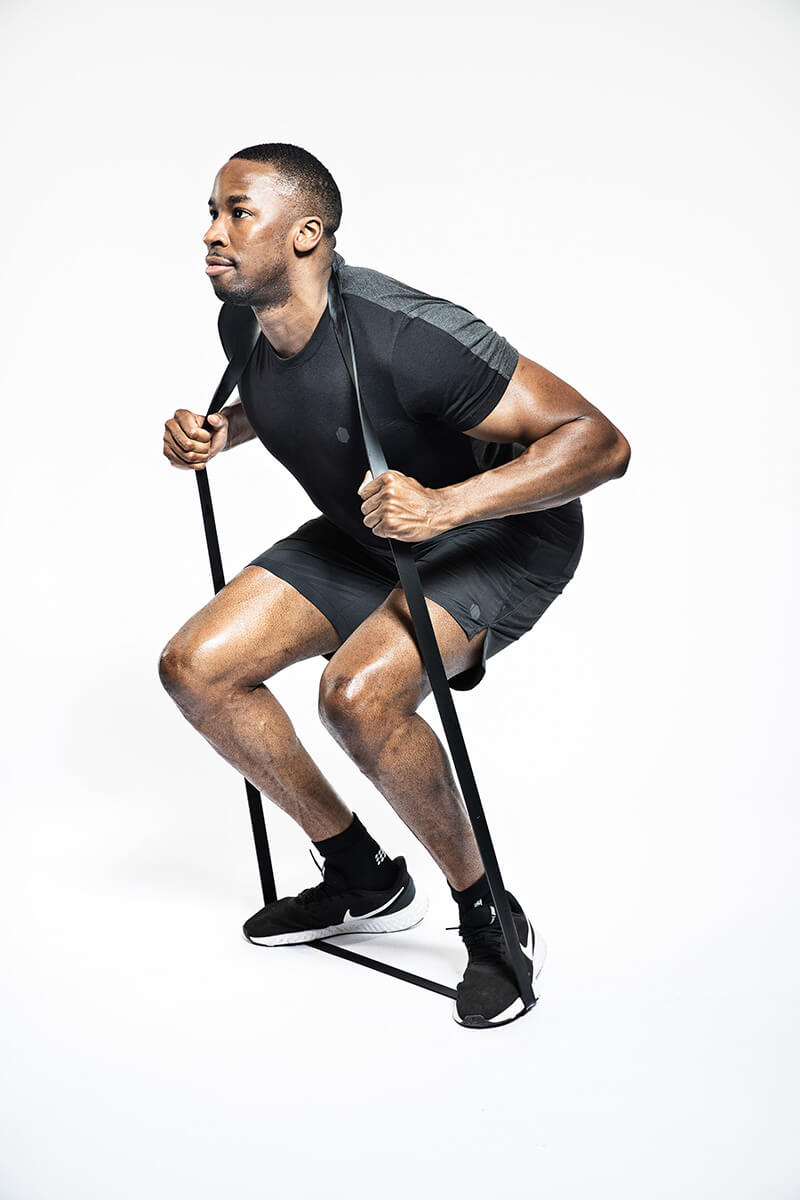 Banded Squats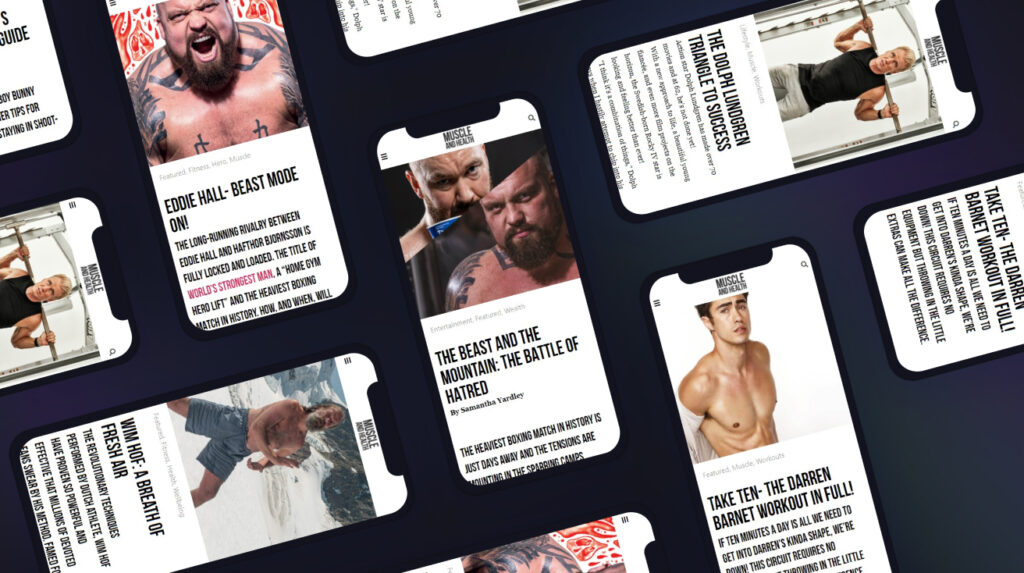 get all the latest mucle, health and wealth news delivered straight to your inbox