By Danni Levy
Photography by Per Bernal
The Dolph Lundgren and Emma Krokdal romance is the talk of Hollywood! We simply couldn't shoot the perfect pair without finding out more about her!
As a PT living in sunny LA, what's your favorite way to get your cardio in?
My favorite way to get cardio in here in LA is hiking in Franklin Canyon, biking by the beach or boxing! During quarantine we have really switched up our routine and spend more time training outside, which I love!
How many times a week do you train to keep in shape and what does your training split look like?
Currently I'm doing four days of strength training. Two upper-body days and two lower-body days. Then I do one day of boxing for an hour and one day of hiking. I find my routine a lot more functional now that it's more varied, compared to going to the gym six days a week. I look forward to each workout!
Dolph told us he likes to coach you boxing! Is this something you enjoy and do you encourage your own clients to incorporate boxing into their workout regimes?
Yes, I have been doing boxing with Dolph for a few weeks now and I love it so much! Such a fun way of getting a full-body workout and a good cardio session. We like to throw in some assault bike intervals, stair sprints and body weight exercises as well and do a total of 10 x 3 minute rounds, plus warm-up and stretch. An hour flies by. If you have a good coach like I do, I'd definitely recommend implementing boxing!
You have such a beautiful look! Do you have any plans to model or compete, or even hit the movie scene?
Thank you! I don't think modeling or competing is for me, but I loved acting when I was younger. I used to do a lot of theater and it was my dream to become an actress as a child, but when I got a bit older I just got into the fitness industry and that's what took me to LA. I work as Dolph's trainer on movie sets so I am getting a close look at movie production. Sometimes Dolph and I work on scripts together. I'm not sure I'll hit the movie scene, but you never know!
As a pescetarian, what's your go-to source of protein?
I love a good fresh salmon fillet! There is nothing like a Norwegian salmon fished by my uncle haha. But I also like eggs, egg whites and shrimp for good protein sources. I also have a protein shake every day. I tried being vegan for six months and I loved it, but it gets complicated when traveling because it's challenging to get adequate protein.
Fave cheat meal?
My favorite cheat is definitely Norwegian milk chocolate!
Fave workout track?
My favorite workout track really depends on what training I'm doing, but I love house music or rap. At the moment I'm in love with: 'Losing It – FISHER'
Fave body part to train?
I've always loved training lower- body. I could train it every day, but I've recently kept it to two days per week to enable my muscles to recover properly as I go pretty hard on my lower-body days. I've also started to enjoy training upper-body a lot more! I have to keep getting stronger to be able to handle Ivan Drago!
Tell us your favorite motivational phrase?
My favorite motivational phrase is 'What's meant to be will be', which I have tattooed on my arm, and also 'Everything happens for a reason'. I truly believe that every tough time leads to something good and it helps to have that in mind when going through something difficult. I have learned so much from my downs and it has made me who I am today!
Tell us about your beauty regime
Right now, I'm loving the Simply Nuna products! Each rollerball blend helps with a different thing, so headaches, energy, allergies, sleep etc. They're amazing! Use livingwell10 for 10% off!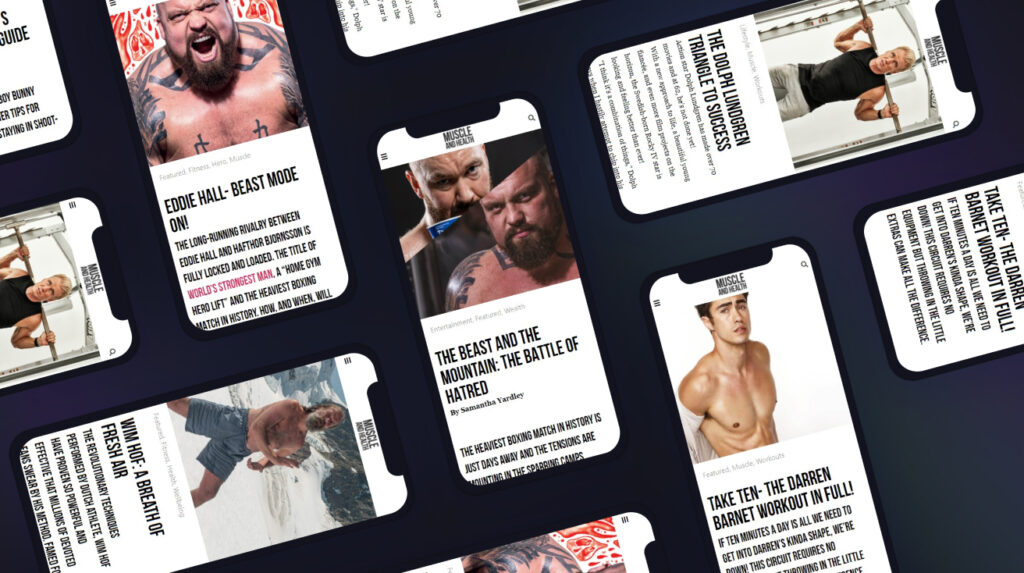 get all the latest mucle, health and wealth news delivered straight to your inbox