By Jim Rees 
Emotional intelligence guru and author of The Vicious Cycle, Jim Rees explains emotional blind spots and how to relinquish ourselves from the constraints of destructive automatic thought patterns. 
Emotional blind spots can also be described as emotions that we haven't completely felt before, because we are afraid of where this may take us. Our mind works as a protector, and allows us to avoid these feelings, meaning our behavior becomes normal – we do not know we are acting in a certain way, but this is obvious to others. However, by doing this, we never truly get to feel or experience these feelings to the core, which is vital in learning how to deal, and detach from them healthily. Allowing yourself to be emotionally connected to you means you will be able to completely feel emotions, you can experience what they do, and you can learn how to cope with them.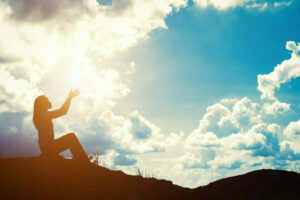 Living with emotional blind spots means these can affect not just your personal life, but work life, and other people's lives too. They can also begin to chip away at your future successes, and happiness. Most of the time, people will not be aware of their blind spots. As the name suggests, they are blind to them, and their body has become accustomed to behaving in a certain way. 
For example, you may struggle to apologize genuinely as allowing yourself to accept blame makes you feel bad or could be detrimental to your stress levels as you are a people pleaser. This obliviousness is due to our cognitive biases. As we know, our brains are prone to decision making due to being constantly filled with huge amounts of information. If someone suffers with a blind spot, they will use decision making shortcuts which are based on emotions and memories, rather than taking the time to make a rational decision. 
You can acknowledge a blind spot by listening to how your friends and family describe you. Many people will fear this and will believe any type of feedback on themselves is negative, but this is one of the best ways to recognize a blind spot. Keeping a journal is another amazing way of noticing a blind spot instantly. 'Win, learn, change' is a form of writing a journal to keep track of everything you have done that day. Over time, you will be able to identify improvements, spot behaviors, and notice if there is an apparent blind spot due to not helping yourself. For win, write down what's worked well today, what are your wins? For learn, what did you ascertain in the process, do you need to seek more clarity? For change, what will you change for next time, what could you have done differently?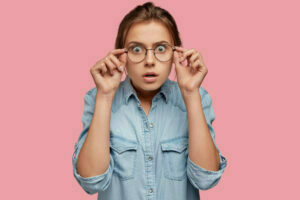 Another way of noticing a blind spot is by looking at your values vs someone else's. For instance, in a marriage, you can acknowledge this based on how misaligned two people are due to different values. One person may purely value health and wellbeing, whereas the other values finances. These values do not add up, meaning these are blind spots for each other as you struggle to agree, and see appreciate the other's perspective. Similarly, you can notice this in the workplace; do you get along with everyone? Does the business have the same values as you? Does everyone have the same work ethic? 
Try completing the values exercise in my The Vicious Cycle book, which offers a thought-provoking examination of our patterns of behavior and how these recurring habits can shape our entire lives. You can also seek help from a therapist, life coach or an emotional intelligence questionnaire, which will help you to understand the 16 different scales which measure emotional intelligence. Unravelling a blind spot is extremely important to an individual and can be a revelation. Once it becomes apparent, so too is the suffering it causes, and the want to fix it is automatic.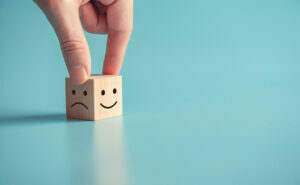 Another common example could be about trying to lose weight. The benefits of getting fitter, and participating in more exercise, may be thwarted by indulging in sugary treats after a workout to replace the calories burnt, instinctively overeating without being aware of the consequences. 
The way we speak to ourselves can also be particularly prevalent. Before an important work presentation, are you talking yourself up, or down? Are you setting yourself up to fail and mess up, or are you giving yourself confidence? 
It's vital to look at how we present ourselves in every conversation. Are we on our phones too much? Are we listening? Are we thinking about something else? Trying to establish what you do when you're nervous can be particularly helpful too. A lot of people experience an emotional blind spot during severe nerves, as they are not aware of other behaviors such as pacing up and down, stuttering, scratching your head and hands in pockets. 
Check out these 5 WAYS STRESS CAN LEAD TO WEIGHT GAIN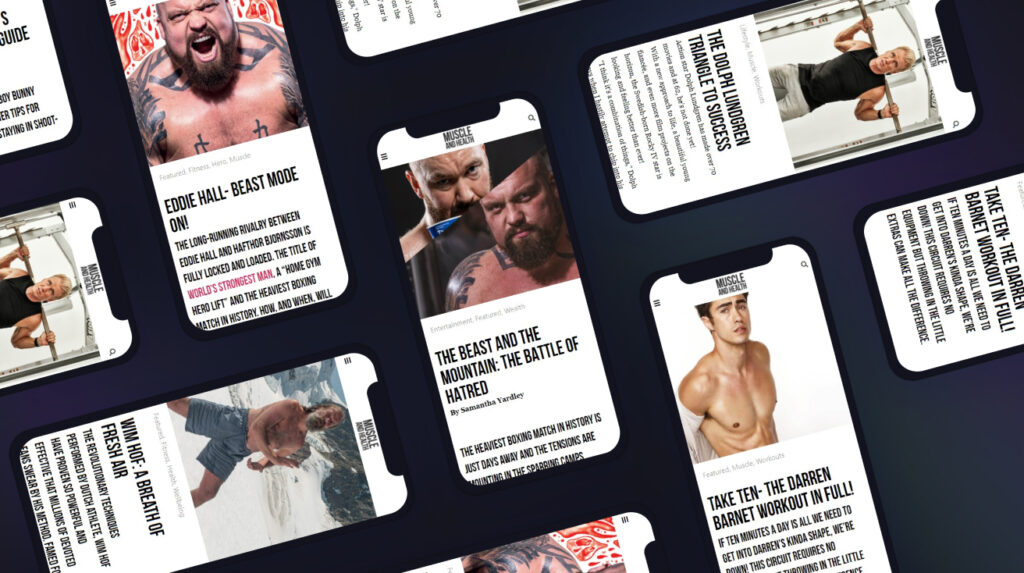 get all the latest mucle, health and wealth news delivered straight to your inbox