by Kerri Middleton, sex expert
It's fair to say, a lot of people have found themselves with more time on their hands' thanks to COVID. For some, it has been the perfect opportunity to work on themselves – whether that's actually being able to master baking a cake or purely managing to spend time with their loved ones without losing their temper, but more commonly people have decided to improve themselves.
When did we last have this extra time to do that online workout class or meditation session? 
It turns out, a large volume of people are wanting to use their newfound time to work on their current package, but where do they start? In an ideal world, of course, we'd eliminate the stigma around penis size, as well as the false assumption that those with larger penises make for better sexual partners. There are countless studies showing that there's no actual sexual benefit from having a larger penis (for either team in the game). Not to mention, research suggests that a lot of bullying regarding penis size comes from other men.
With unemployment creeping up and many consumers having to keep a much closer eye on their bank, the suggestion of a 'cost-free' enlargement seems unlikely, but is it?
The natural penis enlargement technique known as jelqing can not only be used to achieve a larger penis, but these penis stretching exercises make the erectile tissue stronger and increase the length, width and girth of the erect penis. Jelqing can also help someone last longer in that moment of need, giving a natural edge over anything else.
Jelqing is a natural therapy technique which utilises a "milking" like motion on a penis that is 50 – 75% erect and normally takes approximately 1 minute to complete one cycle. Jelqing improves blood flow and circulation and is a great entry-level penis enlargement exercise that can be done in the comfort of someone's own home. When performed correctly Jelqing exercises are a completely safe and natural way to a fuller, longer-lasting erection. Jelqing is a great way to boost their sexual performance and is something anyone can start doing straight away – without any added equipment.
The key to getting results is, like anything, to be consistent with the approach. Jelqing ostensibly works by forcing blood into the penis, creating positive pressure to promote the growth of the penis and flushing harmful toxins out of the groin area and nutrient-rich blood back into the penis.
Basic jelqing involves a 5 step process accomplished in a simple, fluid motion:
LUBRICATE:

Before starting jelqing, lubricate!

OK-GRIP:

Using the thumb and main pointer finger form an OK-grip.

START AT BASE:

Place the grip around the base of the penis, as close to the pubic bone as possible.

MOVE UP:

With light pressure on the grip, slowly move it up the penis. The ideal jelqing pressure is one that does not hurt but effectively pushes blood up the penis.

STOP BEFORE GLANS:

Stop the grip directly before it reaches the glans. Each jelq should take approximately 2 to 3 seconds and around 30 per session.
It's important to emphasise to go gently on the penis – the last thing anyone wants is to handle it roughly because doing so can injure the tissues by causing large tears. Likewise, being too rough can hurt the ligaments at the base of the penis.
Also, encourage people to take that time to monitor and learn about the way their penis responds not only to the stretching exercises but to other forms of stimulation. Doing so will help them become more in tune with their sexual health and will eventually result in them being more comfortable with the size and appearance of their penis.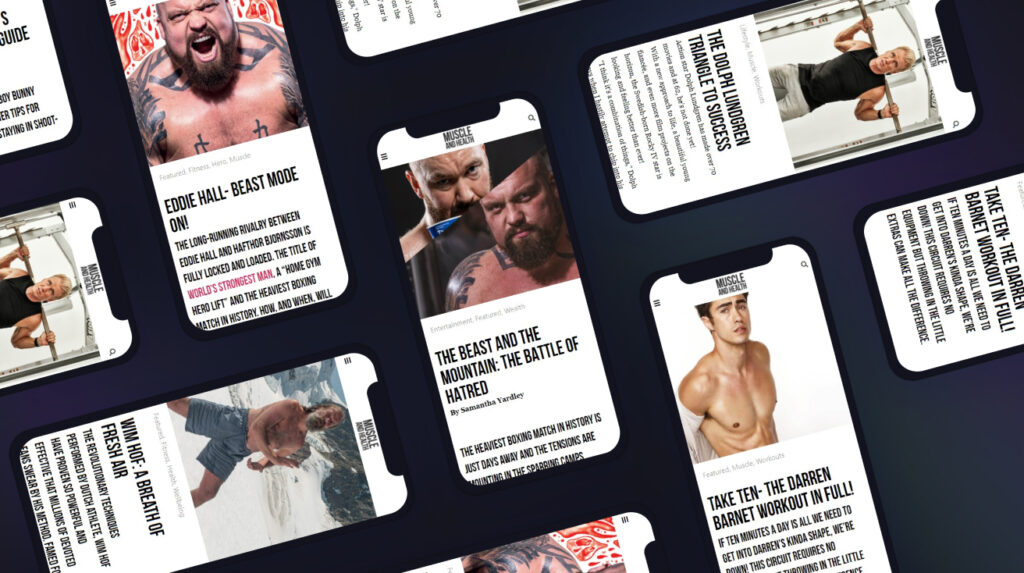 get all the latest mucle, health and wealth news delivered straight to your inbox