With news of the long-awaited roll-out of pelvic health clinics across the UK, two women talk about the 'life-changing' treatments which made them feel 'normal' again, in a bid to empower others to seek help rather than suffer in silence.
Over the past five years, the issue of female incontinence has never been far from the headlines – and often not for the right reasons. The so-called 'mesh scandal' which first came to light in 2014, caused huge concern amongst thousands of women, creating a generation of patients too afraid to seek help and advice for their symptoms, instead opting to put up with (or simply pad up!) with their symptoms.
However, in June, the NHS announced the regional roll-out of 14 specialist pelvic health clinics to help tackle the taboo of incontinence and offering pragmatic advice to tens of thousands of pregnant women and new mums suffering with leaking, which for too long has been dismissed as a normal side effect of pregnancy and birth. The news signaled that at long last the condition is being taken seriously – and women that are being offered – and educated about – alternatives to invasive surgical treatments or a lifetime of preserving with pads.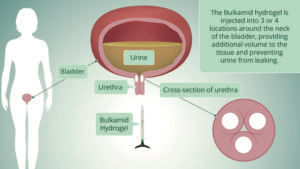 Alongside a return to non-essential procedures being carried by the NHS (particularly those which can be performed as day surgery or in outpatients), the debate has also refocused the spotlight on innovative treatments which are available now and which can effectively stop leaking without risk of serious complication.
Here, two inspiring patient case studies (both moms) talk about their own experience – having reached 'success milestones' in their treatment. 
Wendy Gough, 47 from Hornchurch, Essex, suffered debilitating incontinence since childhood, caused by an overactive bladder. In 2016, she was recruited onto a European study as part of a trial of the Axonics® sacral neuromodulation (SNM) device. As one of the first patients in the world to receive the recently refined treatment a part of the clinical trial, Wendy has now just reached her five-year milestone and remains completely 'dry' and no longer living in fear of the embarrassment and discomfort of leaks. And, in 2018 – following the successful outcome of the European data – the implant was approved for use in the NHS.
"I'd suffered with the effects of incontinence and 'leaks' all my life. The impact of always awaiting that sudden urge to pee – as well as the fear of embarrassing leaks catching me unawares – was undoubtedly affecting my confidence and quality of life. To put it in context, I would often wake up 'wet' and was forever having to change my bedding. It got a point where I knew that I couldn't leave the house without sanitary protection and a full change of clothes. It was always forefront of my mind, and the situation certainly wasn't great either when it came to socializing or forging new relationships.
"The implantation procedure was straightforward and without complication. Even though it required a general anesthetic, I went home that same day and almost immediately, it felt as though this was the first day of the rest of my life. A life without leaks. I clearly remember that one of the first things I did was buy myself a pair of beige trousers – something I'd never dared to wear before! I was always dressed in black, navy, or dark colors, just in case.
"I have reached such a milestone in this, my fifth-year post treatment. I get quite emotional when I look back and think about how radically things have improved for me. I refused to let my symptoms go unnoticed and ignored and I fought for a solution – and I truly believe that my sacral nerve implant has changed my life.
Vix Williams, also 47 started suffering from Stress Urine Incontinence (SUI) when she started going to the gym more regularly (particularly working with weights). She researched a minimally invasive procedure known as bladder neck bulking and asked her GP for a referral in 2017.  The 15-minute procedure (using Bulkamid® at her local outpatient department was a complete success – and three years on, Vix continues to be leak-free and is now competing as a British masters weightlifter (alongside her job as an operating theatre practitioner at a York Hospital).
She says: "It's incredible to think it almost four years since I underwent a procedure to stop the symptoms and effectively 'cure' my stress urinary incontinence. And I'm delighted to say that I'm still completely dry, with no more leaks! I'm just so glad that I took steps to research my condition and request a referral for treatment. Going to the gym and lifting heavier weights was becoming impossible – let alone more energetic forms of exercise such as jumping and skipping. I decided enough was enough and I wanted to do something about it. I wasn't prepared to give up my love of fitness and going to the gym regularly – nor did I want to be constantly worrying about wearing incontinence pads.
"The procedure (which was carried out by the NHS at my local hospital in York) took around 15 minutes and although it was a little uncomfortable and stung a bit (when the local anesthetic was applied) it was all over in around 15 minutes and I was able to go home shortly after. In fact, I was back at the gym the next day and achieved a 'Personal Best' in deadlifting (without any leakage!). I've honestly never looked back!"
Stress Urinary Incontinence (SUI) is a common condition, affecting an estimated 30% of women worldwide. Two thirds of these women suffering from SUI are undiagnosed. It can occur at any stage of life, with risk factors including pelvic problems from pregnancy & childbirth, obesity, menopause, and aging. An overactive bladder (OAB) affects five million adults, in the UK alone – and it's twice as common in women than men. Research has shown that 42% of women affected wait up to 15 years before seeking treatment.
ABOUT THE TREATMENTS: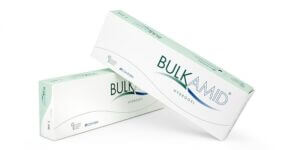 – Bulkamid® is a water-based (97.5%), visco-elastic hyrdogel that helps the bladder neck to close when needed to help prevent bladder leak
– Has been shown to maintain efficacy for many years with no reports of serious long-term complications
– Published research shows that Bulkamid® injections are an effective and safe treatment option for women with SUI providing durable outcomes at seven years2
– The Axonics® System is a clinically proven solution to help people regain urinary and bowel control
– The SNM device (controlled remotely by the patient) is inserted near one of the sacral nerves, usually in a buttock. An electrical current is sent from the device into the sacral nerve, to improve the way signals are sent between the brain and detrusor muscles within the bladder wall, thus reducing the urge to pee
– In durability studies, 94% of patients treated with the Axonics® sacral neuromodulation implant (SNM) said they continued to respond to therapy at one year post treatment3
For a holistic approach to tackle any health woes cast your eye over the Wim Hof's revolutionary methods in A Breath Of Fresh Air 
1 Female urinary incontinence – primary care management; Anita Sharma; BJMP 2010;3(3): a329
2 Brosche T, Kuhn A, Lobodasch K, Sokol ER. Seven‐year efficacy and safety outcomes of Bulkamid for the treatment of stress urinary incontinence. Neurourology and Urodynamics. 2021;1−7. https://doi.org/10.1002/nau.24589
3 Blok B, et al. A prospective, multicenter study of a novel, miniaturized rechargeable sacral neuromodulation system: 12-month results from the RELAX-OAB study. Neurourol Urodyn. 2019 Feb;38(2):689-695.
Related Articles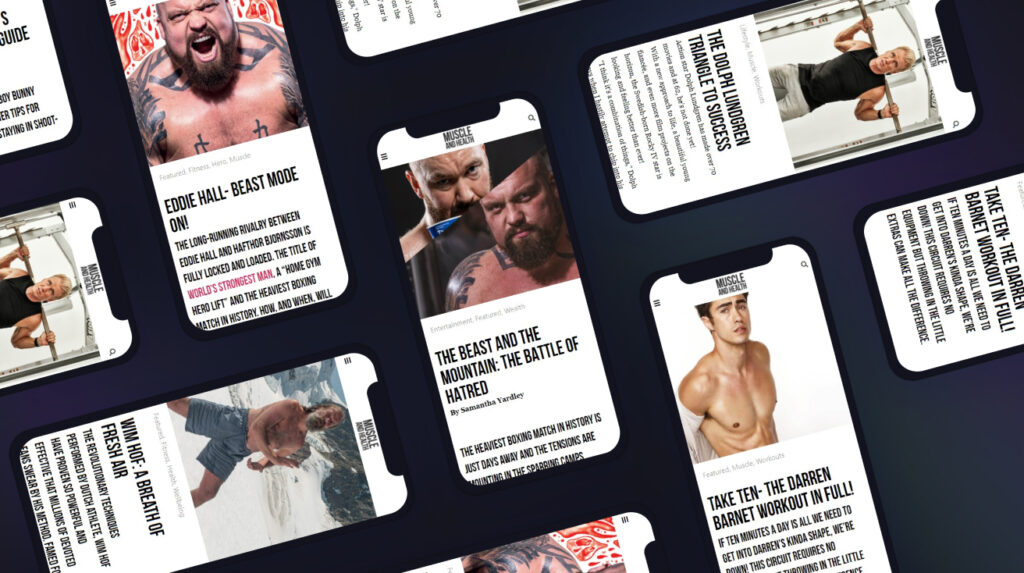 get all the latest mucle, health and wealth news delivered straight to your inbox