The phrase 'marketing guru' is thrown around a lot these days but no one justifies that title more than 29-year-old self-made millionaire, Tanner Chidester.
At 25, fitness model and online training coach, Tanner was leading a mediocre existence, living at home with his parents and getting by on a modest income. Fast forward less than three short years and his net worth had exceeded the $1 million mark, having single handily grown two seven-figure businesses from conception to awe-inspiring levels of success by drawing upon his natural talent for social media marketing and lead generation.
"I grew up in a Mormon household and my dad was a teacher, so it was really strict" begins Tanner. "From a young age, I was kind of weird and got bullied, but that got me into fitness and that gave me a lot of confidence" he says. Tanner's passion for athleticism soon transitioned into football, and he thrived on the field, resulting in a salient division one college football career.
"I have an analogy of trying to dig a hole with a toothbrush, it's the wrong tool"
"After that, I was studying engineering at Texas A&M, but I just wasn't happy. I dropped out after a year, started my business, and have been doing that ever since", he remarks modestly.
The first two years of Tanner Chidester's online fitness coaching business were a struggle to take off, providing a meager $2,000 of revenue which left him working shifts at a restaurant to earn ends meet. After taking a business course, Tanner's epiphany came about when he realized the life-changing potential of what he notoriously refers to as "high-ticket sales", based on the notion that if you're confident that your services provide value to your clients, you should be empowered to charge accordingly.
"The business started doing super-well and I built it to a seven-figure level" he reveals.
The result of this astronomical growth?
Tanner's peers started reaching out for advice as to how to achieve similar levels of success. "Trainers started coming to me and saying, 'hey, can you help me?' At first, I said no, because I thought it wasn't what I wanted to do, but so many people started asking me that I was like, 'okay'. And then that too grew to a seven-figure level in just three months, it went crazy.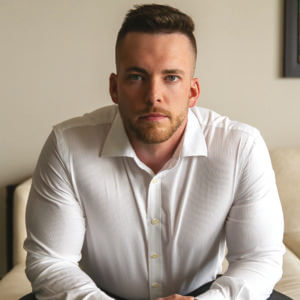 "From there, I started having all kinds of people, aside from trainers, ask for help. That's the trajectory of the business. We teach a lot of lead generation skills; how to run profitable Facebook, Instagram, and YouTube ads, just how to get clients on-demand, because most people, especially trainers, are good at what they do, they just don't know how to get leads to make money.
"There's so much money out there, you just have to figure out your piece of the pie"

"Our clients are typically selling a four-month program between $3,000 and $15,000, essentially, that's high-ticket sales. It allows someone who doesn't have a lot of money or experience, to make money quickly, because instead of making 1000 sales for 50 bucks, they only have to make one or two sales at three grand to replace their full-time income. So that's the structure that allows our clients to have success really fast."
When quizzed for advice as to how readers can reap the rewards of a carefully implemented lead generation strategy, Tanner Chidester generously shares his easy-to-follow four-step plan to dominating sales on social media.
"The first way's organic, which is free. So, the least fun way to do it is to literally reach out to your followers individualy on Facebook or Instagram. Next, is developing a content strategy whereby you are posting certain things with a call to action, for example: comment down below XYZ, if you're looking for this, and then you're able to lead gen the comments.
"Another way is influencer and page shoutouts. In April, we spent $19,000 on this strategy and made a quarter of a million. That's one of our highest ROI tactics and one of my favorites for new clients because their dollar goes really far.
"After that, there's ads, which is the paid strategy. Potential clients will be scrolling on Facebook and click on a sponsored ad, it sends them to Facebook Messenger and a link pops up. If they don't take action, my team and I start messaging them to encourage a phone conversation, and then we close them over the phone. That's the basis of the business model and by far the best way for beginners to start".
Aside from his succinct and foolproof beginner's guide to bossing social media driven sales generation, there must be a certain mindset that propels an individual like Tanner Chidester to the top of their game. True to form, with his trademark modesty, he replies, "I think some people work hard, but they're doing the wrong things. I have an analogy of trying to dig a hole with a toothbrush, it's the wrong tool. So, part of my success comes from having found something that works, and the other part is that I worked extremely hard. I like to work, and I enjoy it.
"As I made more money, I started realizing there's so much money out there, you just have to figure out your piece of the pie. If you're not getting the money it goes to someone else. To me, money's more of a sport. I enjoy the struggle and trying to push myself.
"It sounds really cliché, but I love the Nike slogan 'just do it', if you don't know what to do, find someone who is where you want to be, and pay them or do work for them, that's all I really did. And when I figured out what they were doing, I just copied them.
"Find someone who's where you want to be, and pay them. The irony is, that's how I found success, by people asking me for help"

"People overcomplicate it or think it's harder than is. And so, my advice would be, find someone who's where you want to be, and pay them. The irony is, that's how I found success, by people asking me for help."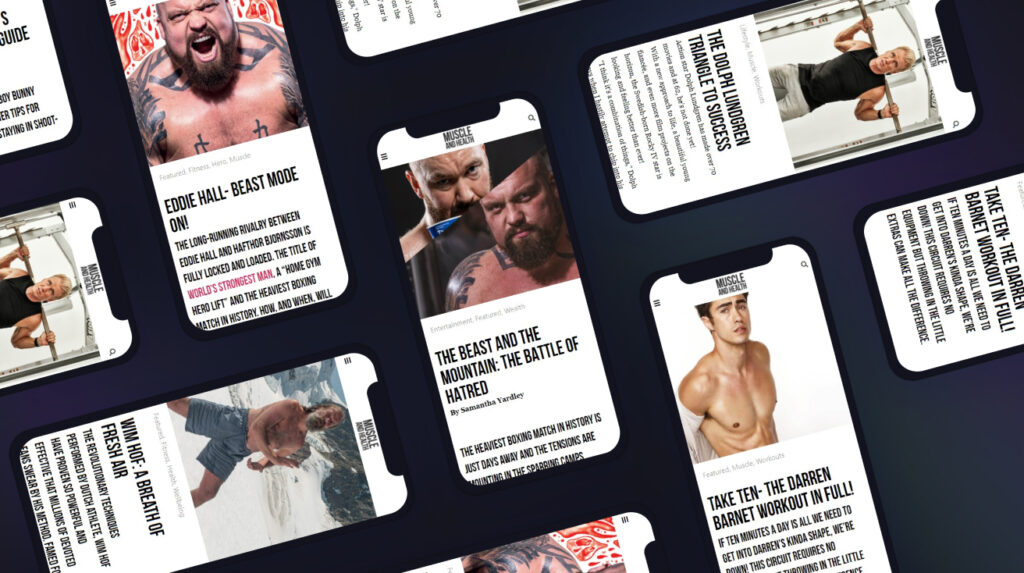 get all the latest mucle, health and wealth news delivered straight to your inbox