Words by Jack Frank
So Long, Farewell. The Ted Lasso adventure is over.
Everyone's favorite modern-day mustachioed coach has said his final goodbyes. Culminating in an emotional and captivating season finale that ended on a note that regularly chimed throughout its 34 episodes.
It was never about the soccer and the action that happened on the hallowed turf of Nelson Road Stadium or the likes of Wembley, Etihad Stadium or the Olympic Park.
AFC Richmond didn't win the league in the series' final moments, being pipped to the title on the last day by Pep Guardiola's Manchester City.
But it didn't matter…
Success in the world of Ted Lasso was measured by something other than victories, trophies, contracts, last-minute goals, FA Cup runs, or Champions League qualification. Realism was never a top priority for the sports comedy drama's core intentions in the game, anyway.
Guardiola's exchange with Lasso after Richmond won 2-0 against their previous kryptonite is the clearest example. In the real world, the Spaniard would be characteristically angsting, evidenced by his frosty post-match interviews – even after watching his team collect three points.
"Don't worry about wins and losses," Guardiola says to Lasso, a smile plastered across his face, "Just help these guys be the best version of themselves on and off the pitch. This, in the end, is the most important thing."
It's not exactly plausible, but it doesn't matter… 
The show's true identity lives within those words, and for three seasons, it delivered recurring messages which consistently struck a chord with issues warping today's generation.
The counterculture to toxic masculinity…
In June 2021, the Apple TV+ show won a 2021 Peabody Award for "offering the perfect counter to the enduring prevalence of toxic masculinity, both on-screen and off, in a moment when the nation truly needs inspiring models of kindness."
Respected for its integrity and revered for its standards of excellence, the Peabody is an honor for television, podcast/ radio, and streaming media, highlighting storytelling that reflects social issues and emerging voices of our day.
In its first season, streamed during the height of lockdown and the global pandemic of 2020, Ted Lasso began to tackle and unpack the tricky topic of toxic masculinity from its outset. The typically macho locker room setting provides the perfect environment for a whole spectrum of stereotypical males to overcome their vulnerabilities.
Insecurity dressed as bluster, unwillingness to admit pain, and competition at all costs, all amongst the flaming coals of ego. The relationship between father and son was a core theme, not just between Ted and his own son, but between Ted, the surrogate father, and the entire team, including the staff.
Each character portrayed a story arc, promoted from the doldrums of making up the numbers in the squad, and held their respective baggage in a flawed yet elegantly human manner.
Roy Kent, the painfully foul-mouthed hard man modeled on legendary tough guy Roy Keane was filled with traditionally masculine aggression for the majority of the season's debut.
Repressing a softer side beneath the stern and steely death glares, with a side order of a whole load of "fuck", the 'Lasso Way' of positivity eventually began to chip away at his previously unpenetrable walls.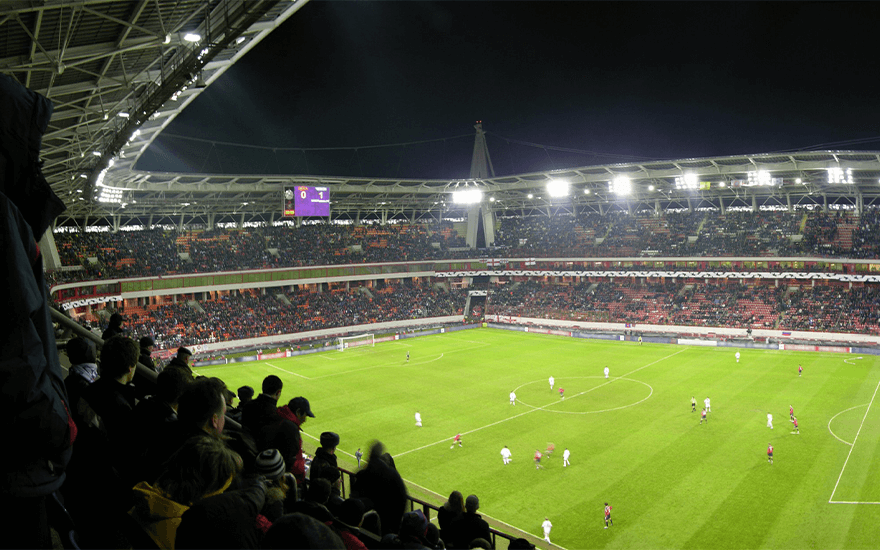 Once he comes to terms with his inevitable demise as a player due to injury and age, Roy experiences a transitional period where patriarchal norms and gendered expectations no longer define his masculinity.
This largely is down to his romantic relationship with Keeley, which flourishes from flirtatious encounters dripping in tension in season one. Roy finds himself playing the role of the traditionally feminine clingy other half.
The accepted exchange of roles becomes a mature reckoning for the two, who establish healthy boundaries in a monumental example of empathetic masculinity that forgoes egotistic posturing in favor of reflective conversation.
Roy's relationship with Ted – a classic case of juxtaposition – is also romanticized via their platonic friendship, which empowers Roy to realize he belongs in the thick of the action following a period of stubborn disconnect away from the pitch.
In the second season's fifth episode, Roy decides that he "has to go" and abruptly abandons his Soccer Saturday panel member gig. This is followed by the mad dash back to the Richmond sidelines. It's a massive rom-com homage that undercuts stuffy, old-fashioned ideas that masculine relationships must be devoid of intense emotions. It stands out as one of the series' most memorable sequences, signifying the dawn of a new Roy.
During the finale's last meeting of the Diamond Dogs, Roy is a fully-fledged barking member of the all-male therapy-ing crew, a literal nod to men sharing their feelings in a safe and comfortable space.
Wunderkind's Spiral…
One character underwent the opposite of Roy's journey, the lovable and timid Nate 'Wunderkind' Shelley, who went from overlooked underdog to the piece's villain at the start of the third season.
Nate's promotion to assistant coach from kit man catapults a previously alarmingly low level of self-esteem to new heights, but he doesn't stick the landing.
His apparent desperation to solidify his status as an elevated member of the Richmond community manifests in his cruelty to new kit man Will Nate fails to open up about his mercurial flirtation with the dark side and displaced aggression spirals.
Because of this, Nate's season two arc demonstrates his increasing desperation to be taken seriously as a man in realms of professional, social, and sexual prowess that bubble up in progressively unhealthy ways.
Following Roy's return as a coach, Nate feels threatened by the man he sees as personifying the more traditionally-accepted masculine mold. This, alongside the presence of violently macho Jamie Tartt, signifies the straw that broke the camel's back.
Nate is one of the few characters who didn't benefit from Ted's toxic positivity, suffering in silence because he was not provided the same avenues for communication Ted afforded others.
Without a healthy way to process his emotional landscape, Nate latched on to the toxic but validating opportunity with Rupert Mannion at West Ham. He does return to Richmond in time for the final swan song, signaling the game-winning phase of play in a poetic throwback to a season one scene, but, in short, his story is one of a crushing tragedy revolving around the cost of white patriarchal society.
A different type of masculinity…
And what for Ted Lasso, the centerpiece of the Richmond saga? 
Throughout season one, Lasso's objective was about building Ted up as an alternative to AFC Richmond's norm of repression and relative toxicity, all of which occurred against the backdrop of his anxiety and grief surrounding his divorce.
It wasn't until season two that we peeled back the onion. Dismissive of Richmond's new sports psychologist, Dr. Sharon Fieldstone, it's later revealed that Ted blames therapy for his divorce, harbors fury at his father's suicide, and uses his obsession with helping others as a way to avoid working on himself.
Ted is an example of men with repressed trauma, opting to bottle up their emotions and issues until they eventually bubble up to the surface and erupt. For Ted, his Pompei moment occurs on the sidelines of a Richmond game; the accumulation of using toxic positivity as a shield for decades manifests itself in an uncontrollable panic attack.
Once Ted overcomes his initial fears, he is not the only one who benefits from Fieldstone's counseling. The show helped further break down the stigma once associated with speaking with a therapist.
Everyone who opened up to Dr. Fieldstone – Dani Rojas after accidentally killing Richmond's mascot and Ted, to name only two – saw profound results from their sessions and were able to address their problems or set themselves on a better path in the healing process.
Incidentally, one of the final times we see Roy is sitting in Fieldstone's office following his appointment as Ted's replacement as manager of Richmond.
Season three's ongoing theme for Ted was his internal battle between returning to Kansas to spend time with his son or staying with the family he created at the club, which comes to a mighty outpouring in the penultimate episode.
Ultimately, Ted chose to be with his son, an experience taken away from him at a young age when his father unexpectedly passed. He could never grieve appropriately, filing his issues out in the dark corners of his mind, but by the show's end, he could finally look internally and deal with the core issues that plagued him.
Aside from Ted, Roy, and Nate's masculinity arcs, there's Sam, a loving and thoughtful young man who is also just that, a young man full of the vitality and rawness of youth. Ted Lasso takes pains to sidestep clichés about black male athletes and present Sam as a layered young man experiencing all the trials and joys of coming into his own.
In a monumental season two episode, before going on a date with club owner Rebecca, Sam's preparation for the first date reveals the delightful homosocial activity of relying on your mates to help you look your best.
Sam's haircut scene is a lovely counter-narrative to the constant reinforcement of hegemonic masculine ideologies that men shouldn't care about their appearance beyond tending to ripple muscles.
Where we are used to seeing men battle for connection, this universe assumes a more tender arrangement. The show's men can try to isolate themselves and steep in their problems alone, but they find that their safety net of other men will come barging in, ready to do what it takes to help.
The show's most tremendous success is making alternative, soft masculinity seem possible and worth pursuing, even if, for now, it remains a fantasy.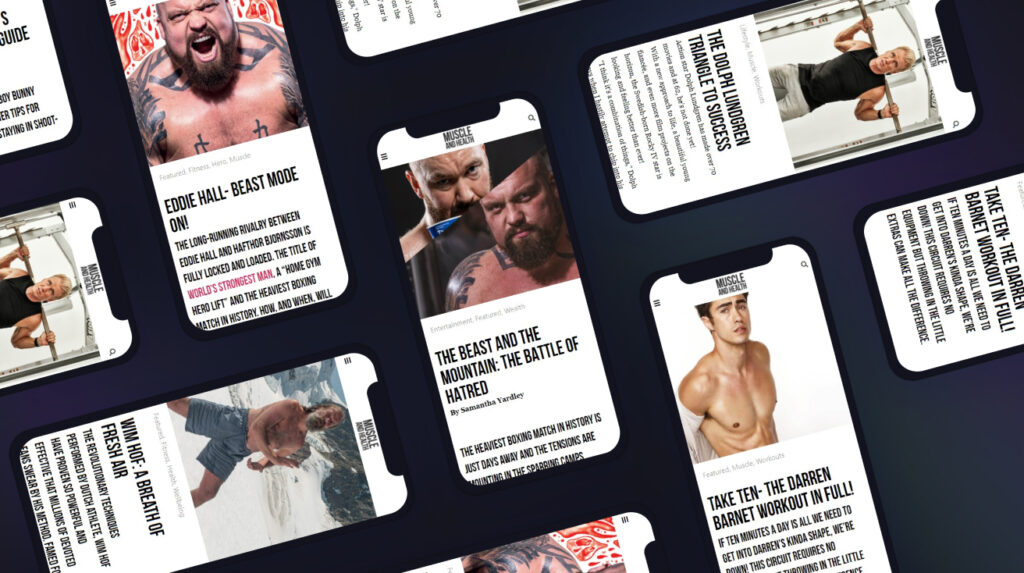 get all the latest mucle, health and wealth news delivered straight to your inbox