By Jack Franks
Nestled in 3,500 acres of organic farmland in the Cotswolds and set within the greenery on Daylesford's farm lies the newest members-only healing sanctuary of nature. 
Introducing The Club Bamford, a luxury, bespoke wellness experience spread across a bespoke property that melds harmoniously into the countryside. This refined outpost by sustainable-body care experts Bamford takes a holistic approach to wellbeing by dovetailing nature with health and fitness.
"I've always believed that being in nature heals, and here we've been able to create that environment," says founder Carole Bamford.
"It's a very personalized place: somewhere for you and your wellness, where you can do what suits you and make it what you want to be."
Work on your front crawl to the backdrop of orchards, go for a spin class in a studio, or simply refuel on seasonal fare while looking out onto the rolling land from where your produce was sourced.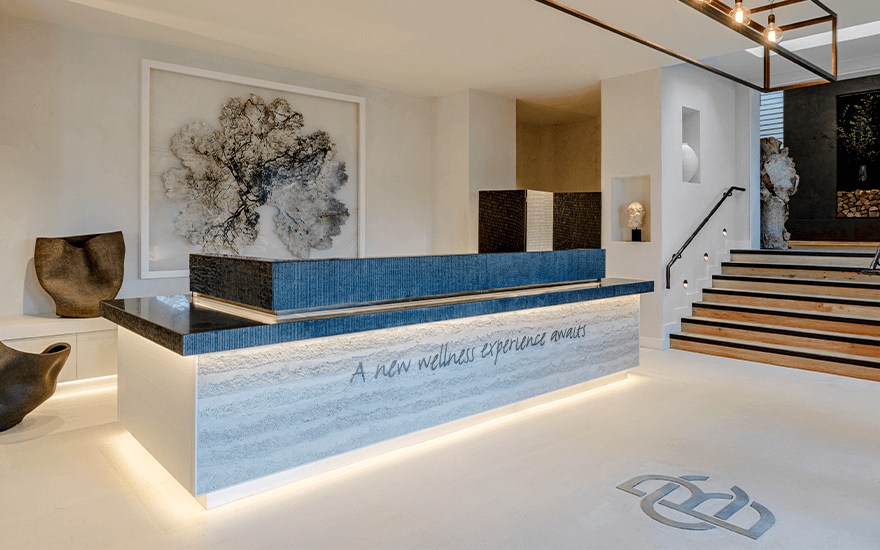 Everything within this fine-tuned and materially crafted environment is built to last in an attempt to reduce waste over the lifespan of The Club. By using local contractors, tradesmen and artisans and utilizing Cotswold's own timber and stone, The Club's sustainability is almost as impressive as the sun-drenched open terrace, which provides members with views to feed the soul.
The 2,000 solar panels peppered across the site, combined with cross ventilation and natural illumination, all help facilitate an all-electric kitchen and biomass boiler – made from a fully recyclable stainless steel-powered swimming pool.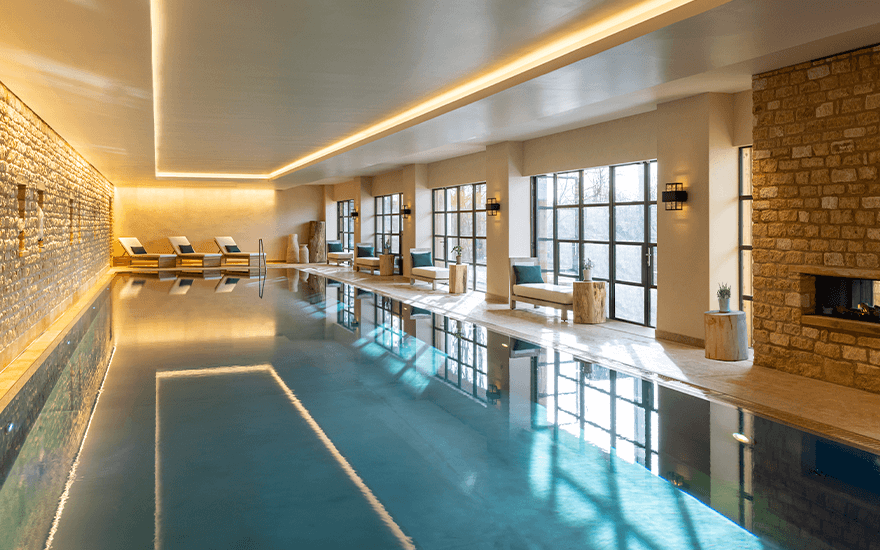 For those fancying a dip, guests get the luxury of organic cotton robes and towels, which have been washed in smart water-efficient machines and dried using renewable heat. 
Members looking to get their pulse racing can access The Spartan Gym, a technology-heavy 340-square-meter gym with elite-standard equipment.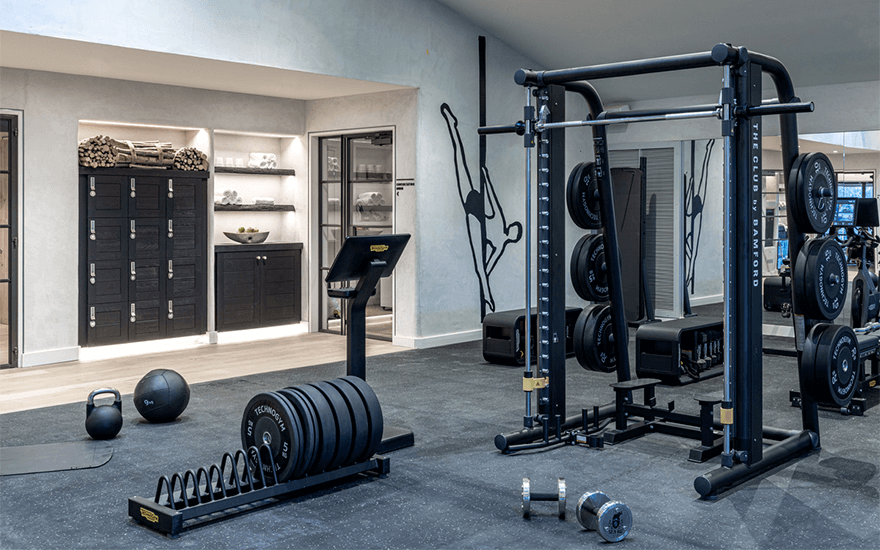 Strength and cardio can be refined to the backdrop of the luscious Cotswolds fields, visible through expansive windows inviting the sun's warmth into ticket sweat-drenched faces.
Individual plans for those wanting to develop their movement or understand their nutrition on a deeper level have access to on-site experts, but for those simply looking to get their fitness fuelled dopamine hit can voyage to the Core Studio. Here, high-octane spin classes and a roster of group classes can be attacked, or take a holistic approach with some yoga, Pilates or meditation.
For those looking for a functional session with panoramic views to ease the lactic acid, the outdoor training area provides the functional package, accommodating a raw, conditioning array of tools. Tyre flipping, Olympic lifting, and rope climbing tailor to members who may be budding CrossFitters or fans of high-intensity strength training.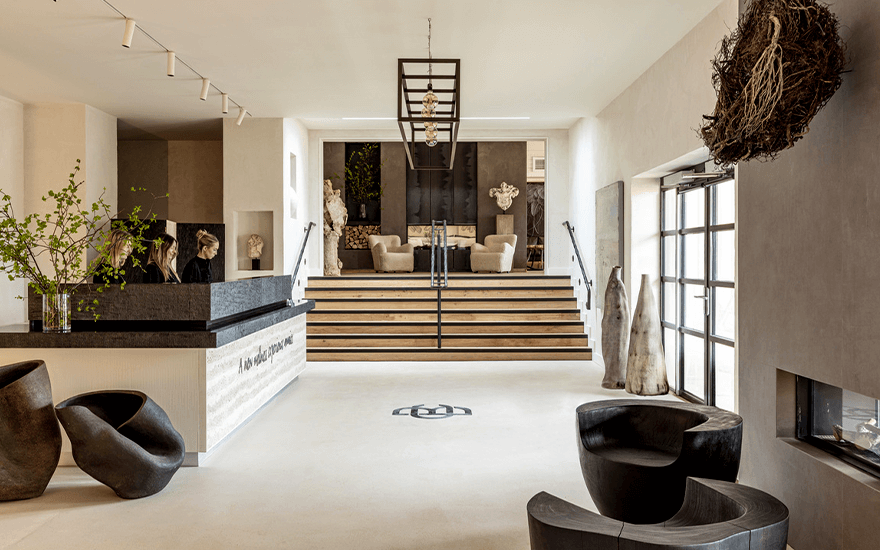 Recovery can be maximized on-site at the Bamford Wellness Spa, with steam rooms, ice baths and a herbal steam room among a variety of Eastern and Western-influenced practices, all of which maximize gains, reduce inflammation and alleviate any aches and pains.
Science-led treatments such as cryotherapy and red light therapy promote further benefits, promoting better sleep, enhanced immune function, tissue repair and the reduction of wrinkles and scars, with Effect Doctors an option for those desiring doctor-led health optimization services.
By this point, an appetite has no doubt been worked up, so it's an ideal opportunity to sample the locally sourced offerings the restaurant, found in The Nest at the hub of the site, has to offer.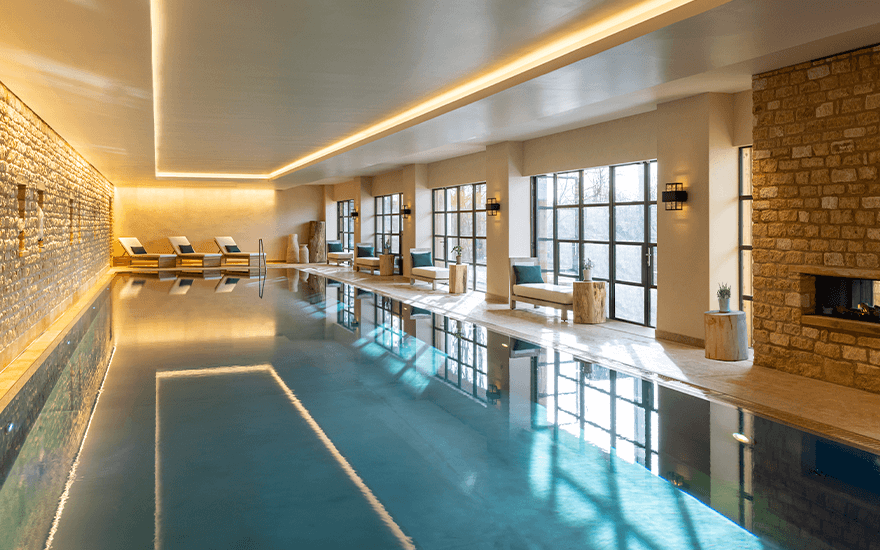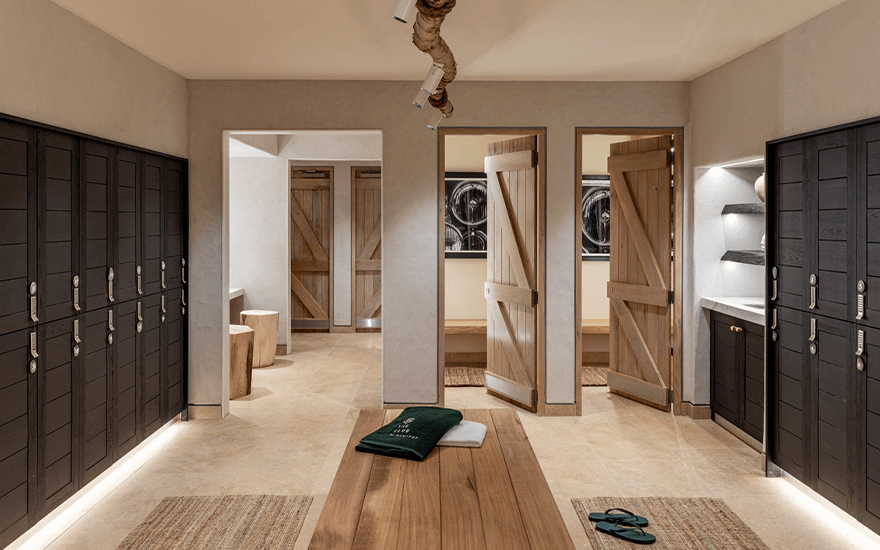 Curated and conceived by leading nutritionists, the seasonal, farm-to-table menu will draw largely upon local, organic produce, all of which is served in an indoor setting or a picture-perfect open terrace that brings the diner closer to the source of their sustenance – a touch that allows members to be nourished, switch off, socialize with like-minded guests.
Membership for The Club starts from £2,250 per year and from £500 joining fee. Register your interest here, and follow @bamfordtheclub on Instagram.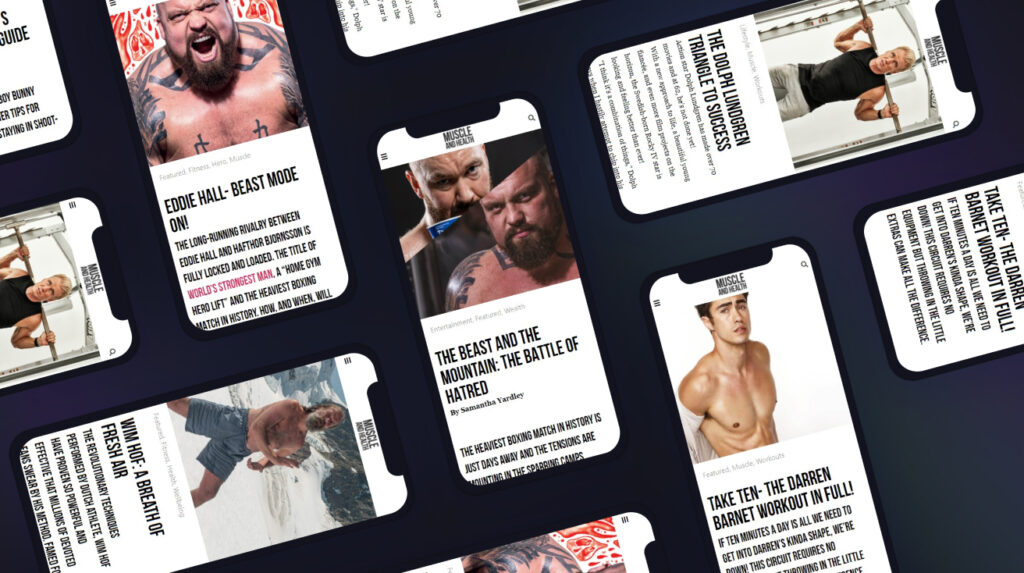 get all the latest mucle, health and wealth news delivered straight to your inbox