By Jack Franks
"It's a superpower. I feel like I'm cheating."
From a distance, Tom Stoltman is not someone you would want to pass in a secluded alley; weighing in at 28st and expanding to a height of 6ft 8inches, the 28-year-old possesses a chest that defeats the length of one full tape measure and is known as "The Albatross" due to his huge arm span.
He truly lives up to the tag of World's Strongest Man, a competition he won in Sacramento, California, in both 2021 and 2022. Should Tom retain the crown for the third consecutive occasion later this month, he will be only the third man to seal a hat-trick of titles.
Everything he puts in his body is to aid and improve performance. No corners are cut. Upon waking up, eight eggs – scrambled, fried or poached – are on the menu, accompanied by four freshly cut sourdough bread slices, a bowl of porridge, and a healthy contribution of mushrooms.
With competition only weeks away, Tom will devour ten eggs every morning. A combination of burgers, pasta, protein shakes, fruit and chicken follows. It's a 90% clean diet that fuels five intense sessions per week, with weights the equivalent of lifting a Horse, nine-tenths of a grand piano, and five times as heavy as a Kangaroo. That's 420kg, for those wondering.
This stacks up into an impressive display of strength, masculinity, and success. Along with his brother, Luke, whom he trains with daily and shares a bond that transcends their Polish ancestry, Tom's weapon of destruction is seemingly his bulging physique.
That isn't the case.
Tom has autism….
What you need to know about Autism…
Tom is one of around 168 million people worldwide with a neurodevelopmental condition, residing in the United Kingdom, which has the highest autism rate globally.
Autism is a spectrum condition that affects people in many different ways, and its definition has changed and continues to change over time. Social communication challenges and restricted and repetitive behaviors are common, but the scale is so wide it's opened a debate as to whether the spectrum is too broad.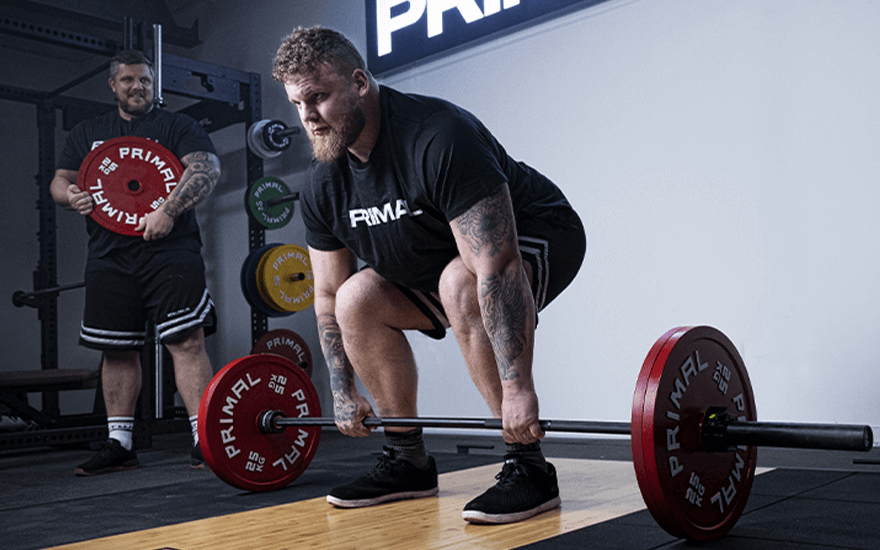 "You can draw a straight line from the initial descriptions of many conditions – claustrophobia, for example, or vertigo – to their diagnostic criteria, not so with autism. Its history has taken a less direct path with several detours", according to Jeffrey Baker, professor of pediatrics and history at Duke University in Durham, North Carolina.
Tom was born in 1994, the same year the Diagnostic and Statistical Manual of Mental Disorders categorized autism as a spectrum, listing five conditions and citing that the "breakdown echoed the research hypothesis at the time that autism is rooted in genetics."
Throughout the 1990s, researchers hoped to identify genes that contribute to autism, but despite finding hundreds, they could not link any exclusively to autism.
Tom's Journey with Autism…
Overall, the condition was wildly misunderstood and relatively unknown as Tom grew up in Invergordon, Scotland.
Before he was eventually diagnosed at a young age, the unidentified condition tormented him and his family. When Tom was five or six, his mother had to battle his behavioral issues, which were shrouded in confusion and misunderstanding, following regimented routines that would later work to his advantage.
His big brother, Luke, says his role was "to make sure Tom was okay" as his mother went down the diagnosis route during his secondary school days. 
"To see Tom become the man he is now, which is night and day from his childhood and later teenage years, is amazing. To do everything he is doing now would have been very difficult for Tom then. The fact he is now twice the strongest man, and I get to compete with him and travel around the world with him is fantastic."
Tom's evolution and ability to turn a once detrimental condition into something which has helped him scale the peaks of his profession are a testament to the man himself. He's turned his autism into an advantage, using methods and techniques that help him gain the margins to victory.
"For anyone who is autistic, planning is 100% the most important thing you can do. It's something I've done all my life. Ahead of the competition, I will know what I'm doing every hour of every day in the build-up. I need a visual. If Luke says to me we are doing something at 10 am, it will go in one ear and out the other." 
Tom's reliance on visual cues is nothing out of the ordinary. Autism professionals highly advocate using visual tools to help children and adults learn better and function more effectively.
The idea that people with autism are visual thinkers became more widely known due to the writings of Temple Grandin. Grandin was an engineer and self-advocate for the condition, and she has since become a pioneering figure within the autism community.
Her 1995 book, Thinking in Pictures had a major impact on how professionals thought about autism and learning. Within the book, Grandin states that "words are like a second language to me," and visual thinking has "enabled me to build entire systems in my imagination."
"Every design problem I've ever solved started with my ability to visualize and see the world in pictures. In my work, before I attempt any construction, I test-run the equipment in my imagination. I visualize my designs being used in every possible situation, with different sizes and breeds of cattle and in different weather conditions. I value my ability to think visually and would never want to lose it."
Tom believes his approach has similar traits to OCD. If he misses a meal, in his mind, the day is ruined. If he trains poorly, it gets to him more than his brother, Luke, forcing him to retreat home and isolate himself from his wife.
Speaking of his spouse, in 2021, Tom recalls when she revealed she would not attend the World's Strongest Man competition that year. Usually a mainstay with Tom, he decided to eliminate her from his training three months before heading to California.
"I usually have my wife really involved in my training and preparation. Because she wasn't coming to the competition, I didn't want her to get involved in anything I did in the lead up. It was all me. When I went out to World's Strongest Man, I knew how to cope on my own, whereas my wife would usually deal with that aspect. I always need to plan months."
The link between Autism and OCD…
There is an upside to Tom's OCD-like approach. "When I go into competitions, the detailed planning really helps and has played a big factor in my success."
At first glance, autism and OCD appear to have little in common, yet clinicians and researchers have found an overlap. 
Studies indicate that up to 84 percent of autistic people have some form of anxiety; as much as 17 percent may specifically have OCD. And an even larger proportion of people with OCD may also have undiagnosed autism, according to one 2017 study.
Dean Beadle, Journalist and Autism Speaker, say that statistically, "obsessive-compulsive disorder in individuals with autism is 19% higher than someone without autism" and that knowing the "now-next and –later takes the maybe's out of things and re-assures him".
This way of thinking strikes noticeable similarities to Tom's way of thinking.
"It's a very special tool I have; now I can control it. I'm going into these competitions feeling invincible. I've put it to good use in my Strongman preparations, and to be honest, I think it's cheating!"
Grandin was also someone whose autism was her cheat code during her work.
She was an equipment designer for the livestock industry, dealing with various parts from corrals for handling cattle on ranches to systems for hogs during veterinary procedures. One-third of the cattle and hogs in the United States were handled in equipment designed by Grantin, and some of them didn't even know someone with autism designed their systems.
"Every design problem I've ever solved started with my ability to visualize and see the world in pictures. In my work, before I attempt any construction, I test-run the equipment in my imagination. I don't need a fancy graphics program that can produce three-dimensional design simulations. I can do it better and faster in my head."
Tom's bravery and openness around the stigma surrounding autism have encouraged others to speak out about their condition and discover ways to harness it for good. Using his platform effectively, he regularly receives messages from kids, older people, and parents.
"It's nice to see that, to use my platform. I'm autistic but I'm the world's strongest man beating 'normal' people. That superpower is like a cheat code for me. I use it to my advantage putting everything that my brain knows into this sport in a way that I know will make me the best in the world. Calling it a superpower makes it so much more powerful and people love that. You can live with it so much better that way."
Today, on World Autism Awareness Day, Tom's story is one that is certain to strike a chord with millions across the world.
A 16-year odyssey to stand together to make a difference for people on the spectrum continues throughout the month, and there are a number of ways to get involved and show your support via autismspeaks.org.
Other Tom Stoltman Articles You May Like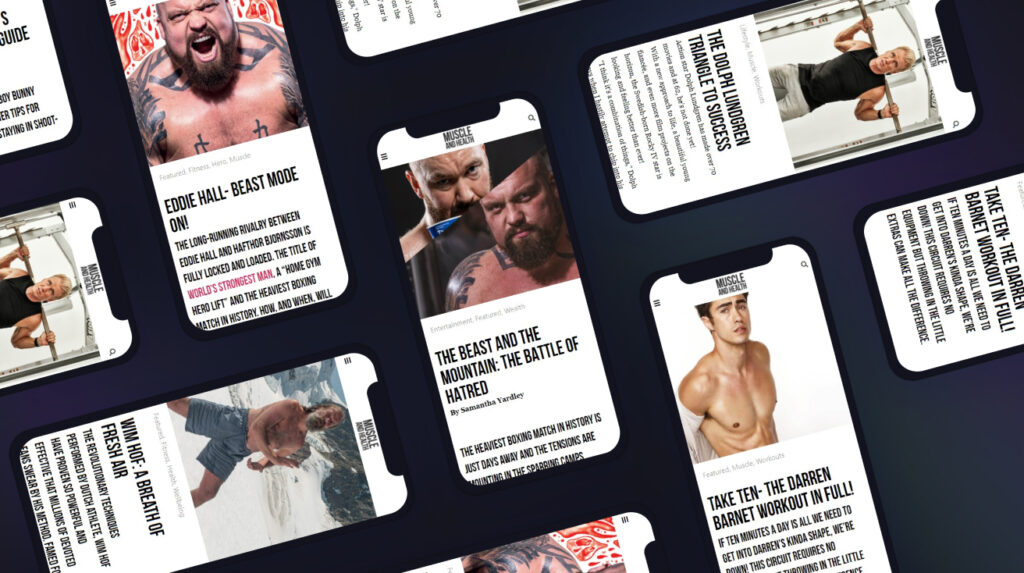 get all the latest mucle, health and wealth news delivered straight to your inbox