You might want to save this decadent death by chocolate cake recipe for cheat day, but we promise it's worth the calories!
Serves: 12 
Cooking time: 
70 minutes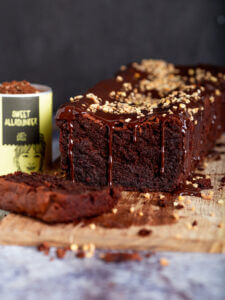 INGREDIENTS
For the cake:
7oz dark chocolate
3 eggs
9oz soft butter
3.5oz natural cane sugar
1 cup espresso coffee
5oz all-purpose plain flour
1 tbsp baking powderbicarbonate of soda
5oz ground hazelnuts
2oz cocoa powder
8 pinches Just Spices Sweet Allrounder
For the glaze:
3.5oz dark chocolate
1 tbsp coconut oil
3.5oz nut brittle
7oz chocolate-covered dried strawberries
Preheat the oven to 350°FC.
For the cake, simply melt the chocolate in a bowl over a saucepan of simmering water– to stop the chocolate from burning. Whilst heating, separate the eggs and beat the egg whites until stiff. Then, place the butter and sugar in a bowl and beat for around 5 minutes until it has increased in volume. Gradually add the egg yolks and espresso, giving it a gentle stir with the melted chocolate mix. 
Mix together the flour, hazelnuts, cocoa and Sweet Allrounder blend, and gradually fold into the chocolate mix to avoid losing the air. Finally, fold in the beaten egg whites. Next grease a cake tin and pour in the batter. Bake in the preheated oven for 50 minutes, and once cooked, remove and allow to cool for 60 minutes so you can remove from the tin.
For the optional chocolate glaze, add chocolate and coconut oil in a bowl and melt over a bain-marie a saucepan of simmering water. Once melted, pour the glaze over the cake and top with the nut brittle. Roughly cut the strawberries into chunks and sprinkle over the cake.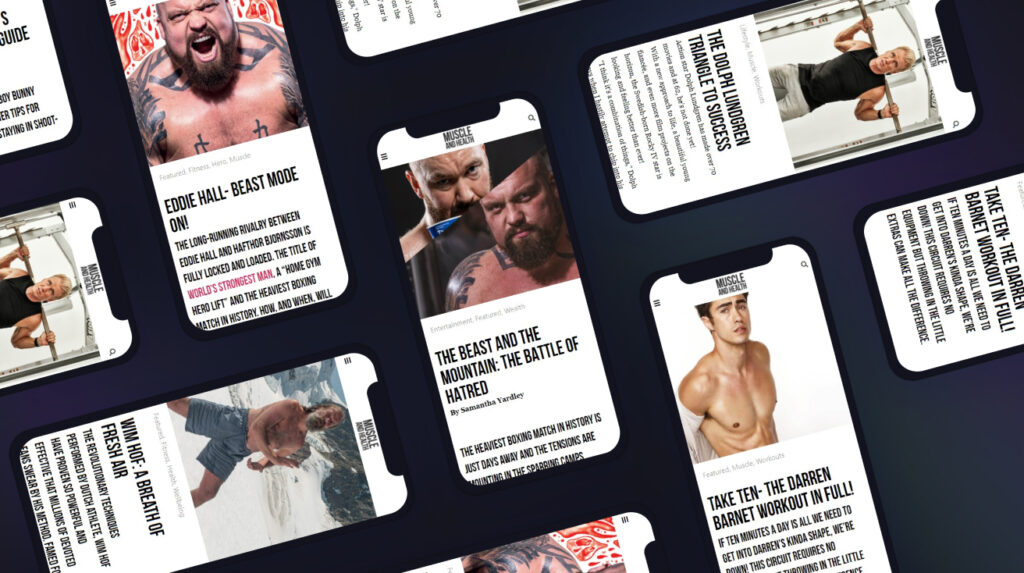 get all the latest mucle, health and wealth news delivered straight to your inbox