Magnus Lygdback By Samantha Yardley
Vibrant body transformationalist to the stars, Magnus Lygdback is responsible for some of the best bodies in Hollywood. He discusses his comprehensive approach to overhauling the A-List.
"I've been working as a trainer for 21 years" begins Swedish-born Magnus, who at 41 could easily pass for a guy half his age.
"I'm a nutritionist, personal trainer, and life coach and over the past 15 years I've been traveling the world working with pop artists and actors.
"I just came back from a movie called the Northmen, which is a big Viking saga with Alexander Skarsgård. I worked with him on Tarzan as well, he was in great shape then and I'm just as proud this time. He's almost 44 years old you know" he beams.
"There's a lot to learn when you are around people that have a certain drive, who have made it all the way and been through hell."
"I normally get involved four to six months ahead of time and build a character both physically and movement wise. If someone needs to gain 20 pounds, we'll try to make that happen. On movie sets, I'm with my actor 24-7. On big Hollywood productions, you need to be present and be very hands on. I get involved in everything! I'm a part of building the gyms and making sure that we get the equipment we need, I get the right chef on board, and sign off the menus too" he says. "I make sure that the right food comes out, at the right time. And that my actor is finishing it.
"I'm there to physically coach them as well if they have shirtless scenes. Actors aren't like bodybuilders, they can give you 200 different emotions but physically, they don't have great control over their body. So, I'm there on sets, standing next to the director watching which angle we're filming in, pumping them up in-between takes. I coach my actors to look more angry, proud, whatever it might be physically. It's the same when you're working with an actor who needs to move like an animal or swing a sword. I ensure the scene has a certain energy to it."
Magnus ensures his approach goes over and above the strategies implemented traditionally by celebrity trainers. "I work with a much more holistic structure and I always think outside of the box instead of looking at what everyone else is doing. Nowadays, I have a reputation. The proof is in the pudding. I've done enough good makeovers that movie producers know what they're getting now.
"I'm so proud of all of the transformations I've done."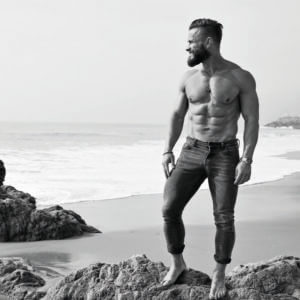 "I'm lucky that I can pick my projects now, so I always try to work with people that I think are talented, inspirational, and who I think will bring it. Because for me, it's important that I get the result, every time I do a job. It's not about getting the most money or working with the most famous person. It's about getting the end result because that's going to lead to my next job and it's going to make me feel fulfilled.
"I meet a lot of people that have made it. And there's a lot to learn when you are around people that have a certain drive, who have made it all the way and been through hell. I feel super lucky to be able to spend my days meeting inspirational, talented, and hardworking people; it's such a gift!
"I'm so proud of all of the transformations I've done. Mark Ruffalo was a standout last year; he was playing twins and had six weeks to gain 40 pounds for the second brother, that was amazing. Tarzan, I was super proud of, Alicia Vikander as Lara Croft, James McAvoy in Glass, Gal Gadot in Wonder Woman and Ben Affleck in Batman."
Whilst Magnus is famed for his physique-tweaking brilliance it's the more profound makeovers that really bring him gratification. "There's so many transformation stories that I cannot talk about" he reveals. "I work with artists that have suffered with substance abuse, they were in a very dark place and have now come out the other side. That's what I'm really passionate about; the changes that you don't see, that takes people from darkness to light, those are the ones I'm most proud of."
Not content with being one of the world's most prolific trainers, Magnus has now set his sights on several exciting new ventures, including setting up a YouTube channel and starting a new supplement line "you're going to see all the traditional supplements but with a twist" he teases.
All that world domination, however, hasn't dampened Magnus' desire to keep his own physique in tiptop shape and he adopts a three-faceted exercise approach to being the best he can be, implementing one regimen that he loves, one that is good for him and one that allows him to develop a new skill. "I love lifting weights; classic strength training, that's my number one. I do yoga and meditation for my number two. Number three is Jiu Jitsu, I want to become a better Jiu Jitsu practitioner. I encourage everyone to have a number one, two and three in their program."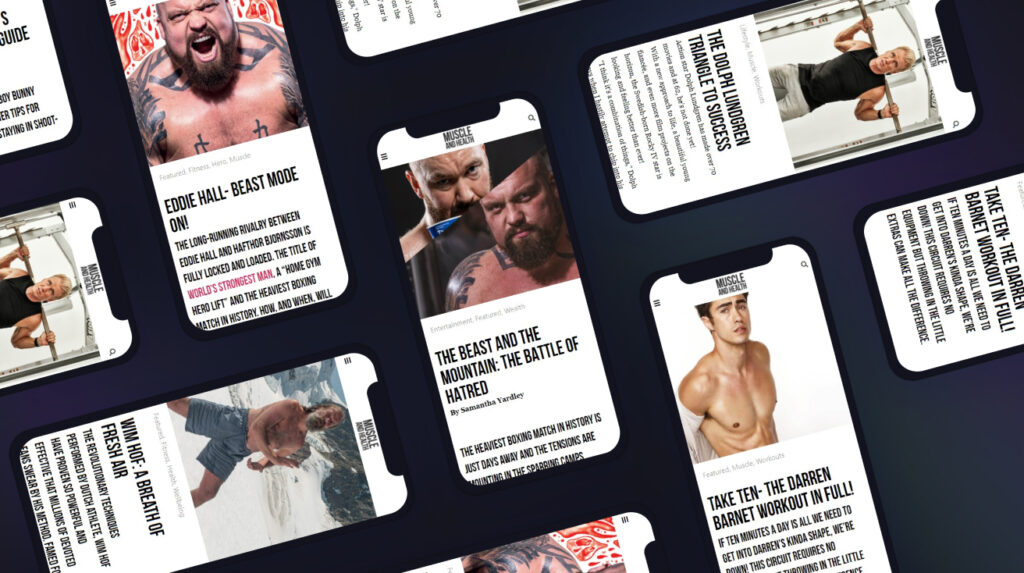 get all the latest mucle, health and wealth news delivered straight to your inbox