By Jack Franks
Out of touch
Idiom
Not informed or not having the same ideas as most people about something, so that you make mistakes:
Example: "I thought, you f***er. But, you clever f***er. Here I am driving around in a flash 911, and we didn't even have a house, a flat, a roof over our heads. It was the best advice he ever gave me: Sell your f***ing Porsche."
Oh, Gordon. If you've been living under a rock, you may have missed the world-renowned chef David Brent-esque teaser for his upcoming appearance on the 'High-Performance Podcast.'
As time has passed, Jake Humphries's life advice and wisdom-seeking waffle machine has become increasingly toe-curling. But this latest edition takes the cake, eats it, regurgitates it, and then proceeds to go back for seconds.
Ramsay's comments about being "skint" and an encounter with his father-in-law have swept the internet, promoting a barrage of sarcastic comments. They could add to the idea of a low-performance lifestyle being the way to go in the future.
Out on Monday…on the High Performance Podcast… pic.twitter.com/mjHkmAZGMq

— Jake Humphrey (@mrjakehumphrey) October 22, 2023
He explained: "We were young, we were stupid, and we were skint. I remember going to ask her father if I could borrow £20,000 for the deposit for a flat that we fell in love with.
"And I thought this was all going well, lunch was good, I'll pay for lunch, and I said, 'Oh about that deposit, Tana and I, we've got half of it, but we need the other twenty grand. I'll pay you back in a year.' He said, 'Okay, here's what I'll do. I'll have another lunch with you when you sell your Porsche'.
"I thought, 'You f***er but you clever f***er'. Here I am driving around in a flash f***ing nine eleven, and we didn't even have a f***ing house, we didn't have a flat, we didn't have a roof over our heads. It was the best advice he ever gave me: sell your f***ing Porsche. I did sell it, and ten years later, I went and bought it back, the same f***ing car."
The backlash was immediate, with one X user thanking the pair and stating he was off to sell his Porsche.
At the same time, another didn't neglect his opinion, calling Humphries and Ramsay a 'pair of insufferable w****ers.' While we clearly don't share these views, the chef's high-performance advice on how to get on the housing ladder isn't anything we will be soaking up while journaling and meditating at 4 a.m.
Sarcasm aside, the whole episode got us thinking about the other out-of-touch advice that's been given to us from wealthier, successful, gifted and overall better celebrities and people in power down the years.
Ramsay's comment has caused a stir, but he's not the first and won't be the last to p**s off the common folk battling day-to-day to claw their way through life. So we thought we'd enlighten you with our own wisdom-inducing list of the most un-relatable celeb quotes of all time.
24 Hours with Molly-Mae
For our first nugget, we head back to yet another podcast that falls in the realm of high-horse advice and professional grandeur.
Stephen Bartlett's 'Diary of a CEO'—in fairness—is far less off the mark than its high-performance competitor. But it doesn't mean its guests avoid backlash for flippant comments.
In December 2021, episode 110 of Bartlett's podcast dropped, with social media megastar Love Island favorite and Pretty Little Thing Creative Director Molly-Mae Hague in the hot seat, telling listeners her story of her journey.
Ah, hindsight.
If you're homeless just buy a house ❤️ pic.twitter.com/nRBVLBx8a9

— 🚩 (@tsrbys) January 5, 2022
Molly-Mae earns a seven-figure salary with the brand for reference, so her assertion that "we all have the same 24 hours in a day" and that success can be achieved regardless of financial circumstances was met with widespread (and shall we say, inevitable) criticism.
Tone deaf. Privilege. The backlash was immediate. Molly-Mae mentioned the popular adage about having the same amount of hours as Beyoncé but failed to acknowledge that circumstances vary, with some struggling with low-wage jobs and caregiving duties. Oh, and also that we're not a global popstar who enjoys meteoric success daily.
She wasn't entirely done, though, going on to defend a flurry of statements that continued to symbolize mounds of dirt she was furiously digging.
"And I'm like, but technically what I'm saying is correct, we do. So I understand that obviously we all have different backgrounds and we're all raised in different ways, and we do have different financial situations. But I think if you want something enough, you can achieve it.
"It just depends to what lengths you wanna go to get to where you wanna be in the future, I'll go to any length. I've worked my arse off to get to where I am now." Hmmm, we're not sure, Molly.
Add in the mix that a 2020 investigation by The Sunday Times alleged that garment workers for the Boohoo group (of which PLT is a part) in Leicester were being paid a mere £3.50 an hour—well below the living wage of £9.50—and the influencers comments look even more out of touch.
Kim Kardashian wants you to work harder
For context, Kim Kardashian was born rich. Privileged from birth, the megastar's father— Robert Kardashian—was a successful lawyer who was OJ Simpson's defense attorney.
The Kardashian clan was born and raised in an affluent part of Beverly Hills. While they may have astronomically more wealth now than they did then, they indeed were far from the working class before starting their businesses.
Kim's route to becoming a billionaire is hardly a cliche rags-to-riches story.
After being asked to advise "women in business," critics accused the billionaire star of neglecting to recognize her own privilege as she boldly claimed that "nobody wants to work these days."
In a recorded interview with Variety, Kim firmly stated, "I have the best advice for women in business. Get your f*cking ass up and work. It seems like nobody wants to work these days."
Oh dear.
She kept going: "Surround yourself with people who want to work. Create a positive work environment where everyone loves what they do because you only have one life. Avoid toxic work environments."
Alas, the clip went viral, and Kim soon became a trending topic on social media. Viewers criticized her for being "out of touch" and deemed her comments "offensive."
Many pointed out that while Kim has undoubtedly worked hard and capitalized on her success from Keeping Up With the Kardashians, she was born into privilege, giving her a significant advantage in becoming a successful business mogul.
Sack Gwyneth Paltrow's PR team
Being outspoken and out of touch within the public eye is forgivable if it happens once. As a society, we tend to forget quickly unless you give us a reason to change our minds. That is true in the case of actress Gwyneth Paltrow, who could be the most oddly outspoken celeb of them all.
Part one: In a 2013 Cosmopolitan interview about the potential risks associated with excessive sun exposure, including skin cancer, Paltrow expressed her opinion, stating, "We're human beings, and the sun is the sun—how can it be bad for you? I don't think anything natural can be bad for you."
Misguided. Yes. Potentially dangerous? Definitely. It's okay, no more controversial statements for a while…
Part two: She suggested to E! News in March 2014 that she thought moms who work 9 to 5 jobs have it easier than her as an actress.
"I think it's different when you have an office job because it's routine and, you know, you can do all the stuff in the morning and then you come home in the evening. When you're shooting a movie, they're like, 'We need you to go to Wisconsin for two weeks,' and then you work 14 hours a day, and that part of it is very difficult," she said. "I think to have a regular job and be a mom is not as, of course, there are challenges, but it's not like being on set."
Shock horror. Working moms battled back. They were not happy, and who can blame them. But fear not, the Pawtrol PR machine kicked into overdrive when the actress took to her website, Goop, where she offered context—not an apology—for her comments.
These two examples are just two of a catalog of wild statements from the outspoken actress who is never afraid to speak her mind.
In 2009, she told Elle: "I am who I am. I can't pretend to be somebody who makes $25,000 a year."
Want one more? Go on then: "Every woman can make time [to work out] — every woman —and you can do it with your baby in the room.
There have been countless times where I've worked out with my kids crawling around all over the place. You just make it work."
Oprah's $100 mistake
We're all Team Oprah Winfrey, right? A renowned personality known for her remarkable rags-to-riches story and self-made millionaire status, she emerged from poverty to become one of the wealthiest women in America.
Growing up in abject poverty, Oprah's family struggled to make ends meet, and she had to wear potato sacks as overalls and play with dolls made from dried corn cobs to compensate for their lack of funds for clothes and toys.
But, a video clip circulated online in 2022 showed Oprah appearing stunned after a fan pointed out they could not afford a $100 jewelry box.
In the video shared on TikTok over the weekend, a person approaches Oprah, asking for gift ideas for their ailing mother. Despite being in a hurry and seeming to be on her way somewhere, Oprah graciously answers their question.
After thinking for a while, she suggests a beautiful red jewelry box with a little something inside, which she previously featured on her show "Favorite Things." However, the fan interrupts, saying they cannot afford the jewelry box, which is when Oprah looks taken aback and shocked.
She argues that it costs around $100, to which the fan says that it's beyond their budget. Oprah then realizes the situation and takes the time to offer other options that fit the viewer's price range, such as a more sentimental gift.
$100 is a lot of money for some people. Remember where you came from springs to mind!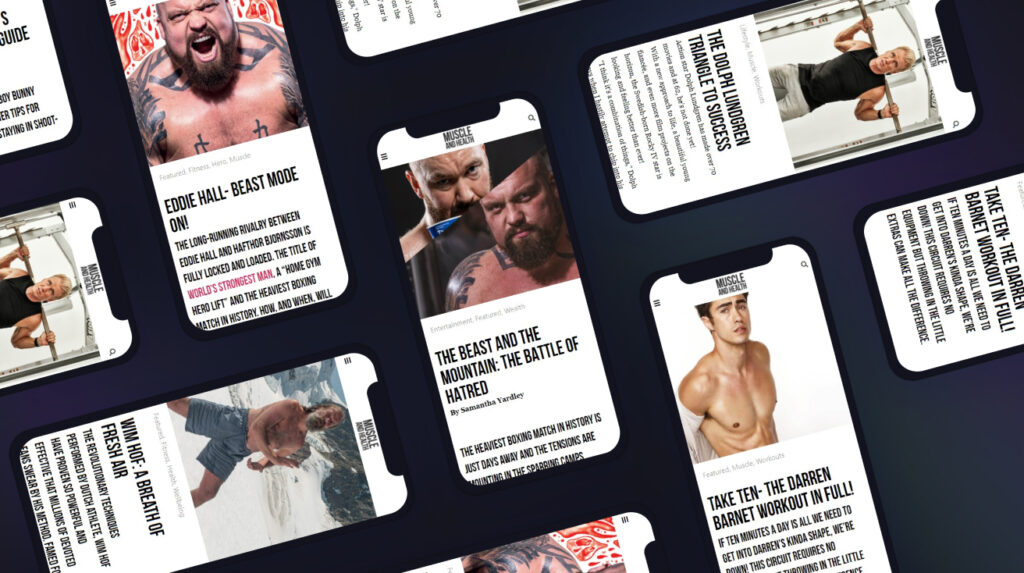 get all the latest mucle, health and wealth news delivered straight to your inbox