By Jack Franks
We're diving straight into what's streaming on the platforms this June, so you always have things to watch. 
McGregor Forever
Stream on: Netflix
Release date: Watch now
In today's sports world, Conor McGregor is as big a name as they come. One of the world's top-earning athletes and one of the most successful fighters in MMA history, he's been an inescapable presence in recent years.
But McGregor Forever finds him struggling with adversity, focusing on recent losses that suggest his career might be on the downslope. Throughout four episodes, loosely structured around his four most recent fights, the superstar faces his own mortality.
Tour de France: Unchained
Stream on: Netflix
Release date: Thursday, 8th June
Following the highly successful footsteps of 'Drive To Survive', 'Full Swing', and 'Break Point', the cycling world is next on Netflix's list for a behind-the-scenes look at the sport's underbelly.
The highs and lows of training, the internal politics of cycling teams, and the adrenaline of the eternally famous – albeit controversial – Tour de France are told through a mix of race highlights, behind-the-scenes footage, and interviews with riders and team bosses.
That Peter Crouch Film
Stream on: Amazon Prime
Release date: Thursday, 22nd May
Peter Crouch has become a household name since retiring from football in 2019. The former Liverpool, Tottenham Hotspur and England striker, was one of his era's most unlikely success stories – making it to the top of the game despite his uniquely lanky frame.
Chronicling Crouch's journey from non-league club Dulwich Hamlet to the Premier League, the film will feature his thoughts and feelings on his life on and off the pitch, detailing his footballing moves, World Cup appearances and even his favourite celebration – the robot.
Black Mirror
Stream on: Netflix
Release date: June 2023
It's back. Black Mirror Season 6 is returning this June and will be the most unpredictable season yet. There's always been an element of the unexpected baked into the dark, satirical anthology, but with Season 6, creator Charlie Brooker tells Tudum that he even surprised himself.
Stars like Aaron Paul, Salma Hayek Pinault and Paapa Essiedu are just a few of the actors joining the cast for the season, which will feature five episodes, two more than the previous installment in 2019. Expect mind-bending, dystopian fun which may strike too close to home, with stories ranging from space in the '60s to a sleepy Scottish town and England in the late '70s.
Arnold
Stream on: Netflix
Release date: Wednesday, 7th June
The iconic bodybuilder, actor and politician peels back the curtain and allows the cameras in for a must-see documentary. Arnold talks about how an injury caused him to leave the bodybuilding world behind. After a successful acting career, he decided to move into politics, as he said he was looking for another "challenge".
As well as looking at the most well-known areas of Arnold's life, the documentary will also delve into the 75-year-old's personal life and the breakdown of his marriage after having an affair with his housekeeper.
The Age of Influence
Watch on: Hulu
Release date: Monday, 5th June
As part of ABC's new non-fiction division called ABC News Studios, this six-part documentary series breaks open the facade and reveals the truth behind influencer culture through intimate, first-person accounts of some of the biggest social media stories of our time.
While we know the show will examine the dark side of influencer culture, little details have been made available by ABC surrounding the specific scandals the series will be focusing on. However, such a hot topic in the modern day is sure to gain interest.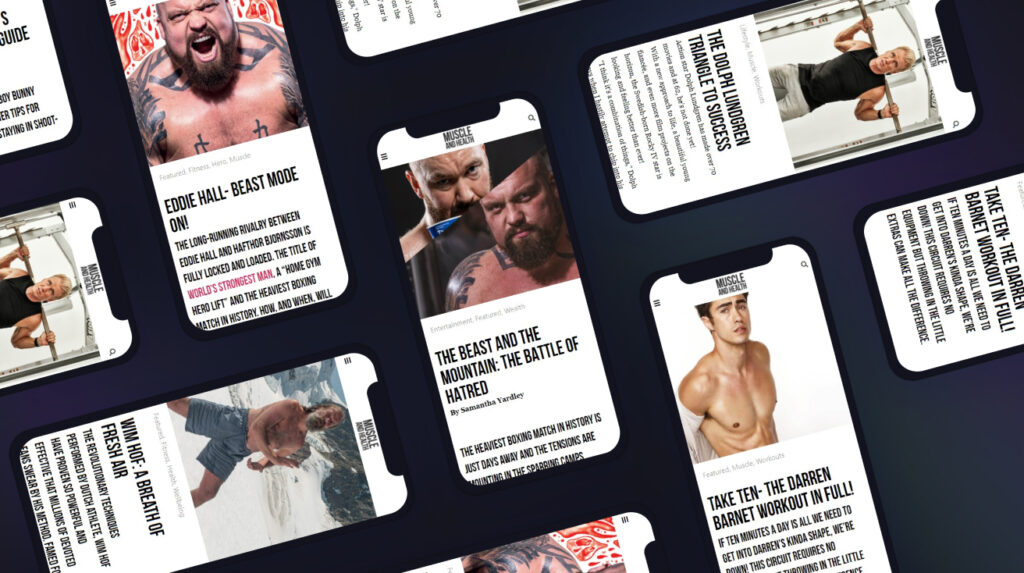 get all the latest mucle, health and wealth news delivered straight to your inbox