Words By Jack Franks
Interview by Danni Levy & Jack Franks

When Georges St Pierre announced he was taking a hiatus from MMA in December 2013, not many would have envisaged his next fighting appearance being against an experimental super soldier with an indestructible shield.
GSP wasn't on the billing for UFC 173 in the octagon, instead opting to take on Captain America as French mercenary, Batroc in an epic martial arts showdown.
The Marvel superhero may have the upper hand during the battle, but GSP steals the scene with his antagonizing line, "I thought you were more than just a shield," prompting an old-school one-on-one showcase.
Having only featured in MMA-centric features to that stage – Death Warrior, Never Surrender and The Striking Truth – GSP jumped at the chance to be involved in a universally acclaimed project.
Despite only being on set for five days and shooting with leading actor Chris Evans' stunt double, GSP absorbed everything about the experience, realizing that movements needed to be exaggerated and the requirement to shoot multiple angles was the key to producing a seamless sequence. 
A massive fan of Star Wars and the Terminator series, GSP was responsible for incorporating Batroc's Superman punch into the scene, with the stunt team more than happy to listen to a fighter widely regarded as the greatest in mixed martial arts history.
He would later feature alongside Jean Claude Van Damme – an icon in mixed martial arts action movies – in 2016's 'Kickboxer: Vengeance,' and another all-time great in Steven Seagal in 2017's 'Cartel.'
"I like my fighting sequences with Van Damme and Seagal, but my best scene is against Captain America because he is not human. Captain America is a superhero!" 
The Canadian is highly ambitious in conquering Hollywood but is well aware of the industry's competitive and highly saturated nature.
"It doesn't come overnight. Becoming a good actor takes time, preparation, and a lot of practice.
"It's similar to martial arts. You don't just wake up one day and become a good fighter; the same applies to acting.
"Certain people have predispositions with the world of acting, but I keep working on my craft every week with acting and English classes to develop my skills.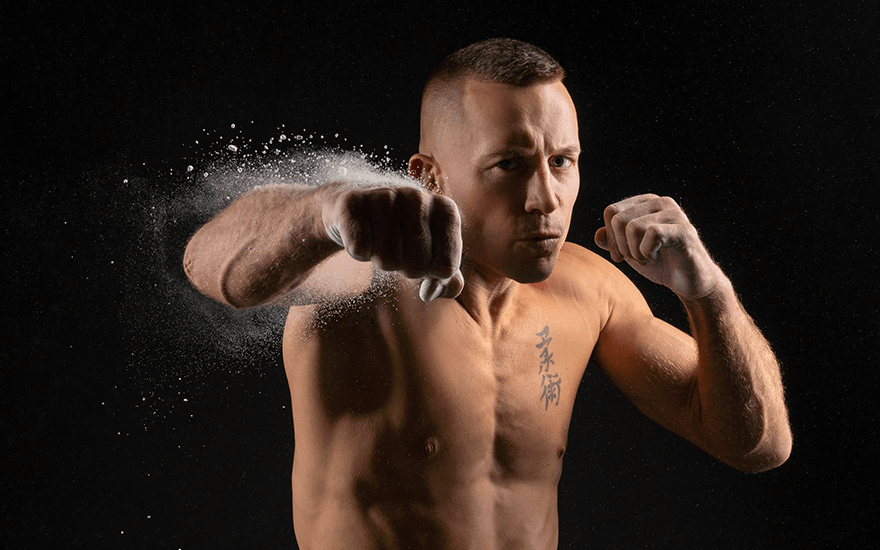 GSP promised he would "have a lot more time on the screen" in a range of "more important roles moving forward," the next of which is in the upcoming action film 'Hitmen.'
He is starring alongside Academy Award-nominee Eric Roberts and BAFTA-winner Adam Deacon, GSP stars as one of the world's leading assassins, 'The Reaper,' on a mission to hunt down the murderer of a powerful CEO's grandson – all for a one-million-dollar reward.
Ahead of its release on June 5th, early critic reviews are overwhelmingly positive, with Bobby LePire of Film Threat stating the film "offers a great cast, a beautiful ending, funny dialogue, and a true romance that genuinely pulls at the heartstrings" and describing GSP's performance as "threatening."
The Spectator's Robert Jackman leads with Hitmen being a "British B-movie that strikes gold," citing that "if you're partial to the output of Guy Ritchie – the former Mr. Madonna whose style has shaped an entire generation of testosterone-laden British filmmaking – you'll be hooked."
With more exciting projects on the horizon, GSP's future in Hollywood looks to be well on track, with his next appearance on the big screen set to be alongside Frank Grillo and Stephen Dorff in 'King of Killers,' currently in post-production.
It's easy to think of sports and film as two very different industries, but the truth is both exist for the sake of entertainment. And if you're good at putting on an athletic show, you might be good at acting, too.
The performance, showmanship, and persona-building skills required to become a star athlete have helped many sports professionals move on to successful careers in Hollywood.
Here are a few athletes GSP is following in the footsteps of.
Dwayne' The Rock' Johnson
While Dwayne Johnson is an actor, first and foremost, nowadays, he was once a successful professional wrestler known as "The Rock," a nickname that has stuck to this day. His wrestling career is well-documented, but what might come as a surprise is that he initially directed his athletic skills toward football.
His first foray into a Hollywood career was "The Mummy Returns" in 2001, and he's hardly slowed down since, acting in over 40 movies. He's now one of the highest-paid actors in Hollywood, with an estimated net worth of $800 million.
Arnold Schwarzenegger
Before Arnold Schwarzenegger became an action star and the governor of California, he was a professional bodybuilder, winning the title of Mr. Olympia 7 times and Mr. Universe 4 times during his professional bodybuilding career spanning the '60s and '70s.
Though technically Schwarzenegger starred in his first movie in 1970 with "Hercules in New York," he didn't find his Hollywood footing until starring in 1982's "Conan the Barbarian," his breakout role. He enjoyed a fruitful film career for over a decade, starring in films including "The Terminator," "Kindergarten Cop," and "Batman and Robin" before eventually turning to politics.
John Cena
John Cena was a professional wrestler long before becoming the movie man he is today. A bodybuilding career eventually led him to wrestling, where he won the WWE World Championship 16 times and gained international fame amongst wrestling fans worldwide.
Cena's natural inclination to let loose drew him to comedy. His first comedic role was in Amy Schumer's 2015 movie "Trainwreck," wherein he proved that he could be amusing. Cena has enjoyed many successful film roles since, notably in the 2021 movie "The Suicide Squad."
Gina Carano
Before being an action star, Gina Carano was a mixed martial arts fighter dubbed the "face of women's MMA," per UFC. Her popularity in the sport was unparalleled. 
Her first lead role came after Oscar-winning director Steven Soderbergh saw one of her fights on TV and promptly contacted her agent. He wanted her for the lead role in his film "Haywire," Carano was surprised to find out how much she enjoyed acting.
Terry Crews
Once upon a time, Terry Crews was a professional football player. After playing college football at Western Michigan University on a scholarship, he was drafted into the NFL in 1991 to play for the Los Angeles Rams.
After his football career ended, he pursued acting while working as a security guard, sometimes on movie sets. Eventually, this led him to on-screen opportunities. Some of his most famous roles include "White Chicks," "The Expendables," those outrageous Old Spice commercials, and the hit television series "Brooklyn Nine-Nine."
Hitmen is in selected cinemas nationwide from June 5th. It will also be available on DVD and all video-on-demand platforms via Kaleidoscope Home Entertainment.
Related content: Terry Crews the 21 days to change method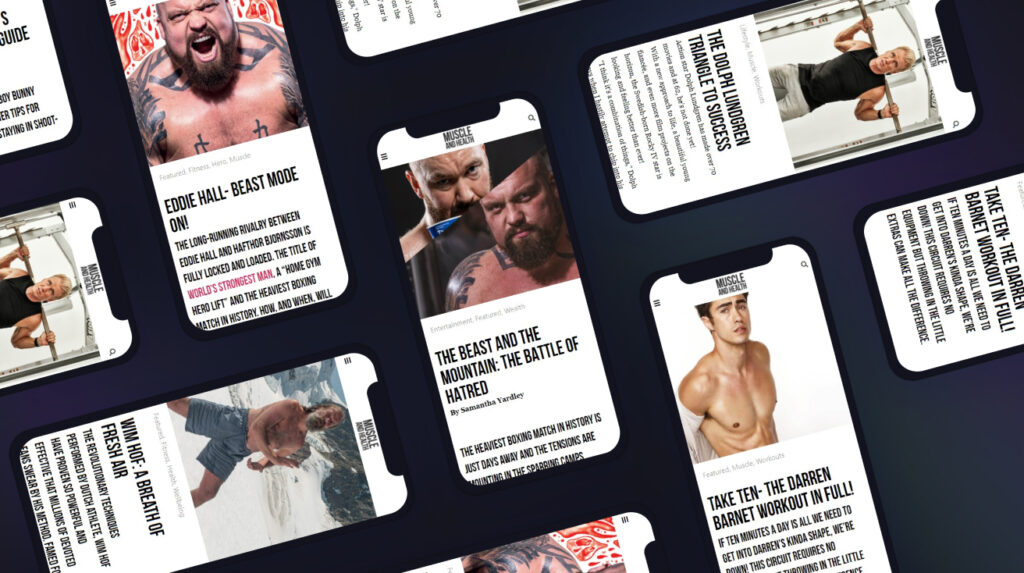 get all the latest mucle, health and wealth news delivered straight to your inbox