From drastic weight gain to shocking weight loss, many actors have undergone grueling transformations to play Gotham's lead hero and villain.
In homage to The Batman hitting cinemas, fitness experts at personal training course provider, Origym, have gone back through some of the actors' most dramatic body changes in the film series history. 
Many actors go to great lengths to transform themself into the role they're playing, and sometimes that means undertaking a demanding fitness regime and diet.
To showcase Batman's superhuman strength and the Joker's sinister appearance, these six actors truly reshaped their physiques for these unforgettable roles.
1- ROBERT PATTINSON AS BATMAN
When Robert Pattinson was first announced as the latest actor to play the iconic role of Batman, he revealed he wasn't planning on bulking up to play Batman, like his predecessors, as it "sets a precedent".
But it seems he changed his mind, after divulging his Batman body transformation diet and workout plan in a recent interview. He said he had gotten into shape by cutting down on alcohol, processed meats, and fried foods and taking up strength workouts, boxing and running. In the latest trailer for The Batman, Pattinson sports a more muscular build and wider frame. 
2- CHRISTIAN BALE AS BATMAN
Christian Bale is no stranger to changing his appearance for a leading role, but in 2003 Bale took this to an extreme when he had lost 60lbs on a 200 calorie a day diet, to play the malnourished and insomniac Trevor Reznik in The Machinist. 
Then only six months later, in preparation for his role in Batman Begins, gained that weight back, along with a further 40lbs by following a resistance training regime and eating a high-protein diet. 
This was 20lbs too much for director Christopher Nolan, however, as he ordered the actor to slim down to play the caped crusader.
The danger of adding weight this quickly is high, as Luke Hughes, a Level 4 personal trainer at Origym explains: "Bulking up too quickly can aggravate existing medical conditions or create new ones.
"Overtraining and not giving your body sufficient time to rest can aggravate certain conditions such as knotted muscles, joint aches, stress, and chronic illnesses. This strain may also cause muscles to tear more frequently, meaning longer recovery times."
3- TOM HARDY AS BANE
© DC Comics (Warner Bros Entertainment)
In the final instalment of Nolan's The Dark Knight trilogy, Christian Bale's body transformation was old news as Tom Hardy made his appearance as Gotham juggernaut, Bane.
Renowned for possessing brute strength, to take on the role as Bane, Hardy beefed up and gained 30lbs to play the deep-voiced villain. He cited a diet of pizza and months of lifting and training for his buff new look. 
Adding weight to your body by consuming an excessive amount of 'unhealthy' food in the way that Tom Hardy did can also be dangerous and cause unhealthy fat deposits which can lead to defects such as heart disease and type-2 diabetes.
4- BEN AFFLECK AS BATMAN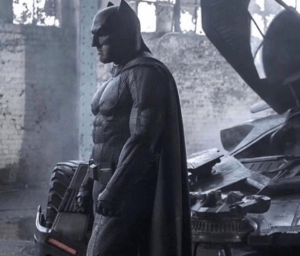 © DC Comics (Warner Bros Entertainment)
The Dark knight is depicted with peak levels of human strength, which might be why actors feel the need to go through a Batman body transformation to play the recognizable character. 
This is also the case for Ben Affleck, who reportedly put on 40lbs after following an extreme 5,000-calories-a-day diet and working out daily with his personal trainer Walter Norton Jr.
Excessively over consuming your daily calorie intake over a short period of time is also not a healthy way to build muscle. Luke said: "As it takes a lot of calories to build muscle mass quickly, those who are inexperienced doing this may have a difficult time increasing their calorie consumption in a healthy way.
"This can result in extra fat being added to your body instead of muscle if you're eating the wrong foods."
5- JOAQUIN PHOENIX AS THE JOKER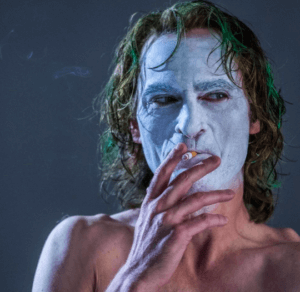 © DC Comics (Warner Bros Entertainment)
Perhaps the most recognizable body transformation was Joaquin Phoenix's dramatic weight loss for his role as Arthur Fleck in Joker. 
With a goal to make Arthur Fleck look malnourished, the Oscar winner embarked on a restricted eating plan, which was supervised by a doctor. 
To convey Fleck's ominous character, Phoenix lost 52lbs by eating a restrictive diet comprised mainly of apples and steamed vegetables. 
Losing this much weight over a short time will have likely done damage to Phoenix's body as severely restricting calories for a long period of time can lead to nutrient deficiencies. This can result in a range of problems, including brittle hair and nails, extreme fatigue, weakened bones, hair loss, and osteoporosis.
6- JARED LETO AS THE JOKER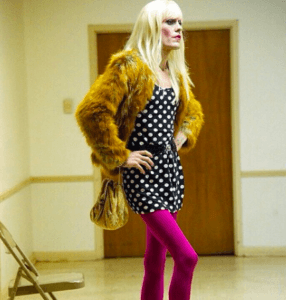 © DC Comics (Warner Bros Entertainment)
Unlike Joaquin Phoenix who slimmed down for his role as the Joker, Jared Leto took a different approach and bulked up for his role as the Joker in Suicide Squad. 
He told Billboard magazine at the time that in order to beef up to play the character, he lived on a high-protein vegan diet, adding more overall calories and eating every couple of hours. 
As no stranger to transforming his body for a role, Leto's weight gain came only a year after slimming down to 114lbs, following his role as a trans woman with HIV in Dallas Buyers Club. 
Changing weight this dramatically can have some serious consequences, however, as Luke explains: "Rapidly bulking up or losing weight too quickly can put considerable stress on the body. Developing an obsession with weight can have a negative effect on your mental health and may result in more dangerous mental conditions such as eating disorders and body dysmorphia.
"It's always better to lose weight or build muscle over a long period of time, by eating healthily and having plenty of rest in between workouts."
© DC Comics (Warner Bros Entertainment)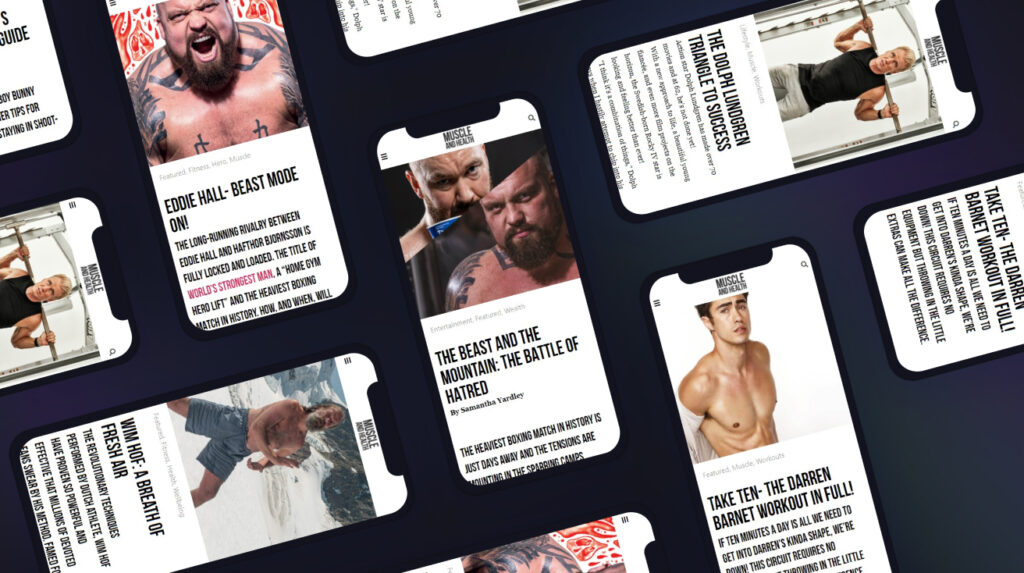 get all the latest mucle, health and wealth news delivered straight to your inbox