By Jack Franks
In a world which is constantly moving, developing and offering endless amounts of tech, style, shows and stories, it's no wonder we miss a lot of what's going on.
Luckily for you, Muscle and Health has done the hard yards and scoured the web for the most interesting, eye-catching and noteworthy things happening across the month.
Apple Set to reveal virtual reality headset
Apple's upcoming Worldwide Developers Conference (WWDC) promises to be one of its biggest yet. After years of rumors and leaks, Apple could finally take the wraps off of its mixed reality headset, entering the company into a new product category and giving the world a first look at its attempt to prove that virtual reality is worth investing in.
The headset is set to boast a "ski goggle" look, according to The Wall Street Journal, with a physical dial that allows you to tune in and out of virtual reality. Reports point to the "Reality Pro" – a rumored name – capable of providing both virtual reality and augmented reality experiences, and there is speculation that Apple has been building VR versions of some of its native apps, including FaceTime, Apple TV, and Safari.
According to a report by The Information, the device will allow you to make payments with your eyes, acting similarly to Apple's fingerprint or Face ID logins, meaning you can witness your money draining away. The future? Tune in on Monday, June 5, at 1 PM ET / 10 AM PT to find out.
The reveal will take place as a digital and in-person event at Apple Park in Cupertino, California, with Apple CEO Tim Cook expected to kick things off. You can view the full WWDC lineup here.
Teyana Taylor x Air Jordan 1 release
After a six-year hiatus, singer Teyana Taylor is back with a footwear collab to grab your attention. Her previous collaborations involved a bronze-clad Adidas high top and an almost all-red Reebok Question Mid, so it's obvious she's open to a bold approach.
Taylor's next collaboration with Jordan Brand is moving up a notch on the pantheon of sneaker silhouettes, decorating the Air Jordan 1 High Zoom Comfort 2 with her "Rose In Harlem" motif.
Sporting an asymmetrical Swoosh detail, covered in green thorns, and minor "x" puncture marks on the left foot, the bold yellow laces genuinely make this shoe come to life. The OG and old-school aesthetic shines through via the 80's collegiate colors on display, adding to this sneaker's quality storytelling.
Grab a pair when they drop on Thursday 1, June 1, with prices starting from around $190.
Le Mans celebrates its century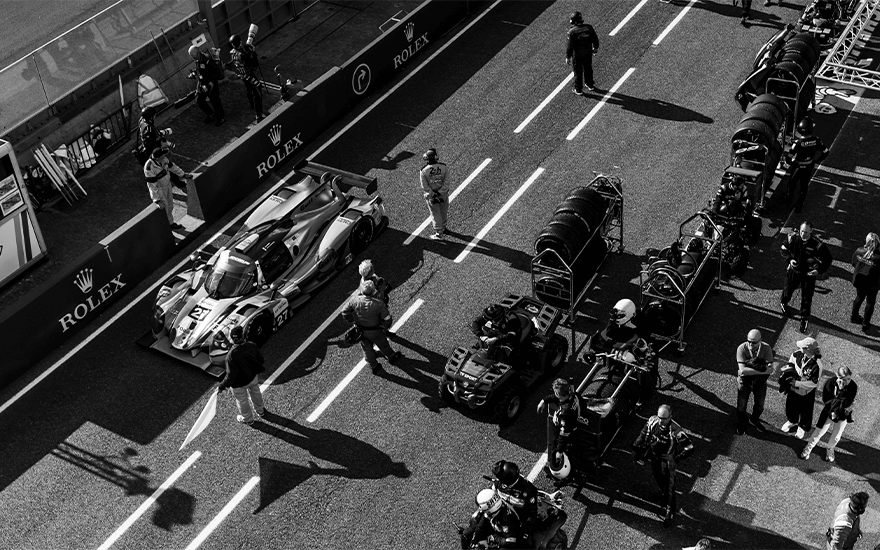 The 24 Hours of Le Mans is one hundred years old this year. The pinnacle of the endurance discipline promises an extra dose of glamour as the automotive world celebrates the glittering anniversary of the world's oldest race.
Spanning six days, spectators can grab autographs on Tuesday's dedicated fan day – which also features a mechanic wheel-change race – before the racing begins on Wednesday at Circuit de la Sarthe in the northwestern region of Pays de la Loire in France.
Expect a Drivers Parade, support races to set the scene, a grand centenary auction, a glittering ceremony featuring an appearance from the French air force acrobatics team, and a performance from Bob Sinclair.
Then comes the much-anticipated race starting at 16:00 on Saturday, June 10. After several hours of racing, stand by for fireworks after nightfall, a drone display, and an exceptional concert from international star Mika.
Read Ashley Cain's journey in 'Strong.'
Strong is the moving and heartbreaking memoir of celebrity campaigner, endurance athlete, and father of an angel, Ashley Cain. Charting his daughter's birth and the fight for her life when she was diagnosed with leukemia at seven weeks old, Ashley reflects on his life and struggles since Azaylia's passing in 2021.
Ashley embodies strength and resilience – recently setting up The Azaylia Foundation and taking part in extreme physical challenges to raise crucial funds and awareness for children fighting cancer – so though Strong is a moving tribute to his daughter, it will also encompass the practical and positive mindset that Ashley now embodies, tying his emotional and physical grief into his extreme challenges to provide inspiration and comfort to others struggling with loss and other mental health challenges.
The book will land in stores and online on June 22. With his upcoming Yukon 1000 challenge in July, where he aims to complete 1000 miles in a kayak from Canada to Alaska via the Arctic Circle, we bet plenty more stories will come in the future.
A potential treble for Manchester City
Once again, the mastermind that is Pep Guardiola has led his side to the Premier League title, his third consecutive crown with Manchester City, and his fifth in seven seasons with soccer's dominant worldwide force. But the Spaniard, the inhuman Erling Haaland and the imperious Kevin De Bruyne still need to be done there.
Only once has an English side claimed the ultimate treble; Premier League, FA Cup, Champions League. That honor lies with the iconic 1998/99 Manchester United side who pipped Arsenal to the league title, defeated Newcastle United at Wembley, and scored twice in stoppage time to stun Bayern Munich, all in the space of a landmark week.
Ironically, United could prevent their rivals from replicating the feat, with the neighbors meeting at Wembley for the FA Cup final on Saturday, June 3. Should City claim trophy number two, only Inter Milan – who have enjoyed a reasonably comfortable route to the last – could prevent a near-perfect campaign for the enigmatic Guardiola and his team of machine-like chess pieces.
The Champions League final takes place on Saturday, June 10.
The newest DB11 model arrives
There's nothing like the experience of driving an Aston Martin DB11. The standard 528-hp twin-turbo V-8 is thrilling, and the mighty 630-hp twin-turbo V-12 coupe is an even grandeur tourer. Both engines sing a beautiful soundtrack and have an eight-speed automatic transmission powering the rear wheels.
The DB11 dashes through the quarter-mile in just 11.7 seconds and sounds excellent, delivering its performance without sacrificing comfort; plus, its bonded and riveted aluminum chassis features a suspension that doesn't crack teeth even in its firmest setting.
Coming in three different models – V-8, V-12 and Volante – the DB11 ranges from a cool $220,086 to $236,286, and ahead of the release of the recently announced DB12 in 2024, there's no better time to drive Aston Martin's showpiece motor.
Grand Seiko unveils new nature-inspired collection
The Grand Seiko SBGZ009, Tentagaprah, and SBGD213 were revealed in Geneva, Switzerland, at the Watches and Wonders presentation in April, with the trio of limited edition timepieces going on limited sale in June.
The SBGZ009 draws on these previous creations but differs as it is Grand Seiko's first use of the birch pattern on a watch's case. The limited-edition timepiece has been crafted by Micro Artist Studio, a luxury atelier based in Shinshu, Japan, with only 50 pieces for sale at select boutique stores.
Offering a new look without straying too far from the things that have made Grand Seiko a household name in the world of watchmaking, the Tentagraph's deep blue colored dial is inspired by Mount Iwate, a natural landmark located near the Grand Seiko Studio Shizukuishi.
The Grand Seiko SBGD213 is this season's limited-edition jewelry masterpiece. The 'Blue Lion draws inspiration from Grand Seiko's logo, which was introduced in 1960 on the first ever Grand Seiko watch that boasted a gold lion coin on its case back. Only eight pieces will be available in select boutique stores worldwide.
A closer look at the Life of Arnold

Arnold Schwarzenegger's rise from the small village of Thal in his native Austria to one of the most influential people in the world has captured the attention of people across the globe for decades, no doubt due to his unmatched versatility.
Netflix's upcoming three-part documentary, ​' Arnold,' will chronicle Schwarzenegger's journey from the countryside of Austria to the highest echelons of the American dream. It will cover everything from his days pumping iron to his triumphs in Hollywood, his time governing the state of California, and the joys and turbulence of his family lived in a tale that matches his larger-than-life persona.
Expect candid interviews with Arnie, discussing the three pillars of his life; fitness, film and politics, as well as never-seen-before footage and the key talking points of a life like no other.
The once-best restaurant in the world reopens its doors
When the Spanish chef Ferran Adrià closed the Michelin three-star El Bulli in 2011, it was at the height of its powers. As such, the announcement sent shock waves through the culinary industry. But now the restaurant, long regarded as one of the best in the world, is getting ready to reopen—as a museum.
In June, Adrià will open El Bulli 1846, a space that aims to preserve the restaurant's legacy and function as an experimental laboratory, in line with what the establishment once was.
Located in the Cap de Creus nature park, situated in the far northeast corner of Catalonia, visitors can return to the culinary history site. Still, they will need more time to eat at El Bulli. Adrià told the Spanish newspaper El País. "El Bulli will be seen just as it was. The people who knew it would be moved. Nothing will be eaten. It is important to keep the legacy of what happened."
Festival season kicks into gear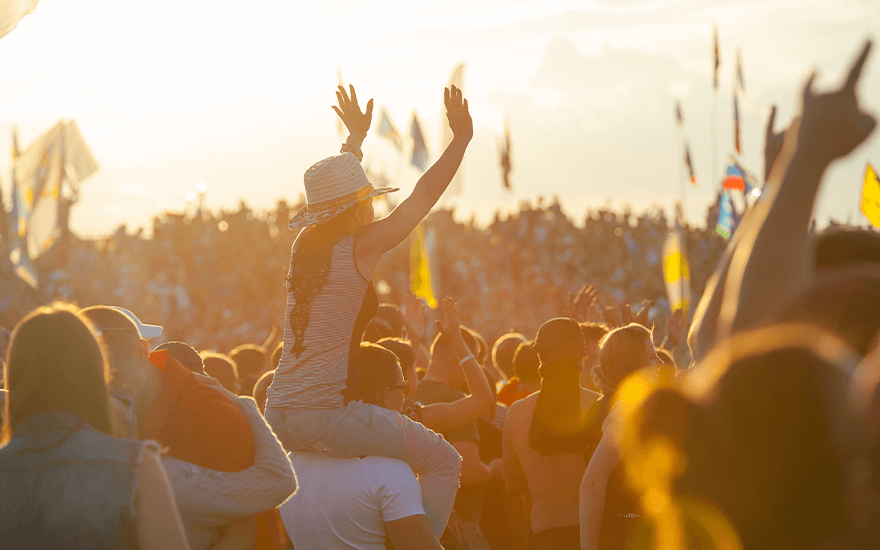 It's that time of the year again when lovers of music, arts and the entertainment sphere come together, usually in a field sporting wellies – if you're in the UK – ready to embrace the return of the festival season.
The headline act of June comes towards the end of the month; Glastonbury. Now one of the largest music festivals in the world and has been a cultural phenomenon since 1970. Arctic Monkeys, Elton John, Guns n' Roses and Lizzo are among the top performers, while there are 32 areas – each with their own identity – to explore across the weekend.
Although admittedly commencing in May, Primavera Sound in Barcelona runs until the fourth day of June; the Isle of Wight Festival starts on the 15th, while Hyde Park hosts its yearly offering on the 24th.
Want something different? Try Meadows in the Mountains: situated in Bulgaria's Rhodope Mountains and now entering its ninth year, this celebration combines captivating music from European artists with activities like yoga classes, art installations, and workshops.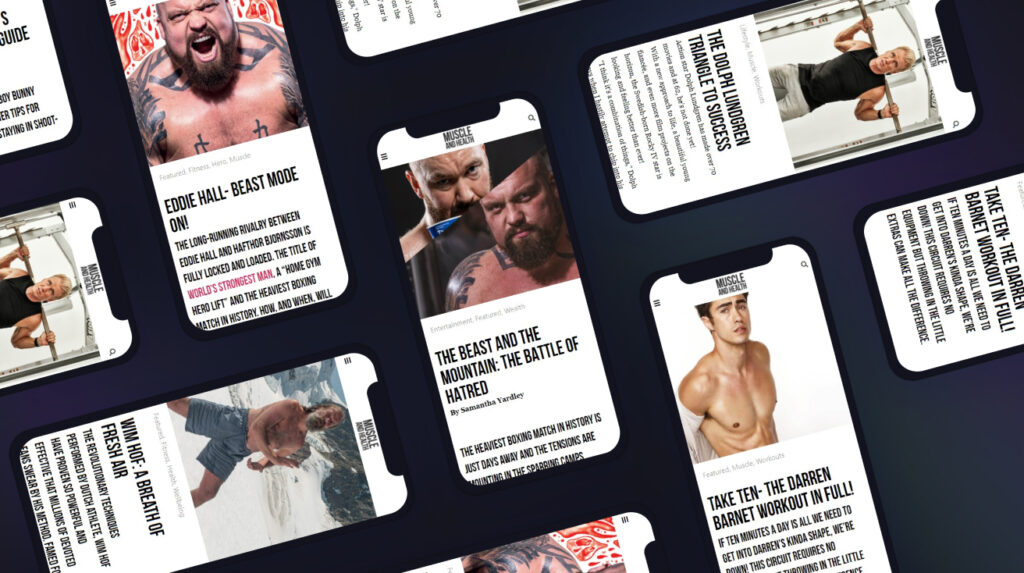 get all the latest mucle, health and wealth news delivered straight to your inbox