Virtual Reality Fitness in The Metaverse By Stephen Prior 
VR technology is finally consumer ready, and it's growing rapidly. Due to changing gym and fitness habits over the past two years, today's gym-goers simply put on their VR headset, enter the Metaverse, and are instantly transported to their gym of choice.  No need for a gym bag or communal showers.
The Metaverse, is a virtual universe allowing you to connect to people and spaces as a virtual customizable avatar and is opening opportunities' way beyond just social and gaming experiences. VR Fitness is one major example.
There are a number of big players in the space ranging from Meta (formerly Facebook) who are mobile VR-focused (Quest 2 Headset) and Valve (PC-compatible Index Headset) along with HTC (Vive Headset). 
VR fitness experiences range from a full virtual gym in games such as FitXR, to swinging virtual lightsabers and slicing blocks to music in Beat Saber. Players are finding that they are burning calories and getting fit, with players reporting to have lost pounds from regular gaming sessions. As well as the physical and aerobic improvements, exercise is great for wellness and self-confidence.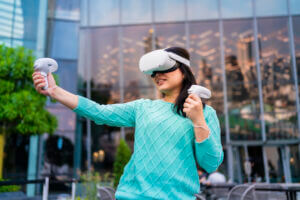 Users can take their VR experience to the next level with accessories aimed at VR fitness including tennis rackets and golf clubs that can be attached to VR controllers like etee to really immerse themselves in the experience.  
Once you decide what fitness experience is right for you, ensure your workout space is set up safely to get your sweat on.  In order to move around your virtual gym, without walking into walls, you'll need to set parameters by mapping out the play space and then you're ready to go!
Room scale VR is a style of VR that means you're not standing still on the spot but moving around a large virtual play area that you can map in your own room. Mapping enables you to avoid getting too close to your walls, making for a short-lived session after stubbing your toe or punching a hole through the wall. 
SteamVR compatible headsets can be combined with etee Controllers available for preorder now.
etee by TG0 has been developing VR controllers of a smaller form factor that complement Virtual Reality fitness. etee has a specialized surface that can easily be wiped down to keep the surface clean plus a small design that fits easily into the hand, helping to avoid straining muscles with the repetitive motions used in rhythm and fitness games.
Related Articles: VR Fitness: The best Virtual Reality Workout Games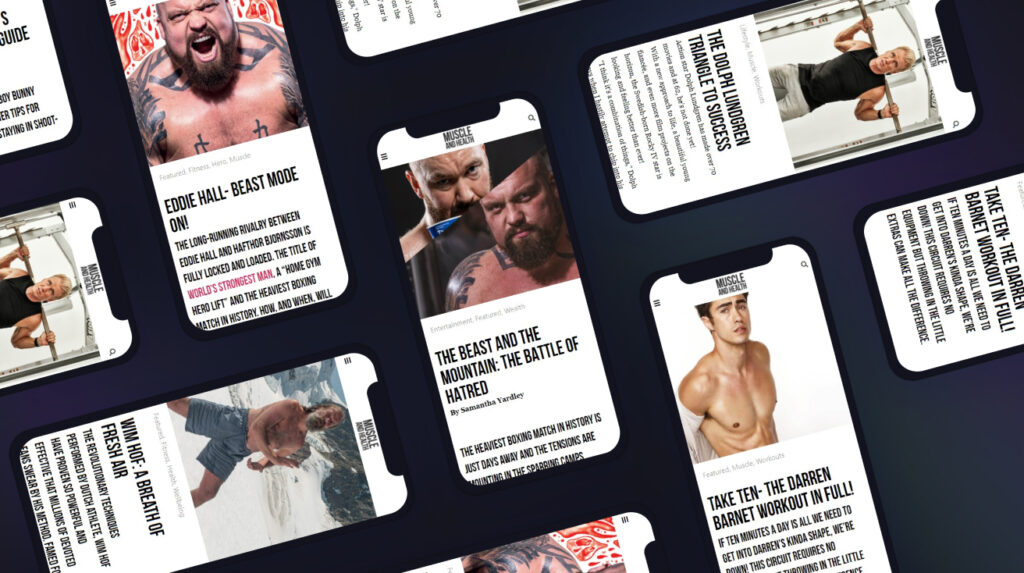 get all the latest mucle, health and wealth news delivered straight to your inbox