By Jack Franks
Fitness fanatics are a ballache to buy for. When Christmas comes around, supplementing the annual gym membership or sourcing top-of-the-range running kit can seem like mission impossible, right?
But, don't sweat it (not even for a moment).Muscle and Health sent its team of go-getting, gift-hunting elves out to dig deep among the piles of prezzies and reveal the 20 most useful Christmas wellness gifts for gym lovers, no matter their sport of choice.
Let's dive in.
For the Home Workout Warrior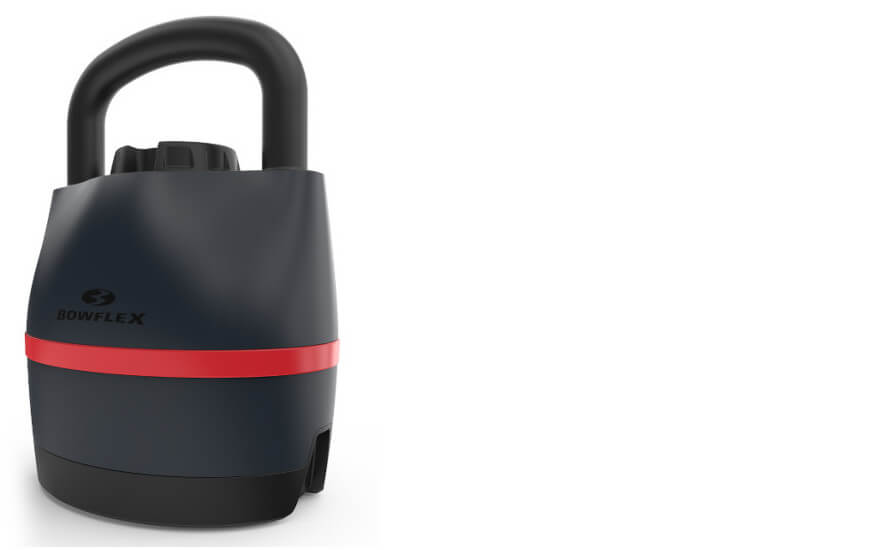 Introducing the one-of-a-kind Bowflex SelectTech 840 adjustable Kettlebell. This remarkable gym equipment combines the functionality of six different kettlebells into a single unit. Designed for people of all fitness levels, this amazing piece of kit guides you from a beginner to an expert with its six gradual weight options ranging from 8 to 40 lbs (3.5kg to 18kg). Say goodbye to tedious weight adjustments—swiftly turn the selector dial to switch between your desired weights and you're away.
Kettlebells are hailed as a fantastic all-around equipment choice as they seamlessly blend cardiovascular exercise with strength training, delivering a highly effective workout experience.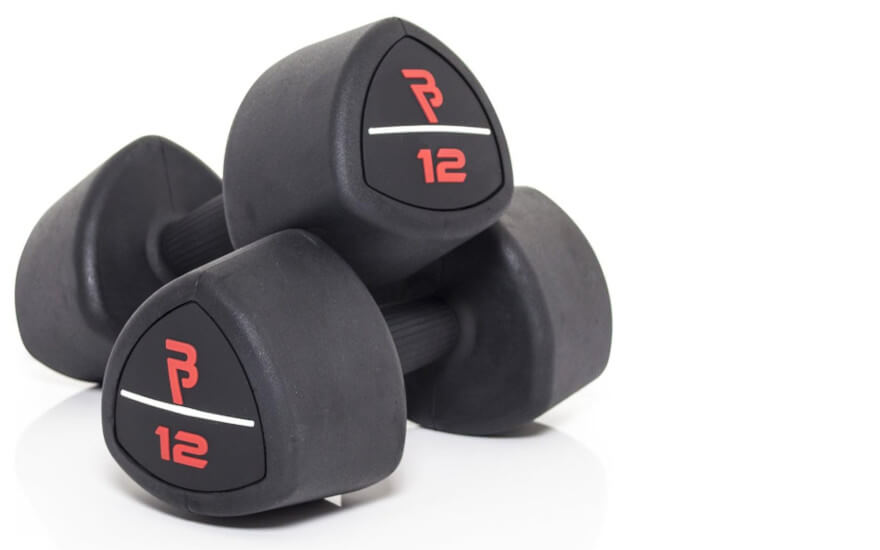 These durable workout pals are here to save the day and protect your equipment, storage racks, and floors—they're the superheroes of gym gear. These rubber dumbbells come equipped with a textured rubber finish built to withstand the scuffs and damage from intense workouts. So you can say goodbye to worrying about leaving marks on your floors or scratching your gear.
Thanks to their thick rubber heads and sturdy one-piece design, they're quieter than your typical iron weights, and there's no need to worry about the clanging and banging during your sets. Yes, these dumbbells are as stealthy as a ninja.
Sporting straight knurled handles that give them a barbell-like vibe, the knurling provides a superior grip and ensures better handle contact throughout your lifts.
The 2.5kg to 10kg range boasts a handle diameter of 32mm, giving you that comfortable familiarity even as you progress, and if you're lifting heavier and exploring the 12.5kg to 50kg range, fear not. The handle diameter bumps up to 34mm, keeping that consistent feel no matter how much iron you're pumping.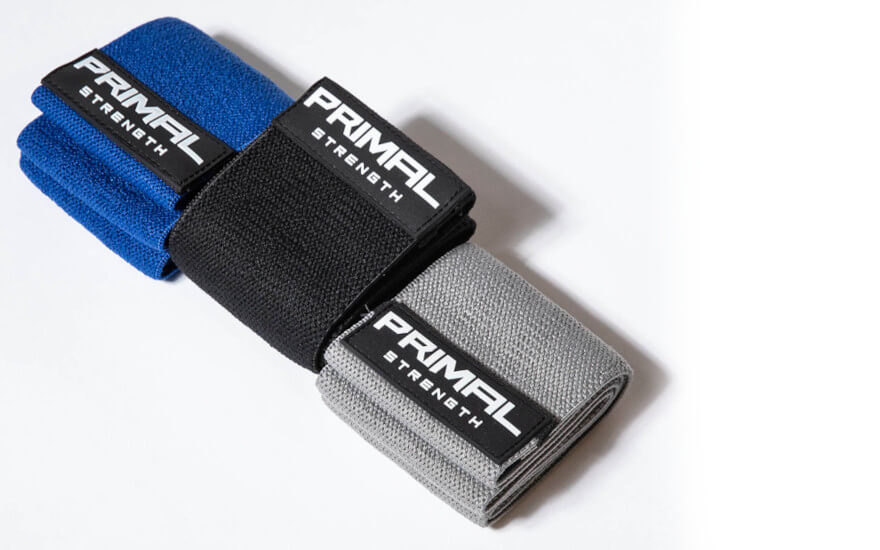 PRIMAL is coming in hot this Christmas with a lineup of top-notch strength, cardio, and free-weight equipment that will rock your workouts like never before. Whether you're a regular gym-goer or a weekend warrior, PRIMAL has your back with premium gear designed to take your fitness game to the next level.
It's not just about the fancy design—this is the real deal. PRIMAL's strength training equipment helps everybody improve their Health and wellbeing. PRIMAL knows that variety is the spice of life, especially when it comes to working out. The brand offers diverse options, from cardio machines to free weights. No matter what exercise gets your heart pumping, these legends have the gear to make it happen. So go ahead, break a sweat, and discover a new fitness level with PRIMAL.
From weight sets and benches to cardio equipment and more, PRIMAL's home gym packages are the perfect solution for anyone looking to take their training to the next level. 
Whether you are looking for a few accessories to spark your core into life or go all out and set up your rack, PRIMAL has it all. Give the gift of strength this Christmas. 
Shop the PRIMAL home packages here.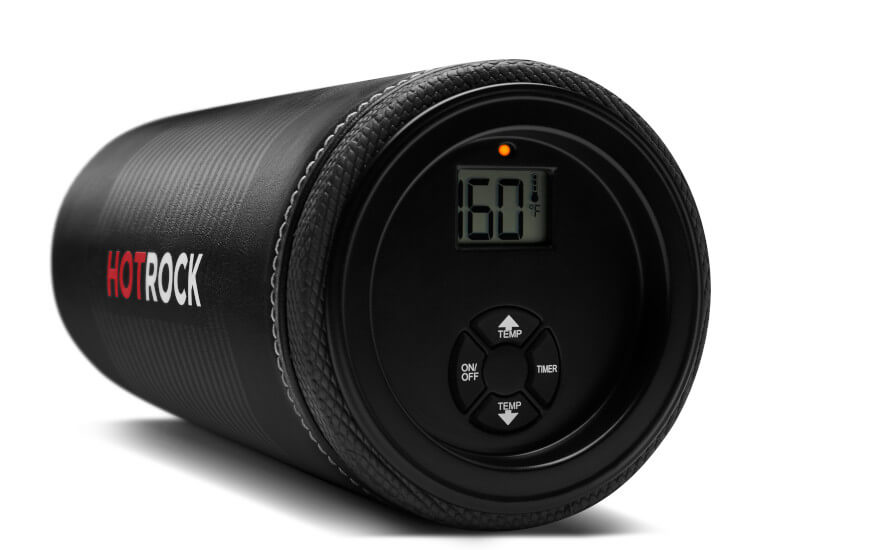 The HotRock foam roller from Medrock is your new go-to for soothing pain relief. With its ultra-heated design, this innovative foam roller takes things up a notch, delivering intense heat and therapeutic pressure to help ease your sore muscles. What makes it even more impressive is its ability to reach a maximum temperature of 175°F and maintain that heat consistently. Now, that's sure to warm you up in the wintery weather!
The benefits of using the HotRock continue beyond pain relief. It decreases soreness, improves mobility, improves flexibility, and promotes relaxation. So whether you're a dedicated gym-goer or enjoy staying active, the HotRock is the perfect device to incorporate into your post-training or workout routine.
With the HotRock foam roller, you can experience the simple and effective relief that heat and pressure provide. Give your muscles the care and attention they deserve with this remarkable roller from Medrock. 
It's time to say goodbye to discomfort and hello to a more relaxed and mobile you. No one wants to be sore at Christmas, after all.
Buy the MedRock Heated Foam Roller here.
For the Gadget Guru
We all know that our power and pace can suffer as our bodies heat up during intense workouts. But fear not because the CORE sensor is here to help. Providing you with instant feedback on your core body temperature enables you to adapt and optimize your performance when things start to heat up.
Its ability to continuously and accurately measure core body temperature while on the go sets the CORE sensor apart. No more guesswork or reliance on outdated methods—this wearable device revolutionizes how you monitor your body's response to exercise—serving up valuable insights in real time.
Say goodbye to poor performance and hello to peak efficiency. With the CORE sensor as your trusty companion, you can unlock your full potential and take your athletic achievements to new heights heading into the new year.
Buy the CORE Sensor Body Temperature Monitor here.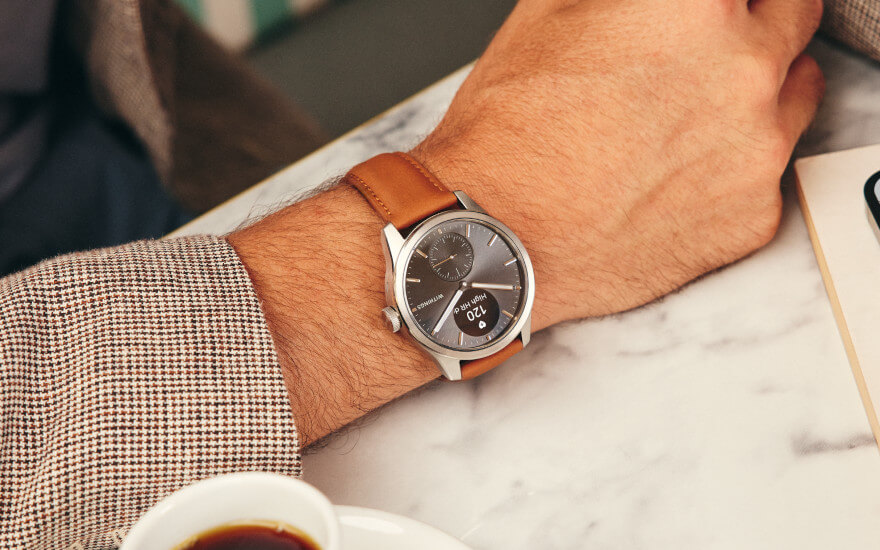 This elegant watch seamlessly combines classic design with modern functionality, making it the perfect choice for those who prefer a traditional look but still crave the capabilities of a smartwatch.
The ScanWatch is not just a pretty face. It tracks your health and fitness needs, providing valuable insights and data to help you stay on your wellness journey. From monitoring your steps and heart rate to measuring your SpO2 levels, this watch has you covered.
While the ScanWatch's small screen may be limiting, fear not. The Withings Health Mate companion app shows you a wealth of additional details about your overall Health. Glancing at your smartphone, you can access a comprehensive overview of your stats and progress. Dive deep into your step count, view your current heart rate, examine SpO2 data, and gain valuable heart rate information.
Here's the best part: the ScanWatch's battery life is phenomenal. With its long-lasting power, you can enjoy weeks of use on a single charge, allowing you to focus on what truly matters without constantly worrying about recharging.
This holiday season, give the gift of comfort and awareness with OpenFit. The revolutionary open-ear design of OpenFit is the perfect present for any active listener in your life. Whether they're conquering a holiday 5k, commuting to work, or simply enjoying their day, OpenFit provides the ultimate combination of comfort and situational awareness.
With OpenFit, your loved ones can stay fully immersed in their favorite tunes while remaining aware of their surroundings. The unique signature design ensures all-day listening without compromising comfort, making it the ideal companion for any adventure.
Say goodbye to worries about battery life cutting short their listening experience. OpenFit's protective charging case keeps their earbuds powered for up to 28 hours, guaranteeing they never miss a beat.
Surprise your loved ones this holiday season with the gift of a next-level audio experience. Whether they are fitness enthusiasts, passionate about music, or simply seeking a more comfortable listening experience, OpenFit is the perfect gift for everyone.
With the Backbone One, you can enjoy a vast library of over a thousand mobile-native and next-gen games. That's right—even games available on the new Xbox Series X and PS5 consoles can be played on your phone. Connect your phone to the Backbone controller and embark on an immersive gaming adventure.
Immerse yourself in the action, compete with friends, and easily conquer new challenges. The Backbone controller provides precise control and responsiveness, ensuring every move you make is executed flawlessly. With the Backbone controller, you can unleash your gaming potential wherever you go; whether you're on a long trip, waiting for your next holiday gathering, or simply relaxing at home, don't miss a moment of gaming excitement.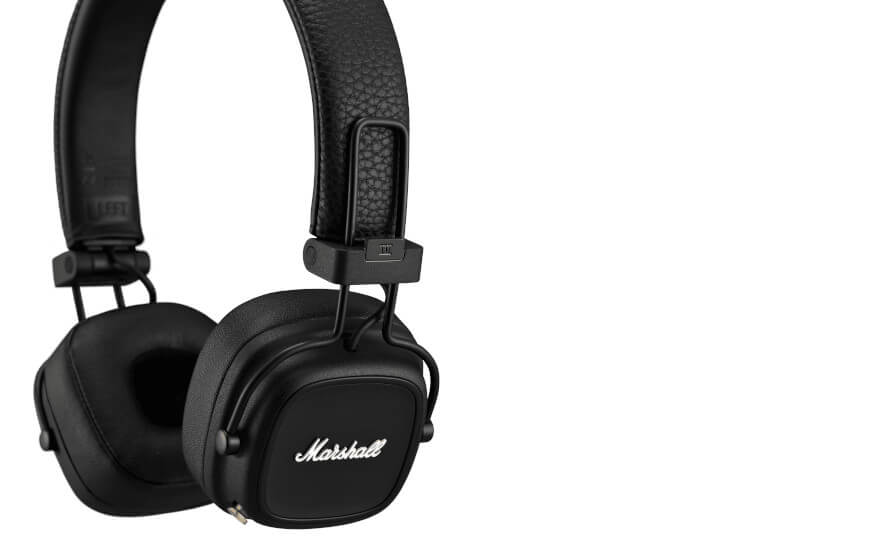 Give the gift of a superior audio experience with the Major IV headphones. The perfect choice for any audiophile on your list, boasting an improved ergonomic design that keeps you comfortable during long listening sessions, whether you're unwinding at home or out on a festive walk.
With an impressive 80+ hours of wireless playtime, the Major IV headphones will keep you grooving all season long. And don't worry about running out of juice. Just 15 minutes of charging gives you an impressive 15 hours of listening time, so you'll never miss a beat.
Indulge in the ultimate audio experience and rediscover your favorite tunes like never before. The Major IV headphones provide crystal-clear sound so you can hear every beat and note with stunning precision.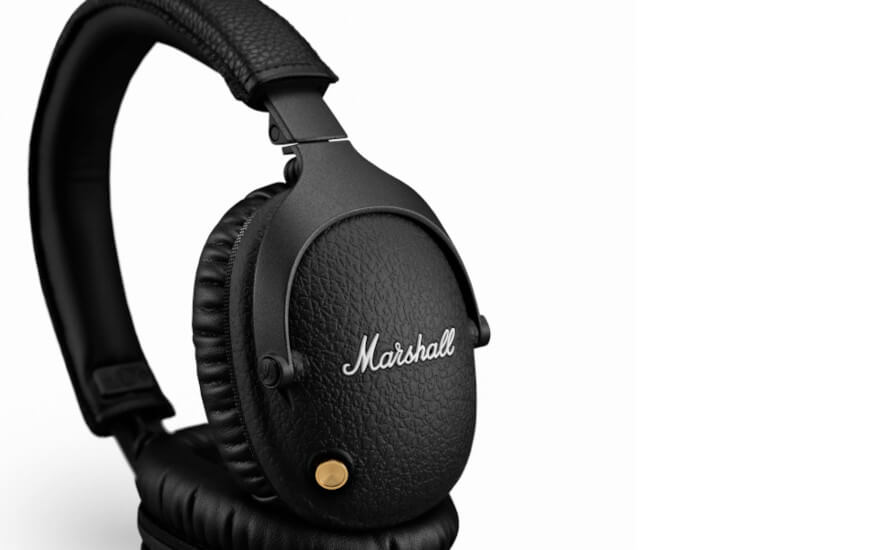 Engineered for all-day listening, these headphones are designed to keep up with your musical journey. With up to 30 hours of wireless playtime featuring active noise canceling, you can indulge in uninterrupted audio bliss. And for those times when you want to conserve battery, you can immerse yourself in up to 45 hours of playtime without noise canceling, ensuring you never miss a beat.
Experience the freedom to escape into your favorite tracks without distractions. With Marshall's state-of-the-art active noise-canceling technology, you can silence the outside world and get lost in the music like never before.
Treat yourself or your loved ones to these outstanding headphones and unlock a world of immersive sound. With up to 30 hours of wireless playtime and advanced active noise-canceling technology, you can enjoy music anytime and anywhere without boundaries.
These earphones are available in sleek black or elegant white and offer a genuinely unbeatable audio experience. Smaller than your average earbuds, they house powerful graphene drivers that deliver unparalleled musical reproduction with incredible detail and authenticity. 
With an impressive battery life of up to 45 hours, these earphones will keep up with your busy lifestyle. From your morning commute to your evening workout, you'll never miss a melody or skip a beat. Plus, with various EQ settings, you can customize your audio to suit your preferences and elevate your listening experience.
Not only do these earphones offer exceptional performance, but they also prioritize comfort. Weighing in at a mere 4.6g, these nifty headphones provide a featherlight fit that allows you to wear them for hours without discomfort. 
Say goodbye to bulky headphones and embrace a minimalist approach without sacrificing sound quality.
This mini marvel is designed to easily make their favorite shakes, smoothies, soups, and juices, making it the ideal gadget for those constantly on the go.
Enjoy the perfect blend of power and portability. It's the ideal size for any kitchen or gym bag, making sure that delicious hit of nutrition is always within reach. Whether they're hitting the gym or heading to work, they can rely on this blender to fuel their day.
Not only does this blender prioritize convenience, but it also keeps the planet in mind. The two included bottles are made from Tritan Renew. This material contains 50% certified recycled content, so by gifting this blender, you're promoting a healthy lifestyle and contributing to a greener future.
Simplify their daily routine and make healthy living a breeze with Smeg's blender. Surprise your loved ones this Christmas with a gift of convenience and sustainability.
For the Sober Sportsman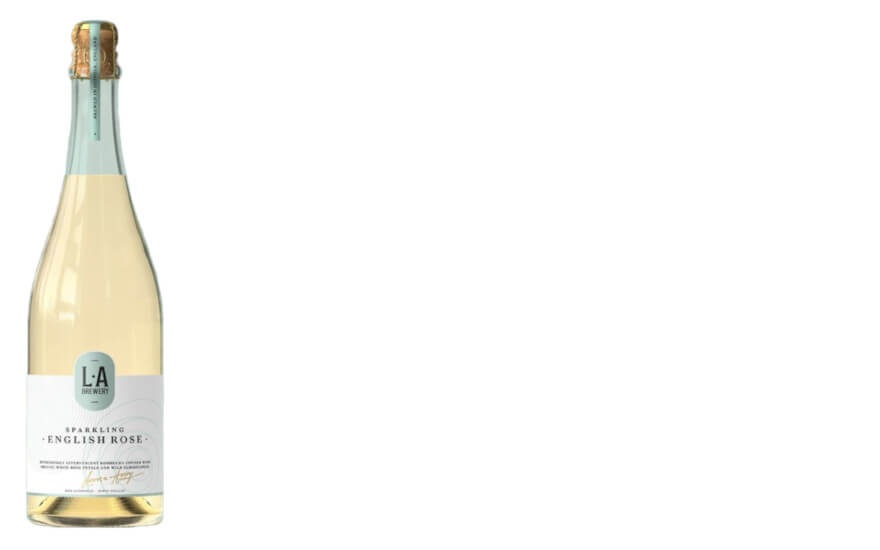 Crafted carefully, this kombucha non-alcoholic wine begins with a tangy blend of Assam and white monkey green tea, providing a delicate and refreshing base. 
Infused with organic white rose petals and wild elderflower, the flavors flourish with floral elegance, creating a truly enchanting experience for your taste buds. Please don't settle for the ordinary when you can savor extraordinary moments with our champagne-inspired kombucha. 
Elevate your celebrations and create memories with a drink that embodies refinement and elegance. Delight in the delicate complexity of flavors, allowing this drink to add sparkle to your festive gatherings. This Christmas, raise your glass to moments of indulgence, joy, and the artistry of refined taste.
Imagine a Christmas with no hangovers. CleanCo has been on a mission to bring the enjoyment, fun and flavor that come with your favorite drinks and cocktails without the alcohol. CleanCo is an ideal gift for those looking to stay sober over the festive season, featuring a range of whiskey, rum, gin and tequila alternatives.
With less than 18 calories per serving and completely sugar-free, you can indulge in guilt-free sips that won't derail your health goals. This is a refreshing experience that will keep you feeling good throughout the festivities.
As per CleanCo's ethos, this genius elixir will empower you to embrace a life less wasted on hangovers and discover the world of non-alcoholic spirits. These alternatives offer all the taste and complexity of your beloved cocktails without the harmful effects of alcohol. Celebrate this Christmas with the perfect blend of flavor, enjoyment, and well-being.
For the Fashion Fanatic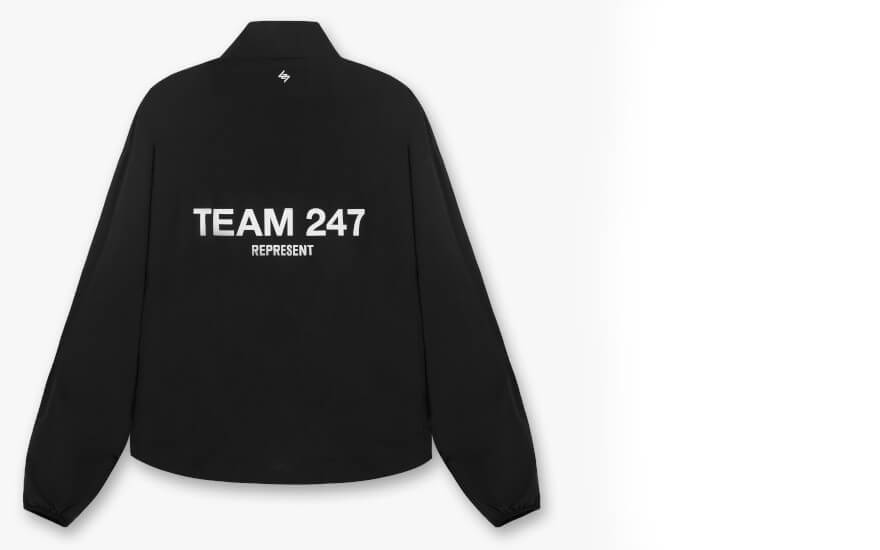 The Represent 247 range extends the beloved Represent mainline; this collection merges classic aesthetics and premium quality with optimal functionality and active performance.
Every garment has been meticulously engineered to enhance your performance, crafted with sweat-wicking, durable, and breathable materials. Expect the best as you push your limits and strive towards your fitness goals.
Represent's refined fit and minimalist approach to activewear doesn't compromise functionality either. From running errands to tackling marathons, these pieces seamlessly transition from casual wear to high-performance gear without missing a beat.
Don't settle for ordinary activewear this Christmas. Treat yourself and your loved ones to professional-grade gear that looks good and performs exceptionally well. Experience the perfect balance of comfort and performance and maximize your potential with the Represent 247 range.
Shop the Represent 247 Collection here.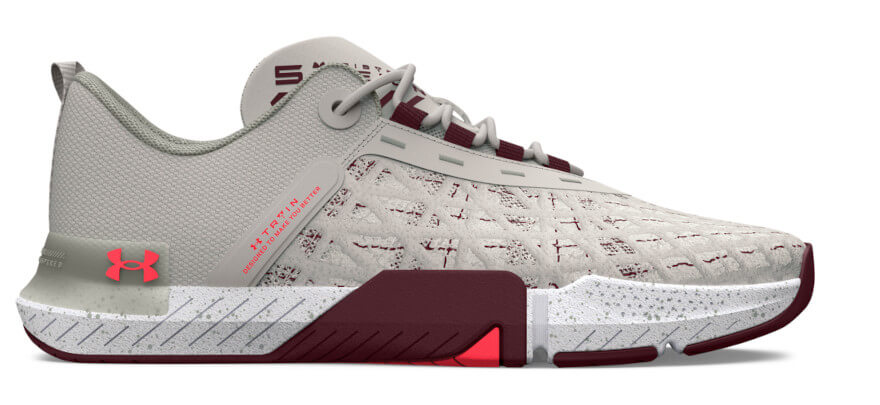 The Under Armour TriBase Reign 5 is the ultimate versatile shoe with stability for various cardio and weight exercises. Engineered to perfection, this solid and functional piece of footwear will take workouts to new heights for anyone lucky enough to receive this as a Christmas gift.
Featuring a durable base, the Reign 5 provides a solid foundation for every movement. The sock-like wrap-around upper ensures easy slip-on and off functionality, adding convenience to your workout routine. At the same time, the thick, blocky midsole offers exceptional support, allowing you to tackle any exercise with complete confidence.
Designed with your comfort in mind, the Reign 5 is highly breathable, featuring layered mesh material that prevents your feet from getting sweaty during intense workout sessions, keeping you feeling fresh and focused.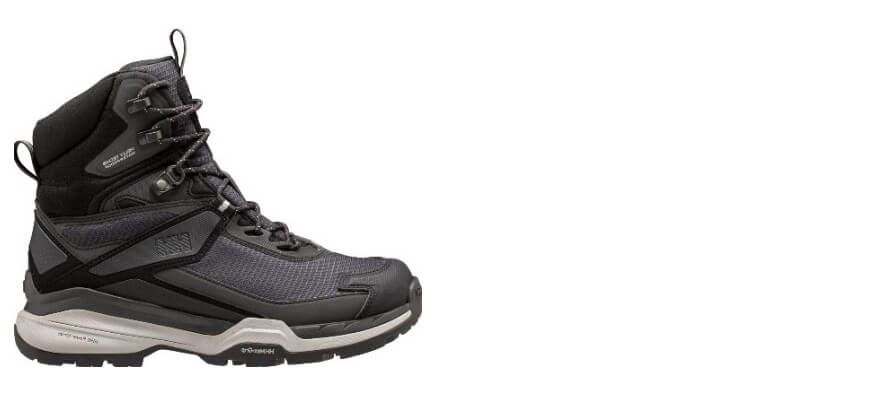 This Christmas, go that extra mile by getting your fitness-loving friend a pair of Helly Hansen Montragon HT trekking boots. With winter firmly upon us, this new addition to Helly Hansen's footwear collection is set to revolutionize backpacking and longer hikes.
Designed with the outdoor enthusiast in mind, the Montragon HT is equipped with HH® Arch-Brace TPU plates strategically placed for maximum support. 
One plate is positioned between the outsole and midsole, while the other is just beneath the foot's arch. This innovative design ensures a lightweight feel without compromising on protection, and with the perfect amount of stiffness, you can confidently carry heavier packs and navigate challenging terrain without limitations.
Experience unparalleled comfort and stability with the Mondragon HT's taller construction. Providing added ankle protection, this boot keeps you secure on your adventures. 
The precisely engineered eyestay offers additional support, ensuring a snug, customized fit tailored to your needs.
Buy on Helly Hansen here.
For the Gym Gals
Give the perfect gift to the early morning gym goer—Claire Hill's Huggies and studs. Designed for those who are always on the move, these earrings are a stylish and convenient accessory worn during workouts and even while sleeping.
Crafted from a base metal of 100% recycled 925 sterling silver, these earrings are eco-friendly and suitable for sensitive ears. The gold pieces feature a thick 14k gold plate, five times thicker than a standard gold plate. With this level of durability, you won't need to worry about sweat ruining them during intense workouts.
Choose from various styles, all priced at £68 and under, with most styles even under £50. 
Whether it's a classic hoop or a dainty stud, there's something for everyone's taste and preference.
Shop the Claire Hill range here.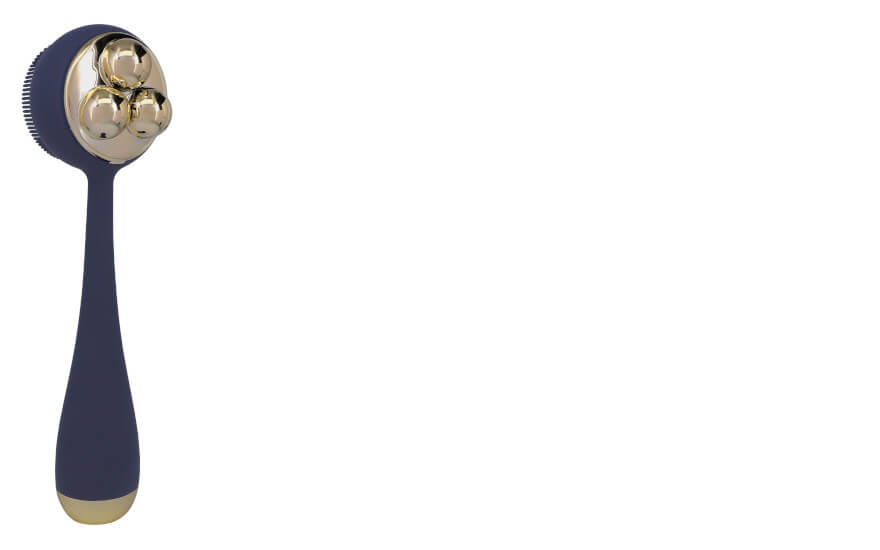 Say hi to the ultimate body care tool with the award-winning PMD Clean Body. Recently recognized as the Best Body Care product in the Health & Wellbeing Awards, this innovative device is a game-changer.
The waterproof PMD Clean Body features the brand's patented SonicGlowTM technology, harnessing over 7,000 vibrations per minute. This powerful technology effectively breaks down debris caused by sweat within the pores, providing a deep and thorough cleanse. Say goodbye to spots, blackheads, and ingrown hairs, as this device helps reduce their formation.
Not only will your skin look clearer, but the PMD Clean Body operates at the perfect frequency to lift, firm, and tone the skin. Oh yes, the PMD Clean Body boasts all the benefits of enhanced collagen production, giving your skin a youthful and radiant appearance.
Treat your loved ones to the ultimate body care gadget this Christmas. The PMD Clean Body is a perfect gift for anyone who wants to achieve clear, glowing skin.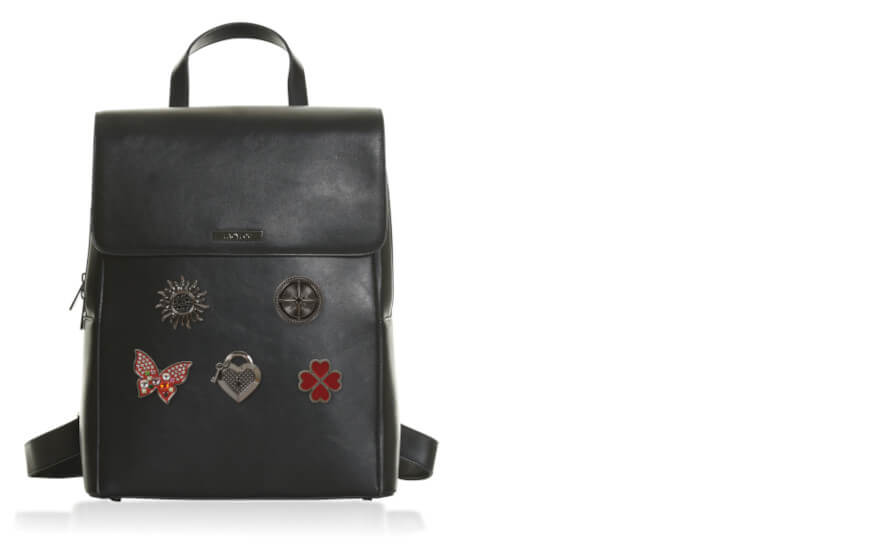 Surprise your loved one with the elegant KiKi backpack. Designed with practicality and style in mind, it's the perfect companion for those who are always on the go.
Featuring adjustable shoulder straps, the KiKi backpack ensures a comfortable fit for any wearer. The iconic keyring leather strap adds a touch of sophistication, keeping keys easily accessible.
The KiKi backpack offers a customizable touch with its ability to hold five interchangeable charms (sold separately). This allows the recipient to personalize their backpack and showcase their unique style. 
Plus, it's possible to add extra accessories or straps to enhance the bag further (sold separately).
Inside, the backpack boasts internal pockets, providing convenient storage for smaller items. The magnetic closure ensures easy access while keeping belongings secure.
Buy the Lacylou London Kiki Backpack here.
Shop the full Lacylou bag range here.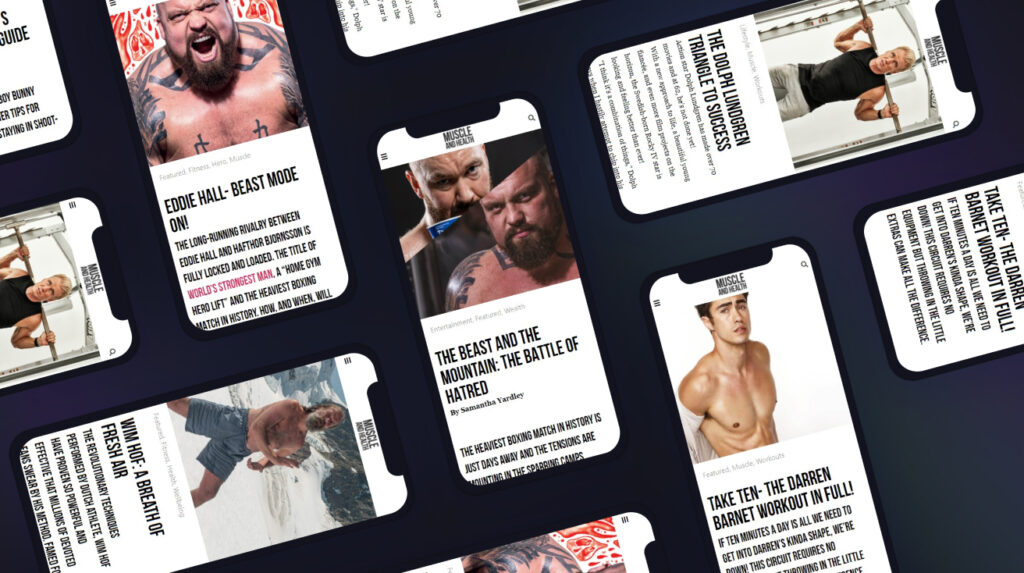 get all the latest mucle, health and wealth news delivered straight to your inbox