By Matthew Currington
Home gyms have become an attractive alternative for those working from home who want the convenience of exercising in their own private space.
So much so, Google searches for 'home gyms' peaked at the beginning of the month, following a recent survey by YouGov that found health and fitness continue to be the number one resolution in 2022. 
 With this in mind, Technical Director, Matthew Currington at The Lighting Superstore, offers his top tips if you're looking to create your gym at home this year.  
Planning ahead
The first step in creating your home gym is checking whether you need planning permission.
 If you're looking to convert spaces such as your garage and keep its current structure, you should not need to obtain planning permission. However, if the space is separate from the central part of your house, you will need to apply for a change of use.
 Converting an outbuilding in your garden, to avoid planning permission, needs to be under 15 square meters and provide no extra sleeping accommodation. More information can be found on the planning portal, which covers all aspects of planning permission needed in England and Wales.
 Additionally, if you're looking to use your home gym as a potential habitual space for the future, you may need to consider certain building regulations such as insulation, structural safety and electrical work. This might seem like a lot of work but it can add potential value to your property. According to recent research, houses with gyms have sold for as much as 44 percent more than the average house price in the UK.
Flooring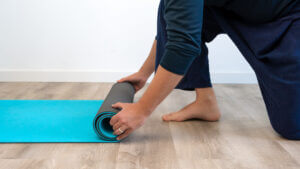 Flooring is a vital part of designing your home gym, as certain flooring is more suited to different types of workouts. With many options to choose from, you need to find one that is the best option for your space.
 A popular option is rubber flooring, due to its great durability, which is perfect for lifting heavy weights. Rubber flooring is easy to clean, has slip prevention and has a bouncy feel to help you to avoid potential injury.
'Flexercise' was one of Pinterest's biggest trend predictions for 2022 as people search for more low-impact and intensity workouts, and for this foam flooring is best. Foam flooring is great for those with smaller budgets and perfect for your first home gym design. Foam tiles require zero installation, simply interlock the tiles and you have your own gym flooring which you can customize to suit any size space.
Lighting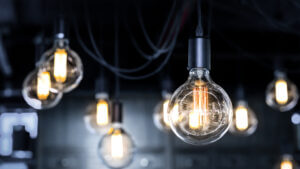 Incorporate as much natural light into the space as possible. Fluorescent lighting is prone to flickering and causing headaches, not what you want while working out, as this could lead to injury. 
 Position any heavy gym equipment towards the natural light, such as your treadmill or bike, so you're looking out of the window. If possible, amplify natural light by installing large mirrors to bounce the light across the room and strategically place them to reflect light into dark corners.  
 If natural lighting is limited, install LED lightbulbs that can mimic natural light. Lightbulbs that have a CCT (Correlated Color Temperature) of 5000K-6500K are the closest to natural light. 
Gym Equipment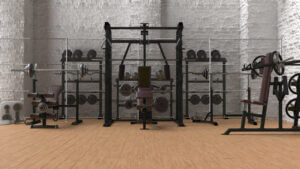 The equipment for your home gym will highly be dependent on the type of workouts you want to do, your budget, and how much space you have.
Due to the pandemic, more and more people are investing in home gym equipment, cardio equipment such as bikes or treadmills are typically expensive so it's worth doing your research so you can find out which brands suit your budget best.
If price is a big concern, shop around to find the best deals. Also, be sure to check local ads or Facebook Marketplace as these can be a great place to find second-hand equipment. However, be aware that this will not come with the warranty and aftercare that new equipment does.
One space efficient piece of equipment to consider for any well-equipped home gym is the kettlebell, read on with our ESSENTIAL LOCKDOWN EQUIPMENT- KETTLEBELL edition.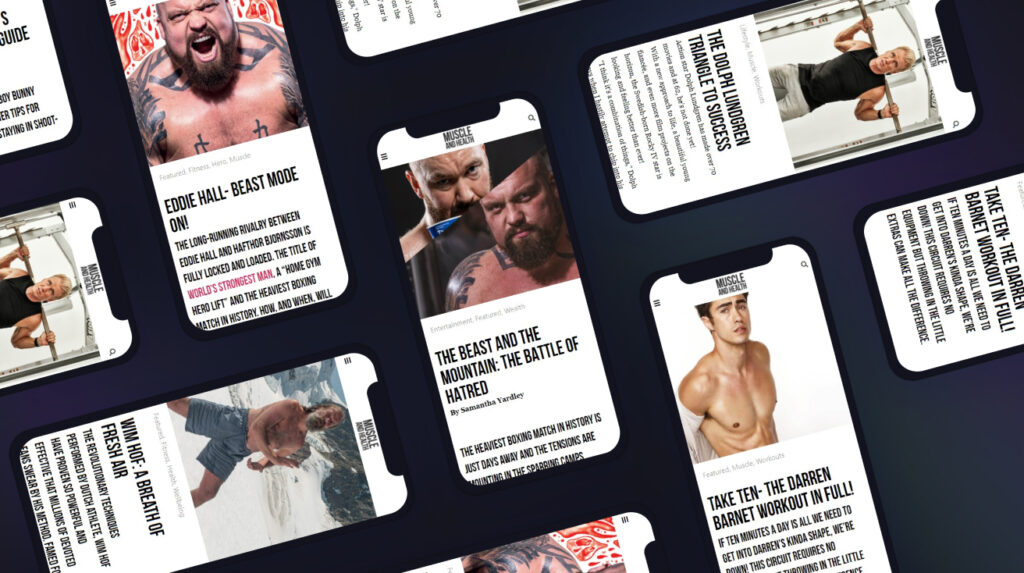 get all the latest mucle, health and wealth news delivered straight to your inbox