Your favorite fruit just got even more scrumptious! Transform the fruit bowl staple into nourishing and delectable desserts with these freezer-friendly recipes. Caution: mouthwatering sensory overload in progress with our Banana Recipes. 
Bananas are nature's perfectly pre-packaged, potassium-filled, and healthy on-the-go snack or dessert option. Cost-effective and readily available, the fruit favorite is jam-packed full of essential nutrients, making them a staple for the health conscious.
Whilst bananas do contain a relatively high number of calories compared to other fruits, they're abundant in fiber to help contribute to healthy blood sugar levels and improve digestion. The favorable levels of resistant starch (especially prevalent in unripe versions) aid with increasing beneficial bacteria in the gut and helps you feel fuller for longer.
Known for providing a healthy dose of potassium, bananas can provide up to 10% of the DV which can help lower blood pressure, reduce the risk of heart disease, and aid kidney function. 
A serving of bananas also provides antioxidants-a-plenty, containing flavonoids and amines to help prevent free radical damage and reduce the risk if developing degenerative illnesses. 
That should be all the coercion you need to try your hand at these lip-smacking banana masterpieces courtesy of vegan cookbook author and food blogger aficionado, Marly McMillen.

Banana Nice Cream Recipe
Transform bananas into creamy smooth nice cream. A healthy alternative to ice cream, this frozen dessert is a quick and tasty go-to favorite. Make it plain or try some different flavors like chocolate or strawberry.
Serves: 2
Ingredients
2 cups sliced frozen bananas 

1 tsp maple syrup (optional)
Flavor Options
Vanilla: 2 tsp vanilla extract

Chocolate: 2 tbsp cocoa powder

Strawberry: 1 cup frozen strawberries
Add frozen bananas to a blender along with any flavorings. Let it sit for 2 minutes for the bananas to soften slightly. 

Pulse until light and fluffy, stopping occasionally to wipe the sides of the bowl. 

Serve immediately for soft serve-texture or freeze and serve in scoops.

For ice cream texture, spoon into an airtight container, cover, and freeze for 3 hours. Remove from the freezer for 

10 minutes

 to soften, scoop with an ice cream scoop, and serve with your favorite toppings. Stores in the freezer for up to 2 months, but best when eaten within the first week.
Kcals: 143
Carbs: 37g
Protein: 2g
Fat: 1g
Frozen Banana Bites Recipe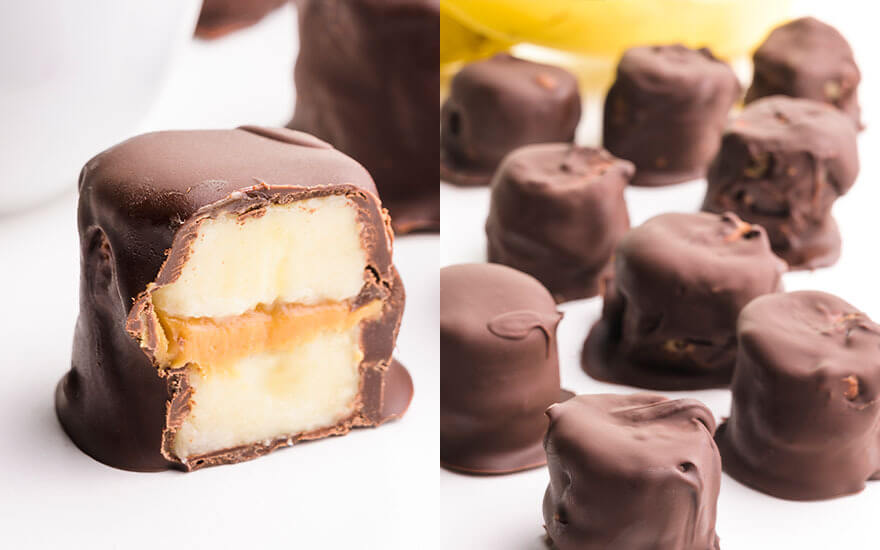 Coated in health-abundant extras like peanut butter, ground flax seed, or trail mix and then dipped in chocolate. Keep in the freezer it for a nutritious on-the-go cooling snack. 
Serves: 20
Ingredients
3 medium bananas

¼ cup creamy peanut butter

1 cup 

dairy-free chocolate chips

1 tbsp coconut oil

Peel and cut bananas into ¼" slices. 

Spread peanut butter on a slice and place another on top (like a sandwich). Put on a tray and freeze for 15 minutes.

Microwave chocolate chips and coconut oil for 30 seconds. Let sit for a minute and then stir. Repeat until the chocolate is melted.

Place a piece of waxed paper on a tray. Dip each sandwich in the melted chocolate and arrange on the tray.

Return to the freezer for 15 minutes. Transfer to a freezer bag and store for up to 2 months.
Kcals: 89
Carbs: 10g
Protein: 2g
Fat: 5g

Lean Green Banana Smoothie Recipe
Add energy to your day with this wholesome green smoothie. It's full of phytonutrients from power greens and fruit. Delicious and healthy, a daily smoothie is a game-changer!
Serves: 3
Ingredients
½ cup almond milk

2 cups water

2 bananas, fresh or frozen

3 cups spinach, kale, and chard

2 tbsp 

ground flaxseed

2 tsp moringa powder (optional)

1 cup ice (if using fresh bananas)

1 cup chopped carrots

2 tbsp walnuts, chopped

1 medium apple


Add the ingredients to a blender in the order listed. If using frozen bananas, you don't need to add ice.

Let it sit for a minute, for the frozen bananas to soften slightly.

Pulse slowly to begin with, increasing speed to high. Blend for a minute, until smooth.

Pour into glasses and serve immediately.
Kcals: 224kcal
Carbs: 35g
Protein: 8g 
Fat: 8g
Chocolate Banana Brownies Recipe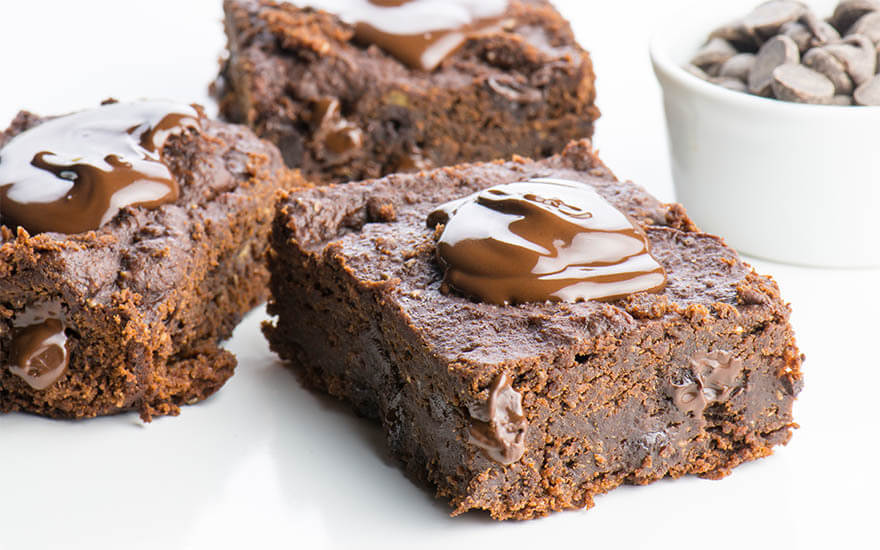 You're going to love these rich, moist chocolate banana brownies, filled with ripe bananas, nuts, and, of course, chocolate! Thanks to whole wheat flour, these bars boast fiber, potassium, and other tasty nutrients to make it a delicious and healthy dessert alternative.
Serves: 12
Ingredients
1 cup 

dairy-free chocolate chips

3 tbsp 

vegan butter

 

1 tbsp 

chia seeds

2 medium ripe bananas

½ cup applesauce (unsweetened)

¼ cup water

1 cup whole wheat pastry flour 

1 teaspoon baking soda

½ tsp sea salt

¾ cup 

coconut sugar

Cooking spray
Instructions
Preheat oven to 350°F. Spray a 

9×9″ square baking pan

 with cooking spray.

Place chocolate chips and vegan butter in a bowl and microwave for 1 minute. Stir to combine. Add the chia seeds to and stir again.

Slice the bananas and add to the mixture. Use a fork to mash the banana slices up against the side of the bowl. Add the applesauce and water and stir. Set aside.

In a bowl, combine the flour, baking soda, salt, and sugar.  

Pour the flour ingredients into the chocolate mixture and stir. Add additional water, if necessary, until you reach a desired, spreadable consistency. Pour batter into prepared pan, spreading evenly.

Bake for 

30 to 35 minutes

, until a toothpick inserted in the middle, comes out clean. Remove from oven and cool.

Optional: Melt additional chocolate and drizzle over the top.

Refrigerate in a sealed container for up to one week. To freeze, place the brownies on a tray and place in the freezer. Transfer to a freezer bag. Stores for up to 2 months.
Kcals: 192
Carbs: 31g
Protein: 2g
Fat: 7g
4 Ways With Pistachios: Snack And Dinner Recipes To Go Nuts For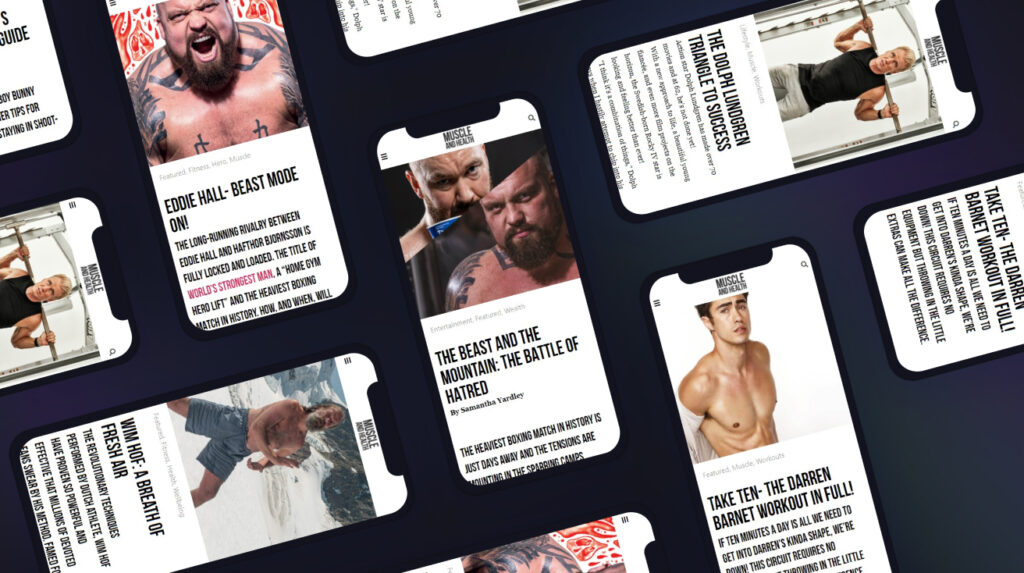 get all the latest mucle, health and wealth news delivered straight to your inbox