The distinctive and aromatic tones of fenugreek are brought to life in this lamb curry recipe from the authentic Indian cuisine cookbook Chilli & Mint 
The leaves and seeds of fenugreek, or methi as it is known in India, are common in Indian cooking. You need to use the golden-brown seeds sparingly, as too many can make the dish bitter. The green leaves – dried and fresh – add a wonderful earthy, nutty aroma to the dish, quite unlike any other flavor in the Western pantry. In India, meat curries and dals are cooked in the pressure cooker, but as this is not common in the West, a cast iron pan and kadai, which looks like a small wok works perfectly.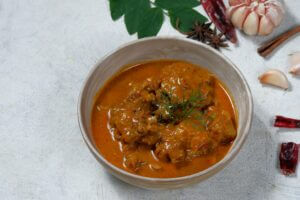 Preparation time: 15 minutes 
Cooking time: 1 hour  10 minutes
Serves 4-6
Ingredients:
2 tbsp vegetable or rapeseed oil

2 large white onions, finely chopped
1 tsp salt
2 tsp finely grated garlic or garlic paste
2 tsp finely grated fresh ginger or ginger paste
2 fresh green chilies, sliced lengthways
46oz lamb neck or shoulder, cut into bite-size pieces
1 tsp ground turmeric
2 tsp ground cumin
2 tsp ground cilantro
1 tsp Kashmiri chilli powder
2 tsp north Indian meat masala powder
2 large tomatoes, finely chopped
6.5 l oz water
8.5 l oz yogurt
1 tbsp lemon juice
1 large bunch of fresh fenugreek leaves (approx. 2.5oz) or 6 tbsp dried fenugreek leaves
Heat the oil in a large cast iron or other deep, wide pan preferably with a lid. When hot, add the finely chopped onion and salt. Allow the onion to soften and lightly bronze over the next 6-8 minutes.

Next add the garlic and ginger, moving them around the pan for a few minutes to remove the raw smell before adding the green chilies and diced lamb.

Stir in all the ground spices along with the Kashmiri chili and masala powders. Mix well before adding the chopped tomatoes and water. Place a lid on the pan and simmer gently for 10 minutes.

Whisk the yoghurt until smooth and then stir this into the curry, followed by the lemon juice. Finally, add the fenugreek leaves and stir them into the curry.

Cook on a low heat for 50 minutes, stirring intermittently, until the lamb is soft and tender. When done, check the seasoning and add more salt as required before serving.
Available from Meze Publishing
From curries to noodles, we've got your oriental craving sorted! You'll go crazy for OODLES OF NOODLES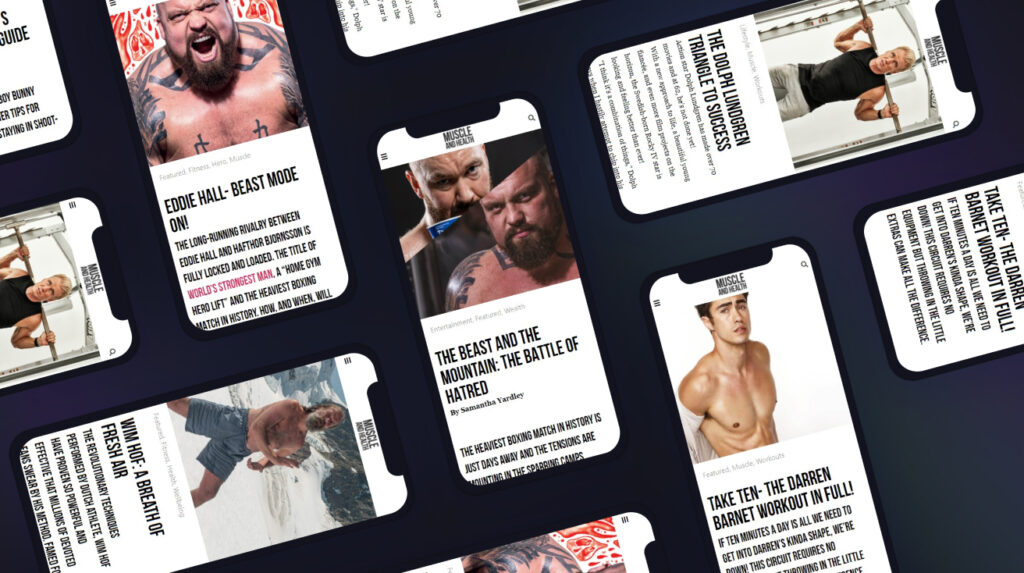 get all the latest mucle, health and wealth news delivered straight to your inbox