Pumpkin spice has a monthly search volume of over 81,000 searches – making it one of the main trends for fall /winter worldwide! But why should this delicious autumnal trend be only for hot drinks and seasonal candles? 
Whether you use protein powder to make a smoothie, mix it into pancakes and other baked goods, or stir it into your oatmeal or coffee, you'll feel extra warm and cozy with these fall-inspired gym supplements.
Available at Predator Nutrition they offer you the cinnamony, pumpkin spice goodness you crave this season whilst helping you build muscle, improve recovery, and lose fat!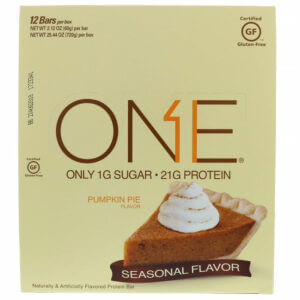 Oh Yeah! One Bars deliver on taste and texture in a big way and if that wasn't enough, they deliver a higher protein content (22g per bar) than most similar bars available on the market.
£22.99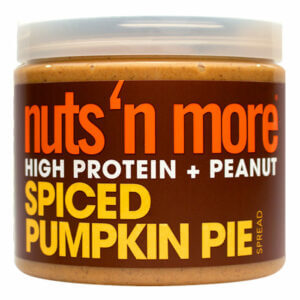 Nuts 'N More are known for using all-natural ingredients whilst delivering on delicious flavor in their nut butters. The new spiced pumpkin pie is no different! If you're looking for new and delicious ways to supplement more protein into your diet other than through the run-of-the-mill shake, then Nuts N' More's Spiced Pumpkin Pie infused peanut butter spread is one to watch. Incorporated with added whey protein isolate, this spread is the ideal protein-packed snack that will keep you going until your next meal.
£9.99
Swapping sugar, honey, or full-sugar syrup for a Skinny Food Co Calorie-free Syrup is a great way to reduce calorie intake easily. This one-liter offering evokes wintery comfort in abundance and is dairy-free too. 
£5.99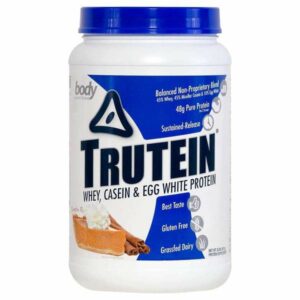 Trutein is available in a range of mouth-watering flavors, and mostly importantly, does not hide behind a proprietary blend. Its balanced ratio of undenatured and non-thermally treated whey, micellar casein, and egg white gives Trutein both anabolic and anti-catabolic properties. The top-quality production process ensures greater nutrient quality and delivery.
£31.48
Complete Cookies are a mainstream success in America and fast becoming the same across the pond in the UK. With 8g of protein per half cookie from vegan sources, they are ideal for vegans who would otherwise struggle to get sufficient protein in their diet or those wanting to avoid soy or dairy protein sources due to intolerance issues. While the protein content may not be as impressive as a protein bar, in our view the taste and texture of these are indistinguishable from a regular cookie so they beat any bar for taste.
£19.99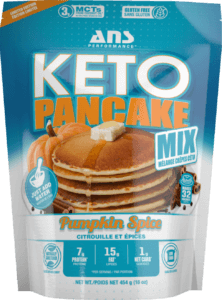 You might've thought that typically carbohydrate-dense treats like pancakes would be off the menu on the ketogenic diet – not true! These mouth-watering pancakes pack plenty of flavor and texture by using sources like almond and coconut.
£9.99
Muscle and Health readers get a tasty 10% off the great range at Predator Nutrition using code PredatorMH10 at checkout. Enjoy!
Two different proteins battle it out in WHICH WHEY TO GO? Read up on what's right for you.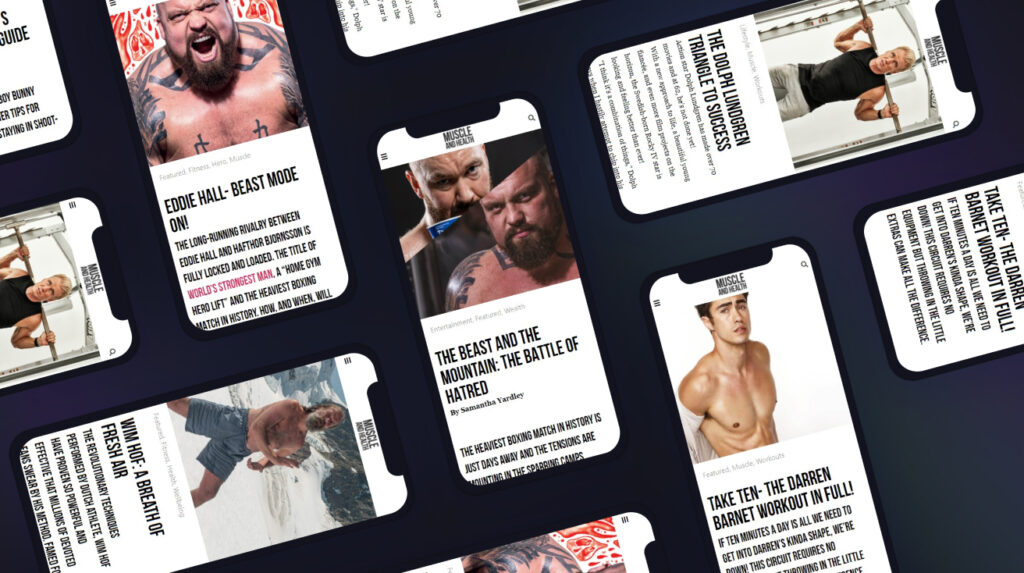 get all the latest mucle, health and wealth news delivered straight to your inbox