Overindulgence over the festive period can leave us feeling sluggish and tired physically and mentally. While we don't want to continuously count calories and overly limit ourselves at Christmas, some easy and healthy hacks help combat this sluggish feeling.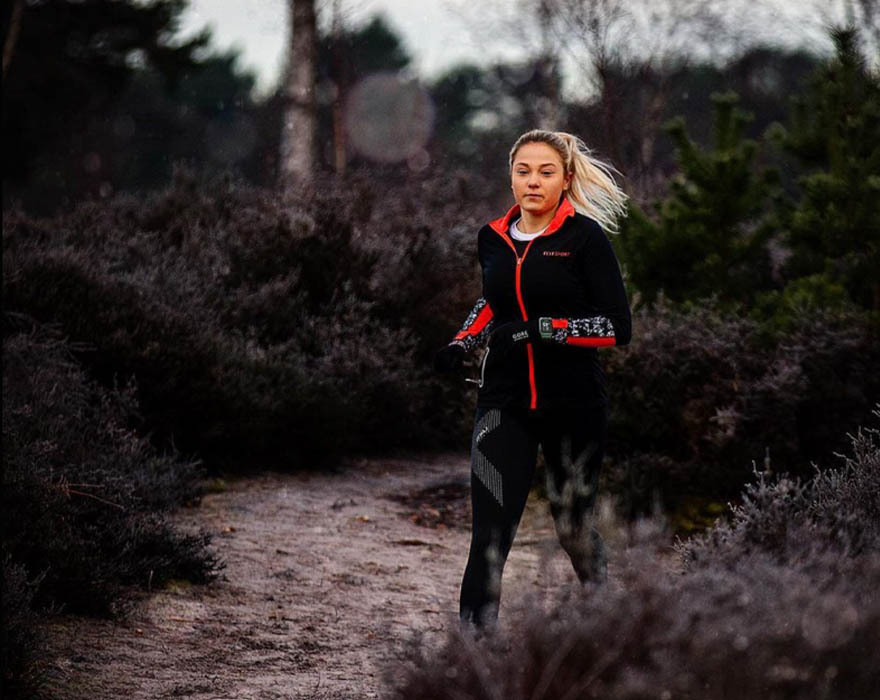 Jess Hillard, an expert nutritionist from Warrior, gives us her 6 top tips to survive the festive period.
Get some exercise in
One easy way to enhance energy levels is by taking a break between courses. This could be in the form of going for a walk between the main meal and dessert. Set aside sometime during your day and go for a gentle walk as a family, or whoever you are spending Christmas with. Even a gentle ten-minute stroll down the road and back will help to reenergize your mind and get your digestive juices flowing, helping make more room for your later courses.
Make your own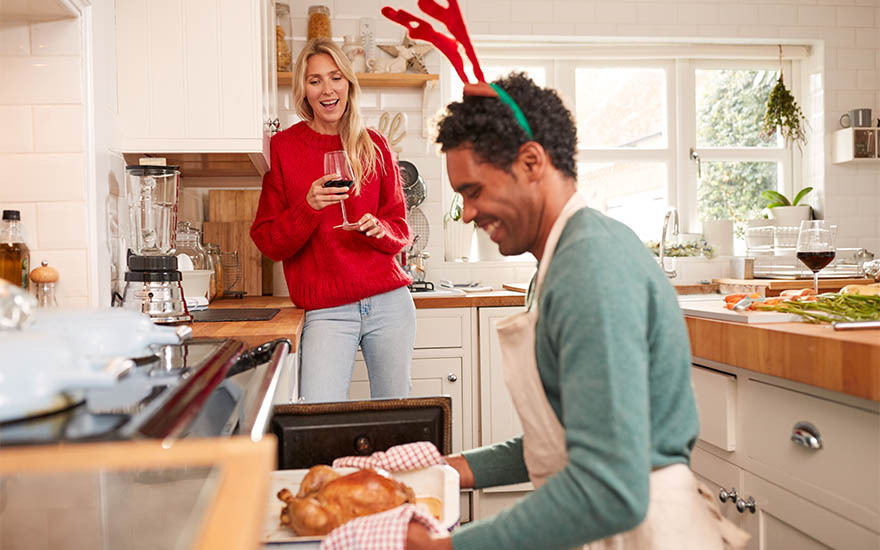 Where possible, make your own food and drink. This allows you to choose your own ingredients, without all the added sugary, high-fat ingredients that often appear within pre-made Christmas snacks. We all love a cheeky canape or two, so keep these simple and yummy with homemade hummus and veggie sticks. Mince pies are also really easy to make, you can make the mince filling from scratch, with lower sugar contents. This will stop a rapid sugar crash and keep you from feeling sluggish throughout the day.
Protein bar swaps for chocolates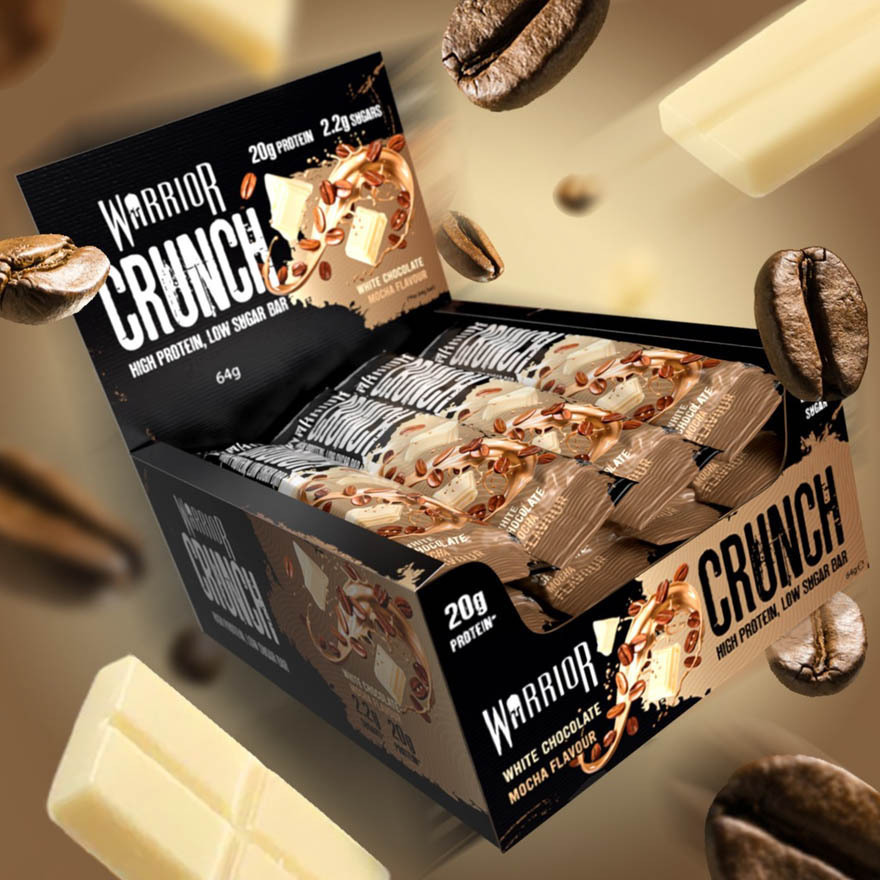 You don't need to completely cut out the chocolate, because that is a massive part of the Christmas festivities, however, you can certainly make wiser chocolate choices. Instead of sitting in front of the TV or fire constantly picking at a big tin of chocolates, you could try a protein-rich sweet treat, to help keep you fuller for longer. A great option is protein bars, and the brand-new White Chocolate Mocha Warrior CRUNCH bar is ideal to satisfy a sweet tooth. Containing only 24g of carbohydrates, they are a convenient snack to carry around with you to avoid having to reach for something unhealthy.
Smaller glasses of wine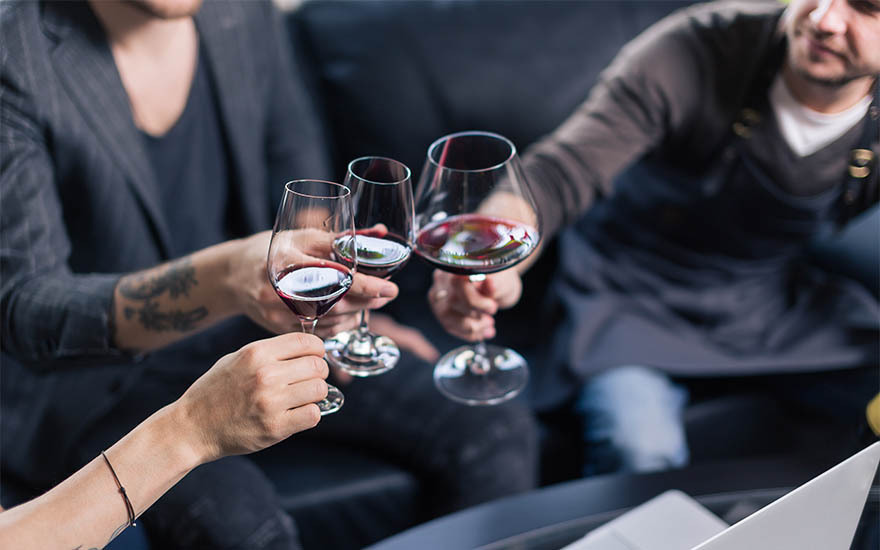 Sounds simple but it's something that is quite effective. Simply swap a big glass for a smaller one. Research has found that drinking wine from a smaller glass, reduced overall wine consumption by 7%. Larger glasses can often make you feel like you are constantly playing 'catch up', therefore more frequently refilling, and in turn drinking more. Drink lots of water in-between alcoholic beverages to ensure you stay hydrated.
Potatoes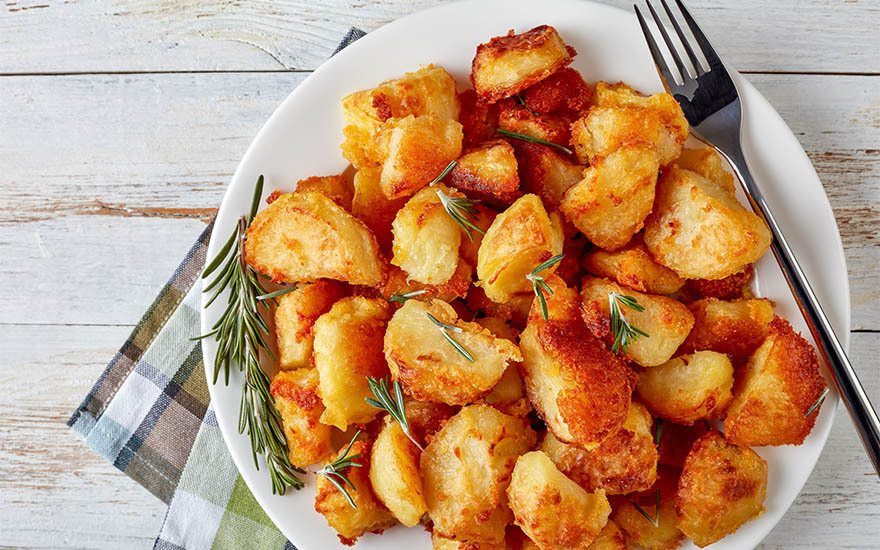 Potatoes are a large part of the Christmas meal, yet often receive a lot of bad press! Potatoes are a brilliant carbohydrate source that we shouldn't cut out and should enjoy. However, there are ways of preparing them to help make them healthier and cut out unnecessary calories. Firstly, cut them into bigger pieces, this will allow less oil to be absorbed by each one, keeping the calories lower. Also, bear in mind the oil that you use. Rapeseed oil is best, especially instead of goose fat which is typical for roasties. Rapeseed oil has a high smoke point, so is excellent for roasting and is lower in saturated fat than goose fat.
All in all, remember to enjoy yourself over the festive period still but use your smart choices to help avoid you stop feeling sluggish, and overindulged feeling.
Related Articles
5 Christmas Food Swaps For People With Food Intolerances
Safeguarding Your Summer Vacay: 5 Top Tips for A Healthful Holiday
Holiday Essentials To Swipe Right For: Make This Summer Stylish
The Terry Crews 21 Days to Change Method: Transform Your Physique, Your Mindset, and Your Life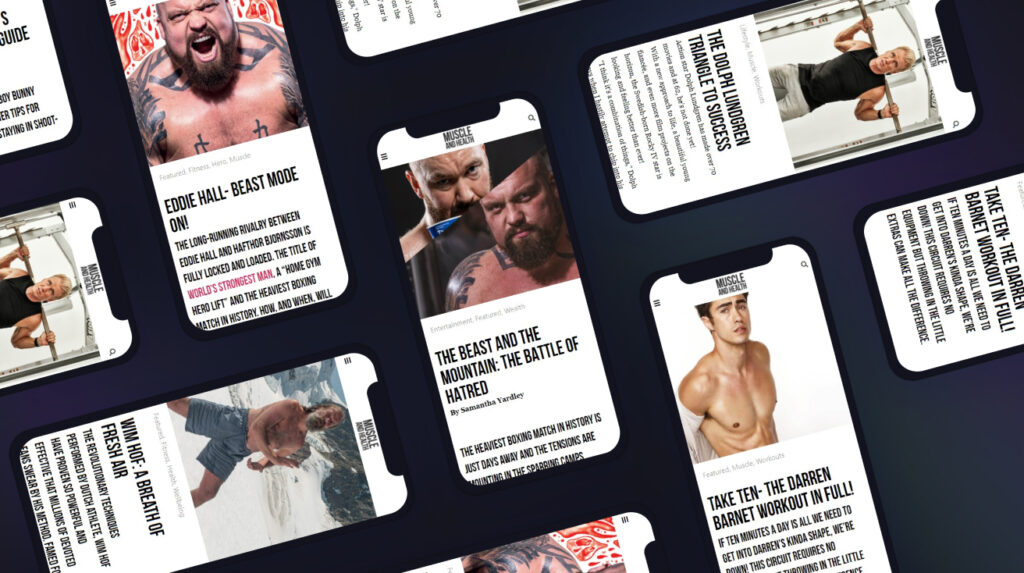 get all the latest mucle, health and wealth news delivered straight to your inbox