By Jack Franks
If you didn't already know, facial hair is IN.
A recent survey by YouGov revealed that 54% of men say they currently boast some form of facial hair. This number has risen rapidly over the last decade—jumping from 42% in 2016 to 37% in 2011.
Stubble used to be all the rage. But, the 5 o'clock shadow was now being cast in the darkness by a fully-grown beard. YouGov's survey revealed that 34% of men now sport a beard and mustache, compared to 13% who opt for stubble, 4% who only grow a beard, and 2% who exclusively wear a mustache.
The facial hair tides are changing. Compare those numbers to the 19% of men who  went for stubble as their preference in 2011—alongside the lowly 11% who combined their beard and mustache. Pop to your local bar and look around at the men in attendance— seven of 10 will likely boast some facial hair.
While our modern-day society hasn't quite reached an obsessive love for beards, the Victorians had cherished ornaments that were a statement of manliness: the bigger, the better; more length means more power. The concept of grooming, oils, trimming, styling, skincare, beard oil, beard shampoo, scents, cedar wood, conditioner and cleanser was lost on the 19th-century generation of men.
Today, fuelled mainly by hipster culture, the influence of celebrities, and the increased marketing effort by grooming companies, retailers and barbers to glorify the maintenance of our beards—facial hair is now more than a fashion statement. It's a way of life, a sex symbol, even.
Beards are fast growing in British women—particularly among the younger audience—with the allure of a woody scent and soft shea butter now deemed more attractive than a clean-shaven aesthetic. 
Then again, 44% of women state they don't have a preference, firmly taking their seat on the fence.
The rise of the mustache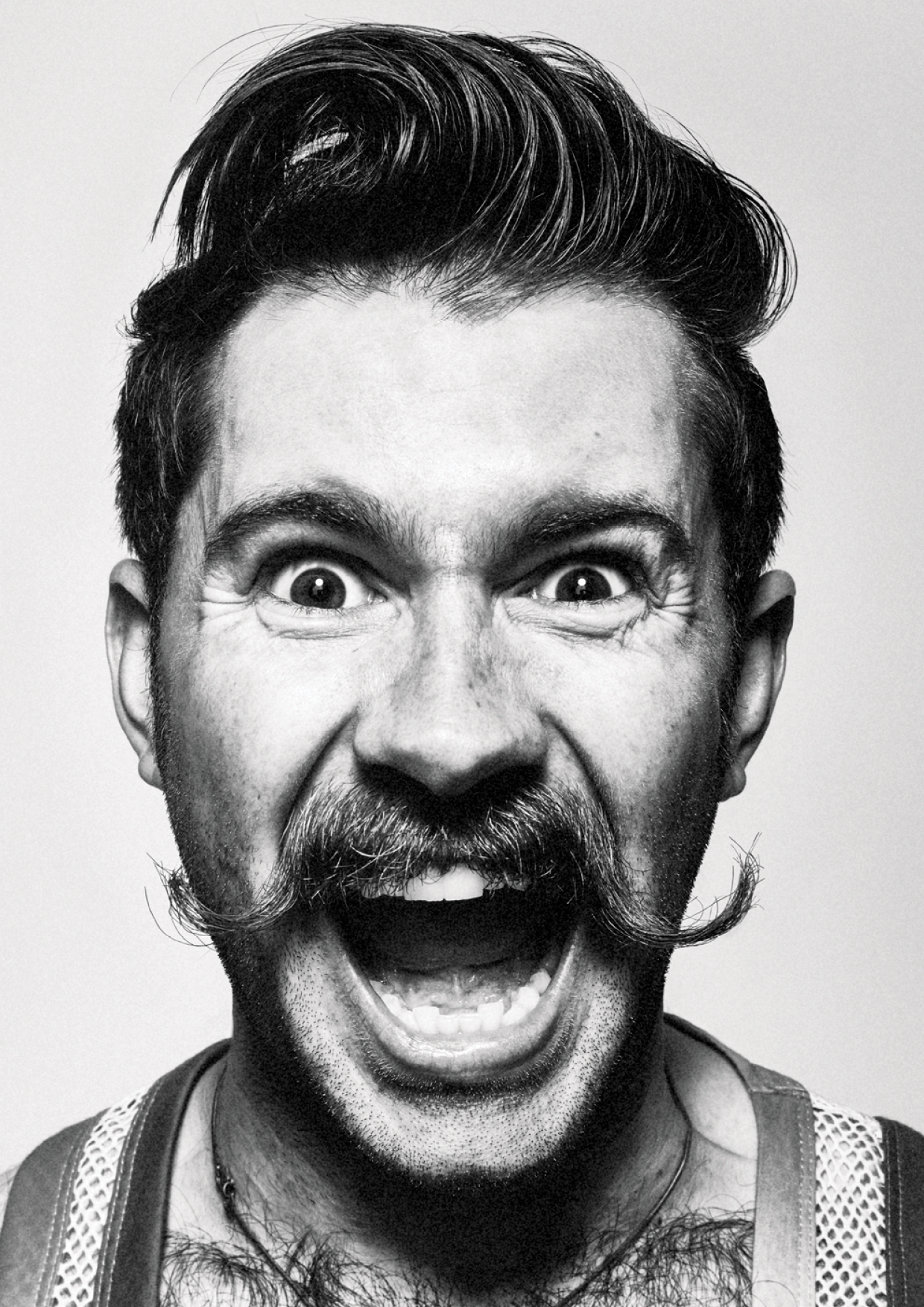 Think Justin Bieber, Pedro Pascal, and Harry Styles. Harness the power of Miles Teller's viral Top Gun: Maverick mustache.
Also, Travis Kelce is growing a stache "for fun" amidst his new high-profile relationship with Taylor Swift. Yes, we're in the golden age of the upper lip statement piece.
The trend has witnessed significant growth following the pandemic—where experimentation and freestyling were all the rage. The once humble mustache is now frequently paired with a mullet, a regular sight among the Gen Z population.
It's not just Gen Z driving the trend—a group driven by the need to be individual and stand out among the crowd—the resurgence of the mustache is part of a broader 1970s trend led by famous brands like Gucci and Wales Bonner.
TikTok has become a hub for all things mustache-related, with numerous hashtags dedicated to this facial hair trend. Among the most popular hashtags are #mustache, which has amassed nearly three billion views, followed by #mustachepower with almost 18 million views, and #mustachestyle with almost 17 million views.
Summer festivals were dominated by the trend, an endless wave of handsome young gentlemen sporting the look of the decade so far, many of whom deem it an immovable, permanent piece of facial furniture. 
Quirky, edgy, sexy? The sheer flexibility of a mustache makes it challenging to pin down, but therein lies the beauty of the stache guy's moment in the spotlight.
Grow a Mo for Movember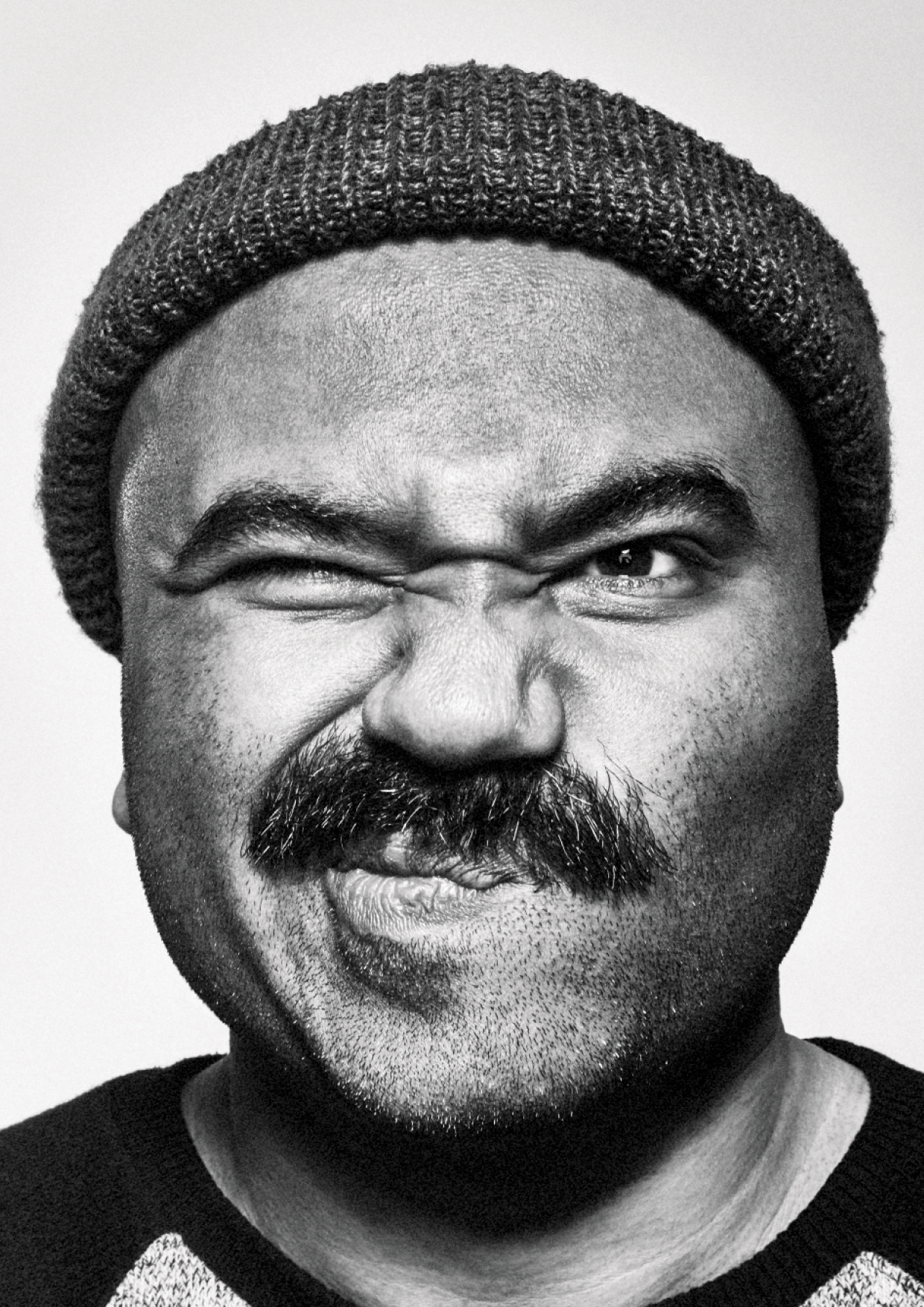 In 2003, Travis Garone and Luke Slattery met for a quiet beer in Melbourne, Australia. This relatively insignificant event sparked a global march towards raising money for men's health projects.
A journey that began with 30 participants now stands at over six million. The catchment net, which started exclusively in Australia, is now hooking men in Austria, Belgium, Canada, Czech Republic, Denmark, Finland, France, Hong Kong, Germany, Ireland, Netherlands, New Zealand, Norway, Singapore, South Africa, Spain, Sweden, Switzerland, UK, and the USA.
Since being established, Movember has provided funding for over 1,250 men's health projects globally, becoming the pioneering charity changing the face of men's health.
Through its initiatives, Movember aims to challenge existing norms, revolutionize research in men's health, and transform the way health services support men. 
The Movember movement tackles critical issues like mental health and suicide prevention, as well as prostate cancer and testicular cancer, demonstrating its commitment to addressing these essential concerns of health.
When the eleventh month of the year comes around, the rate of mustaches—all of different lengths, shapes and sizes—dramatically soars because of Movember's worldwide impact. Beyond the facial hair lies a more profound purpose: a symbol portraying healthier men and an icon of change.
When Movember was forged, the mustache was practically extinct. Previously deemed an embarrassing trend with a good gesture behind it has evolved into a perfect amalgamation of fashion and charity. 
People no longer fear the 'shame' of the mustache, elevating the cultural significance of Movember and further highlighting its impact.
It couldn't be easier to sign up and get involved:
Sign up
Sign up using the Movember app or on movember.com.
Download on the Apple Apple store
Download on the Google Play store
Go the Mo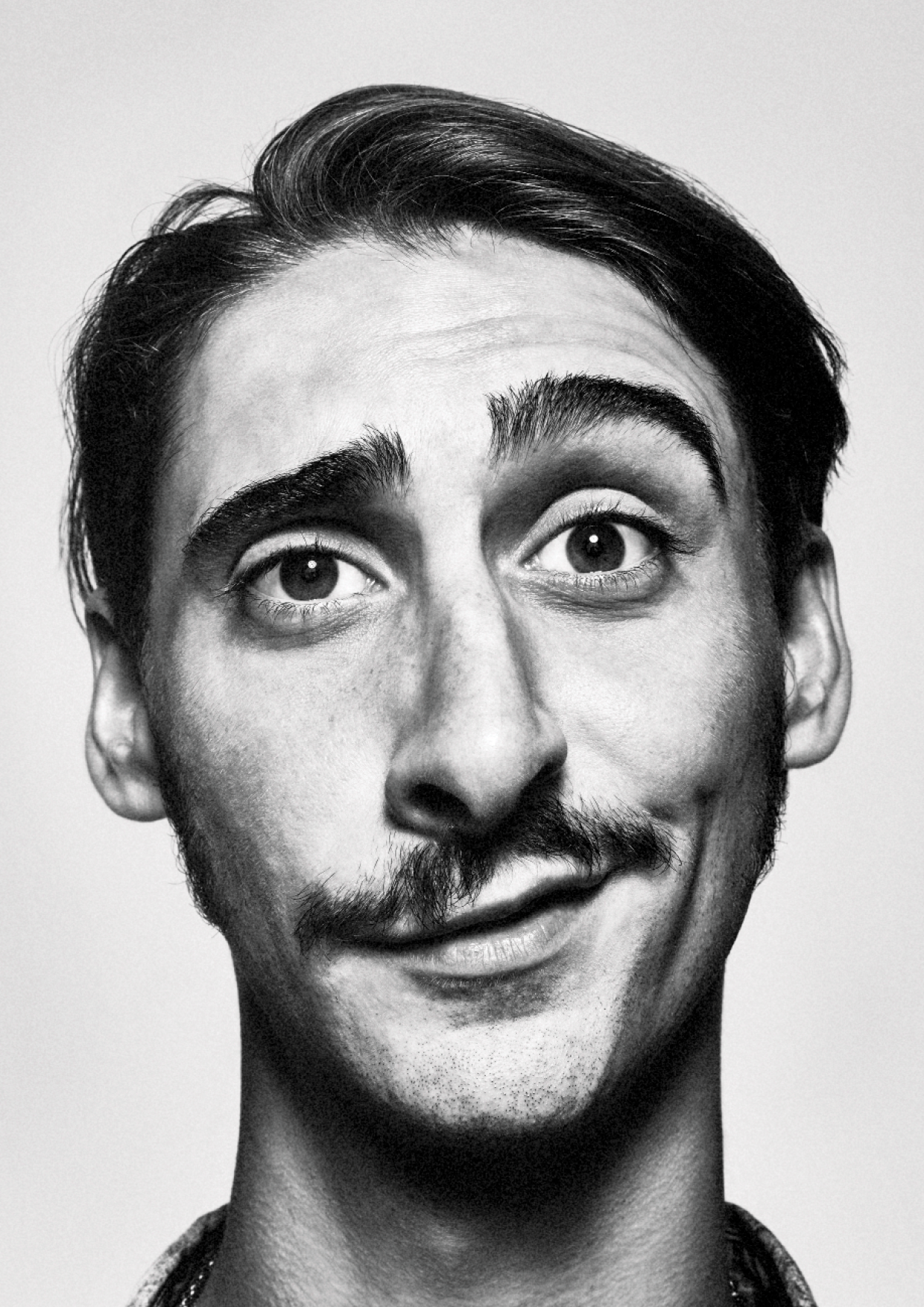 During sign-up, choose to Grow. Once you're signed up, you'll land on your Mo Space. It's your public profile where supporters can follow everything you do for men's health. 
Three things you can do straight away are set your fundraising target, describe your motivation, and snap a selfie.
Start growing
Start the month clean-shaven, then let your Mo take the spotlight and start conversations.
Make it count
Ask friends and family to back your Mo by donating. Together, we can stop men from dying too young.
Best men's grooming products
So, you're ready to tackle Movember, or maybe you're thinking more long-term and want to release your inner 19th-century Victorian. Either way, you'll need the right tools to carve your ideal facial hair friend.
That's why we've compiled a list of the top beard grooming kits available. These kits provide all the essentials to give your whiskers the care and maintenance they need, helping you keep them in check and looking their best.
In addition to your trusty electric shaver and a reliable single-blade razor for smooth, precise edging, these kits offer a complete set of tools conveniently packaged together. This makes them ideal for travel, ensuring you have everything you need to tame your mane in one portable kit.
Some kits come free with trimming utensils like scissors or a razor, while others are specifically designed for styling and care. 
Now, you must pay attention to a beard comb—an essential to keep your beard in tip-top shape—while carefully selecting a fragrance or cologne. This will give you a consistently alluring scent.
Whether you're in search of an oil, a conditioner or even a comb to keep everything neat and tidy, these quality products will enhance the appearance of your facial hair.
Let's take a look.
Horace tobacco and vanilla beard oil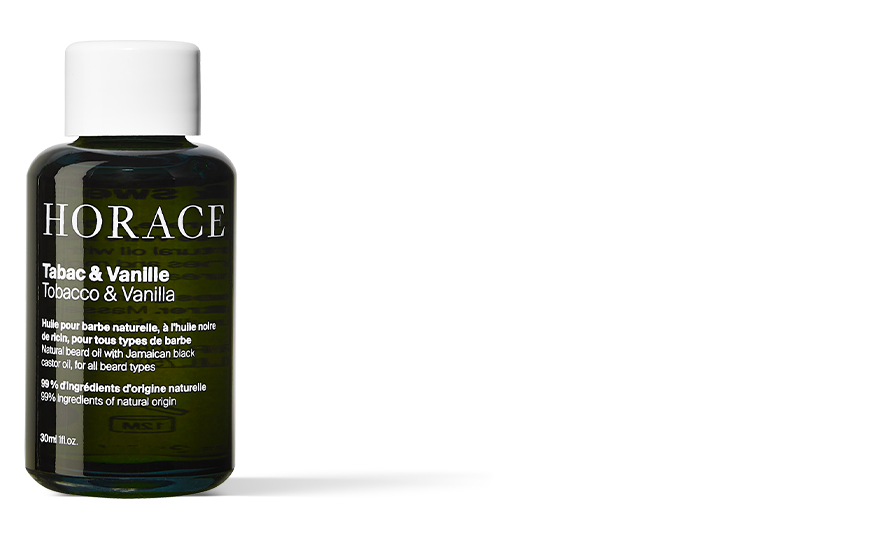 You're in luck if you're seeking a beard oil that gives your facial hair a delicious and alluring scent. This tobacco and vanilla-scented oil is the perfect solution. With 99% of its ingredients derived from natural sources and enriched with nourishing castor oil from Jamaica, this oil offers a deep, seductive, almost edible aroma that's both creamy and gourmand.
Plus this well-formulated fragrance oil is long-lasting on the beard, indicating its effectiveness. The Horace range also features "patchouli and cedar wood" and "lemon and mint" variants, but the "tobacco and vanilla" option is undoubtedly the sexiest of them all.
Buy here
King C. Gillette's convenient set provides everything you need for beard maintenance. It includes a high-quality beard trimmer, a face wash infused with vitamin C for a refreshing cleanse, nourishing beard oil for added hydration, and a beard balm to control stray hairs.
With this comprehensive set, you'll have all the essentials to keep your beard looking its best.
Buy here
Stephen Shortt founded this brand out of personal necessity as he found it challenging to find products that were kind to his sensitive skin and the planet.
This refillable shampoo, along with a walnut beard brush and beard oil set, is an ideal solution for men who want to care for their facial hair sustainably with environmentally conscious products. 
As a bonus, it has a beautiful fragrance, making it even more appealing.
If you're struggling with an unruly beard, try STMNT Grooming Goods Beard Oil. This product is specifically designed to tame and condition your facial hair, leaving it looking and smelling incredible.
Enriched with natural oils, this beard oil softens and nourishes your beard. Plus, it's free from harmful silicones, making it an excellent choice for those who care about what they put on their skin. 
Step towards a stylish and masculine look by adding STMNT Grooming Goods Beard Oil to your grooming routine.
Buy here
The Vintage Grooming Co. Death Grip Mustache Wax
Death Grip hair wax is a wind-proof product that comes in various strengths. Pine gum is the crucial ingredient that gives it a shine and an ultra-hold, making it an ideal choice for long and intricate hairdos that require extra strength.
Since it's almost solid in the tin, it's essential to warm it up between your fingers before use for easy application and optimal results. Death Grip is an excellent option if you're seeking a reliable hair wax that can withstand any weather condition.
XIKEZAN Beard Straightener w/Beard Balm & Beard Growth Oil
Experience comprehensive beard care with this beard straightener, balm, and growth oil combo. Cremo grooming company highlights the advantages of beard straightening, including beard lengthening and tangle-free maintenance. This combination is perfect for individuals seeking effortless trimming and alternate styling options.
A satisfied reviewer noted that the growth oil moisturizes their beard while the balm effectively conditions it. They provide a luxurious sheen and silky texture to the beard when used together. Embrace a well-groomed and stylish beard with this versatile combo.
Honest Amish Beard Balm Leave-in Conditioner
Priced at just under $12, this beard balm has gained a significant following with over 35,000 positive Amazon reviews. Its affordability is just one of the reasons why people can't get enough of it. Many users appreciate that a small amount goes a long way, making it cost-effective.
Not only does it soften facial hair, but it also effectively addresses common beard issues such as itchiness and dandruff. One reviewer mentioned that their beard became softer and more attractive after using the balm. They also recommended it for individuals who use strong soaps for face cleaning, which can leave the beard feeling coarse.
By using this beard balm and a good conditioner, the reviewer found their beard restored to a much-improved condition. This highly recommended beard balm is worth considering if you're seeking an affordable and effective solution for your beard care needs.
Achieve well-groomed and tangle-free facial hair with confidence with the help of a beard comb. This comb is not only excellent for detangling and straightening, but it also effectively captures flyaways. Reviewers have praised its ease of cleaning and gentle nature, as it doesn't cause hair to yank or rip out.
One satisfied reviewer even mentioned that the comb's stylish appearance matches its smooth and effortless gliding, thanks to its added weight. But, it's important to note that the wood may weaken over time, potentially resulting in irritation or teeth breaking.
Despite this, users' overall performance and satisfaction with this beard trim and comb make it a worthwhile addition to any grooming routine.
Buy here
ONTAKI 5″ Professional German Beard & Mustache Scissors
With over 3,000 rave reviews on Amazon, this scissor and comb set is highly recommended for trimming and taming flyaways. One satisfied reviewer emphasized the importance of having a high-quality pair of grooming tools and expressed their satisfaction with this set, which has served them well for months.
The lightweight design and prompt cutting action were also highlighted as notable features. If you're searching for reliable and effective tools for maintaining a well-groomed appearance, this scissor and comb set comes highly regarded by numerous users.
Experience a smooth and moisturized beard with this beard oil, enriched with coconut, grapeseed, olive, and sunflower oils designed to soften facial hair. It also features maracuja oil and shea butter for extra hydration and conditioning benefits.
Users have commented on the oil's ability to provide a long-lasting sheen and a pleasant scent. One Amazon reviewer with dry skin even raved about the oil's effectiveness, describing it as superior to other oils they have tried.
If you're searching for a multi-functional beard oil that effectively softens and nourishes, eliminating itchy skin while providing a healthy shine, this one is worth considering.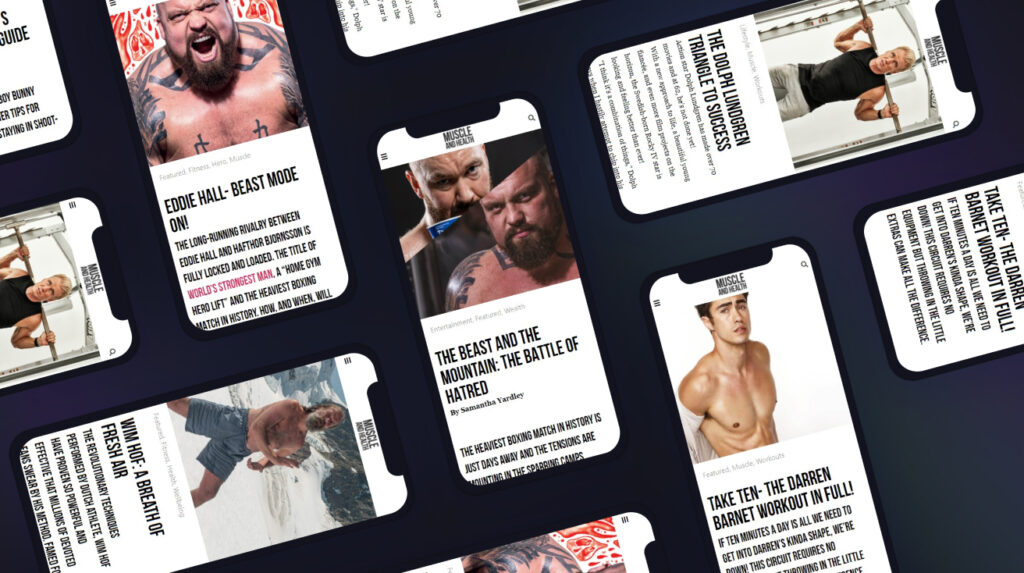 get all the latest mucle, health and wealth news delivered straight to your inbox