By Jack Franks
One of the strongest performing areas of the book market in recent years has been personal development. The sector has expanded rapidly, with print sales crossing £50m in 2022 after setting new BookScan records every year since 2015. We take a look at some of the best self-improvement books for 2023.
Many of the key factors behind consumers finding and buying these books stem from increased prominence and visibility in the market. A quarter of self-help books in 2022 were bought due to recommendations and reviews, compared to only 15% of broader non-fiction. While 12% were influenced by bestseller status, double the overall non-fiction number.
The increasing stresses and challenges of modern life drive people to bookstores to find a golden nugget of advice to guide them through the tough times. 
In 2019, the self-improvement book market in the United States generated approximately $800 million in revenue. This figure is growing year on year, with more books sold than ever.
Are you looking for divine intervention or simply wanting to improve one aspect of your life? 
Here are the top picks from 2023.
Attention Span: Finding Focus and Fighting Distraction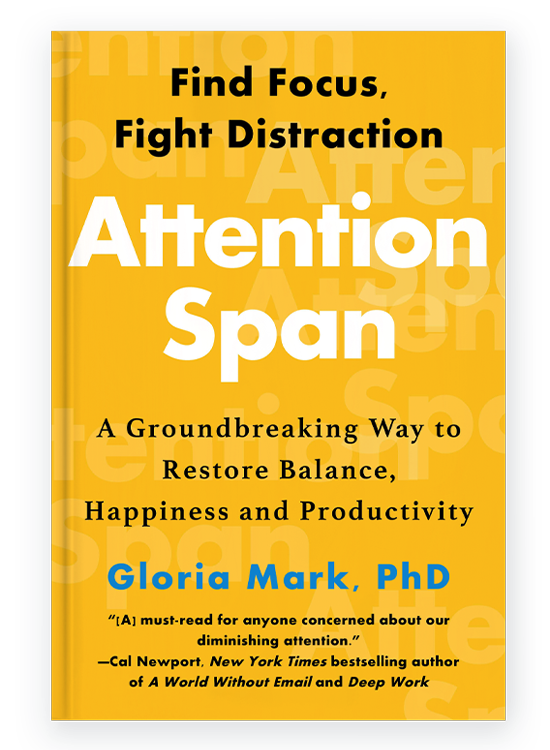 Author: Gloria Mark
Buy now on Amazon
We spend an average of 47 seconds on any screen before shifting our attention. It takes 25 minutes to return our attention to a task after an interruption. And we interrupt ourselves more than we're interrupted by others.
In Attention Span , psychologist Gloria Mark reveals these and more surprising results from her decades of research into how technology affects our attention.
While "flow" has previously been considered the ideal state of focus, Dr. Mark offers a new framework to help explain how our brains function in the digital world: kinetic attention. This book reveals how we can take control not only to find more success in our careers but also to find health and wellness in our everyday lives.
Without a Doubt: How to Go from Underrated to Unbeatable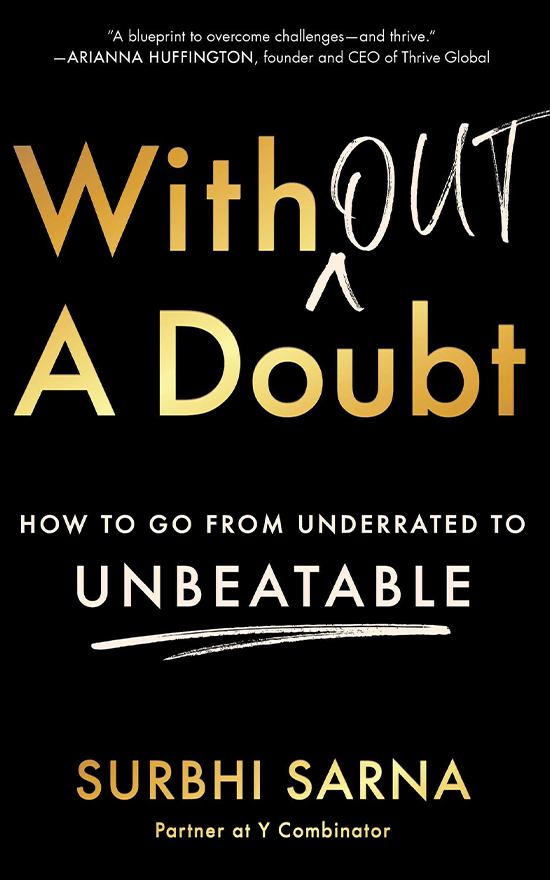 Author: Surbhi Sarna
Buy now on Amazon
The very qualities that make you an outlier are, in fact, your strengths. Or so Surbhi Sarna discovered after a teenage cancer scare inspired her to reimagine healthcare, founding a medical start-up to detect early ovarian cancer. 
In Without a Doubt, she shares how she proved the doubters wrong. As a young, brown woman without a medical degree or Ivy-league or Silicon Valley contacts—and who had felt different throughout her life—she was often overlooked and underrated.
Without a Doubt is her powerful story of becoming a leader without an MBA, networking without a network, and raising funds when she didn't know a single venture capitalist, teaching you how to do the same. Without a Doubt reveals that your power lies in recognizing the qualities that make you different and leveraging them to pursue your dreams.
Magic Words: What to Say to Get Your Way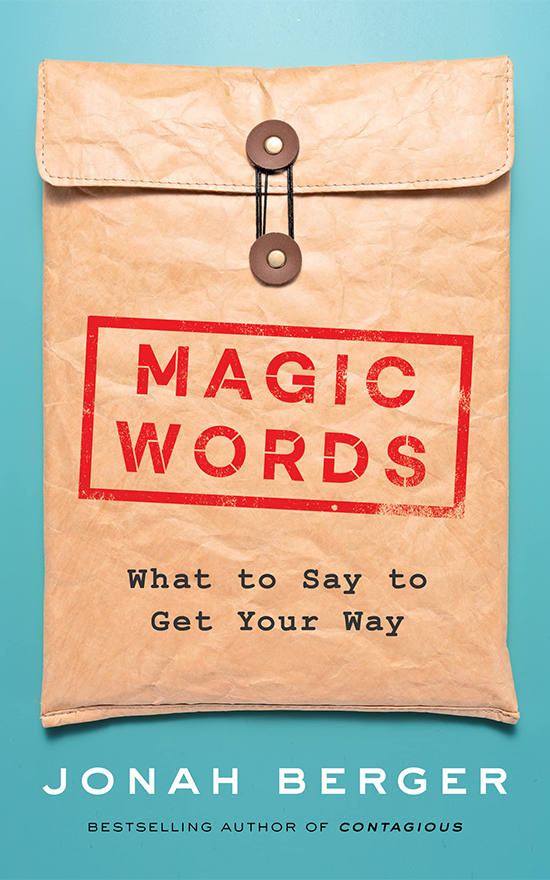 Author: Jonah Berger
Buy now on Amazon
Almost everything we do involves words. Words are how we persuade, communicate, and connect. They're how leaders lead; salespeople sell, and parents parent. They're how teachers teach, policymakers govern, and doctors explain. Even our private thoughts rely on language.
But certain words are more impactful than others. They're better at changing minds, engaging audiences, and driving action. In Magic Words, internationally bestselling author Jonah Berger gives you an inside look at the new science of language and how you can use it. 
Technological advances in machine learning, computational linguistics, and natural language processing, combined with digitizing everything from cover letters to conversations, have yielded unprecedented insights.
Awaken Your Genius: Escape Conformity, Ignite Creativity, and Become Extraordinary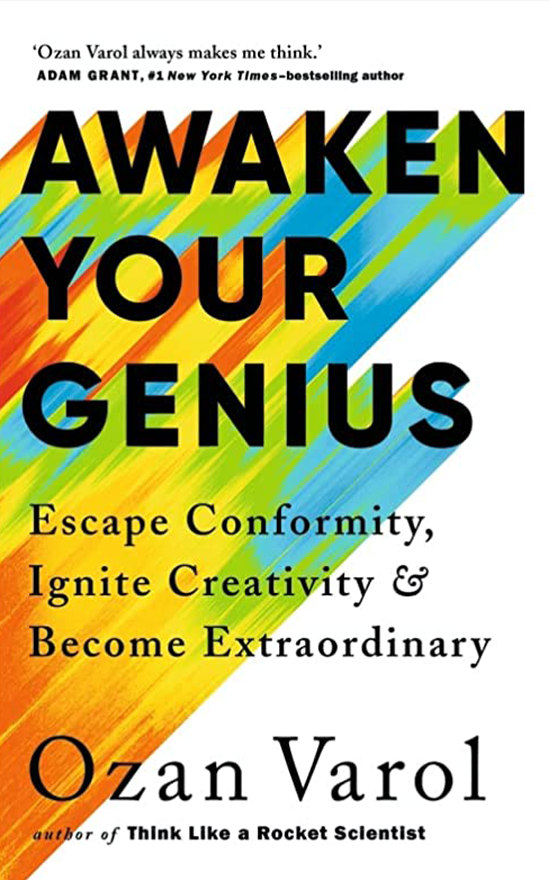 Author: Ozan Varol
Buy now on Amazon
Extraordinary people carve their paths as leaders and creators. They think and act with genuine independence. They stand out from the crowd because they embody their own shape and color.
We call these people geniuses—as if they're another breed. But genius isn't for a special few. It can be cultivated.
This book will show you how. You'll learn to discard what no longer serves you and discover your first principles—the qualities that make up your genius. You'll be equipped to escape your intellectual prisons and generate original insights from your own depths. 
You'll discover how to look where others don't look and see what others don't see. You'll give birth to your genius, the universe-denter you were meant to be.
The Anxious Achiever: Turn Your Biggest Fears into Your Leadership Superpower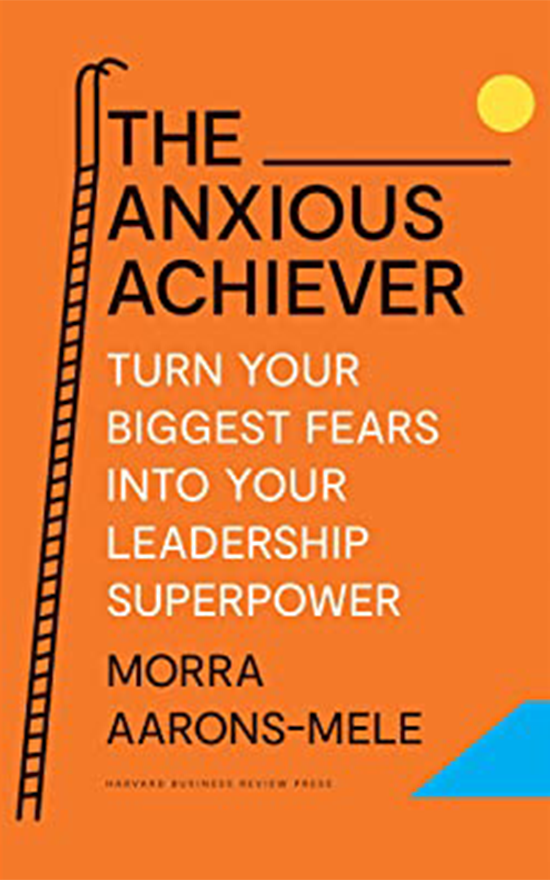 Author: Morra Aarons-Mele
Released on 11 April 2023 – Pre-order here
A timely and compelling guide to managing the anxiety that comes with succeeding and leading from entrepreneur, mental health advocate, and top-rated podcaster Morra Aarons-Mele. Anxiety disorders are the most common mental illnesses in the world. But in our workplaces, anxiety has been a hidden problem-there in plain sight but ignored…until now. 
You'll learn how to: Figure out your anxiety profile so that you can recognize and avoid common thought traps and triggers, Confront bad habits and unhealthy coping mechanisms, Resist perfectionism, manage social anxiety, set boundaries to prevent burnout, deal with feedback, criticism, and impostor syndrome Model-and communicate-healthy behavior as a leader. Whether you're experiencing anxiety for the first time or have been battling it for years, The Anxious Achiever will help you turn your stress and worries into a source of strength for yourself, your career, and the people you lead.
The Microstress Effect: How Little Things Pile Up and Create Big Problems—and What to Do About It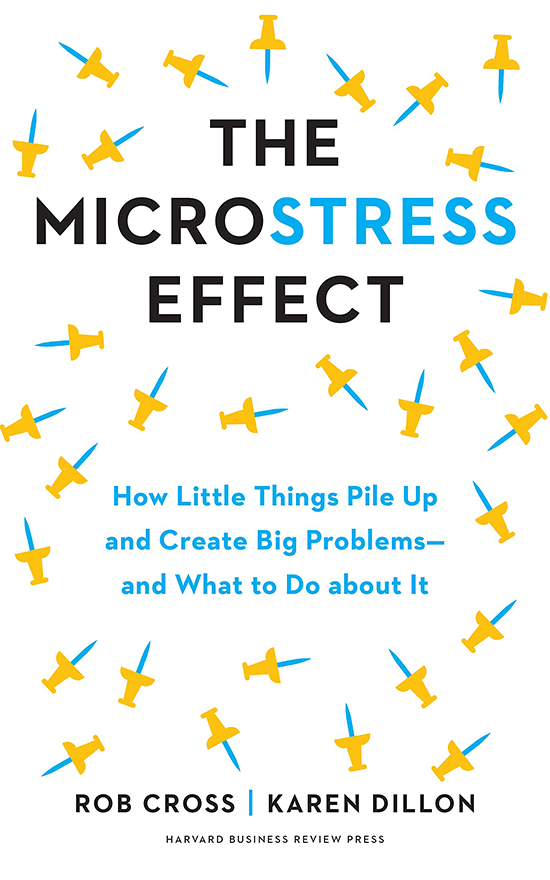 Authors: Rob Cross, Karen Dillon
Released on 18 April 2023 – Pre order here
This hidden epidemic of small moments of stress has insidiously infiltrated our work and personal lives with invisible but devastating effects. Microstress doesn't trigger the normal stress response in our brains to help us deal with it. Instead, it embeds itself in our minds and accumulates daily, one microstress on top of the other.
The good news is that once you understand micro stress, you can fight back. Drawing on fresh research, Rob Cross and Karen Dillon explain the science behind the phenomenon. Compelling interviews with these high achievers bring to life best practices that show you how to build resilience against micro stress and, ultimately, how to find purpose—a purpose that helps you break free from this quietly invasive force that's stealing your life.
Anatomy of a Breakthrough: How to Get Unstuck and Thrive When It Matters Most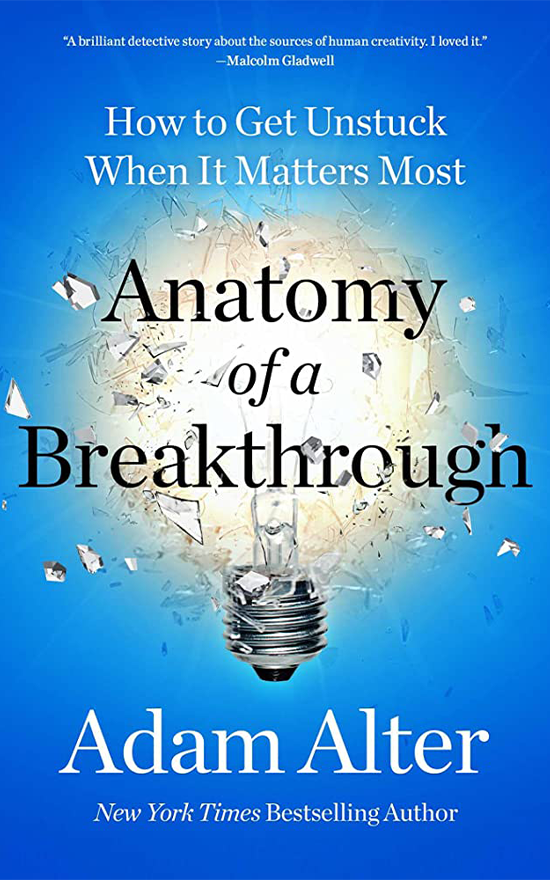 Author: Adam Alter
Released on 16 May 2023 – Pre-order here
Almost everyone feels stuck in some way. Whether you're muddling through a midlife crisis, wrestling with writer's block, trapped in a thankless job, or trying to remedy a fraying friendship, the resulting emotion is usually a mix of anxiety, uncertainty, fear, anger, and numbness. But it doesn't have to be this way. Anatomy of a Breakthrough is the roadmap we all need to escape our inertia and flourish in the face of friction.
Artfully weaving together scientific studies, anecdotes, and interviews, Alter teaches us that getting stuck is a feature rather than a glitch on the road to thriving, but with the right tweaks and corrections, we can reach even our loftiest targets.
The Perfection Trap: Embracing the Power of Good Enough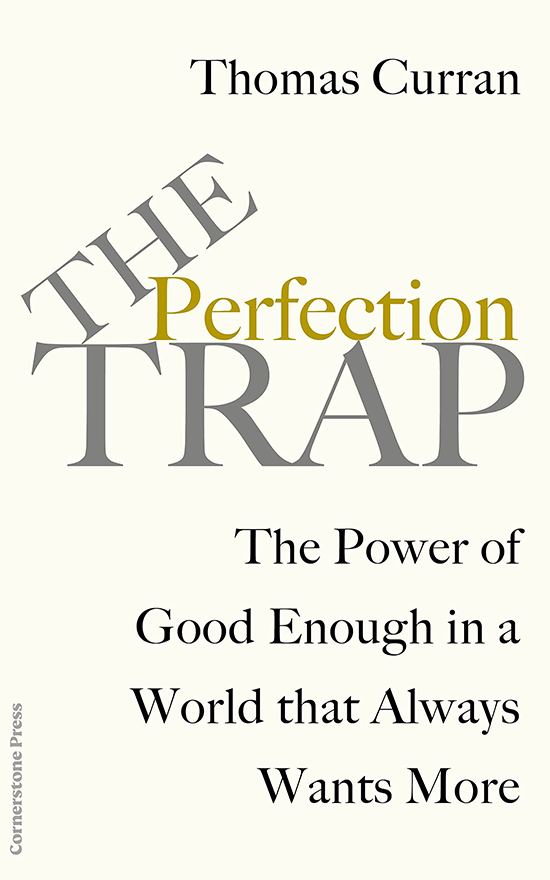 Author: Thomas Curran
Released on 8 August 2023 – Pre-order here
Today, burnout and depression are at record levels, driven by a combination of intense workplace competition, the comparative world of social media, the quest for elite credentials, and helicopter parenting. Society continually broadcasts the need to want more and that we have to be perfect to get it. Why is this a trap, and how can we escape it?
If you've ever felt overwhelmed by the soul-crushing need to compete for more or to be the best, The Perfection Trap is for you. Learn to prioritize what's important, meet the world where it is and strive for purpose instead of more by embracing the power of 'good enough' in your life.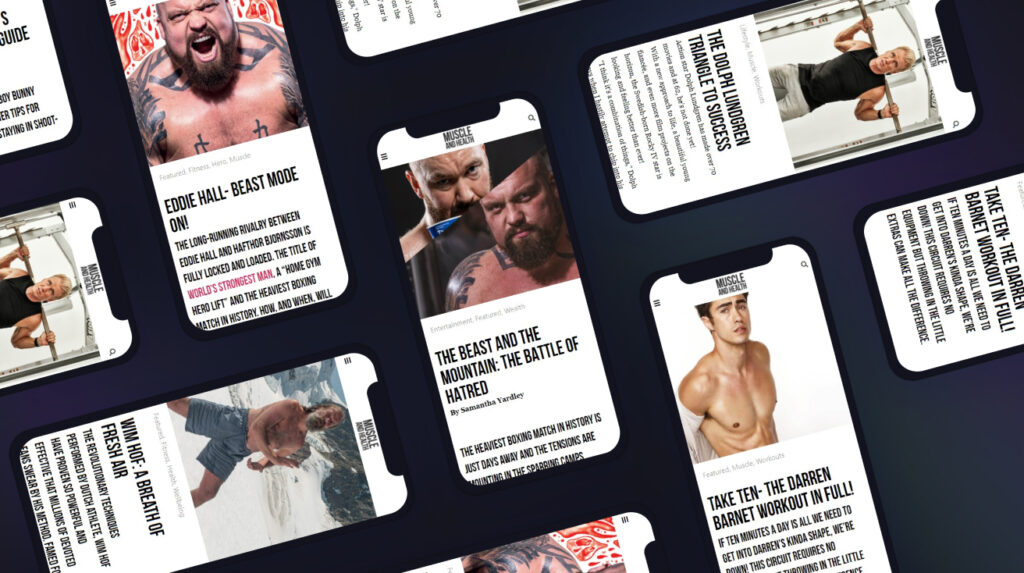 get all the latest mucle, health and wealth news delivered straight to your inbox