Around 600m bottles of Prosecco, 250m bottles of Cava and 300m bottles of Champagne are produced each year. How do they compare on price and taste? And which is the best sparkling wine?
Richard Ellison, founder of Wanderlust Wines and Wine Connoisseur Tom Gilbey separate the wheat from the chaff.
"Wine economics are based on the cost of the land (therefore the cost of producing the grapes), and also the wine," explains Richard. "Cava, Champagne and Prosecco are all made from completely different grapes, with Champagne being the more costly of the three."
Save your pennies for dessert? Or dive deep into a sea of Champagne?
Top Notch Bubbly
"Champagne is the Rolls-Royce of the sparkling wine world," says Tom. "It must be grown and made in the region of Champagne, which is up there with the most expensive vineyard land in France. Governed by their Appelation Controlée system, Champagne must be made by all or some of Chardonnay, Pinot Noir and Pinot Meunier and must spend a minimum of 15 months maturing in the bottle before release. Although more expensive than Cava and Prosecco, it doesn't have to break the bank and it is definitely worth it. There's a fresh- ness and finesse in these wines that you just can't get with either Cava or Prosecco."
Middle of the Range
"Prosecco is all made in Northern Italy in the regions of Veneto and Friuli," says Tom. "It's governed, like all Italian wines, with their classification system which dictates where and how the wine is grown and made. Prosecco comes in two quality levels – DOC (Denominazione di origine controllata) and DOCG (the same but with 'e garantita' on the end). The latter, DOCG, is the pinnacle of the Italian wine classification and these wines come from the hills between Conegliano and Valdobbiadene – not surprisingly, they're the best. Made from the Glera grape these wines are refreshing, zippy and light."
Not Hideously Expensive and Often Very Good
"Cava has long had a poor reputation," says Tom. "Often seen as cheap and fairly nasty, it is now moving well into the realms of 'not hideously expensive' and often very good. It's made in the traditional (Champagne) method in Penedes in Northern Spain and it offers more complexity and richness than Prosecco. It's just that bit more interesting and tasty. Spend £10 or more on a bottle of Cava and you'll get a very good Champagne lookalike – it just won't have quite the class and zip that you get from a good bottle of Champagne."
The wine school crash course: How much should you be spending?
Use Richard's 'BLIC' test to ascertain the value of the wine.
Balance: Does the wine present a nice taste buds balance between acidity, alcohol, scent, and flavor?
Length: Does the flavor of the wine last? Everyone talks about great wine lingering in the mouth and that is true.
Intensity: The intensity of the flavors exhibits how everything stitches together. The more intense, the better.
Concentration: Great wines have a certain level of concentration that makes you want another sip – nobody likes a watery wine!
"If the wine has these four in spades, it's going to be memorable," says Richard.
Richard and Tom's Recommendations
Cava
"Forget the big conglomerate Freixenet, go for the Dom Perignon shield lookalike, Juve y Camps," says Richard. "Their Cava is a level above; intense, true to its sense of place and delicious."
Prosecco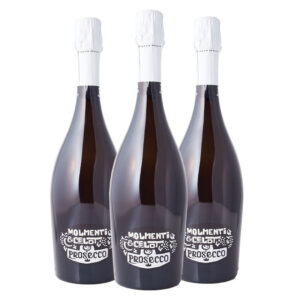 "Wanderlust works with a small producer called Molmenti & Celot – one of whom won gold in the 2012 London Olympics representing Italy in canoeing," says Richard. "Their Prosecco is extra-dry and therefore drinks more like dry Champagne than a super sweet cheap fizz – and the bottle glows in the dark!"
Champagne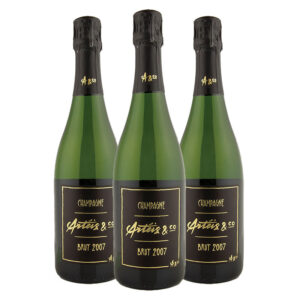 "You can bag a brilliant Champagne for less than £30 in the UK," says Tom. "Here are my top three picks!"
Comte de Senneval Champagne Brut, £12.99 at Lidl
Tesco Finest Premiere Cru Brut Champagne, £18.00 at Tesco
Feuillate Brut Reserve, £28 at Waitrose
The Verdict
"If you want the best of the best, as a wine buyer, I'd definitely either opt for either Billecart Salmon's world-famous rosé, or the rockstar Champagne by Arteis," says Richard.
"Billecart's success is a result of its secret recipe – a rosé with complex white wine elements. Arteis is, as it suggests, a work of art- Champagne aged in the cellar for a minimum of nine years, providing a bold sensory experience you'd normally expect from Krug level prices".
Wanderlust offers a top selection of quality wines. They also have an award-winning wine club – 
Wanderlust.co.uk

Tom Gilbey helps to host and create wine events- making time for proper wine. Check out his website at 
Tomgilbey.com
 and insta 
@tomgilbeywine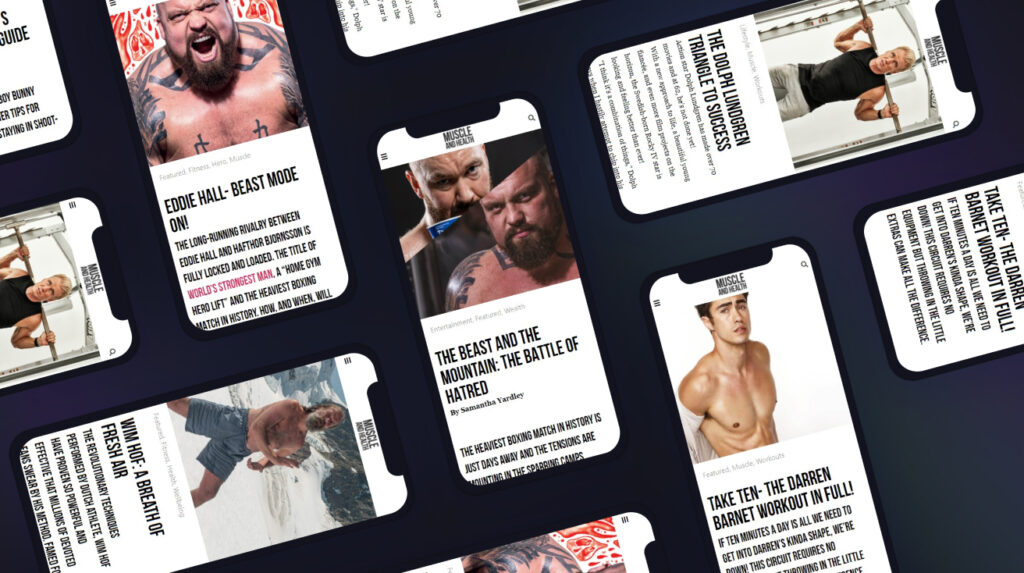 get all the latest mucle, health and wealth news delivered straight to your inbox