Words by Jack Franks
Out with the peanut butter, in with the pineapple!
It's summer, and the weather is sweltering, so it's the perfect time to mix your whey protein flavor up and hit your senses (and muscles) with something a little sweeter.
The protein market is stacked with delicious options, all offering a burst of paradise and transporting you from the despairing depths of post-workout to the glistening shores of the Caribbean sands.
From fruity concoctions to iced lattes that would hold their own against the giants of Starbucks and Costa Coffee, Muscle and Health checks out the shakes to stick an umbrella this summer. We look at some of the best whey protein flavors for summer 2023.
Crazy Nutrition Whey Protein 100% Tri-Protein
Brand: Crazy Nutrition
Price: $69.99 (1kg single purchase)
Flavors: Chocolate, Vanilla, Salted Caramel
It might be summer, but the classics are popular for a reason, and we love these traditional yet delicious flavors from Crazy Nutrition. 
Go longer, lift harder, and enjoy a tasty summer shake with Crazy Nutrition's TRI-PROTEIN three classic flavors. The whey combines six high-powered proteins that are digested at three different intervals.
With 21 grams of natural, non-GMO protein, this is the most comprehensive, all-in-one protein formula you need— no confusion, no "stacking," and no added fillers.
Buy here
Bulk Clear Whey Isolate Cloudy Lemonade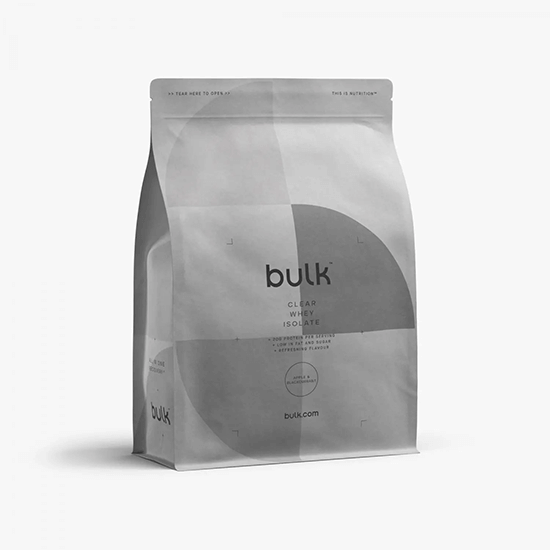 Brand: Bulk
Price: £24.49 (500g), £46.99 (1kg)
We've all seen the stereotypical lemonade stand in popular culture, usually operated by a small group of kids looking to earn some cash in the neighborhood. It's a summer staple, and now it can be the post-gym drink of choice when it's too hot for your regular hit.
Shake with water or mix citrus fruit or berries into a fresh smoothie. Make a mocktail, freeze it into cooling ice lollies or go wild with homemade gummies. This is so much more than a shake.
Each serving contains 20g of protein and just 86 calories. It's low in sugar (0.1g per serving) sugar and low in fat (0.2g per serving). The clean, precise nature of the protein powder makes it as easy to mix as it is to drink. There's also a range of other flavors, including watermelon, fruit punch and summer fruits.
Buy here.
Protein Works Whey Protein Coffee Coolers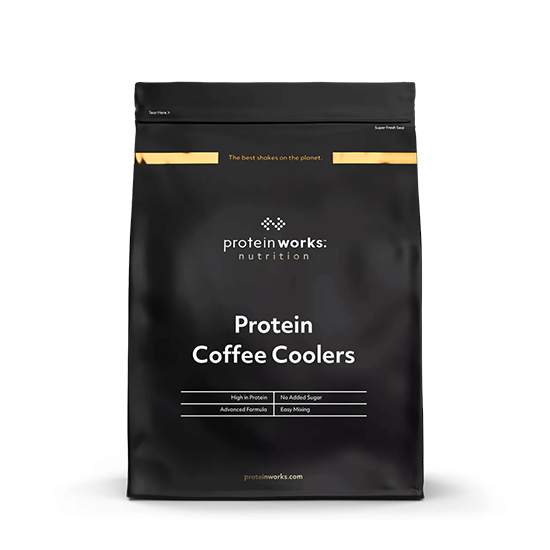 Brand: Protein Works
Our flavors: Belgian Choca Mocha, Matcha Latte
Price: £19.99 (500g), £37.49 (1kg), £69.99 (2kg)
In a generation of coffee drinkers, iced coffee has become a staple when the sun reveals itself from behind the clouds. Popular amongst the younger generation of selfie-snapping, viral-seeking and trend-setting caffeine connoisseurs, it was only a matter of time until the protein market capitalized.
If you're a coffee lover or need an extra morning boost, this protein coffee is for you. Featuring some of the best and latest technology and innovations, it's clear why it's fast becoming a leader at Protein Works.
It's a coffee protein shake specifically made with those brewing connoisseurs in mind and contains up to 22g of protein, up to 120mg of caffeine and 113 calories per 30g serving. It is developed using insane ingredients such as premium freeze-dried coffee, guarana & green coffee bean extract, making it the ultimate coffee craver.
Buy here.
MyProtein Clear Whey Isolate
Brand: MyProtein
Our flavor picks: Grape, Mango and Coconut, Peach Tea, Tropical Dragon Fruit
Price: £34.99 (20 servings)
More like a juice rather than the traditional milky texture that defines shakes, MyProtein's offering won the "Best Protein Powder/Shake" in the European Specialist Sports Nutrition Awards 2022. 
Each delicious serving is packed with 20g of protein, which helps to grow and maintain important muscle — vital whatever your fitness goal. We love the tropical dragon fruit flavor, and you can't miss the mango and coconut mix – a staple of the summer months.
And, with just 0.1g of fat, 0.3g of sugar, and less than 90 calories per shake, it's the perfect way to stay hydrated throughout the day — without undoing all of your hard work.
Buy here.
Warrior Clear Whey Isolate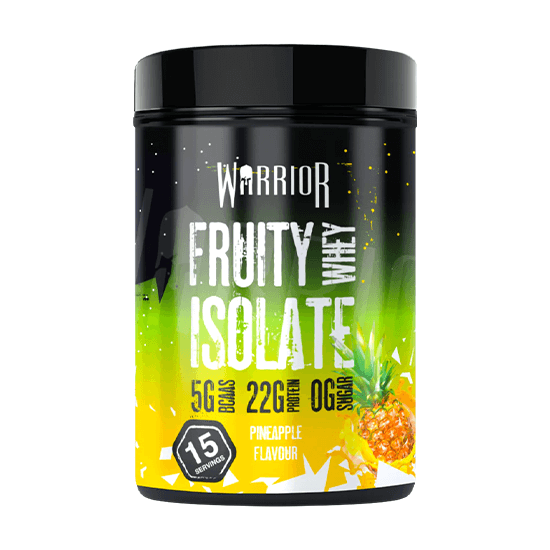 Brand: Warrior
Our flavor picks: Pineapple, Sour Apple
Price: £19.99 (15 servings)
Almost zero carbs, almost zero fat and zero sugar; get lean and pack on the muscle this summer with Warrior's offering. East to consume and boasts a range of refreshing flavors; there are four tastes to sample.
Mix one scoop with 150-250ml of water, chuck some ice in, get in 22 grams of protein, and start a party in your mouth.
Buy here.
Herbalife High Protein Iced Coffee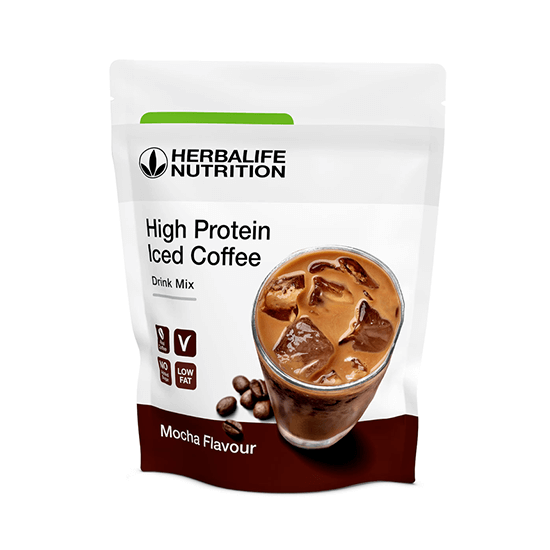 Brand: Herbalife
Price: £32.99 (308g)
Flavors: Latte Macchiato, Mocha
For all the coffee lovers, go-getters, dreamers with deadlines and explorers: Herbalife Iced Coffee could be the ideal solution for you. Finding a healthier iced coffee drink that's not loaded with sugar, fat and calories but tastes excellent can be challenging.
Herbalife blended two ingredients we all know and love – protein and coffee – to create a delicious, refreshing drink, offering an on-the-go option for a thirst-quenching caffeine boost.
It's expertly blended with 100% Robusta espresso coffee beans and has 15g of whey protein for an authentic, bold taste that won't compromise your nutritional goals. It has no added sugar, colors, or preservatives and is only 80 kcal per serving.
Buy here
Ghost Whey Protein Coffee Ice Cream
Brand: Ghost
Price: $44.99 (2lb)
Ghost promises to keep it as simple as possible. 100% whey protein blend, a few natural digestive enzymes, and that's that. The Coffee Ice Cream flavor hits the spot when the weather ramps up. 
Mix each scoop (serving) of the whey with 5-6 oz of water or beverage of choice, chuck some ice in there, and why not throw your ice cream topping on top to fully embrace your inner child?
Buy here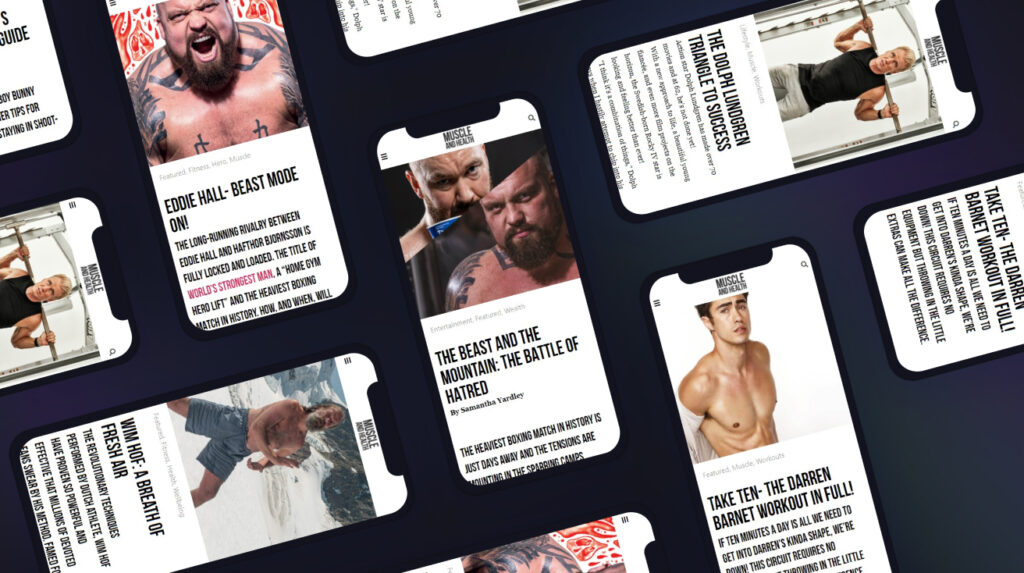 get all the latest mucle, health and wealth news delivered straight to your inbox