Algae doesn't sound like the most appetizing thing to add to your cooking, but chlorella, a type of freshwater algae, is appearing as an ingredient on the menus of some of the globe's leading healthy restaurants, such as Camilla Fayed's Farmacy Kitchen. It's also being recommended by leading nutritional chefs, who claim it not only adds a splash of vibrant color to dishes but contributes a host of health benefits too, which could include everything from helping with muscle fatigue to reducing period pain, check out our smoothie recipes to incorporate it in your diet.
We asked award-winning functional nutritionist, chef, and author Christine Bailey, who has over 14 health and recipe books to her name, for some exciting ways to include chlorella in your cooking.
SUPER BERRY CHIA PUDDING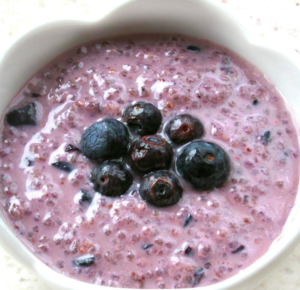 Packed with antioxidants and omega 3 fats, this is a great anti-inflammatory recipe. Prepare the night before to allow the chia seeds to swell and thicken the pudding then blend in the morning for a speedy healthy breakfast.
PREP: 5 MINUTES
SOAKING TIME: OVERNIGHT
SERVES: 2
INGREDIENTS
1 ripe banana

3.5 oz blueberries

9 oz raspberries

8.5 fl oz coconut milk

6 tbsp chia seeds

2 tsp maple syrup or honey 

1tsp Sun chlorella powder
TO SERVE
2 oz raspberries

Fresh berries to top
METHOD
Add all the ingredients to a blender and process briefly to combine. Pour the pudding into a jug or bowl and chill in the fridge overnight ready to serve in the morning. 

Place the remaining raspberries in a blender and blitz to form a thick sauce – add a little water if needed to blend. For a smooth sauce. you can pass it through a sieve

Spoon the chia pudding into glasses. Drizzle over a little sauce and top with a handful of fresh berries.
GREEN ENERGIZER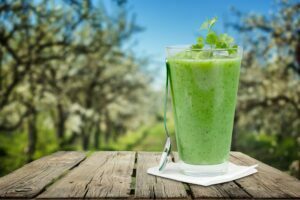 A wonderful combination of alkalizing greens and tropical fruits makes this a refreshing, vitality-boosting smoothie. Adding frozen banana creates a creamy texture to die for.
PREP: 5 MINUTES
SERVES: 2
INGREDIENTS
Large handful of spinach

1 frozen banana, chopped

5 oz pineapple

1tsp ground flaxseed

1tsp Sun chlorella powder

½ cucumber

13.5 fl oz coconut water 
METHOD
Simply blend until thick and creamy.
LIME GREEN BEAUTY SHAKE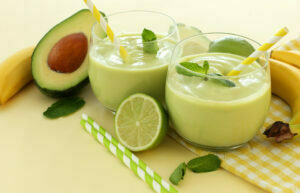 Green smoothies are so versatile and a great way to cram more greens into your diet. Try adding green superfoods such as spirulina or chlorella, which are packed with antioxidants including vitamin A and E which protect the skin from free radical damage and reduce the signs of aging. Coconut water provides valuable electrolytes to hydrate the body quickly making this a useful pick-me-up when you feel fatigued. 
SERVES: 2
8.5 fl oz coconut water

1/3 cucumber chopped

Zest and juice of 2 limes

1/4 ripe avocado

2-3 mint leaves

Handful of spinach leaves

1tsp Sun Chlorella powder

1tsp granulated stevia or xylitol to taste

Handful of crushed ice
Simply place all the ingredients in a high-speed blender and process until smooth. 
For more information on talented chef and author, Christine please visit www.christinebailey.co.uk, where you'll find information on her books, including Go Lean Vegan, The Gut Health Diet, The Brain Boost Diet, and My Kids Can't Eat That! — a friendly, no-nonsense guide to everything you'll need to take a functional, holistic approach to food allergies or intolerances in your child, including 60 delicious, family-friendly allergen-free recipes.
For more information on the miraculous benefits of freshwater algae, read up on DISCOVERING CHLORELLA- A SERIOUS SUPERFOOD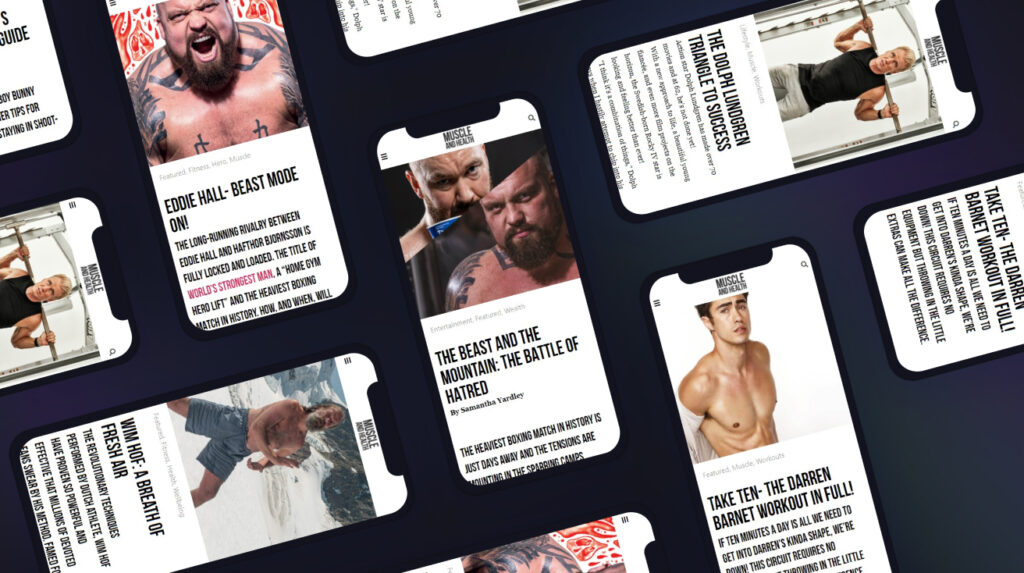 get all the latest mucle, health and wealth news delivered straight to your inbox