One of the positives to come out of lockdown is the surge in popularity in home baking, with many of us dusting off our aprons and heading back into the kitchen. We have some Chlorella recipes to try when you are in there.
Cake and pudding making is booming, and it's not just classic Victoria sponge or chocolate cake coming out of our ovens. If you've already tried adding chili, courgette, or chia seeds to your cake mix and are wondering 'what's next?', then you might be intrigued by an ingredient called chlorella. 
Chlorella, a type of green algae, is harvested and turned into a powder for a convenient kitchen pantry staple. It has become renowned for having a host of health benefits, with studies showing it could help with everything from boosting energy levels to keeping wrinkles at bay.
Algae is a popular ingredient in Japan, where it's used in a host of dishes. One of the easiest things to use it in is puddings, where it adds a splash of color and extra nutritional hit.
GLUTEN FREE CHLORELLA CUPCAKES
SERVES: 6
Ingredients 
Pinch of Sun chlorella powder

3.5 oz rice flour

0.7 oz fine coconut

0.2 oz roasted soybean flour

0.2 oz baking powder

Pinch of baking soda

3.7 fl oz soy milk

2 fl oz canola oil

1.2 oz beet sugar

1tsp vanilla extract

Pinch of salt

1tsp rum 

0.7 oz walnut

1.2 ozraisins

0.7 fl oz lemon juice
METHOD
Add the sun chlorella powder, rice flour, fine coconut, roasted soybean flour, baking powder, and baking soda to a bowl and mix together.

In another bowl mix the soy milk, canola oil, beet sugar, vanilla extract, salt, and rum together until the beet sugar has melted.

Add the two mixes together and once combined, add in the lemon juice, raisins, and chopped walnuts.

Split the mix evenly into six cupcake cases and bake at 330°F for 10-12 minutes or until cooked.

Once baked allow to cool.
CHLORELLA BANANA CAKE
SERVES: 6
INGREDIENTS 
1 oz Sun chlorella powder

6.75 fl oz soy (or coconut milk)

3 bananas

3.5 fl oz rapeseed oil

6 tbsp coconut sugar

pinch of salt

9 oz cake flour

2 tsp baking powde
METHOD
Mash up the bananas to a paste.

Add Sun chlorella powder, soy (or coconut milk), banana paste, rapeseed oil, coconut sugar, and salt to a bowl and mix well.

Combine the cake flour and baking powder together and sift into the mixture and mix together.

Pour the cake mixture into a baking tin and cook for 35 minutes at 330°F.

Once cooked allow to cool on a cake rack. 
CHLORELLA BLANCMANGE
INGREDIENTS
10 fl oz almond milk (soy milk or milk)

1 tbsp tepid water

0.2 oz of powder gelatin

0.7 oz of sugar

Small drop vanilla extract

Chocolate for decoration

Pinch of Sun chlorella a powder
METHOD
Dissolve Sun chlorella powder in tepid water and mix.

Add the powder gelatin to the chlorella mixture.

Add the almond milk (soy milk or milk) to a pan with sugar and heat.

When the sugar has melted mix in the chlorella and gelatin mixture.

Once the gelatin has dissolved, add in the vanilla extract. Pour the mixture into a cool bowl and mix it whilst allowing it to cool in an iced water bath.

Divide into four glasses and cool in the refrigerator for one hour.

Decorate with crushed chocolate. 
Discover all about the multitude of health benefits of CHLORELLA- A SERIOUS SUPERFOOD and incorporate it into your next bake.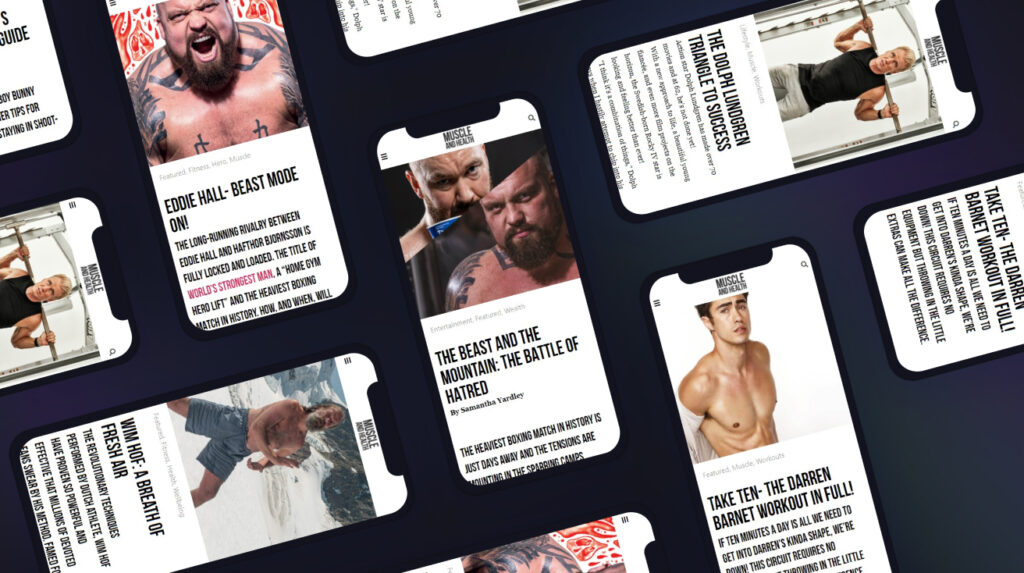 get all the latest mucle, health and wealth news delivered straight to your inbox