Photography by Unruly and Tyler Patrick Kenny
Original interview and print article by Samantha Yardley
By Jack Franks
"There's an online persona of me where it's just hyped up, over-sexualized, and I want to entertain people, and then there's a person that you get to meet within me, which is a lot more laid back and a lot more not like that at all."
Harry Jowsey loves sex. That's clear to see.
A search for the 'Too Hot To Handle' star on YouTube gives an inclination as to why, with the majority of videos centering around his sexual antics, history, and his dating situation.
It's no surprise, given the nature of the show he rose to stardom on. Ten perfectly crafted single humans mingling in the stunning Casu Tau in Punta Mita, Mexico. Minimal clothing. Testosterone levels soaring to tsunami level heights.
The catch was they would lose money from the $100,00 grand prize pot if they gave into their temptations and landed a peck on a cheek, amongst other sexually motivated moves.
Harry would go on to be one of the winning couples – although his relationship with Francesca Farago did fizzle out on the outside world – even he couldn't have predicted the meteoric rise into the spotlight which was to come.
Now living in L.A, Harry Jowsey has harnessed a seismic online following, around five million on both Instagram and TikTok and also hosted his own podcast 'Tap In,' which centered around sex, drama and gossip.
Never one to shy away from the topic of sex, Harry Jowsey has used his platform within the public eye to consistently destigmatize talking about bedroom antics to help improve everyone's sex lives.
"Everyone's just afraid to be judged because I went on a show where essentially we got painted as sex addicts.
"I felt it was a good opportunity to keep that side of me open and communicate with my audience about personal experiences and things they can do better in their sex life.
"I found that it has had a bit of a backward effect on personal relationships, where it has caused problems, but on the other side, on the upside, it's helped my audience."
He may not be accepted into the nun's society, but Harry's intentions are pure.
So, is the sexual culture within the men of this generation being brushed under the carpet?
The orgasm gap
According to a report in 2020 by the General Social Survey, men between the ages of 18 and 29 had less sex than ever; the number of abstinent men has nearly tripled in the previous decade, from 10 percent in 2008 to 28 percent in 2018.
A surprising number of men don't live up to gender cliches — meaning they aren't hormone-driven Frankenstein's monsters, obsessed with sex and unconcerned with the consequences.
In fact, they're pushing back against cultural expectations, and many are going so far as to avoid sex altogether. This has played a part in the 'orgasm gap', resulting in women not having orgasms as often as men do in heterosexual sexual encounters.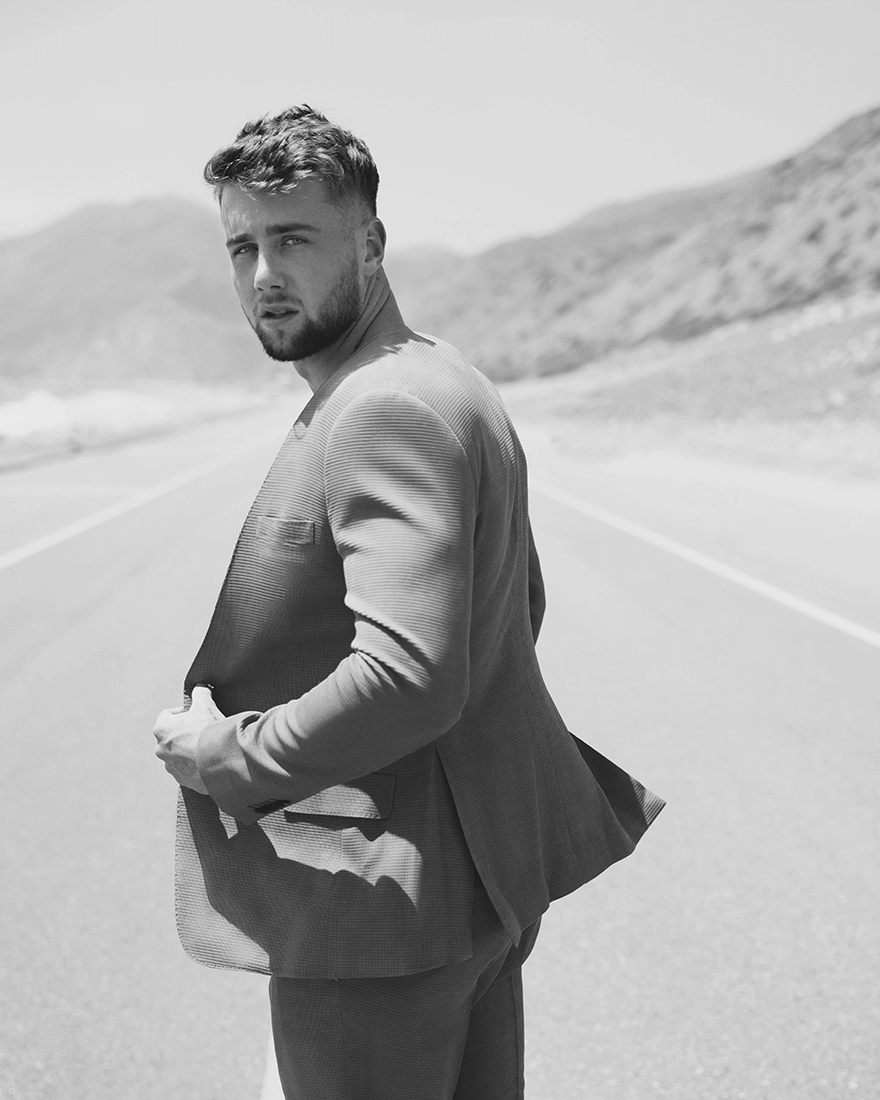 However, a recent study by doctoral student Grace Wetzel showed that women who don't have orgasms begin to believe that they will not have them and then, indeed, have fewer of them. This self-fulfilling sexual prophecy results in a lack of prioritization around their own orgasms, leading to less satisfying sex lives. 
Data from research backs this up: Overall, three in ten British women (30%) say they orgasm every time they have sex, including 11% who get off multiple times a session.
While another one in four women (27%) say they orgasm on most occasions, this leaves a third who say the fireworks only happen; sometimes (15%), rarely (10%) or not at all (7%).
So frustrated upon learning of this information, Harry went as far as to record an impromptu podcast episode titled, 'EMERGENCY PODCAST, WE NEED TO TALK'.
"I wanted to get those numbers a little bit more attractive for everyone so that people can enjoy it a little bit more and not be afraid of it because it's something that we all do.
"It's something that happens, and we're born to just reproduce. If it's more enjoyable for everyone, then everyone's a lot happier.
"When I was young, I was way too eager to get the job done. I took that ego of, 'I need to have sex' and whatever else out of the way, and took a way more relaxed approach.
"I found that, if you go down on your girl and make her cum before, it doesn't matter how quick and how terrible the sex, is because they still came. They still came, so everyone's a little bit happier."
To close the gap, Wetzel says we need to emphasize sexual communication between partners, prioritize clitoral stimulation for couples and de-emphasize the idea that biology stands in the way of a woman's climax.
"It's not that women are 'difficult' to bring to orgasm," Wetzel says, adding that there's nothing about their anatomy, genetics, or hormones that keep women from orgasms — most women can have orgasms when they masturbate style="font-weight: 400;">.
Women should take the technique that works best for them in masturbation and bring that to their partnered sex.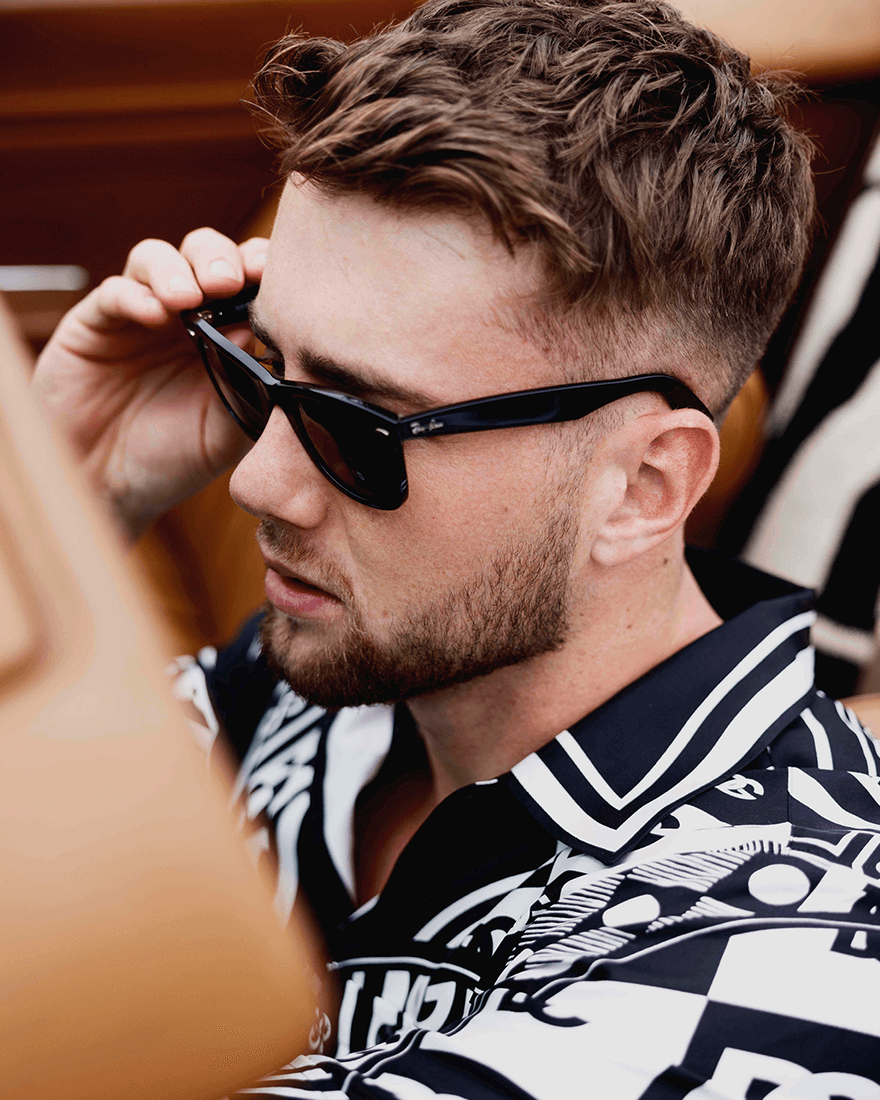 Harry Jowsey, never one to be prudent with his sexual methods, also believes that communication is key in order to close the gap.
"Just take the time, take care of her, make sure that that's all taken care of. Then, you guys can be open and communicate about what you actually like, and then at least you can get better.
"If that relationship doesn't work, then at least you're 10 steps further than you were before because one thing that I realize is people tend to get embarrassed and don't want to talk or don't want to communicate, especially in the bedroom.
"That leads to bad sex, and just people not enjoying each other and not enjoying that very, very intimate and special moment."
"I've had messages from people saying they took my advice, and it worked for them. Girls have said their boyfriends listened to the podcast, and it helped their sex life.
"That's just been the biggest motivation for me to talk about that stuff, is just to help other young people understand and try new things."
An open conversation
You've probably heard the old adage that men sit around all day thinking about sex. The popular myth says it's once every seven seconds, to be exact.
If you divide the number of seconds in an hour (3,600) by seven, that works out to roughly 514 sex thoughts – just in an hour.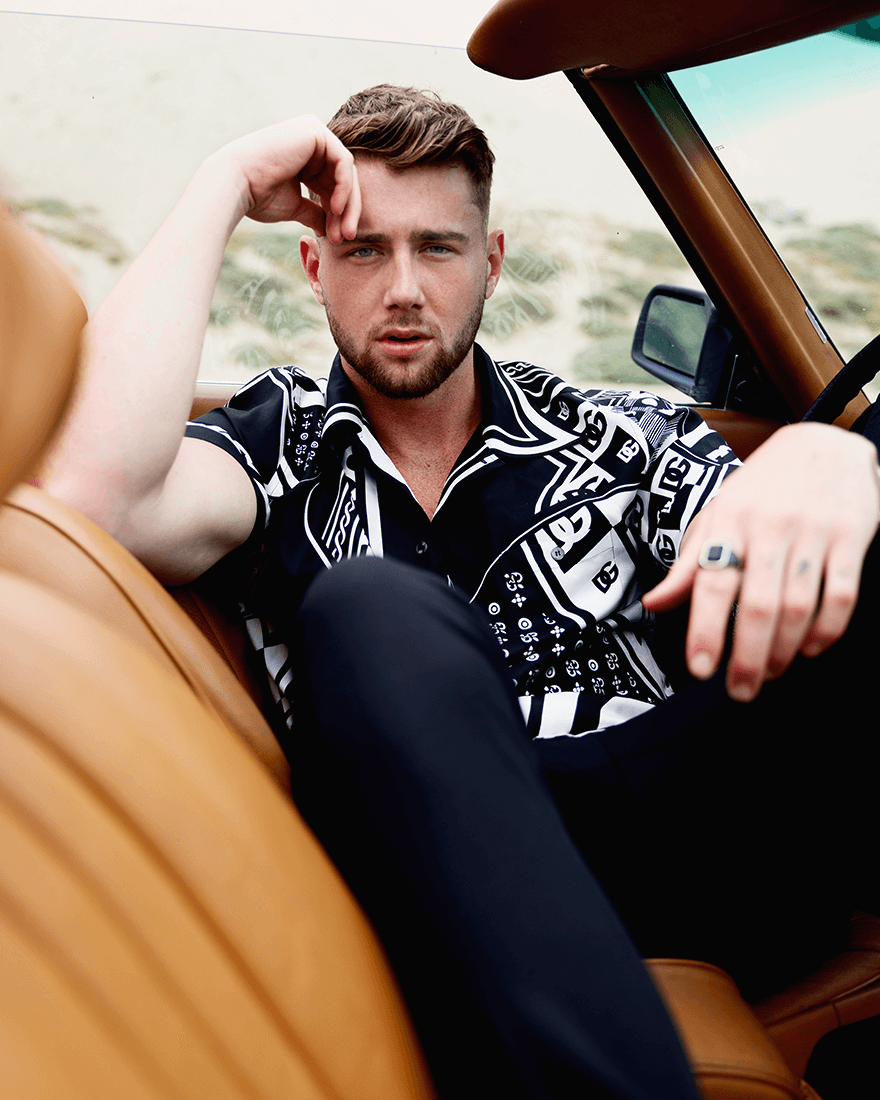 Even the horniest of males would raise an eyebrow at that notion.
Realistically, men are generally reported to think about sex 19 times a day, while women reported thinking about it 10 times a day.
When it comes to speaking about our romps, a OnePoll study released the results of a study in conjunction with Pure Romance in 2019, which surveyed 2,000 sexually active American adults on how often they talk about sex. 
Sixty-five percent of the adults reported feeling comfortable sharing their sex lives with others, with 29% stating they are "very comfortable."
Respondents were most likely to discuss their sex lives with their significant other/partner/spouse (61%), followed by best friend (60%), friends (40%), co-workers (28%) and roommates (26%).
There wasn't a statistic for discussing sex lives with the world unless Harry Jowsey would fall straight into that category, despite the issues it could cause.
"I think I'm very comfortable talking about my sex life, but I think when I've been in relationships before, that's caused problems, where we've either had fights or things have ended, whatever else.
"It's hard because I'm aware there's an online persona of me where it's just hyped up, over-sexualized, and I want to entertain people, and then there's a personal person that you get to meet within me, which is a lot more laid back and a lot more not like that at all. It's caused issues because sometimes people who aren't in this industry don't understand that difference."
Harry Jowsey represents the middle ground between the two types of males when it comes to discussing sexual exploitation.
On the one hand, there is the 'locker room talk' kind of guys – or dudes as they would likely want to be called – whose measurement for sexual prowess tends to be measured in pussies smashed, not pleasure caused; women conquered, not women left whole when you leave.
These dudes ask for your body count but not your strategy for figuring out her body, lacking empathy towards women and being single-minded when balancing out the pleasure.
Sex becomes an ego mission, adopting a solo quest when it should be in harmony with a partner.
Rather than having an open and honest conversation about consensual non-monogamy, for example, some men will cheat on every partner they have, chalking it up to "once a cheater, always a cheater."
Far too often, men regard sexual encounters as conquests. Sex is something they do to someone rather than something they do with someone.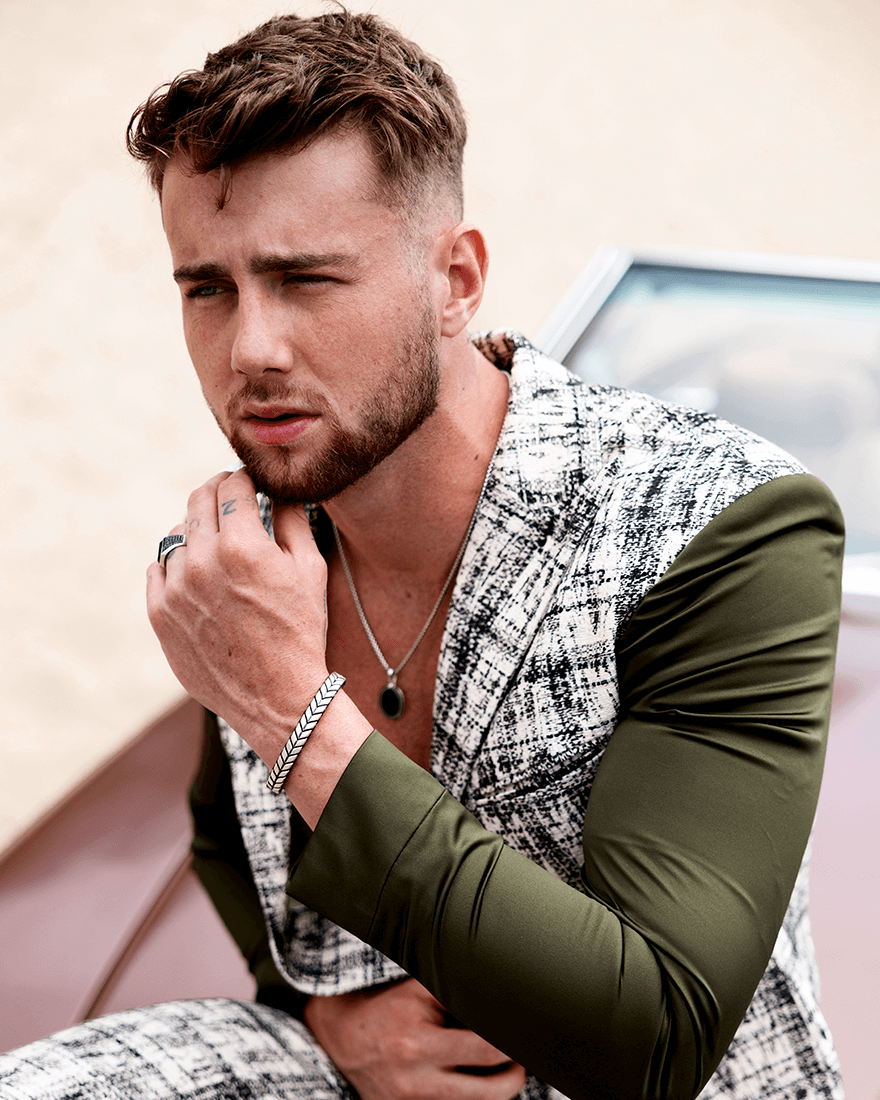 In Lisa Taddeo's New York Times bestseller, Three Women, she begins her non-fiction telling of three women's sex lives by informing the reader why she chose not to write about men:
"The men's stories began to bleed together. In some cases, there was prolonged courting; sometimes the courting was closer to grooming, but mostly, the stories ended up in the stammering pulses of orgasm."
By minimizing men's sexual experiences as nothing more than a lifecycle that starts with courting and ends with cumming, Taddeo is buying into a myth that men are simple sexual creatures.
The truth is that in 2023, most of them are not.
The other end of the scale introduces emotionally in-touch men who allow themselves to be vulnerable with the people they care about. They treat women not only as equal partners but full human beings.
Emotional intelligence reigns supreme, and it's clear that Harry Jowsey possesses this tool in his armory of feelings.
In "Understanding Harvey," journalist Emily Yoffe spoke to several therapists about the need to have a more empathetic understanding of male sexuality, one that is much more complex than Taddeo's simplistic view. According to these therapists:
"Men are taught from a young age that they must be sexually competent and sexually powerful with exaggerated and impossible ideals…Compared to women, men are far more insecure and anxious about their sexual performance…This pressure and insecurity can also breed resentment."
Sex can be stressful because of the overwhelming pressure to perform. It doesn't come to a head for empathetic modern-day men because they talk out these feelings with both men and women they trust.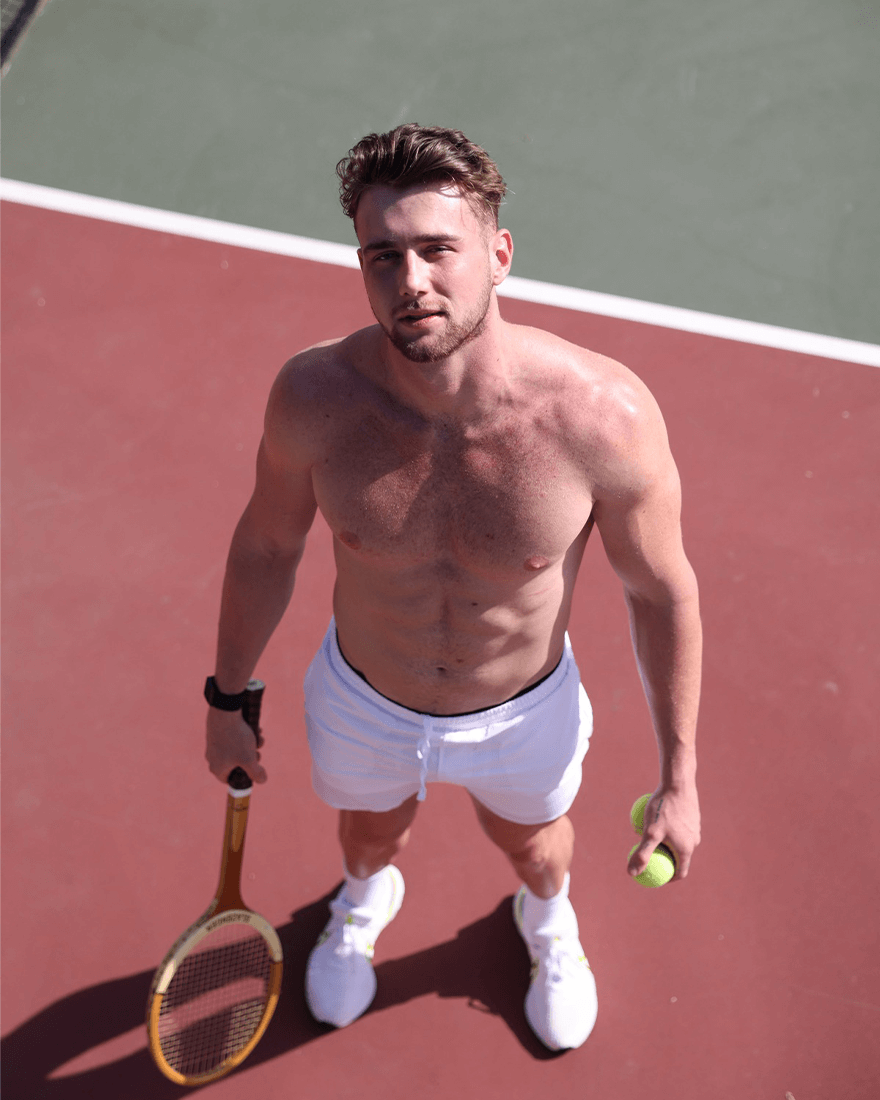 While still possessing the boyish characteristics of a cheeky 25-year-old, Jowsey would happily admit he still emits 'locker room' traits regarding sex and women.
But there is much more under the surface. A young guy who wants to help a generation of men who may feel pressure, struggle to speak with their partners or feel embarrassed about the topic.
Sex may have made Harry Jowsey a star, but it won't define his future.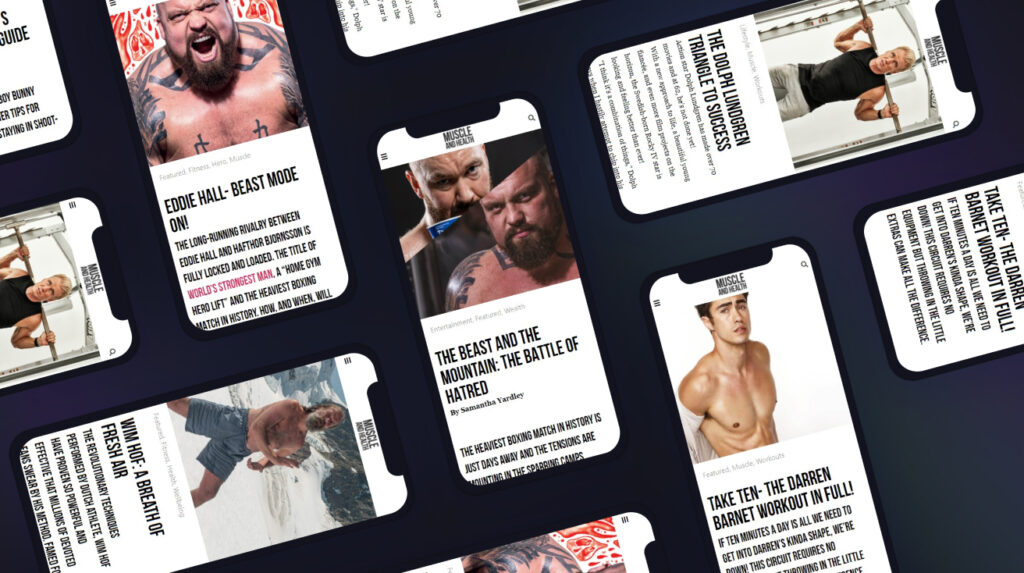 get all the latest mucle, health and wealth news delivered straight to your inbox