Words by Jack Franks
Lindsey Jacobellis is on the home straight.
The American snowboarder navigates the final bend of the course, now meters away from sealing a gold medal in her first-ever Winter Olympics in Turin.
Switzerland's Tanja Frieden is three seconds behind, already resigned to a second-place finish, until the unthinkable occurs.
On the second-to-last jump, Jacobellis' attempt at a celebratory method grab horribly backfires, seeing her lose control and fall to the ground. Frieden can't believe her eyes as she is effectively handed the gold medal on a plate, crossing the line with a stunned Jacboellis following behind.
The camera cuts to her coach, Peter Foley, who can only give the audience a perfectly timed faceplant.
Twenty years old at the time, she declared she was "having fun" with reporters, retracting earlier comments which implied she was attempting to improve her stability. Little did she know she would have to wait 16 years for her redemption.
Shot at Redemption…
In the Winter Olympic Games that followed, it seemed the curse of Turin was hanging over her like a cloud, despite the fact Lindsey Jacobellis was the favorite to claim gold at both the 2010 and 2014 Games.
During the semi-final run of the 2010 Vancouver Games, Jacobellis was disqualified for hitting a gate before a fall at the same stage in Sochi four years later saw her elusive search for the top prize go on.
"The nightmare goes on" was the line delivered by the commentator.
In 2018 in Pyeongchang, despite leading most of the way, she missed the podium by .003 seconds, finishing in 4th place. Again, the same question lingered.
How can the most decorated and dominant female snowboard cross-athlete of all time not win gold?
A 31-time World Cup Gold Medalist, ten-time X Games Gold Medalist, and six-time World Champion, Jacobellis' record speaks for itself.
Born in Danbury, Connecticut, she took up snowboarding at the age of eight before graduating from Vermont's Stratton Mountain School in 2003 – a high school with a sports focus on training winter athletes – before claiming the first of three consecutive gold medals at the Winter X games the same year.
Yet, before the final of the 2022 Winter Olympics Snowboard Cross in Beijing, she was known for her infamous fall at the final hurdle in 2006, a defining moment that blotted an impeccable copybook.
At the age of 36, Jacobellis lined up against France's Chloe Terspeuch, Canada's Meryea O'Dine and Australia's Belle Brockhoff, aiming to banish the demons of Turin 16 years earlier.
A composed and dominant performance followed a fast start in the middle section of the race. However, Terspeuch was within meters of denying Jacboellis her shot at redemption.
But this was her time.
As she leaped over the final jump and across the finish line, a 16-year journey concluded, and a smile as broad as the Beijing horizon was etched across her face as she realized the gravity of her accomplishment.
Perhaps it was fate. Two of the favorites for the gold medal, Great Britain's world champion Charlotte Bankes and Italy's Michela Moioli, failed to reach the final, leaving the door open for Jacobellis.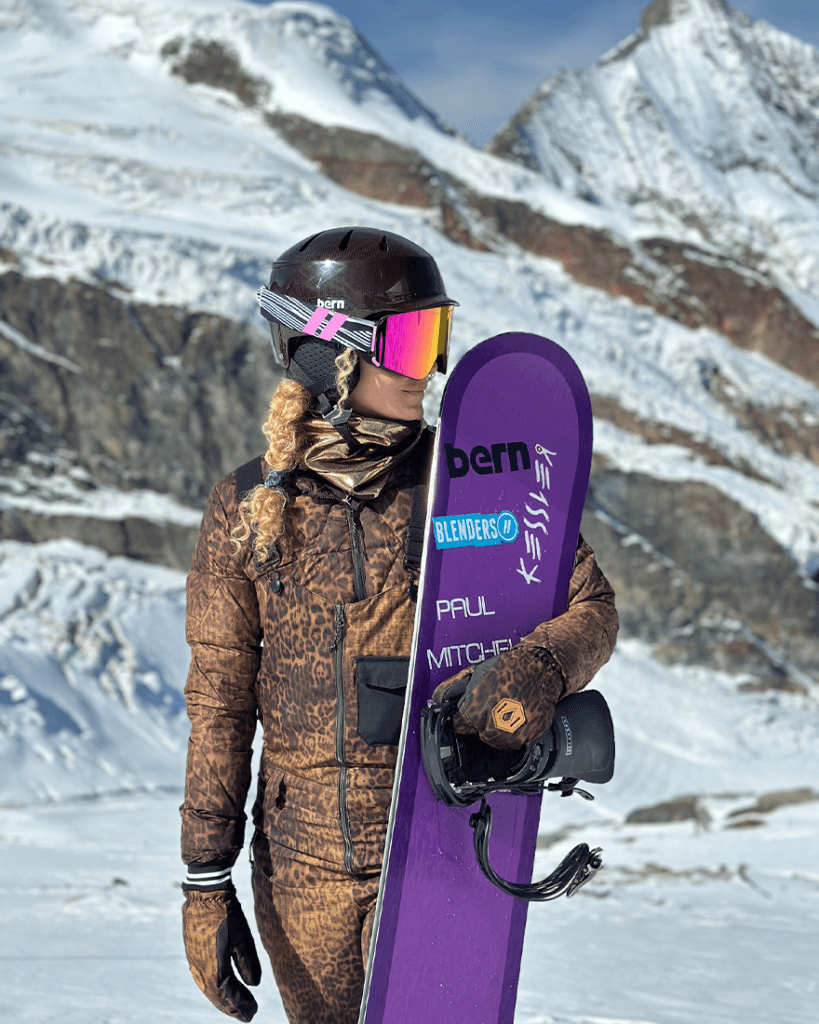 After winning gold, she told Olympics.com: "I didn't have that (the 2006 fall in Torino) in my mind coming here; I just wanted to have fun, being my fifth appearance at an Olympics.
"My thought going into this was, 'It's either going to happen, or it's not', and 'it could be my day, or it could be another one of the ladies' days', so it just happened that all the stars lined up for me, for it to be my day."
Just a few days later, Jacobellis and Nick Baumgartner – the oldest US athlete in Beijing – won the first-ever mixed snowboard cross, completing a sensational double gold swoop.
No longer was her career defined by mistake but punctuated by an infallible perseverance and determination to fulfill a destiny 16 years in the making.
She even landed a method grab to seal her second gold.
In your own words, define your interpretation of 'extreme sports.'
"Extreme sports are not the traditional sports offered to individuals during school. An extreme sport is an alternative sport that constantly pushes the boundaries of risk and danger and is usually in a "less" controlled environment.
"Every athlete can push a new level of extremeness by treading the line of risk vs. reward while striving to reach new benchmarks or titles."  
For you, why does the reward outweigh the risk regarding your sport?
"For me, there is a certain point when the fear of risk disappears. You are fearless, and anything is possible. It doesn't happen every time, but when there is a race on the line, and you are trying to calculate all possible outcomes, you feel prepared or welcome the risk because, in your mind, you did your best calculation. 
"Over the years and countless races, I have a high level of experience that weighs into the race moment, and your body/mind can determine if this is a well-executed, calculated risk that might work out, or it is a risk not worth taking. It has taken years of understanding this maturity as an adult and how to flirt with this line.
"You can witness this type of execution in my later years of racing rather than my younger years when I was a developing athlete. When the fear goes away, time feels like it is moving slowly, and it seems like you have all the time in the world to access your surrounding environment." 
What's the most dangerous thing you've ever done in your profession?
"The most dangerous thing I have ever done was big mountain snowboarding in Alaska. There is so much exposure, and you are only with a small group of people with one guide. 
"Anything can go wrong, and with restricted flying windows for a helicopter, the best moment can quickly turn into a severe problem that can be life-threatening. Every day I understood the risk but wanted to ride this vast, untouched, beautiful, yet deadly terrain.
"After a day of riding, I was so mentally and physically drained, not from the riding, but from being knowledgeable and aware of the environment I was in and having to calculate the risk minute by minute."  
At what age did you discover your thrill of adrenaline? Can you remember the first time you felt the rush that drove you to pursue a life in your current sport?
"I discovered speed very early on in my youth. I was about five years old and lost one of my skis off the chairlift after being told not to click my skis together. At the top, I could not ski down on one ski, so my brother took my other ski, and I was given a piggyback ride by a close family friend, Bob Moore.
"Bob was a phenomenal skier and was not afraid to ski fast, even with me on his back. This was the first time I felt the speed of this magnitude. At first, I was terrified going down the first drop but embraced it because if Bob were confident with his speed, even with me on his back, there would be nothing to worry about, and I should enjoy it.
"I still remember what that nervous energy felt like, and it is similar to the feelings I get when I encounter a boardercross course for the first time, but once I decide to face it head on, I feel energized and empowered." 
Do you think you will ever fulfill your sense of adventure or is the search for the next shot of adrenaline something that will never end?
"Yes, I can be fulfilled. I would not say I look to push to the extreme level all the time constantly. For example, I love to jump off cliffs into the water. But I won't jump alone. I know the area, the jump, and especially the tide and swell and how that can change the nature of the jump.
"There are ways to experience adrenaline without making it too dangerous. There are times I push back and tell myself it is not worth the risk and I have nothing to prove. I reduce the risk as much as possible, so it is still thrilling and fun but a bit safer."
What's your proudest moment in your sporting career?
"The best moment in my career was winning two Gold Medals in the 2022 Beijing Olympics. Looking back at what I have accomplished in the last 25 years in the sport, and the individual I am today because of my journey."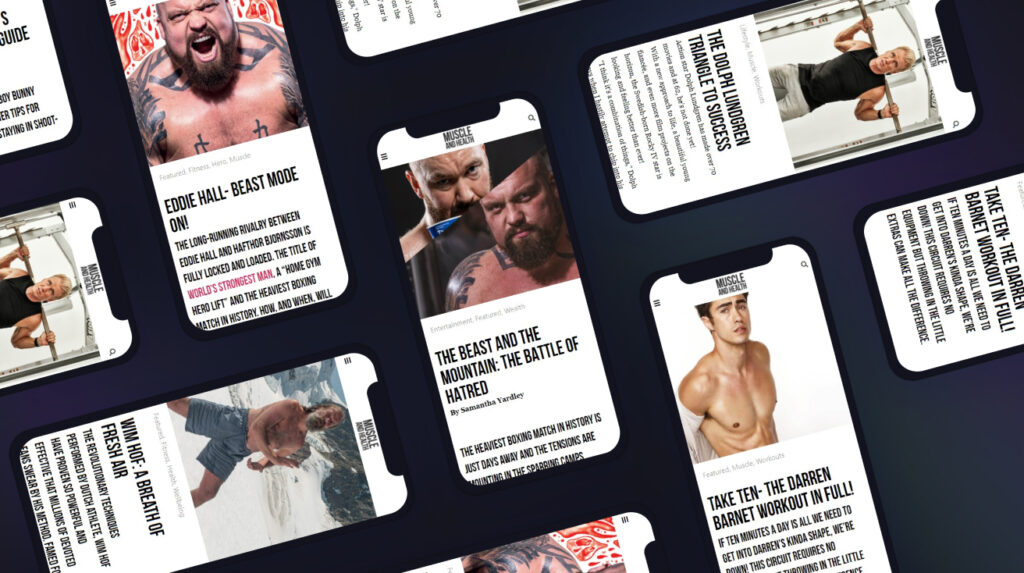 get all the latest mucle, health and wealth news delivered straight to your inbox