As we all know, quality sleep is vital for a healthy mind and body. Health and wellness specialists Royal CBD know this more than most, with their CBD products specially designed to aid sleep and relaxation.
Royal CBD have looked into the sleep routines of Kate Middleton, Meghan Markle and The Queen to ascertain how they get a restful nights kip, and how we can emulate it.
Meghan Markle Does These 3 Things To Regulate Her Sleep Routine
Meghan Markle relies on Yoga for a healthy sleep routine
She avoids reaching for caffeine when she's tired, choosing a smoothie instead
Kate middleton ensures she is in bed by 10.30pm
The Queen drinks Earl Grey to help her wind down after a long day, followed by a glass of champagne before bed!
Meghan Markle:
Sleep Tips: Wake up early, start the day with yoga, ditch the caffeine
Even before she was a royal, Meghan has spoken openly in interviews about the importance of health and wellbeing, with a specific focus on sleep. Meghan says she wakes up at the same time every morning, (4.15am!) to help with sleep hygiene. She starts the day with yoga, referring to the importance of routine saying ""The morning, as we all know, is that vital time that sets the tone for our day ahead."
Although not necessarily referring to her sleep routine, Meghan has also spoken of her reluctance to reach for caffeine when she's tired, saying "It's easy to fall into the trap of rushing for a coffee when you hit that 4pm slump. I blend some apple, kale, spinach, lemon, and ginger in my Vitamix in the morning, and I always find that sipping on that is a much better boost than a cup of espresso".
Kate Middleton:
Sleep Tips: Go to bed at the same time every night, eat dinner early, be active during the day
Kate Middleton is also vocal about a healthy routine, regularly exercising and eating a balanced diet high in protein and veg (her favourite meal is sashimi!). Kate says she goes to bed at 10.30pm every night, which helps with sleep hygiene and routine, making it easier for her to fall asleep. She also prepares dinner for the family and eats early, around 6pm, so that it has time to digest before she heads to bed. Kate also credits an active lifestyle for keeping her sleep routine in check; Every morning she'll either take a run near the Palace or go for a walk with Lupo, the family dog. She is known to take Lupo for up to three walks per day, either in the park or in the Palace gardens. If that wouldn't make you ready for a good night's sleep, we don't know what would!
The Queen:
Sleep Tips: Wind down with a cup of Earl Grey tea, eat dinner alone, finish the day with a glass of champagne
The Queen remains in good health, perhaps owing to her ensuring she gets a good night's rest. She begins to wind-down from a long day of duties with a cup of Earl Grey tea; drinks like tea have a soothing effect on the body and hot beverages contribute to the feeling of tiredness. The Queen often eats dinner alone, which is a good way to be alone with your thoughts and forget the stresses of the day. Finally, she takes a glass of champagne to bed with her every night, according to her cousin Margaret Rhodes. Too much alcohol before bed can lead to interrupted sleep, however one glass of champagne is just enough to relax you without compromising your sleep pattern. Champagne is light in colour too, meaning it's much less likely to leave you with a hangover the next morning.
Images @meghanmarkle_official
The man who said "No". Check out HOLLYWOOD? NO THANKS!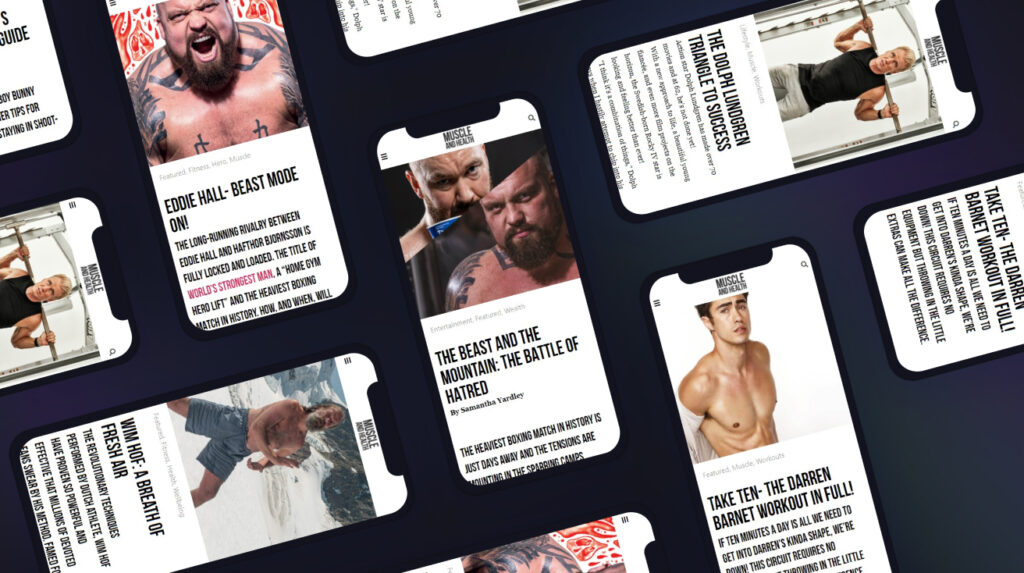 get all the latest mucle, health and wealth news delivered straight to your inbox