By Jack Franks
The world of health is constantly evolving—and October is no exception.
From Kickstarter projects offering stress-relief toys and a pillow that prevents hair loss to handheld recovery devices that could make a significant imprint on the market, it's an exciting time for the health and wellness industry.
Muscle and Health has selected the most exciting health trends for October, incredible products that could well shape how we care for our minds and bodies.
Muscadine Grapes: The age-old answer?
Health and wellness company Shaklee may has cracked the code experts have searched for over the last few decades. Aging. Look, we all age, some more graceful than others, admittedly, but health connoisseurs are now more active than ever in attempting to find ways to prolong their youthful glow.
The aging process initiates at a cellular level, prompting Shaklee to develop anti-aging gummies with clinically proven abilities to combat the signs of getting older from within. Vivix is enriched with polyphenol-rich ingredients like muscadine grape, aimed at slowing down the factors contributing to aging and supporting youthful cells.
View this post on Instagram
Noteworthy is that Vivix has undergone four clinical studies and a laboratory study, fortified by six US patents and 27 patents on a global scale. The results are eye-opening. Vivix has been shown to reduce DNA damage by 62% and boost cellular energy production by 98.8%.
In a growing trend, consumers are embracing an inside-out approach to beauty, seeking supplements that combine effectiveness and enjoyment through their delightful and flavorful daily consumption. 
A recent market report highlights the growth of the anti-aging supplement market, which is projected to grow at a CAGR of 13.4% from 2023 to reach $106.85 billion by 2030. 
The powerful formula found within these anti-aging gummies is also available in various formats, including liquids, and liquid gels.
Buy Shaklee Vivix Anti-Aging Gummies
A hair-loss-preventing pillow
We've come a long way since the oldest known pillow was created in Mesopotamia over 9,000 years ago. By pillow, we mean stone or wood carved to hold the neck in place off the ground. It doesn't exactly scream comfort, but at least we've moved on from the men of ancient Greece and Rome who found a link between pillows and a sign of weakness. Now, we all love pillows.
California-based company Monapillow has seemingly invented the pillow of the future. Launched on Kickstarter and Indiegogo in May 2023, their Ice-Tech Graphene Pillow project raised over $10,000 from over 80 backers. It's easy to see why.
View this post on Instagram
Mesopotamia's memory foam pillow claims to enhance sleep quality and productivity and features a triplex ice-tech design consisting of a graphene-infused cover, a cooling gel layer, and a memory foam core. The pillow provides optimal head and neck support, regulates temperature, prevents hair loss (you read that correctly), and reduces stress. Plus, it comes with a zipper that allows users to adjust the height and firmness of the pillow according to their preferences.
Buy MONAPILLOW Ice Tech Graphene Memory Foam Cervical Pillow
Use your head: The migraine miracle device
Migraines and chronic headaches affect more than 10% of people, worldwide. They're one of the world's most common health conditions and its most common neurological disease, making it the third most common illness in the world. Introducing the device that can help improve those figures, the gammaCore Sapphire, the first and only FDA-cleared non-invasive device to treat and prevent multiple types of headache pain via the vagus nerve.
The device works by stimulating the vagus nerve, which disrupts the pain signals traveling during headaches to prevent them from firing in the first place. Thus, this will help a person who experiences chronic headaches, cluster headaches, migraines, and more.
The groundbreaking device— which has received press from the likes of Forbes, Good Morning America and The Dr. Oz Show—is rated to treat acute headaches in several two-minute sessions and will help to prevent chronic headaches when used twice daily in four-minute sessions. The device only needs to be held against the right or left side of the neck during the treatment and has an adjustable intensity level to help a person achieve the one for their needs.
Get started with gammaCore Sapphire.
Pushing the moss-abilities
Is there anything Sea Moss can't do? Historically consumed in its raw form or added to broths and soups, it's now a rapidly growing wellness trend courtesy of its ability to support gut health, boost immunity and promote healthy skin and hair, amongst others.
When we talk about Sea Moss, we automatically talk about Planted Seeds, which has recently broadened its selection of functional sea moss products, introducing the Blue Gold Sea Moss Gel and the Green Gold Sea Moss to its lineup. Nestled in wellness and naturally sourced items, Planted Seeds is dedicated to upholding quality, sustainability, and the multifaceted advantages of sea moss consumption.
View this post on Instagram
Sourced from the pristine waters of St. Lucia, Planted Seeds' sea moss underscores their commitment to ethically procured and environmentally conscious offerings. An essential aspect of the functional sea moss gels lies in their potential to foster a healthy gut, encouraging prebiotic and digestive benefits. Beyond its digestive perks, sea moss has been linked to many positive impacts on health and beauty, including enhanced skin and hair hydration, boosted immunity, and aid in weight loss.
The latest additions to Planted Seeds' collection blend sea moss with spirulina. The Blue Gold Sea Moss Gel promises to augment cognitive function and combat inflammation, while the Green Gold Sea Moss purports to aid heavy metal detoxification.
Recovery in the palm of your hand
Athletic recovery is all the rage. Modern society is constantly searching for ways to optimize performance and speed up recovery, from cold plunges to steamy sauna—or a combination of two. 
Cutting-edge wellness tech company Therabody has developed medical devices for targeted vibration therapy and pain relief since 2008, but their latest effort could revolutionize the market.
Say hello to the Therabody RecoverTherm Cube, a compact and multifunctional device for athletes to use as part of their recovery process. The device has three settings to choose from: Heat, Cold and Contrast, which will work effectively to alleviate muscle tension or even reduce joint pain, depending on the ailment.
View this post on Instagram
The Heat setting generates temperatures up to 109 degrees Fahrenheit, while the Cold setting drops it to 46 degrees Fahrenheit and the Contrast setting switches automatically between the two for optimized treatment.
What separates the Therabody RecoveryTherm Cube from other devices of a similar nature is its compact nature. It's wearable, portable and convenient for relief on the go, anytime you need it.
Buy Therabody RecoverTherm Cube
YIJOO say relax
Are you stressed? Do you find yourself fidgeting too often? New York-based YIJOO has tapped into the personal pressures and anxieties of their struggles to bring the YIJOO Relax Toy. This Kickstarter project has surpassed the $6,000 mark courtesy of 186 backers, five times higher than the original target.
Made of metal with a smooth and shiny surface, the stress-relief toy designed to help people feel more calm and relaxed can twister, turn, and rotate differently to create various shapes and patterns with the 32-equipped magnets. It also boasts a magnetic base that can attach to any metal surface, all to stimulate the senses, improve concentration and reduce anxiety.
In addition to being a decompression toy, it can be a decorative piece for your living room or wherever your heart desires. Its minimalist and elegant design can fit almost anywhere and complement a zen-like atmosphere. Stick it on your desk, bedside table, coffee table, kitchen counter…you get the point.
The project will proceed after smashing its funding goal, so watch out.
Find out more about the YIJOO Relax Toy.
Cannabis S'mores around the campfire
Introducing the KANHA S'mores, a limited-edition delight, is hitting California dispensaries this month, inviting consumers to indulge in a delectable experience.
Crafted with chocolate derived from cacao beans sourced from local farms in Ghana, the Ivory Coast, and Ecuador, the product is complemented by crushed graham crackers and marshmallows. Each package contains ten servings containing 10mg of THC, resulting in 100mg per pack.
The edible is infused with hybrid cannabis oil undergoing quadruple laboratory testing to ensure precise dosage and a pesticide-free product.
Cameron Clarke, the Co-Founder and CEO of Sunderstorm, spoke about the new KANHA S'mores, stating: 
"Our foray into chocolate marks another instance of KANHA delivering flavorsome products with consistent, dependable effects. Whether savored by a campfire or as a daily indulgence, S'mores is the quintessential summer treat for chocolate enthusiasts who embrace cannabis and outdoor escapades."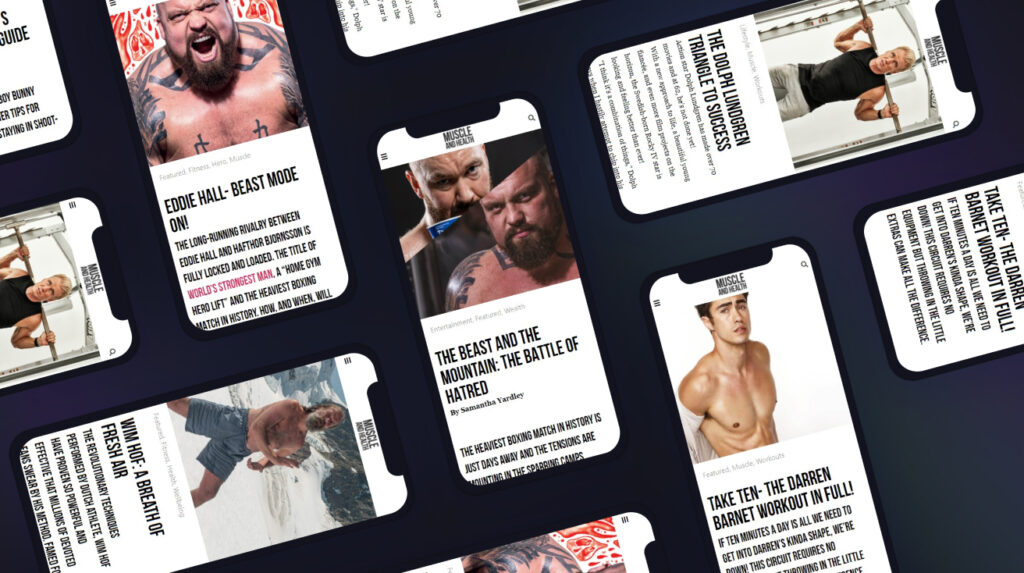 get all the latest mucle, health and wealth news delivered straight to your inbox