Words by Jack Franks
Let me set the scene. Japanese Shinto priests play musical instruments at a festival. There's food and alcohol, and nothing too out of the ordinary. 
Enter a giant 96-inch-long wooden phallus… 
The penis is then spun vigorously while our priests pray, with a baying crowd looking up in awe as they are showered in rice cakes. The climax arrives when the 280 kg package arrives at the final shrine. Welcome to the beautiful, pleasure-soaked, and, at times, wacky world of sex festivals.
Regarding kinky festivals, the Tagata Honen Matsuri festival lies within the more outlandish category. It's clear the Japanese love their pensises, though, as evidenced by The Festival of the Steel Phallus, which features a penis parade featuring phallus-shaped candy. Right, that's enough penis, and let's not neglect the balls.
On the subject of testicles, it's a safe bet to suggest plenty will be set free at Sexpo Australia, a convention bulging with kink workshops, sex education sessions, amateur strip competitions, and, to finish off, a wet pussy party zone. Speaking of wetness, lovers of damp and messy fetishism – or sploshing as it's more commonly acknowledged – would have loved Canada's Messtival, so it's a shame some dodgy investments sunk its offerings.
London-based Eroticon claims the prize for the best tagline – "It's better when you come" – and offers erotic creatives the chance to release their inner EL James. 
Still, for those with a curiosity for BDSM and longing for leather, Folsom Street Fair in San Francisco will awaken the dominatrix or dominus inside. Expect foreplay of live music and entertainment before the nudity, gagging, and spanking take over.
For a more Scandinavian-scented twist, Kutemamajrvi Sex Festival in Finland offers scholarly folk lectures on sex and sexuality, or Kinky Copenhagen in Denmark, which blends art and safe sexual practices together with costume parties. And whips. Lots of whips. It's no shock to hear it earned the nickname of the 'hedonist's wet dream.'
Rage, Fury, Mayhem and Fusion may sound like the new Marvel cast, but they are actually the four parties on offer at Belgium's Darklands Festival. Fusion celebrates the four leading European gay fetish concepts, but remember to save some stamina for Rage; a climactic orgasmic-influenced DJ set boasting the world's biggest darkroom – a mythical and euphoric space within the gay community that allows men to have consensual sexual encounters.
So, is it time you broadened your sexual horizons, packed (not that you'll need much) your bags and explored your kink? 
Here's a closer look at the world of rotating penis' and beyond.
Honen Matsuri (Penis Festival)
Location: Komaki, Tagata, Japan
Known for: A 400-kilogram wooden penis
In the ordinary suburb of Komaki, every year, quite a great festival takes place: the Honen Matsuri. Colloquially, it's known as the penis festival.
Ensure to have your camera at hand when the two-meter-long wooden phallus comes into view, as it is undoubtedly a sight to behold. Tagata-jinja Shrine is filled with many other phallus-shaped stones and statues, and celebrants at Honen Matsuri line up to rub them, praying for a good harvest and fertility for the coming year.
It starts at 10 a.m. when you can wander the festival site shopping for phallic souvenirs to surprise your friends. As you do so, nibble on incredibly detailed phallus candies, cakes, cookies and chocolate-covered bananas.
As the procession starts at around 2 p.m., find a spot on the route and indulge in the complimentary glasses of sake handed out. Then be amazed as the 400-kilogram male appendage, carved from the trunk of a single cypress tree, is carried through the streets and spun around.
Darklands Festival
Location: Antwerp, Belgium
Known for: The world's most enormous playroom
One of Europe's most prominent leather and fetish festivals, Darklands is a multi-day indoor fetish and leather festival at the old Antwerp docks, Waagnatie, in Belgium. Up to 5000 gay guys will dance and cruise all night in fetish wear at the main parties, including XXL gay fetish gatherings and intimate evenings inside the world's giant playroom.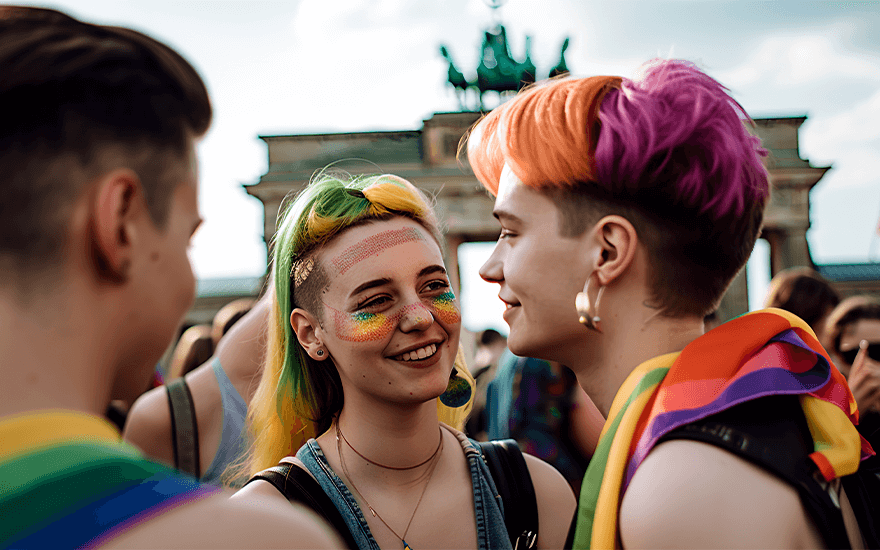 Darklands offers the most fantastic party experiences, with headline events called Mayhem, Fusion, Rage and Fury running until the early hours. Still, for those looking for a more relaxed experience (you're in the wrong place), the day offers entertainment, shopping and education at the indoor village.
Folsom Street Fair
Location: San Francisco, USA
Known for: BDSM and leather
Prepare your whips, chains and masks — of the N95 and leather puppy varieties — for an event centered around diverse and unique variations of physical intimacy. Events and content at last year's fair featured diverse activities and performances, including a drag stage hosted by the Stud and Oaklash and the playground stage, with a dance floor and arrangements specifically for women and trans people.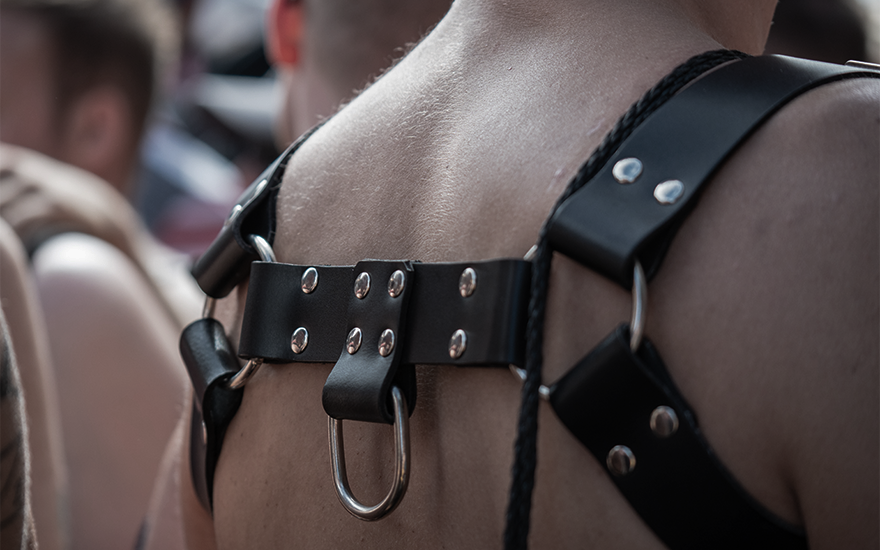 It's usually about 13 city blocks filled with live music, free porn, nudity, music and, of course, lots and lots of leather. All participants can be bound, gagged and whipped without paying a single penny. This is a festival that anyone interested in BDSM should attend at least once in their life; there are public play stations where you can try an endless number of sexual activities for free.
Kutemamajrvi Sex Festival
Location: Finland
Known for: Sexual education (and free porn stars)
Kutemajrvi Sex Festival Kutemajrvi is known as the most intelligent of all events. All guests of Finland can listen to the lectures of professionals dealing with all aspects of sexuality and visit specialized exhibitions devoted to innovation in the sex industry. In the evening, dancers embody the wildest fantasies of festivalgoers.
But don't be fooled by the intelligent exterior; the festival gets hot when night falls. That's when the striptease shows, exotic dancers, the big free porn stars, and the famous Aphrodite competition begin to make their presence felt.
Love Parade
Location: Berlin, Germany
Known for: Techno and sex
Love Parade is considered one of the most significant techno music events in the world, but without a doubt, it is also one of the wildest sex festivals in the world. Taking place in July, guests can enjoy the presence and music of the best djs and porn artists in the world.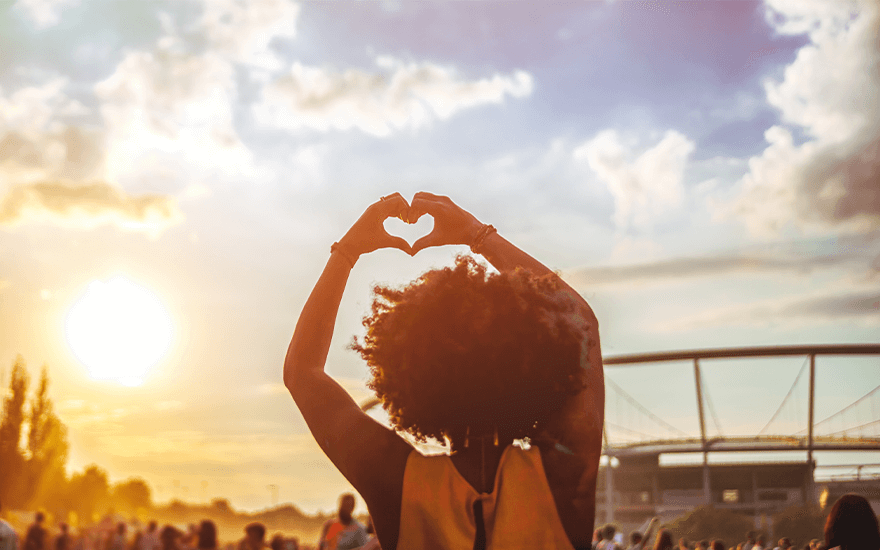 By the time the music stops, the atmosphere will be so hot that everything is allowed, and that's when you can enjoy great sexual adventures.
The parade isn't just a musical event but also a political protest. In the 1990s, registering the event as a demonstration was considered a facade to keep the costs in check. Today, political issues are not to be taken lightly. The final rally speeches address basic income, climate change and queer life.
Eroticon
Location: Copenhagen, Denmark
Known for: Erotic writing
Eroticon started life in 2012 as the brainchild of Ruth Douglas, then better known as erotic writer Ruby Kiddell, and is now a central part of the UK erotic writing scene. Once a year, in London, erotic creatives gather to talk about sex, writing, drawing, podcasting, blogging and activism – sharing their experience and meeting others who work in the erotic space.
The goals of Eroticon are many, but foremost is offering an inclusive and diverse event. Opening up our space to people who are different so they feel safe to share and grow is paramount. With that comes our natural desire to be sex-positive and offer sessions that tap into the pulse of the changing sex culture.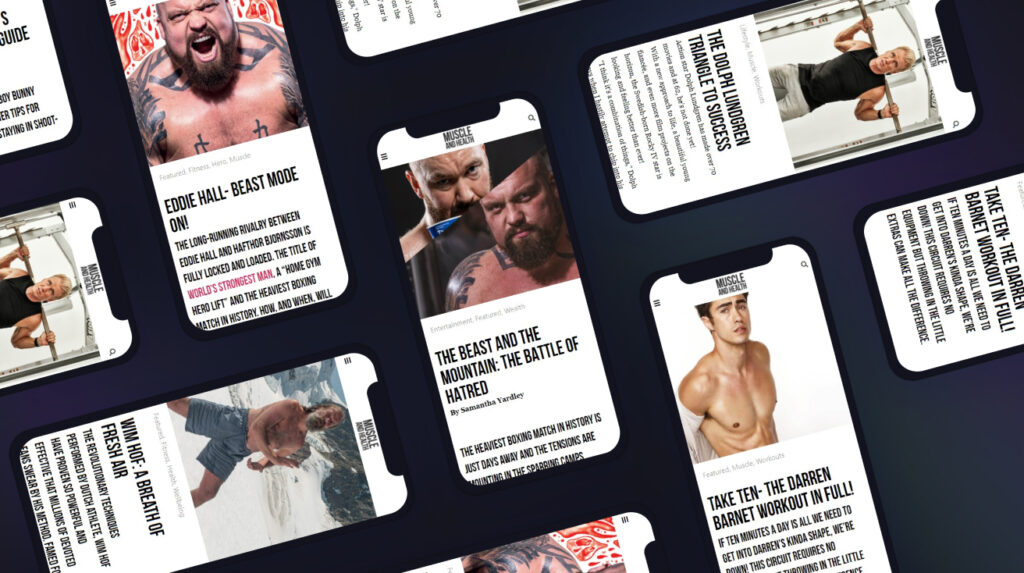 get all the latest mucle, health and wealth news delivered straight to your inbox