By Danni Levy
Photography by Simon Howard
Grammy-nominated DJ Mark Knight, 49, founded Toolroom Records in his parent's shed twenty years ago. Today, not only does Armand Van Helden sit at his table, but Mark boasts of being in the best shape of his life despite keeping a crazy career calendar.  
"My parents had a shed affectionately known as "the toolroom", where they used to keep the garden tools," he recalls. "I built my first studio in that shed, and hence Toolroom Records was born. I would be out there while my brother was in our little office. My parents helped out too. The goal was to put out music we loved while giving me a platform to release my own music. That hasn't changed in twenty years, but today, Toolroom is way more than a record label – we have an Academy, events worldwide, recording studios, and an agency. It's grown so much, but it's still all about the music."
"The Academy is so important to me. I've been Grammy-nominated, yet bringing through the next generation of artists is the one thing I'd consider my biggest achievement."
Fighting fit at 50…
The superstar DJ seldom finds time to sit still, yet as he turns 50 this year, Mark unveils a physique worthy of a freshman's fitness champ!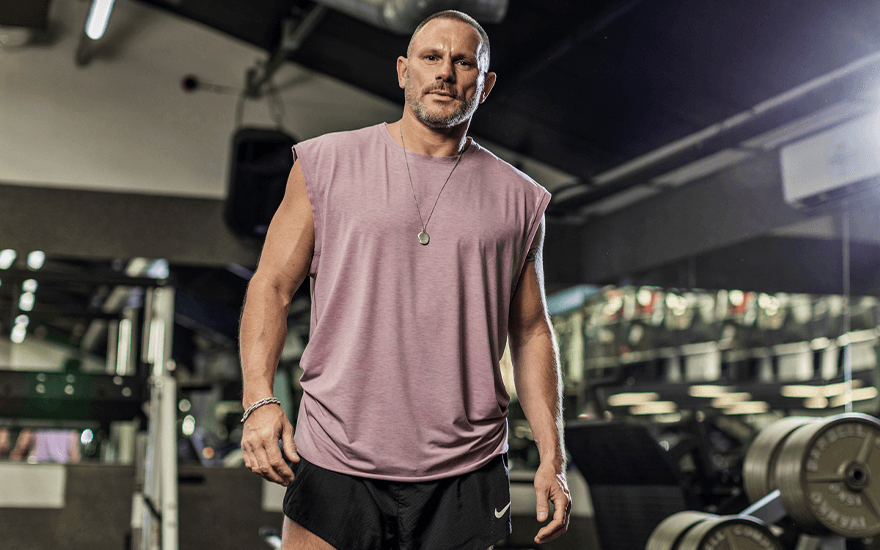 "I take around a hundred and fifty flights a year," he reveals. If I'm on tour in the US or Australia, I might be away for a week or two, and training can be tough to fit into my schedule. On top of that, sometimes I don't get to sleep for an entire weekend. I might have a gig in Toronto that finishes at 6 am, then a flight at 8 am to the next gig, plus meetings and dinners. It's pretty hectic. The real work is done when I get back – then I train every day. Sometimes I'll go straight to the gym when I'm off the flight and do an hour or so on the bike, plus some stretches to get back in the rhythm. If my schedule's a bit more forgiving, I'll make sure there's a gym in the hotel where I'm staying, or at least do some stretches in my room."
Related content: Mark Knight's 12-minute toolroom workout
"The biggest challenge by far is food. Often, options in airports or on the go are limited; when I'm exhausted, I crave sugar and starchy foods. It's about balance, though, and I'm pretty on it with healthy food when I'm not touring, so if I stay on top of that, it's not too much of a worry."
Despite living a life that's one big party, Mark utilizes his spare time to enjoy outdoor pursuits.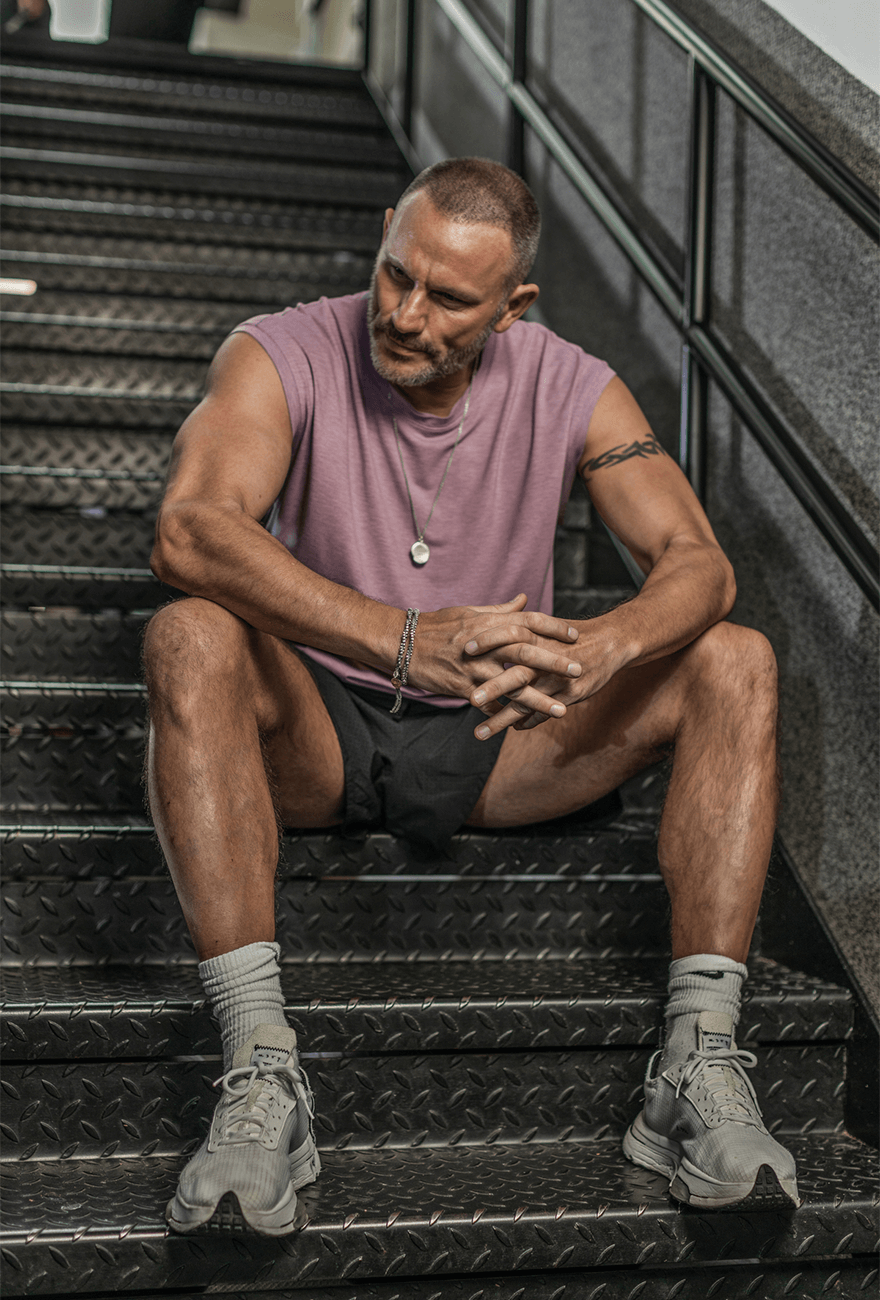 "I'm massively into football," he says. "I spend as much time doing stuff around that as music and was recently asked to trial for the England veteran's team. My son's training with Crystal Palace and Toolroom now has its own youth football club, so much of my time is dedicated to that. I also got into off-road mountain biking in the last few years."
The Future of Music
Mark admits that recent advances in technology pose a threat to the music industry. With robots turning their heads to ear candy, the human component is in danger of serious AI invasion. 
"AI does worry me," says Mark. "I'm currently at IMS in Ibiza, and there's been a lot of talk around it. The way that robots can make music is undeniably impressive, technologically speaking. 
For me, though, the question is: do we need it, or even really want it? I get so much satisfaction from making music– it's not just a means to an end, and AI bypasses all of that. It's not something I'm going to be exploring any time soon. It just feels like a cheat code, and for me, that's not what music is about."
Mark has vast plans for the rest of the year, as he reveals a huge ongoing collaboration with revered DJ and producer Armand Van Helden.
"Toolroom is celebrating its 20th anniversary this year with a series of events all around the world, many of which I'll be playing at,' he says. "We're also really focused on continuing to grow the Academy. I've just put out another collab with Armand Van Helden – the second of four we have planned – and I have a record with Beverley Knight coming in July. It's busy, but I wouldn't have it any other way!"
toolroomrecords.com
@djmarknight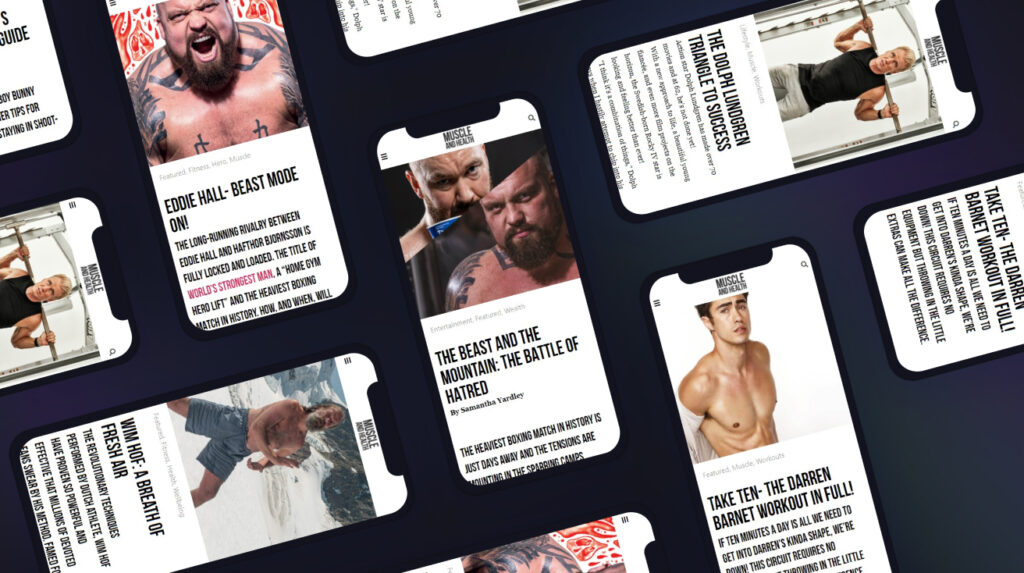 get all the latest mucle, health and wealth news delivered straight to your inbox