By Jack Franks
Temperatures are beginning to rise as the sun rears its spring-tinted beam, making it the perfect time to try one of the hottest exercise and wellness trends of 2023: Biophilia.
Despite its plague-sounding title, Biophilia is slowly taking over our lives and, more specifically, beginning to define and shape how we approach exercise.
Defined as the innate human instinct to connect with nature and other living beings, it's a trend that rose to notoriety during the lockdowns and has gathered a relentless pace since.
While the number of people exploring their adventurous side by going for walks in the great outdoors continues to rise – shooting from 18.3 million in 2016 to 24 million in 2021 – a range of more traditional indoor activities are being transferred into nature.
A 2016 study found that people who cycled in nature reported more social interaction and less distraction, with a calming effect and stress reduction being two headline takeaways.
This shows a positive scientific connection between exercise, nature and human connection, a factor that gym and wellness clients lean towards as the space becomes better understood.
But why should you turn to Biophilia ahead of the warm weather?
It's time to escape the enclosed gym spaces and embrace the beauty of nature as the warm weather rolls in.
A fundamental human need
German-born American psychoanalyst Erich Fromm coined the term biophilia in the 1973 book, The Anatomy of Human Destructiveness. Fromm described biophilia as "the passionate love of life and all that is alive."
Eleven years later, the late American biologist E. O. Wilson, in his 1984 book 'Biophilia', agreed that biophilia has a biological basis and is fundamental to developing harmonious relationships between humans and the biosphere.
Fromm believed biophilia manifests as the "wish to grow further" and restores "an active power in man" which "makes him overcome the sense of isolation and separateness."
It is widely thought that hypotheses and theories from both Fromm and Wilson mirror each other at their core principles. Since the publication of Wilson's 1984 book, researchers have further developed and expanded the concept.
Countless studies all revealed one recurring theme. Subjects who participated saw improved mental and spiritual health and a greater understanding and connection with the natural world.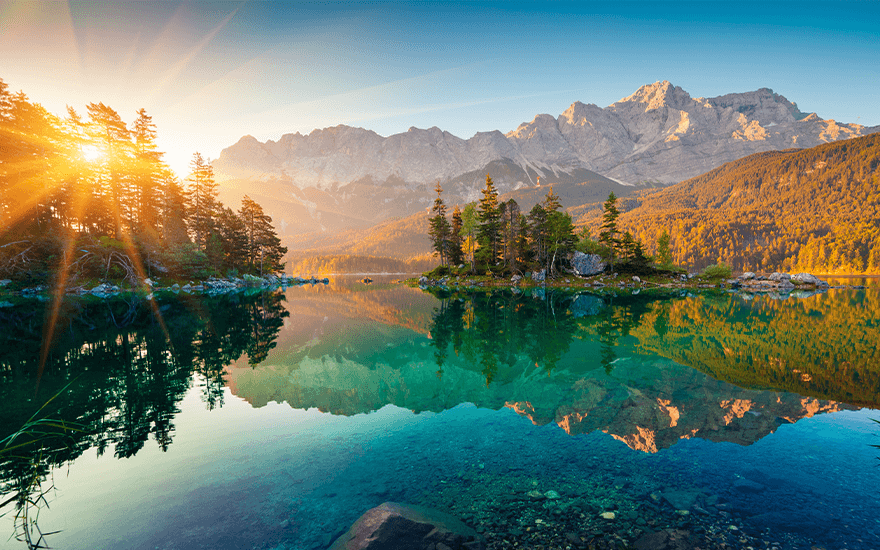 In one study, persons who spent just two hours per week interacting with nature reported greater satisfaction and better health than those who spent less time in natural environments. Among adults, spending time in natural environments is associated with improved mental and spiritual health; for children, being out in nature has been found to encourage physical activity and play.
Carmen Van Rensburg, an accredited Exercise Physiologist and Consultant, says "we instinctively seek out the next dose of goodness, which motivates future exercise. This suggests that green exercise, including indoor green exercise, may hold the key to increasing exercise levels among population groups that do not regularly engage in physical activity."
A pandemic fuelled springboard
The global pandemic altered exercise culture in many ways and was the foundation for biophilic exercise to rise to prominence.
It was no longer a choice between an indoor or outdoor workout as gyms and spaces closed, shifting the emphasis outdoors and forcing people to undertake physical activity in natural environments.
Lockdown policies aimed at decreasing the transmission of COVID-19 showed unintended mental health consequences; however, it was clear that nature offered a respite for those suffering from anxiety or depression.
Parks, trails, and other outdoor areas were suddenly beacons of hope, offering an alternative workout environment. One study published long before the pandemic showed that green exercise in the presence of nature leads to "positive short and long-term health outcomes" and that "every green environment imported both self-esteem and mood."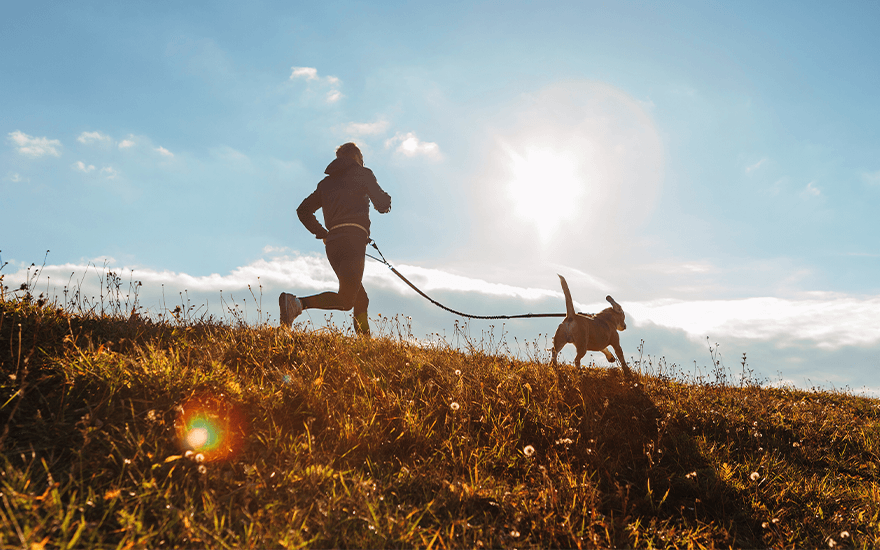 The evidence of green exercise was already common knowledge. However, the pandemic catalyzed a seismic shift in gym-goers habits. Even as indoor gyms and exercise facilities began to reopen safely, the trend of outdoor exercise maintained its popularity.
Those who developed new habits and hobbies, such as walking, running or open-water swimming, maintained those interests in the post-COVID landscape. 
Say hello to Mother Nature
Research has shown that spending time in nature can have a range of physical and mental health benefits, as proven by the respite it provides for millions struggling in lockdown.
A 2019 study discovered that being in nature while exercising had a more calming effect and that "exercise in a natural environment may promote directed attention and social interactions, which may positively influence future exercise intentions."
It also showcased clear stress-reductive effects, one of several benefits of getting your sweat on with Mother Nature.
You may see an improvement in your mood, which could partially be responsible for the added Vitamin D exposure. At the same time, research conducted shows that as little as five minutes of outdoor exercise can improve self-esteem.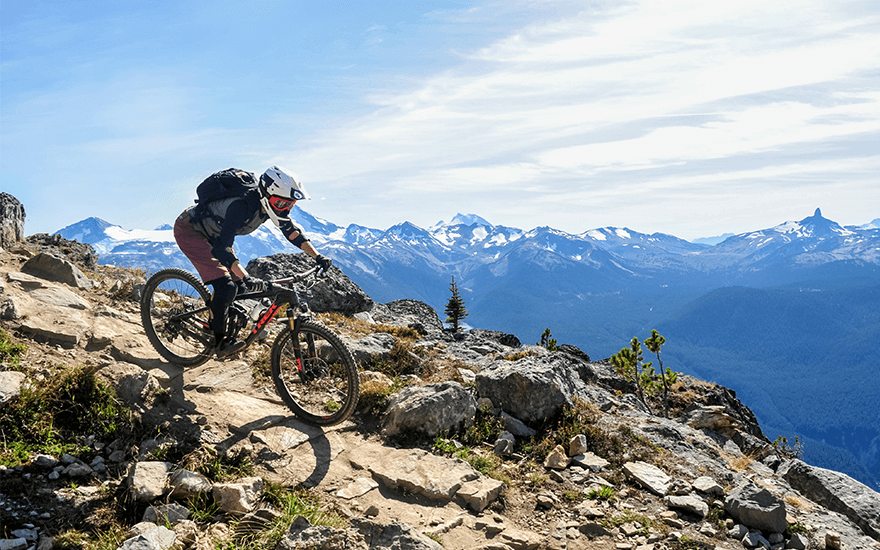 Aside from the mental benefits, green exercise is a low-cost alternative that is on offer without the eye-watering prices gyms and studios charge. This applies to personal trainers looking to hire space, too, with a local permit and a small fee for a drop in the ocean compared to indoor costs.
Taking advantage of the great outdoors also saves time, reducing the need to sit in traffic, fight over lockers and wait around inconspicuously for a machine to become available.
Reduce everyday time constraints by utilizing local hills, tracks and neighborhood streets for running and parks for resistance training, boot camps and yoga classes. The options are pretty much limitless.
The growing awareness and concern of climate change and environmental issues may also contribute to biophilia exercises' popularity. 
Many people are now starting to feel a greater sense of urgency to connect with and protect the natural world, and biophilia exercises can help them do so.
Is the future green?
But what does the future hold for biophilia exercise? 
As people become more aware of the importance of mental health and environmental conservation, it's likely that biophilia exercise will continue to gain popularity.
More gyms and fitness studios may begin incorporating natural elements into their workouts, such as outdoor classes or indoor spaces with greenery and natural lighting. There may also be an increase in "green gyms," which are outdoor fitness spaces that use sustainable materials and natural landscapes.
Overall, biophilia exercise is a powerful tool for improving physical and mental health. As society becomes more focused on sustainability and well-being, this trend is likely to continue growing and evolving in the years to come.
Personal trainer, TJ Mentus, believes that:
 "As we continue to become more reliant on technology and spend more time indoors working from home for hours in front of screens, people will desire to get outside and into nature. Our bodies are meant to be outside. Our sleep cycle, circadian rhythm, as well as our vitamin D levels, and mood, are all impacted by how much time we spend outside, exposed to sunlight. In the future, I see more people trying to incorporate outdoor activities such as walking into their routines to recenter themselves or to feel present since we are constantly exposed to new thoughts, updates, and stimuli, which can often trigger this need to escape and get grounded/ away from all the noise and into nature."
So, are you ready to get outdoors and embrace the benefits of biophilia this Spring?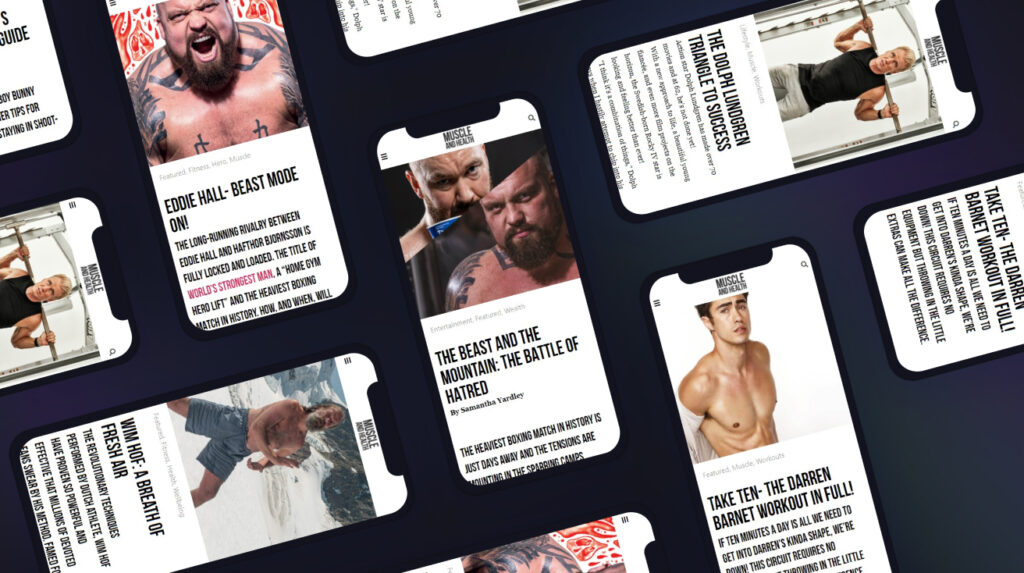 get all the latest mucle, health and wealth news delivered straight to your inbox