Colin started Redline Steel in 2016 from his home in Alabama. Just five years on, the company is growing an exponential rate and is on track to turnover over $100 million in the next year.
In this exclusive video, he reveals his 3 tips to success.
Colin's top 3 tips for starting a successful new company
1. Provide more value than you ask for in return.
"Give away a free item with your products to give a higher perception of value."
2. Always get multiple quotes.
"Look at your physical margins and understand what your costs are and what they need to be in order to get a lower margin. Negotiate terms with every vendor. Even if it's a low order quantity, don't just settle. There are always other people you can challenge for better rates."
3. Look at your customer ascension model.
"Who are your top spenders? What can you do to get more of those top tier customers. It's the 80/20 rule, or if you take it a step further it's called the 4% rule. 80% of your customers are bringing in less revenue than the remaining 20%.
That 20% focus group are the ones moving your business further.
Take care of those that take care of you and segment them. We've created a tier called Redline Elite for people who've spent $350 or more over five or more orders. We create segmentation email flows to target these customers and tell them they're part of a rewards program to get $150 in free product delivered to them with a certificate which I personally sign and a handwritten
thank you card. Always go the extra mile to show people you appreciate them and nurture those top-tier customers.
You can create a Facebook group for top spenders too. This can act as a focus group which you can utilize to do market research for upcoming products, with that 20% top-tier demographic which once again acts as a priceless free tool."
FOUNDERS MASTERY
Want to learn more? The Founders Mastery is a super tactical in-depth workshop organized and run by Colin personally.
"We've had some incredible case studies with growth rates of 300% for some businesses since we started. I host these workshops every quarter at my home," he says.
Interested in attending an upcoming Founders Mastery event? Visit – Redlinesteel
Instagram: @colinwayne1 @redlinesteel
www.redlinesteel.com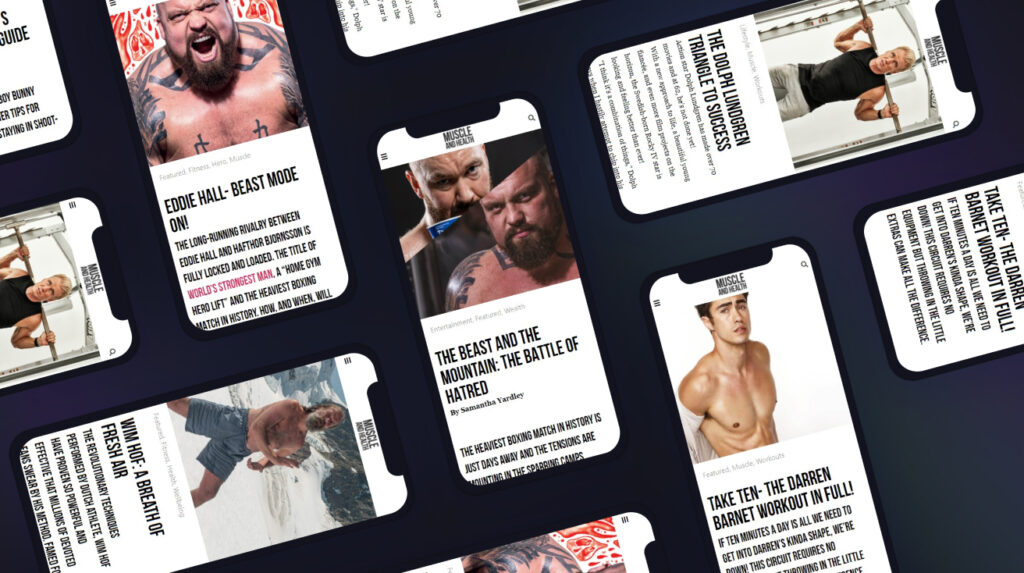 get all the latest mucle, health and wealth news delivered straight to your inbox