By Tobias Gorn
Cigar lovers from Winston Churchill to Arnold Schwarzenegger have made the art of enjoying a fine cigar an iconic pastime that's become synonymous with the image of the quintessential gentleman. Cigar Writer of the Year award-winner Tobias Gorn has put together a selection of his favorite international cigars, guaranteed to impress at your next herf.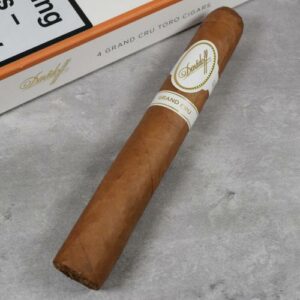 Davidoff is a premium brand of cigars with a rich heritage. The Grand Cru is of Dominican descent and provides an exceptionally elegant and complex array of aromas and flavors. The expression of milky coffee, delicate cedar wood, and toasted almond flavors offers exquisite delivery in large Toro-sized proportions. Plenty of spicy, earthy overtones.
C.Gars Ltd – $60.00 | £44.00
LA GLORIA CUBANA BRITANICAS EXTRA CIGAR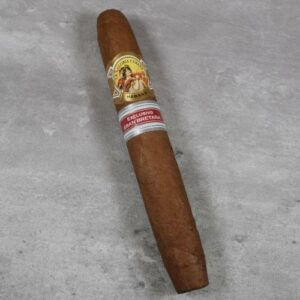 This is a UK exclusive release from Cuba made in a rare 'Perfecto' vitola – the expression for the unique shape and size of a cigar.
Exquisitely complex with toasted brioche, cedar, coffee beans, and a fine floral aroma followed by deeper earthy elements and herbal and citrus notes. Rare and majestic.
C.Gars Ltd – $49.00 | £35.49
JOYA DE NICARAGUA CLÁSICO ORIGINAL TORO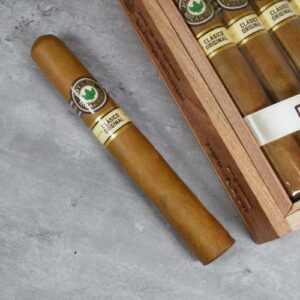 A Toro vitola that provides colossal value for money. The Clásico was the very first Nicaraguan puro exported, and the only brand to have ever been officially recognized as the country's national cigar. This is a mild, woody, and delicate smoke, adorned with a silky Ecuadorian Connecticut wrapper giving it a bit of extra spice.
C.Gars Ltd – $21.49 | £15.79
ORCHANT SELECTION OLIVA 'SHORTY'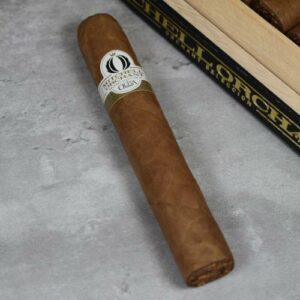 The result of an epic collaboration between Mitchell Orchant, Tor Imports, and Oliva this cigar has produced a unique blend to suit the UK cigar smoker's palate. A light and elegant choice that's perfect for a day of outdoor sports like fishing or shooting. Expect toasted nuts, hay, and crisp cocoa notes.
C.Gars Ltd – $20.49 | £14.99
DAVIDOFF ORCHANT SELECTION LANCERO – LONDON EDITION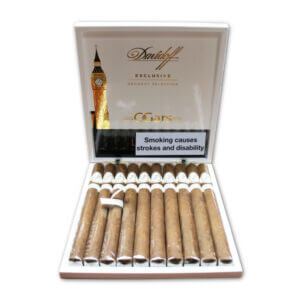 Part of the Skyline series, this rare Davidoff selected by Mitchel Orchant is pure luxury. A lighter-bodied cigar in a long and slender Lancero format. This is a true journey, with the flavor changing and evolving beautifully throughout this long and elegant smoke.
C.Gars Ltd– $60.00 | £50.00
CHARATAN COLINA ROBUSTO GRANDE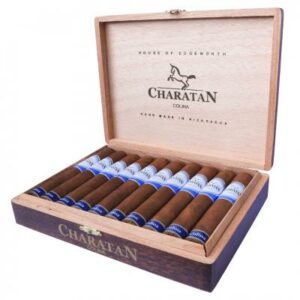 Four-year-aged Nicaraguan tobacco is harnessed from the best growers for this celebrated cigar. I'm honored to say I was involved in selecting the final blend for this light but spicy smoke with fantastic hay and forest floor notes with rich nutty and cocoa flavors.
C.Gars Ltd – $25.00 | £18.49
Tobias ' Toby' Gorn Cigar Writer of the Year award winner, is an international drinks and cigar specialist, judge and writer. Toby travels the globe to judge at awards and competitions, and to lend his expertise to new product development and quality control.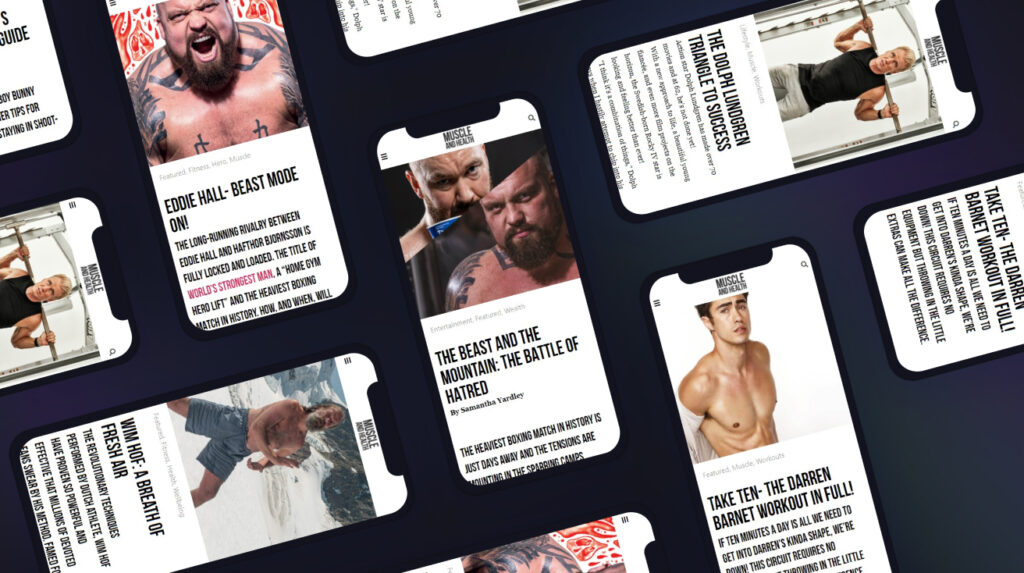 get all the latest mucle, health and wealth news delivered straight to your inbox