Weekly Upper-Body Split By Danni Levy
NAME: BEN HEURING
FROM: NEW HAMBURG
OCCUPATION: FITNESS MODEL
CURRENT WEIGHT: 190 POUNDS
Ben Heuring was a late bloomer. The smallest kid on the baseball team, he graduated high school standing at 5'7" and weighing just 140 pounds.
When Ben started lifting, magic began to happen. He shot up to 6ft and increased his body mass to 185 pounds. At 21, Ben entered his first bodybuilding competition and stepped on stage at 210 pounds. Eventually, he hit 215 pounds and placed 2nd at the nationals with 18" biceps and a 45" chest.
Ben, now 23, has since downsized and now tips the scales at 190 pounds and sustains this weight for fitness modelling. He recommends eliminating fats post-workout for sustained lean muscle growth.
BEN'S BIG GAINS MEAL PLAN FOR WINTER BULKING WHILE DOING THE WEEKLY UPPER-BODY SPLIT
Ben gained 30 pounds of muscle in 12 weeks on the following meal plan. He used this plan to bulk up and build muscle prior to becoming a fitness model.
FOUR TIMES PER DAY, WEEKS 1-4
1lb 93% lean ground turkey
1 cup rice
2 handfuls broccoli
FOUR TIMES PER DAY, WEEKS 5-8
1lb 96% lean ground beef
 1 cup rice
2 handfuls broccoli
FOUR TIMES PER DAY, WEEKS 9-12
2 chicken breasts
 1 cup rice
2 handfuls broccoli
EVENING SNACK
7-8 tbsps peanut butter on white bread with 1 glass 2% milk
POST-WORKOUT
Whey protein with two scoops peanut butter and water
BEN'S MODEL MAINTENANCE UPPER-BODY WORKOUT
Total time: 45 minutes, twice a week
DUMBBELL BENCH PRESS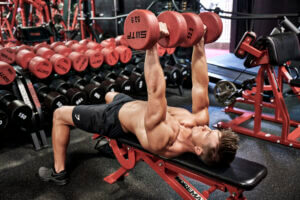 Sets: 3
Reps: 15
Tempo: Steady
Rest: 20 secs
PREACHER CURLS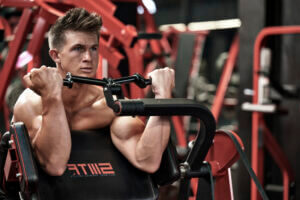 Sets: 2
Reps: 30
Tempo: Fast
Rest: 30 secs
CHEST CABLE FLYES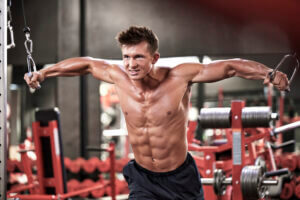 Sets: 3
Reps: 15
Tempo: Fast
Rest: 30 secs
TRICEPS ROPE PUSHDOWN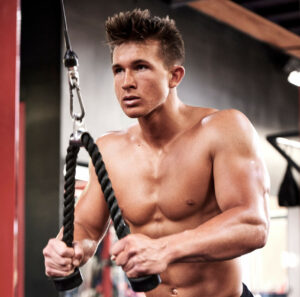 Sets: 2
Reps: 30
Tempo: Fast
Rest: 30 secs
DUMBELL OVERHEAD TRICEPS EXTENSION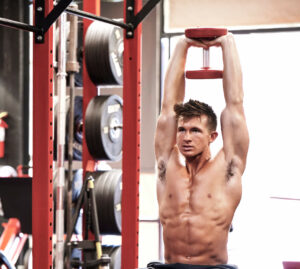 Sets: 3
Reps: 15
Tempo: Steady
Rest: 20 secs
DUMBBELL TRICEP KICKBACK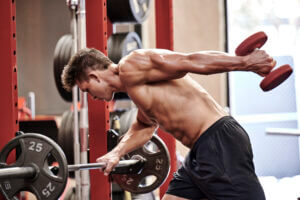 Sets: 2
Reps: 20
Tempo: Fast
Rest: 30 secs
BICEPS CABLE CURLS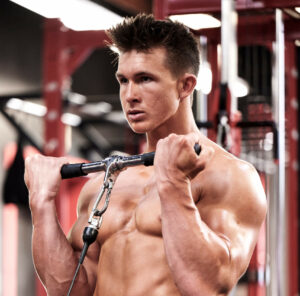 Sets: 3
Reps: 20
Tempo: Fast
Rest: 30 secs
DUMBBELL HAMMER CURLS
Sets: 3
Reps: 15 (alternating)
Tempo: Steady
Rest: 20 secs
RUSSIAN TWISTS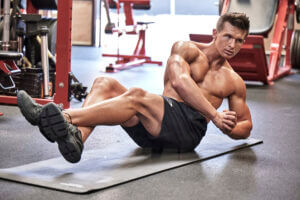 Sets: 3
Reps: 30 (each side)
Tempo: Fast
Rest: 30 secs
DUMBBELL OVERHEAD PRESS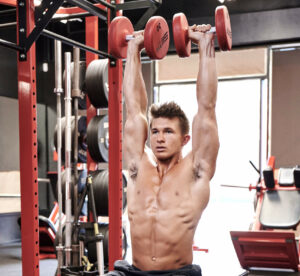 Sets: 3
Reps: 15
Tempo: Steady
Rest: 20 secs
STRAIGHT ARM ROPE PULLDOWN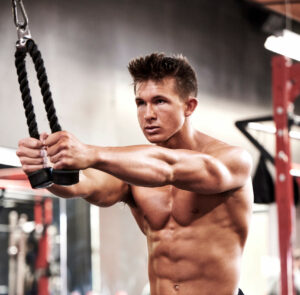 Sets: 2
Reps: 30
Tempo: Fast
Rest: 30 secs
LATERAL RAISES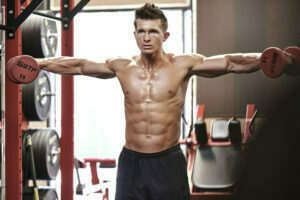 Sets: 2
Reps: 20
Tempo: Fast
Rest: 30 secs
REAR DELT FLYES
Sets: 3
Reps: 20
Tempo: Fast
Rest: 30 secs
REAR DELT CABLE FLYES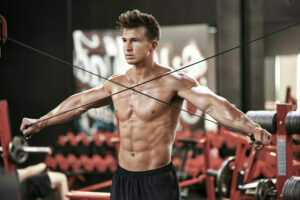 Sets: 2
Reps: 20
Tempo: Fast
Rest: 30 secs
SEATED CHEST FLYES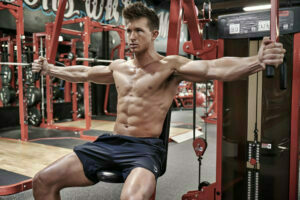 Sets: 3
Reps: 15
Tempo: Fast
Rest: 30 secs
WIDE GRIP PULL-UPS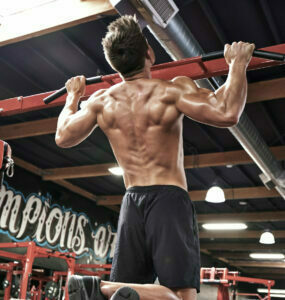 Sets: 3
Reps: 15
Tempo: Fast
Rest: 30 secs
SEATED ROW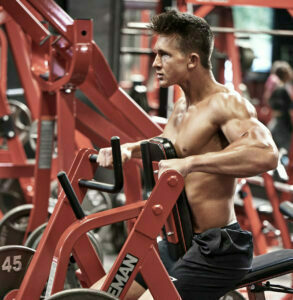 Sets: 3
Reps: 15
Tempo: Steady
Rest: 20 secs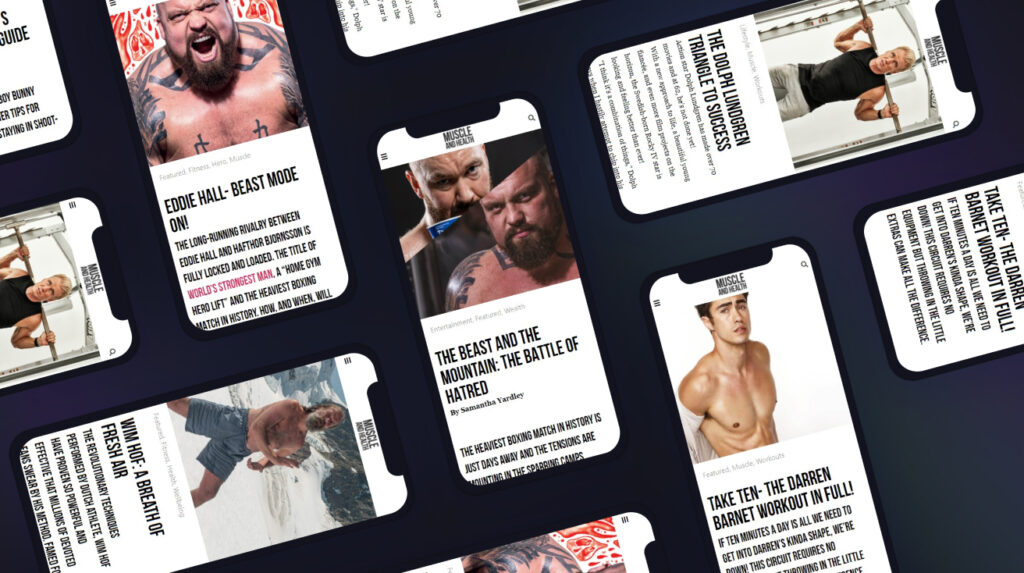 get all the latest mucle, health and wealth news delivered straight to your inbox